Fans packed the seats for our adapted hockey team's first home game of the 2022-23 season! Spuds head coach Heidi Fisher said the sport helps connect the athletes with each other and their surroundings. "You see friendships building and peers supporting each other with their games," Fisher said. "It gives them something to have and gives them meaning. They're more connected to the school through the sport aspect. It's just really neat."
https://www.inforum.com/sports/prep/community-behind-floor-hockey-team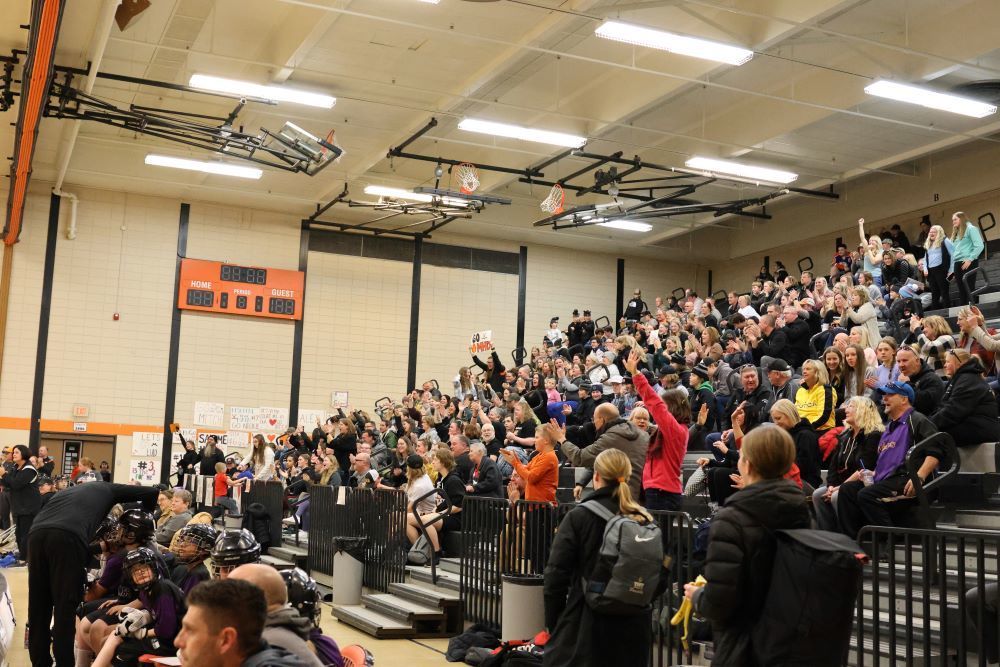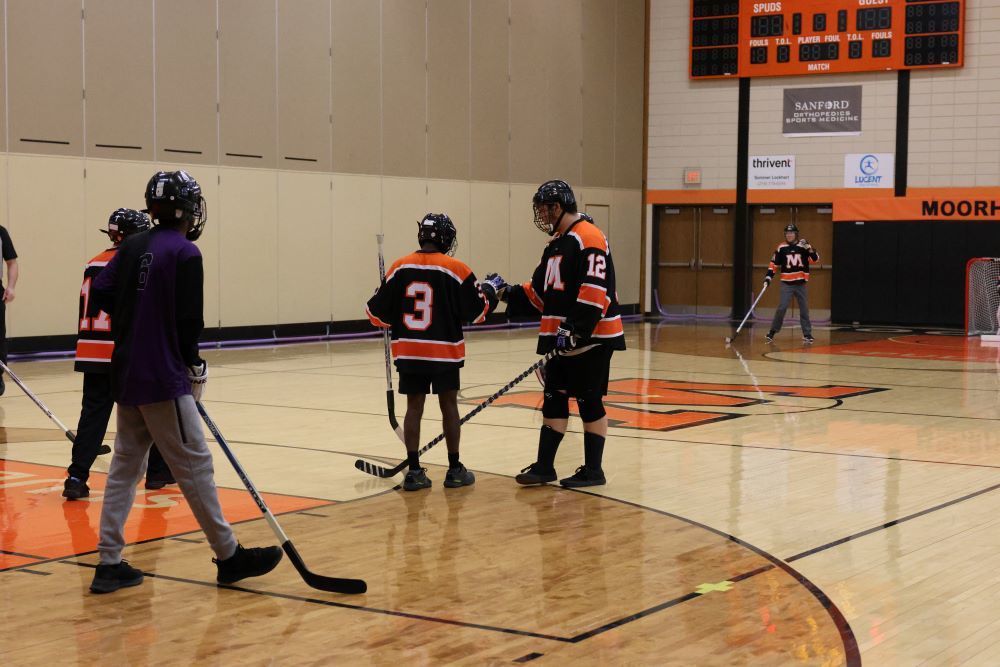 Students from the Moorhead Alternative Learning Center flexed their volunteer muscles with Hope Blooms. They even surprised the staff at the MHS Career Academy with bouquets. 🧡 #SpudPride #WeAreSpuds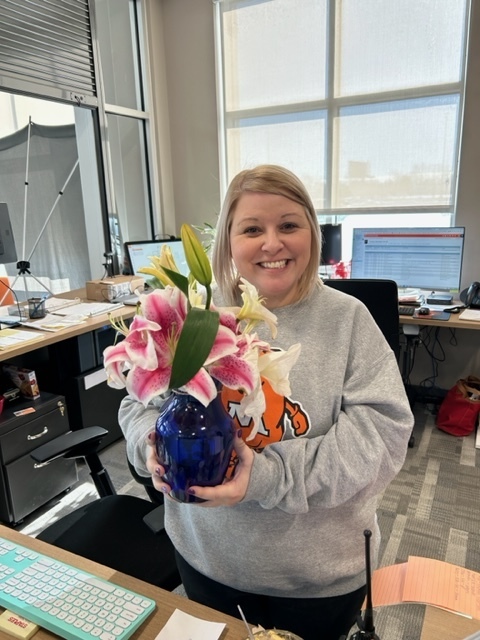 Wednesday, Feb. 8, is a late start day. Buses and classes for Moorhead Area Public Schools K-12 will run two hours later than the normal schedule. Preschool students will continue with their regular schedule.

Congratulations to seventh-grader Jett Blankenship!!! 🏆 Jett won first place at the Minnesota Regional Math Counts competition. #SpudPride #WeAreSpuds

Sydney Skaurud performs on the floor exercise during the triangular meet on Jan. 24. Skaurud achieved a personal best in the event, placing fourth. With a fifth-place finish on the beam, Skaurud also finished fourth in the all-around competition. Photo credit: Renee Grover.

It's time to recognize our team! This week's staff member is Xuejun Zhang, Chinese Language teacher at Horizon East Middle School. 🧡Thank you for everything you do. 👏👏👏#WeAreSpuds

It's National Tater Tot Day! Guess what that means? Our food service team at Robert Asp Elementary served up tots for our "tots" 🥔🧡 #SpudPride #WeAreSpuds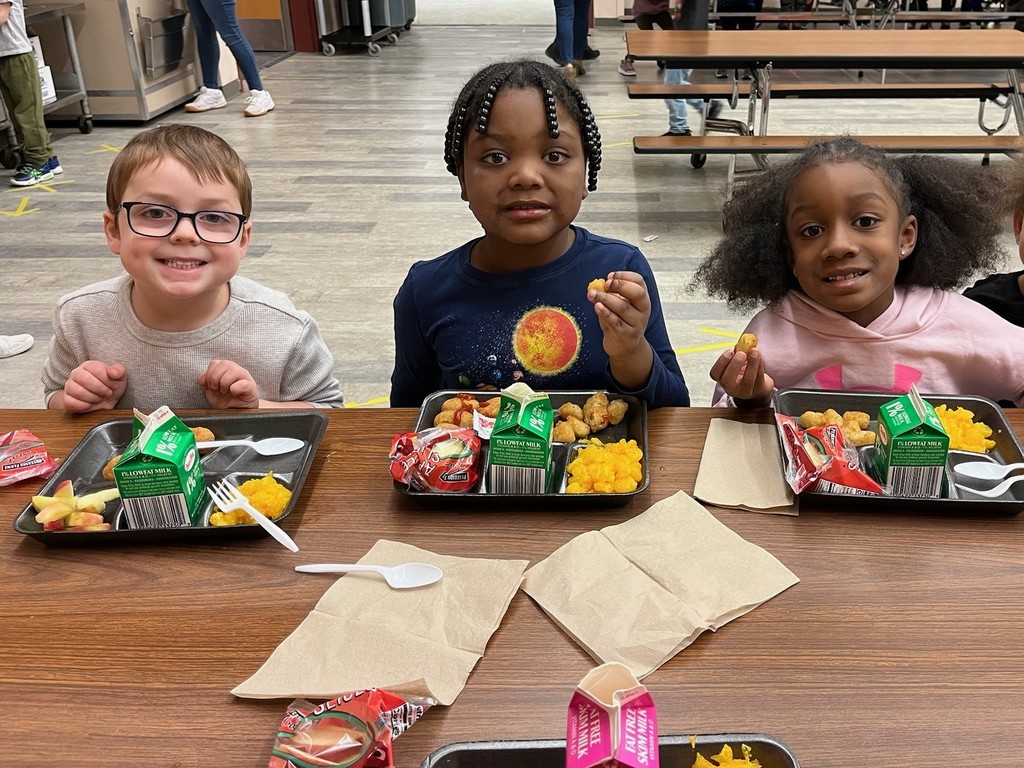 Now, these are fridge-worthy paintings! 🎨 Ellen Hopkins kindergarten students got creative with symmetry paintings. #SpudPride

Moorhead's Jake Erdmann pins a Barnesville wrestler during the dual held on Jan. 27. The Spuds won the dual 49-27. They have three more away meets before tournament action begins on Feb. 11. Photo credit: Renee Grover.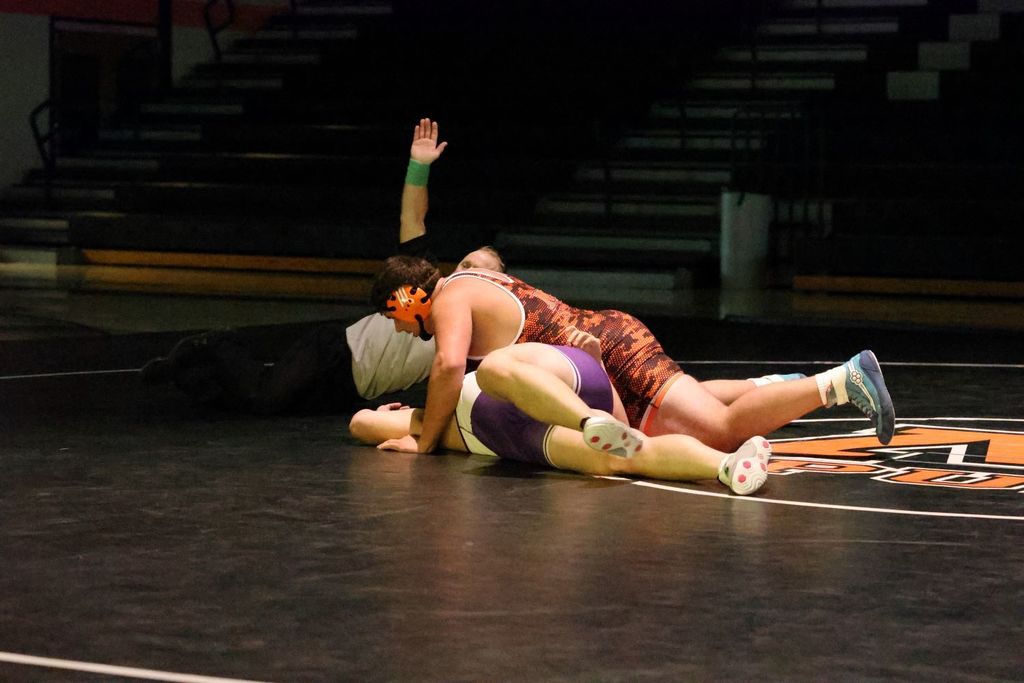 Join Moorhead Legacy Education Foundation at West Acres Mall on Saturday for the Folkways and Red River Market Nonprofit Expo! Stop by their booth to draw your favorite snack from 10 a.m. - 2 p.m. Their FoodForThought fund provides milk and snack to students in need so they can learn at their greatest potential. Don't forget to schedule your #GivingHeartsDay gift today >>
http://bit.ly/2RlLpRyMhdLegacy
.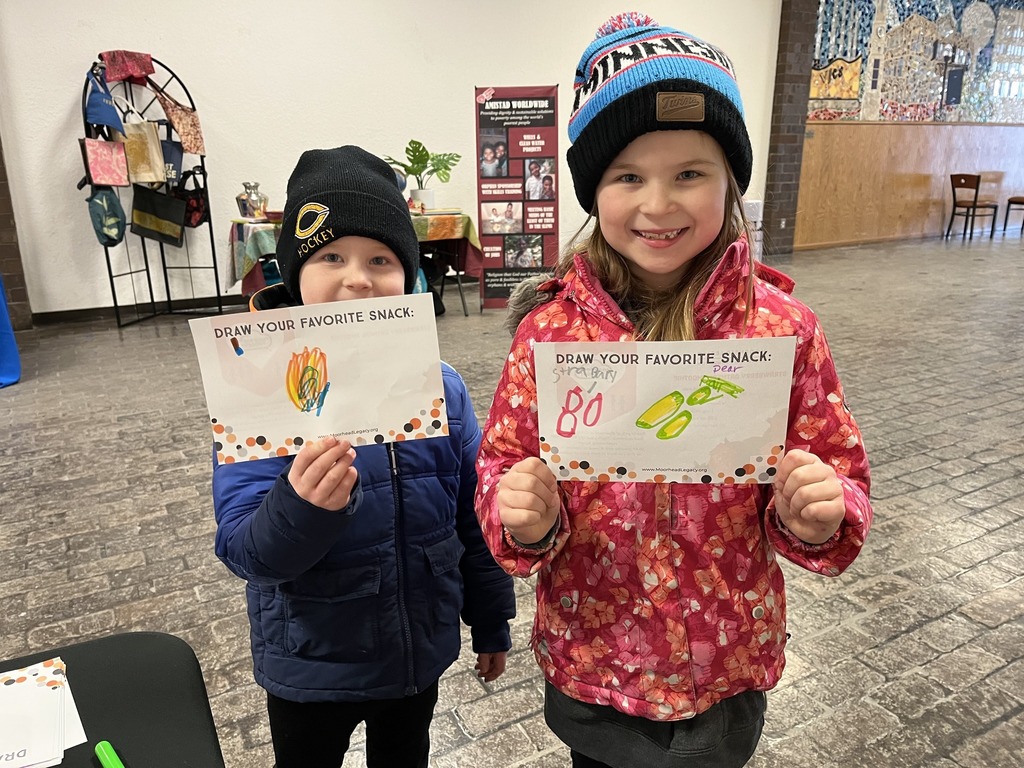 Annie Horan takes a shot on net in the game against Buffalo on Jan. 26. Horan was the leading scorer for the Spuds in both of their wins last week against Fergus Falls and Buffalo, scoring 20 points and 14 points. The Spuds continue their eight home games in a row, hosting Brainerd on Feb. 10 at 6 p.m. Photo credit: Bill Grover.

Addie Salvevold stuffs the puck through the right corner of the net for a goal during the game against Warroad on Jan. 21. Lucey Wilson, Haylee Melquist and Salvevold celebrated the goal that put the Spuds within one to tie the game. The Spuds came up short and dropped this one to the Warriors 2-3. Girls hockey plays at home on Jan. 28 at 5 p.m. against Andover. Photo Credit: Bill Grover.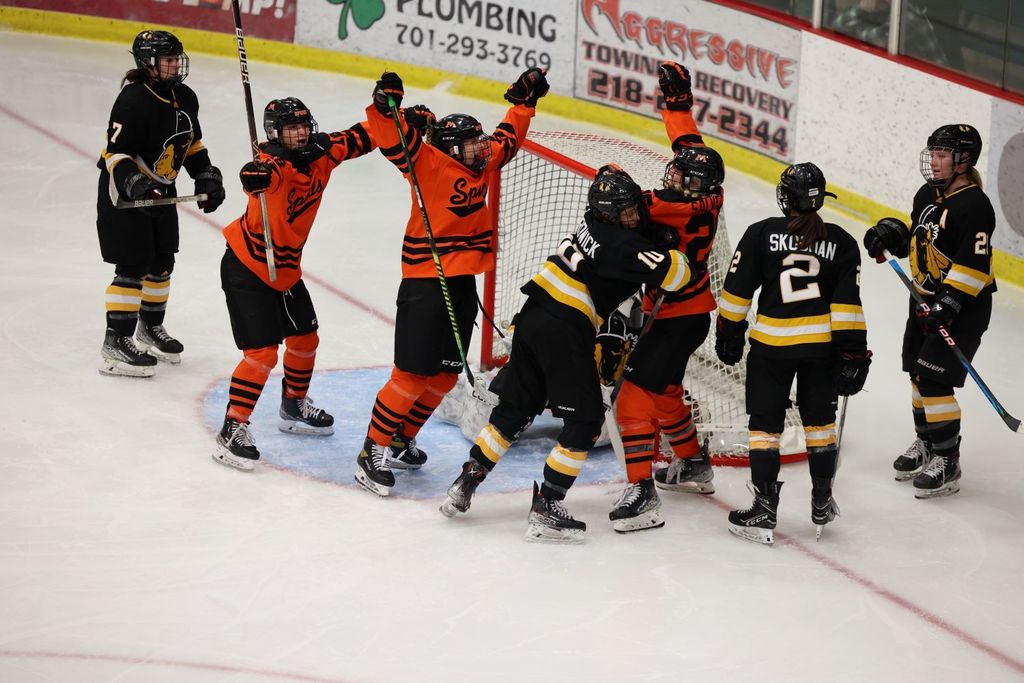 It's time to recognize our team! This week's staff member is Jessica Feir, third grade teacher at S.G. Reinersten Elementary. 🧡Thank you for everything you do. 👏👏👏#WeAreSpuds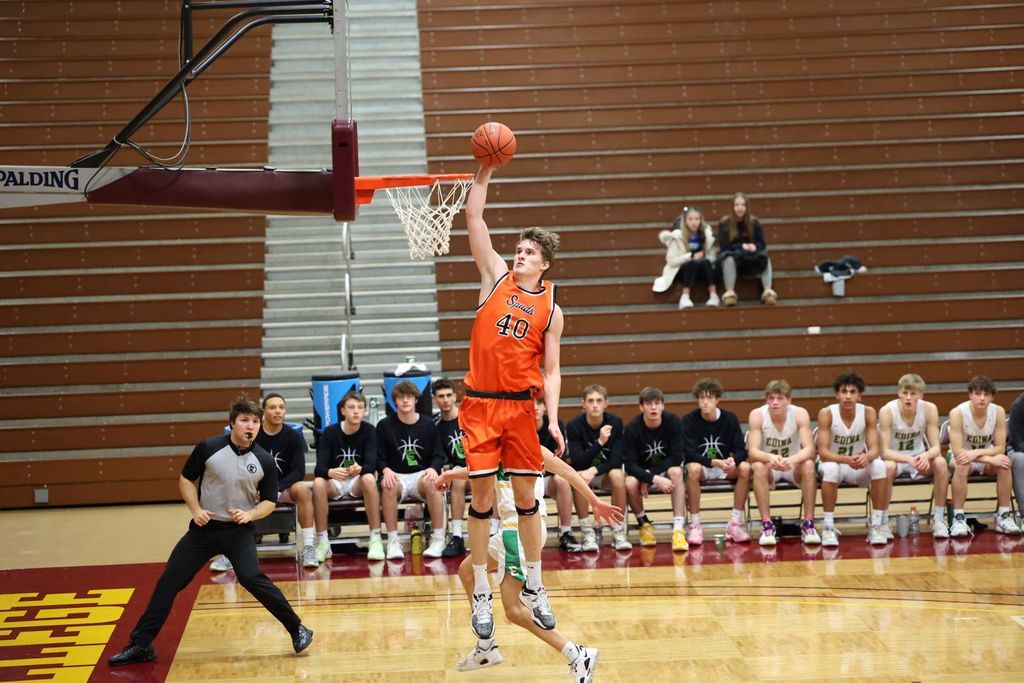 Tori Hagen goes up for three against Eagan on Jan. 21. Moorhead played head-to-head with Eagan through the first half of the game, but Eagan pulled ahead in the second half. Spuds lost 36-50. This was the first of eight home games. You can see the Spuds at home on Jan. 26 at 6 p.m., Jan. 28 at 2 p.m. and Jan. 31 at 7:30 p.m. Photo Credit: Bill Grover

Giving hearts day is around the corner -- Feb. 9! This year, give the gift of a full belly. 🍎 Schedule your donation today >>
https://app.givingheartsday.org/#/charity/563
Moorhead Legacy Education Foundation gives back to our students. Food for Thought is a program that provides milk and snacks to students in need.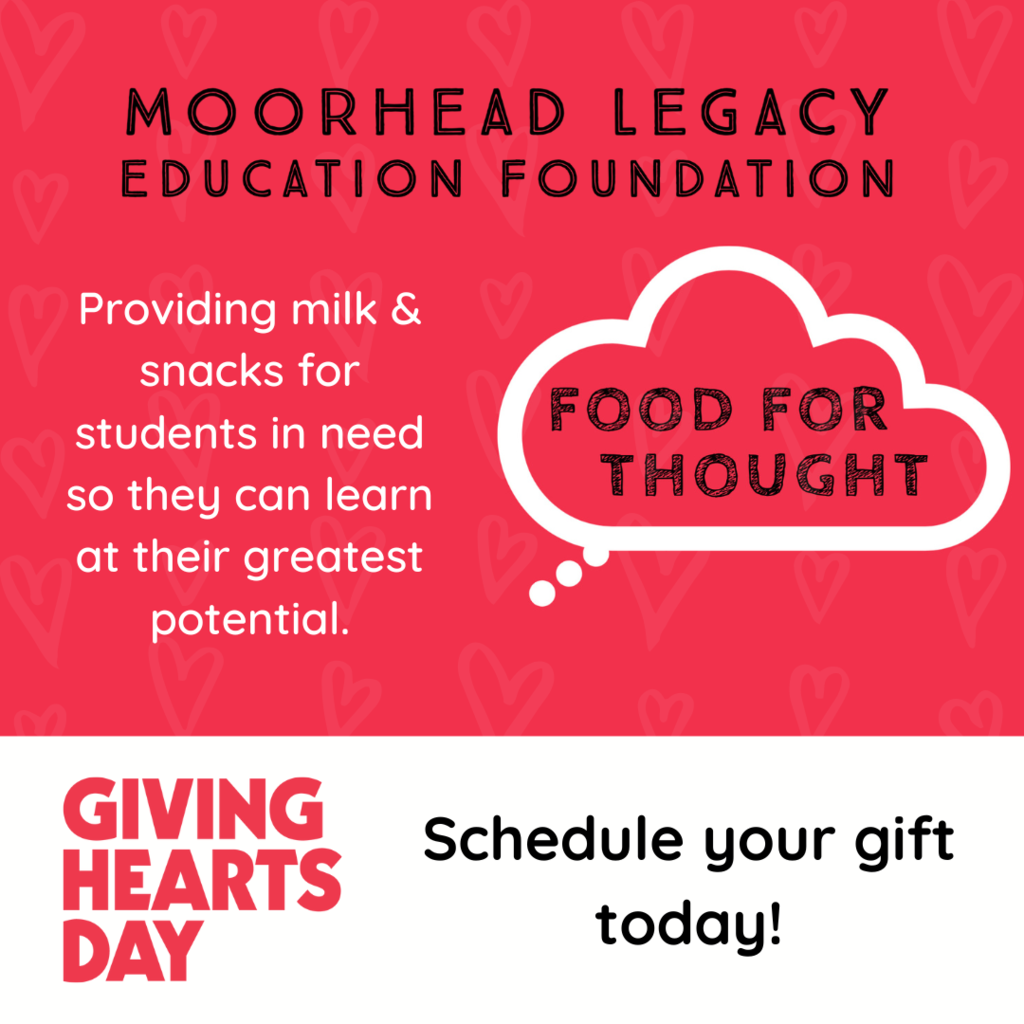 Moorhead's Kai Weigel stops one of the 37 attempts on goal in the game against Fargo Davies on Jan. 17. The Spuds got six by Davies, winning the crosstown matchup 6-1. Aaron Reierson scored two goals for the Spuds. Joe Kortan, Caleb Alderson, Parker Gast and Brooks Cullen each scored a goal for the team. The Spuds play at home again on Jan. 26 at 6 p.m. against Roseau and Jan. 28 at 7 p.m. against Warroad. Photo Credit: Renee Grover. #GoSpuds

Spring nominations are open for the Spud Spirit Award! >>
https://forms.gle/5vX7DdMRLGr5kXuL6
This program is a way to highlight our staff for going above and beyond. Have you been impacted by the actions of ANY staff member at Moorhead Area Public Schools? Now is your chance to recognize that person for showcasing the Spud Spirit. ⭐ #SpudPride #WeAreSpuds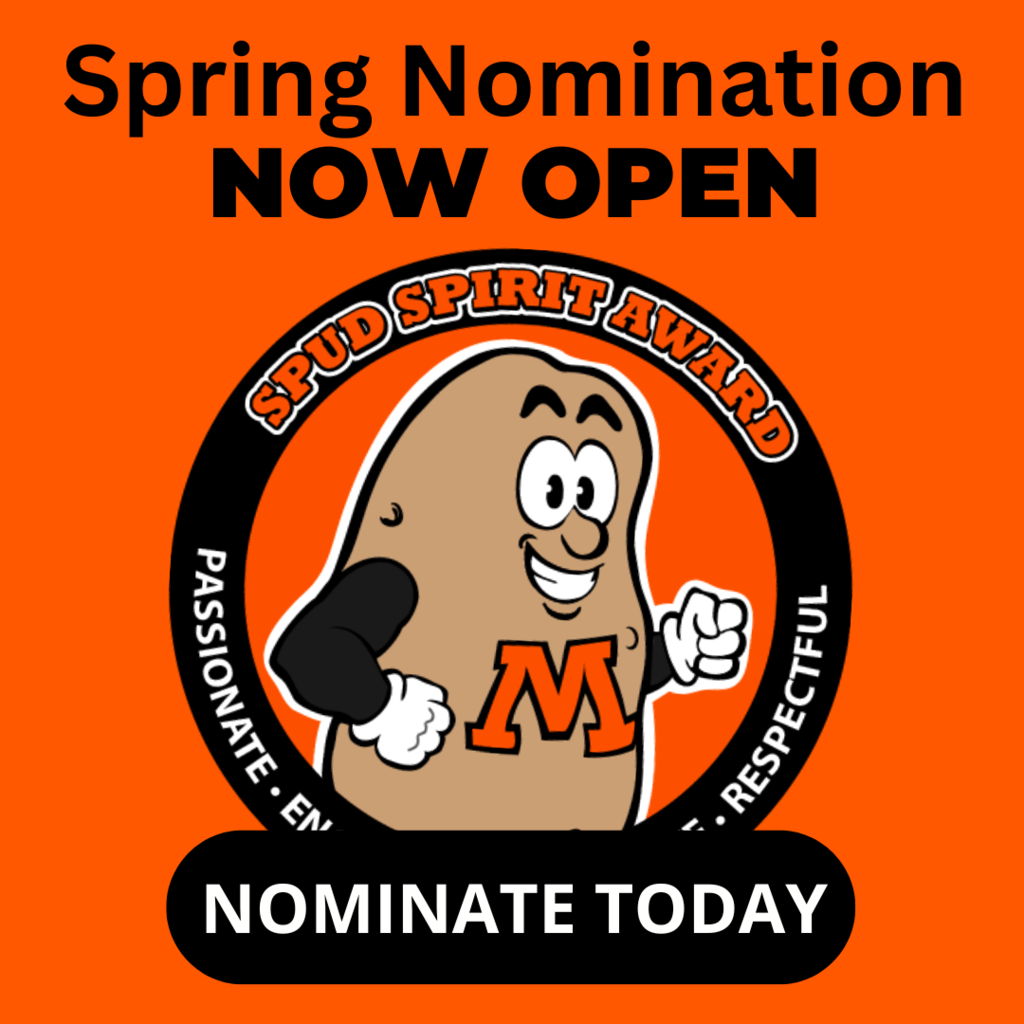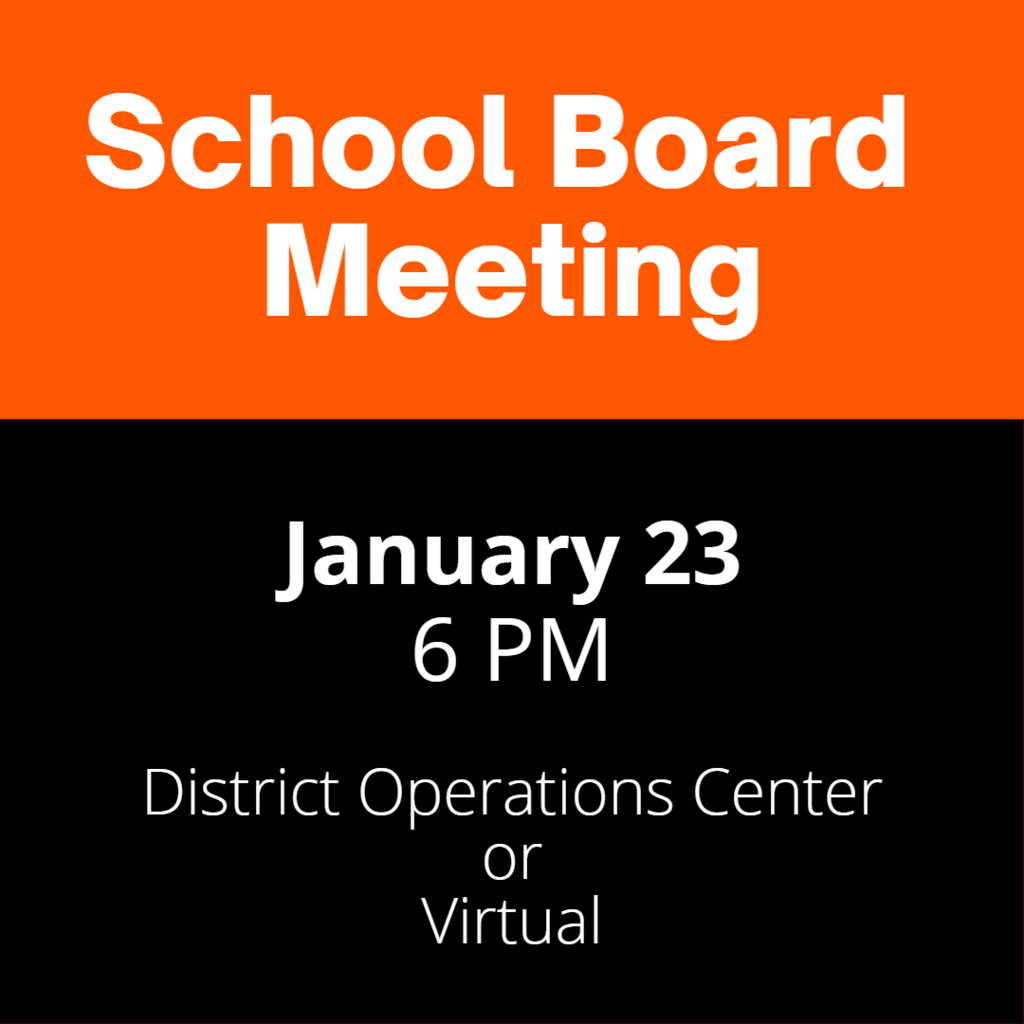 Abby Kostohryz performs a split leap on the balance beam during the Moorhead Gymnastics Invitational held on Jan. 14. Her total combined scores from the beam, bars and floor put Kostohryz in first place for the all-around competition in the Black Division of the competition. Moorhead won in their division over Morris Area High School. The Spuds will host Sauk Rapids-Rice and Valley City on Jan. 24. Photo Credit: Renee Grover.