Revar Qaqos dribbles the ball towards the goal during the boys soccer game against Elk River on Oct. 14. The Spuds and the Elks were competing in the first round of the Class AAA, Section 8 Tournament. Moorhead ended up taking the win 4-1. The Spuds play again tonight against Sartell. Photo credit: Renee Grover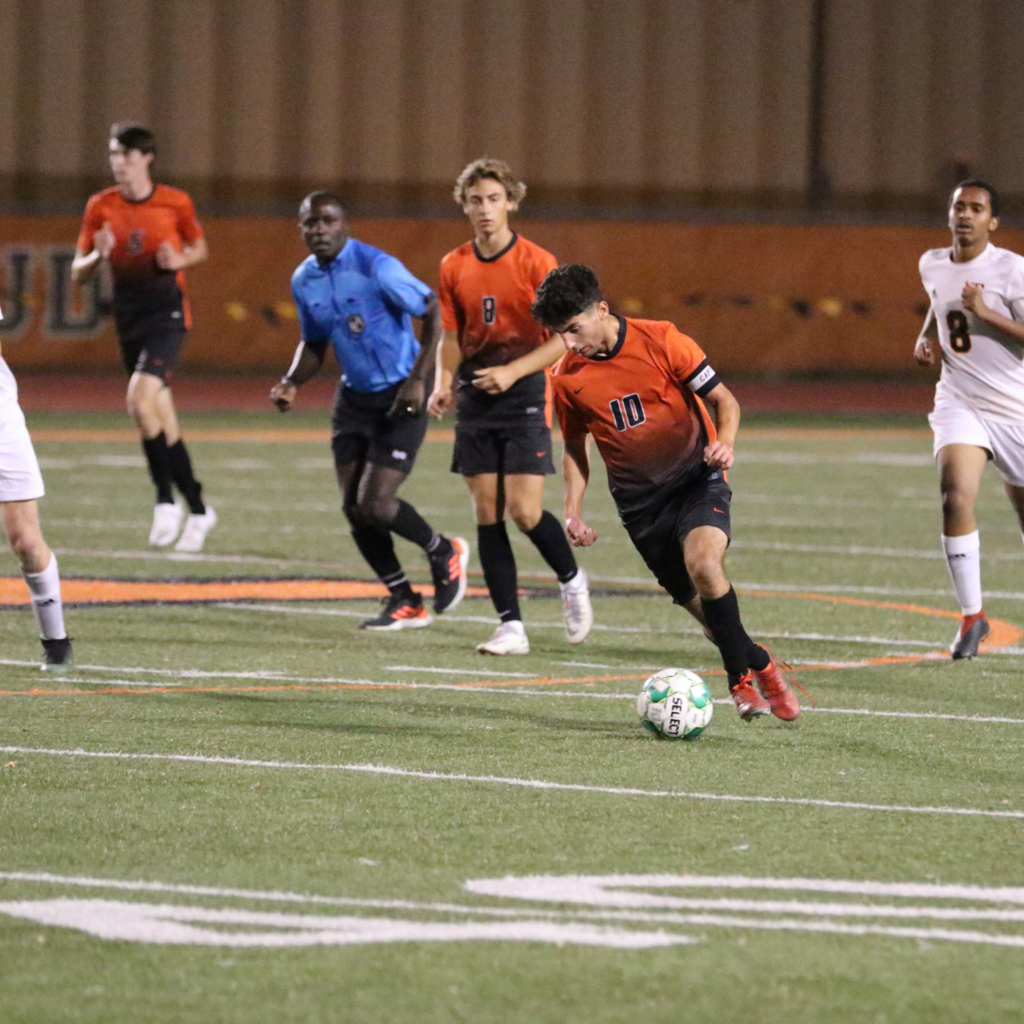 Makeup Picture Day Haney's Photography will be offering their first makeup picture day for ALL grades at their studio this Wednesday, Oct 20 from 12-2pm. There will be no picture retakes yet, they will follow after the majority of students have taken their first picture for yearbook, parent packages, and so on. Camera cards and order forms will be ready for you when you arrive to have your students picture taken. You can still order online for every school: haneysphotography.com Moorhead Public Schools Picture Makeup Day Date: Wed Oct 20 Time: 12-2pm Where: Haney's Photography/1610 Main Ave/Moorhead, MN 56560 Picture Retakes will start after all the students that were quarantined, etc. have had the same treatment as the students who could be there on their schools picture day. Pictures from all schools will be handed out in the weeks following MEA Please text Greg with any questions or concerns, Greg Haney (218)979-1131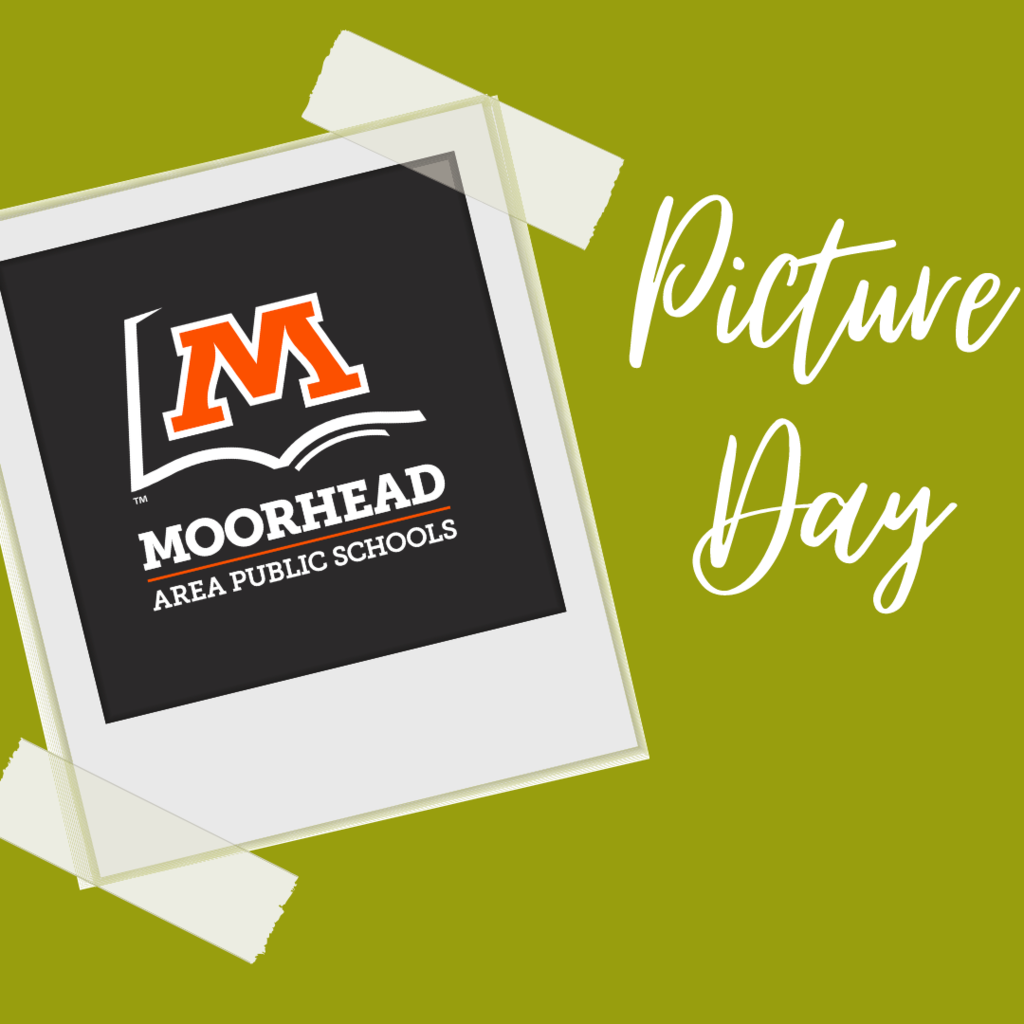 🔶REMINDER 🔶There will be no school for Moorhead students from Wednesday, Oct. 20 - Friday, Oct. 22. Classes will resume on Monday, Oct. 25.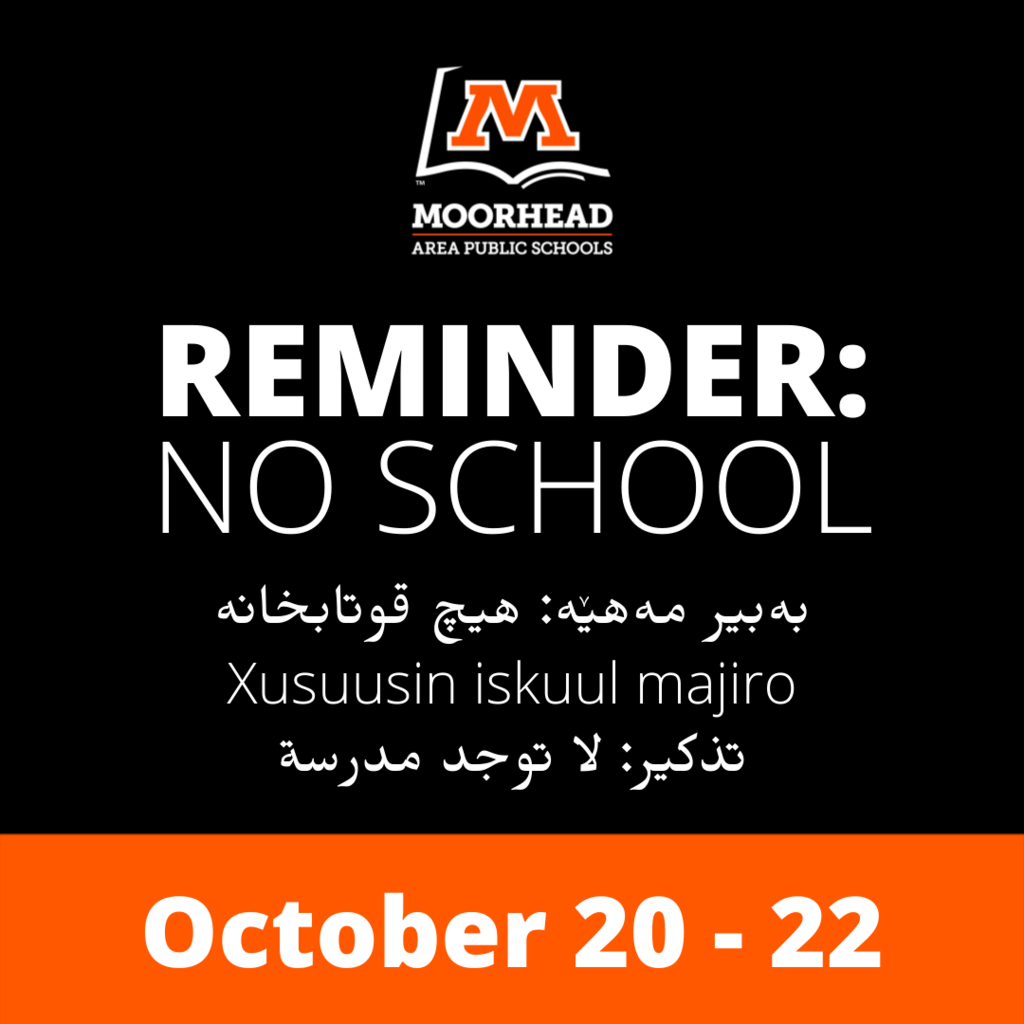 The Spuds volleyball team celebrates a point during their match against Buffalo that took place on Oct. 9. Moorhead took the win with three sets to one. Photo credit: Bill Grover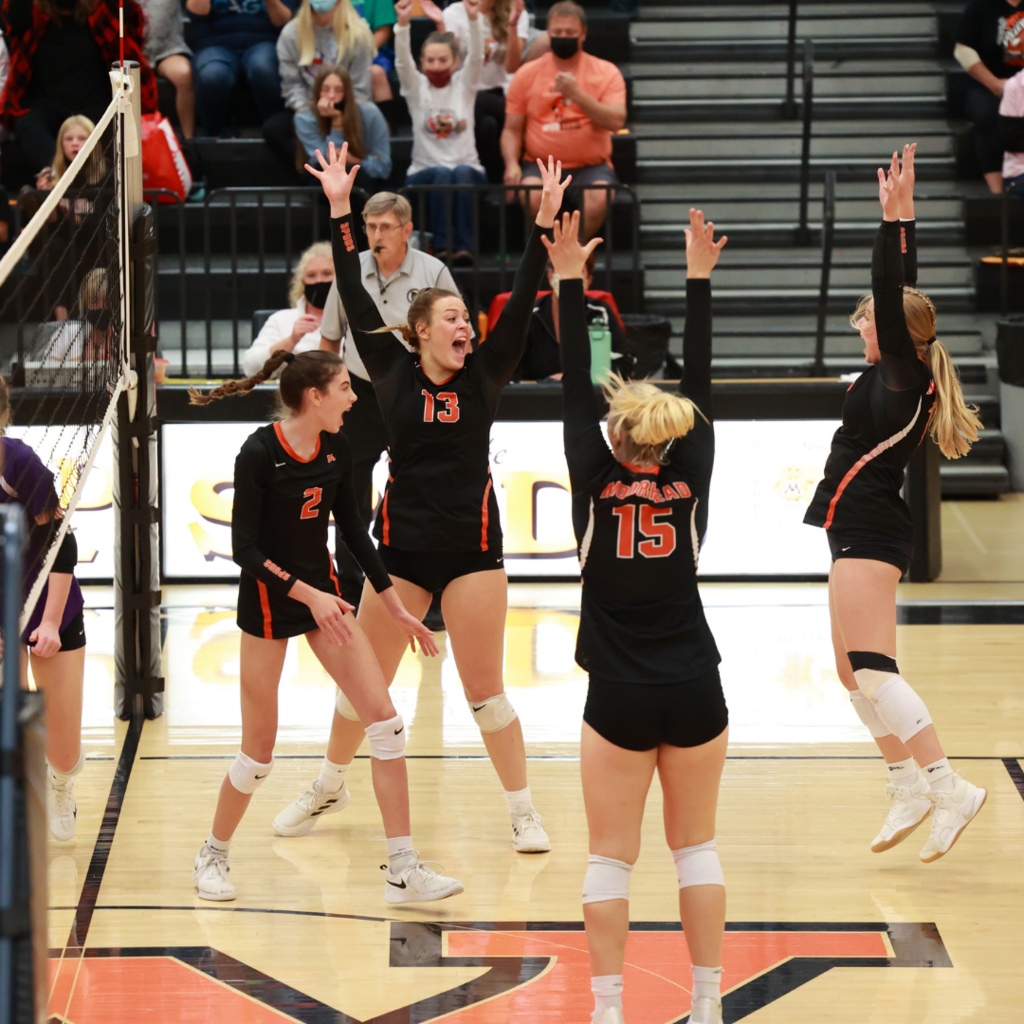 Meet Food Service Worker Jenn Clow, whose favorite part of the job is "Getting to make a difference for the kids in our district. Food anxiety should never be a worry for kids." 🎵Favorite school subjects were band and choir 🎤Jenn's "secret" talent is singing! 📗Favorite children's book is Charlotte's Web by E. B. White #MeetOurTeam #SpudPride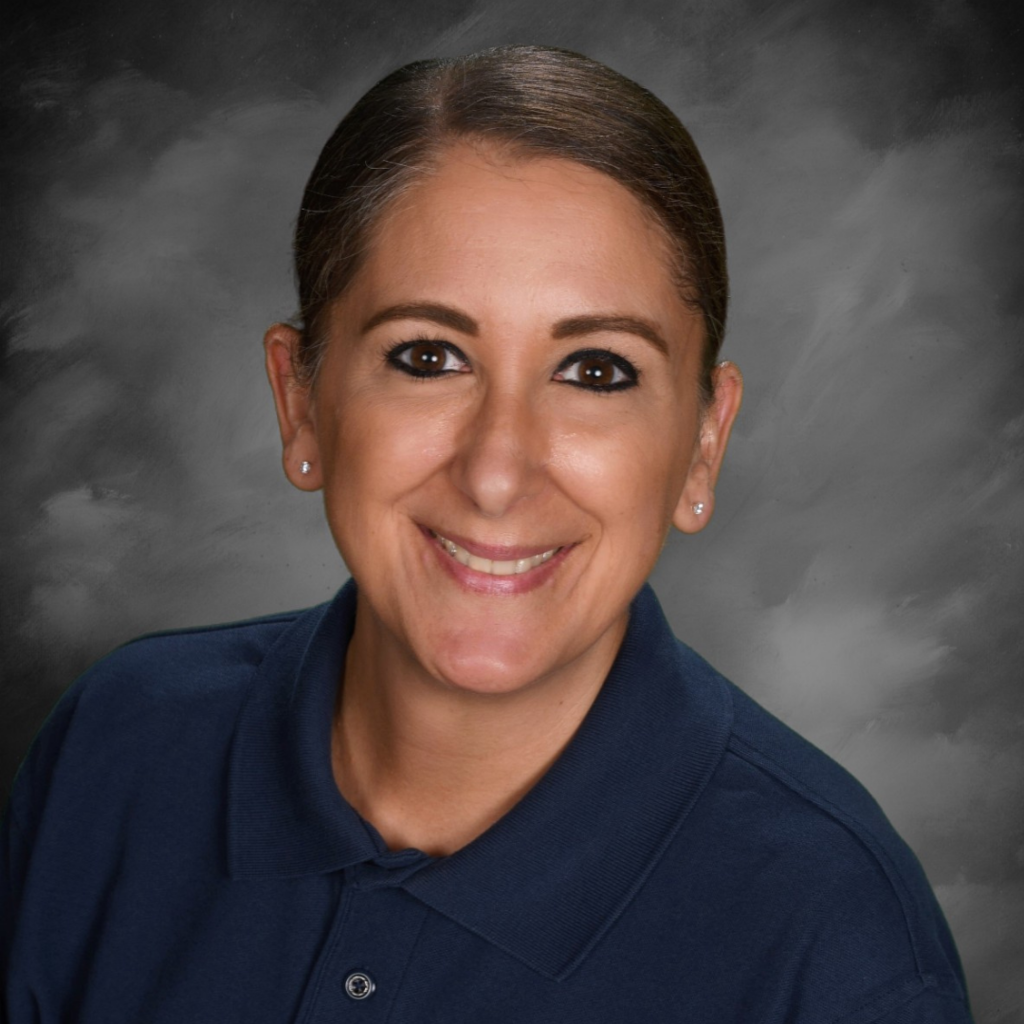 The Spuds celebrate a touchdown scored by Alonn Salman during their homecoming game against Elk River at Jim Gotta Stadium on Oct. 8. The two teams had a hard fought battle. Moorhead led the first quarter, tied at halftime and the Elks took the second half of the game. The Spuds lost their first game of the season with an ending score of 46-50. They play again tonight with a home game against Sauk Rapids. Photo credit: Bill Grover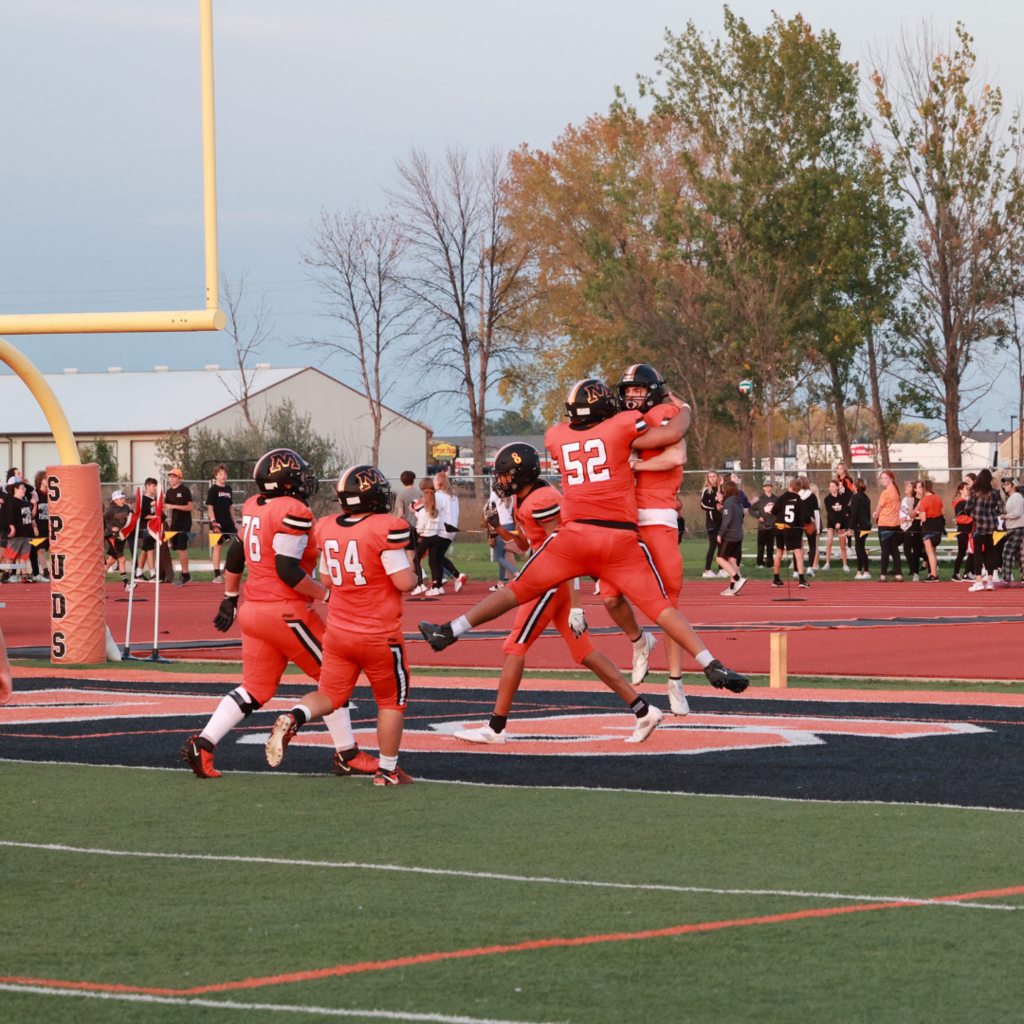 It's School Lunch Week and we want to show appreciation to our entire Food and Nutrition Services team! A big thank you to everyone who helps provide nutritious breakfast and lunch for our students. 🧡🖤 Cindy Noennig, Assistant Cook at Moorhead High School, is one of our many amazing team members. Ashley Schneider, Director of Food and Nutrition Services, says, "Cindy always has a great attitude and a smile on her face. She helps lead the kitchen in feeding not only MHS students, but students who are participating in online learning and those who are not able to attend school but still need meals during the day. She consistently goes above and beyond daily and is a vital part of our team."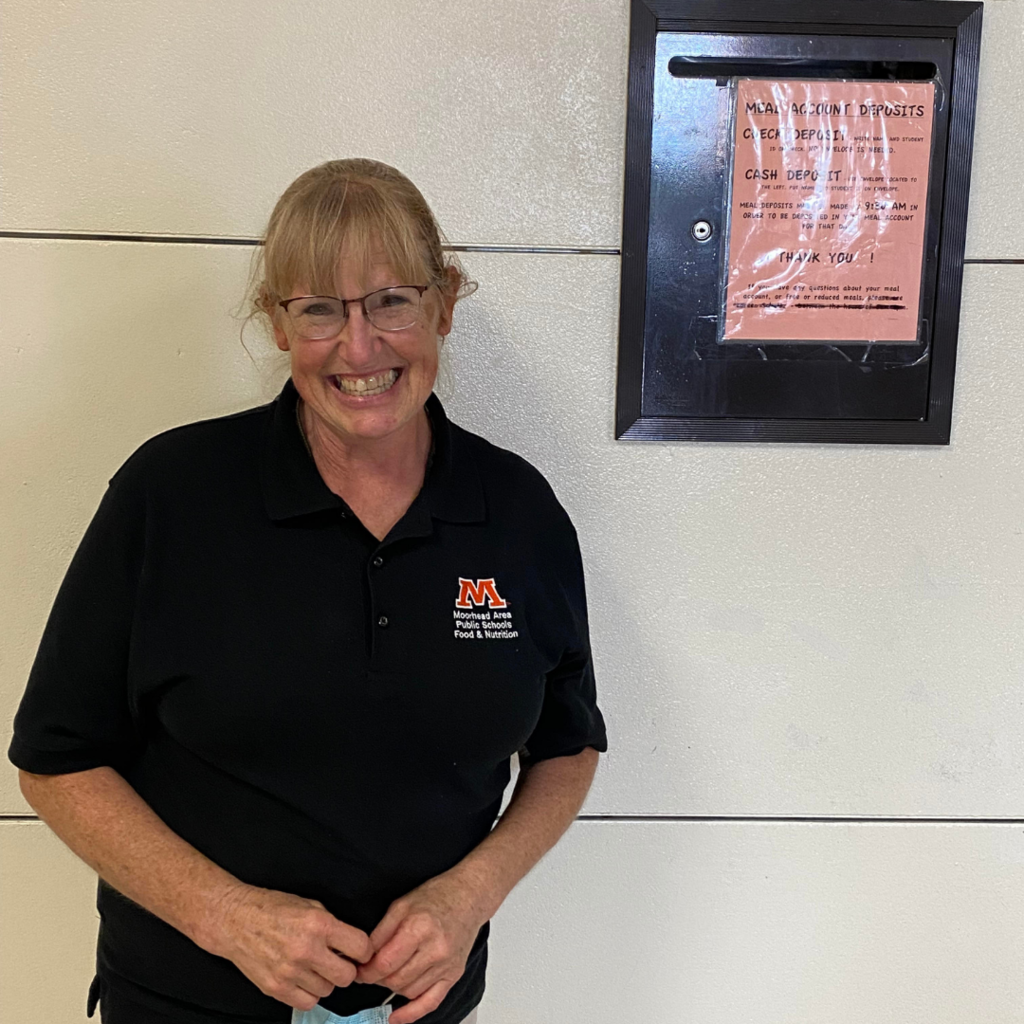 These 1996 Spuds pose for a picture in Spanish class. What was your favorite school subject? Drop it below 👇 #TBT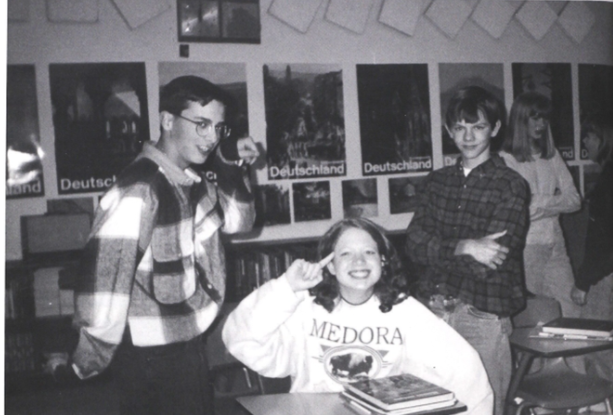 Mohamed Hussein dribbles the ball down the field during the game against St. Cloud on Oct. 7 at Halmrast Field. The Tigers took hold during the game, outscoring the Spuds 1-2. Boys soccer also traveled to Waconia last week for their last regular season game where they defeated the Wildcats. The Spuds ended the regular season with an 11-2-2 overall record. The varsity section tournament begins today with a game against Elk River. Photo credit: Bill Grover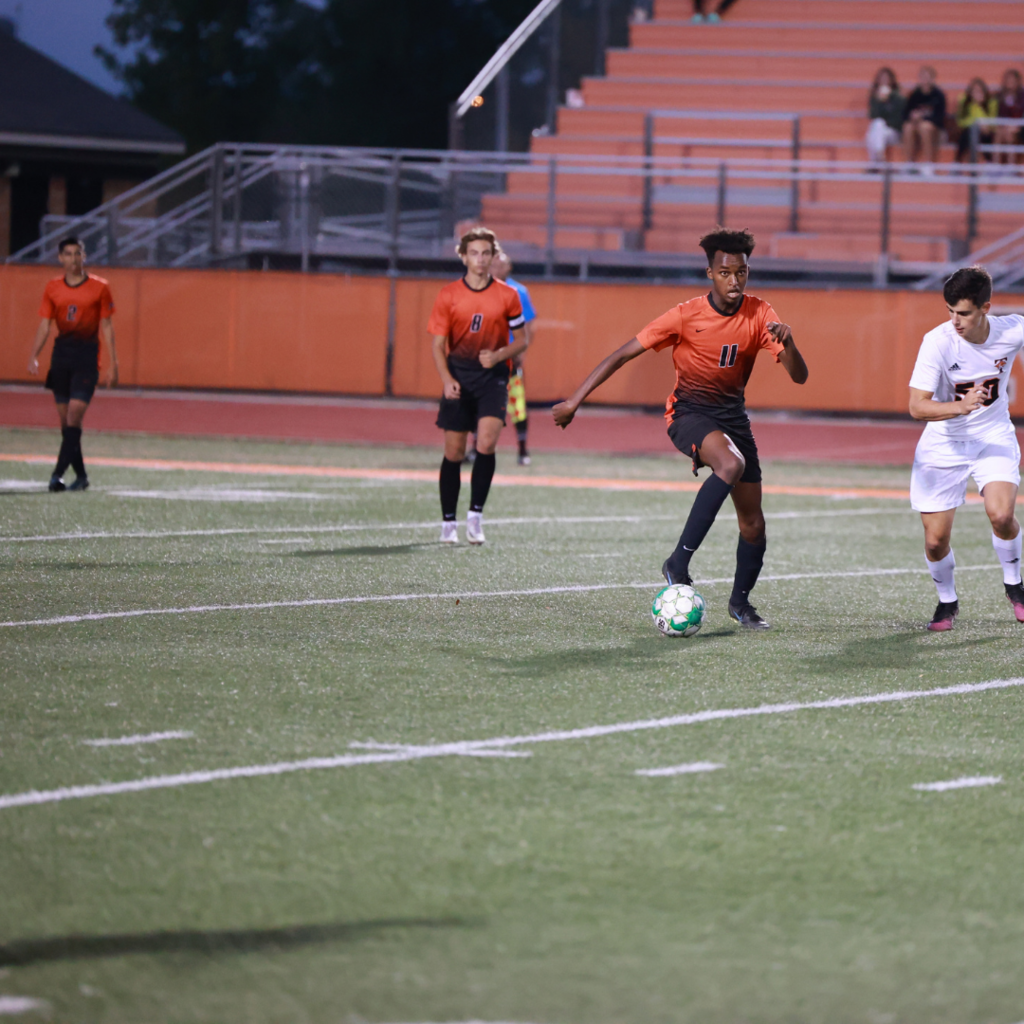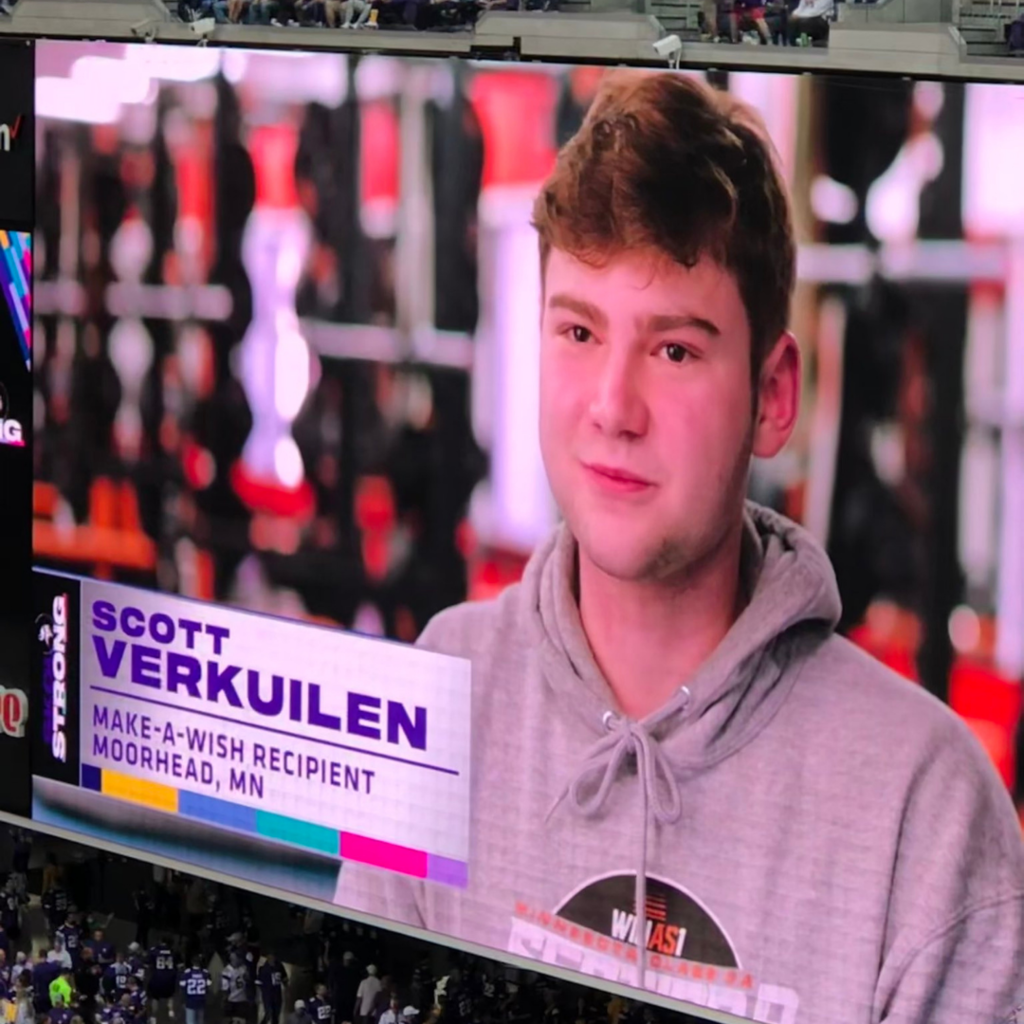 Important, please note: Oct. 15 is a regular school day schedule. The district monthly print calendar incorrectly lists Oct. 15 as a late start day. Please update your calendar accordingly.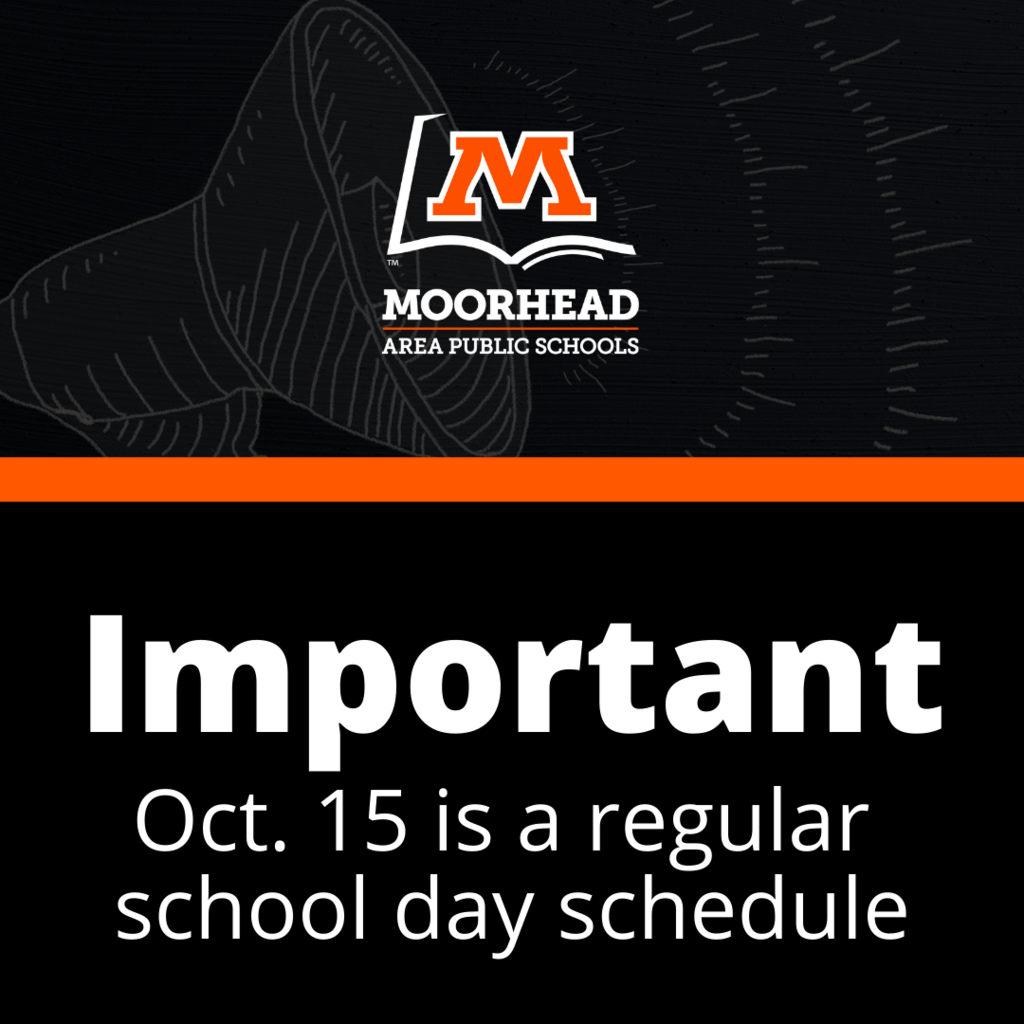 Kadyn Sharpe prepares to take a shot on goal during the game against East Grand Forks on Oct. 5. The Green Wave shut out the Spuds with a score of 0-4. Later that week, on Oct. 9, Spuds finished the regular season at home with a second matchup against Detroit Lakes. Moorhead won 3-0. The varsity section tournament begins today with a game against Rogers. Photo credit: Renee Grover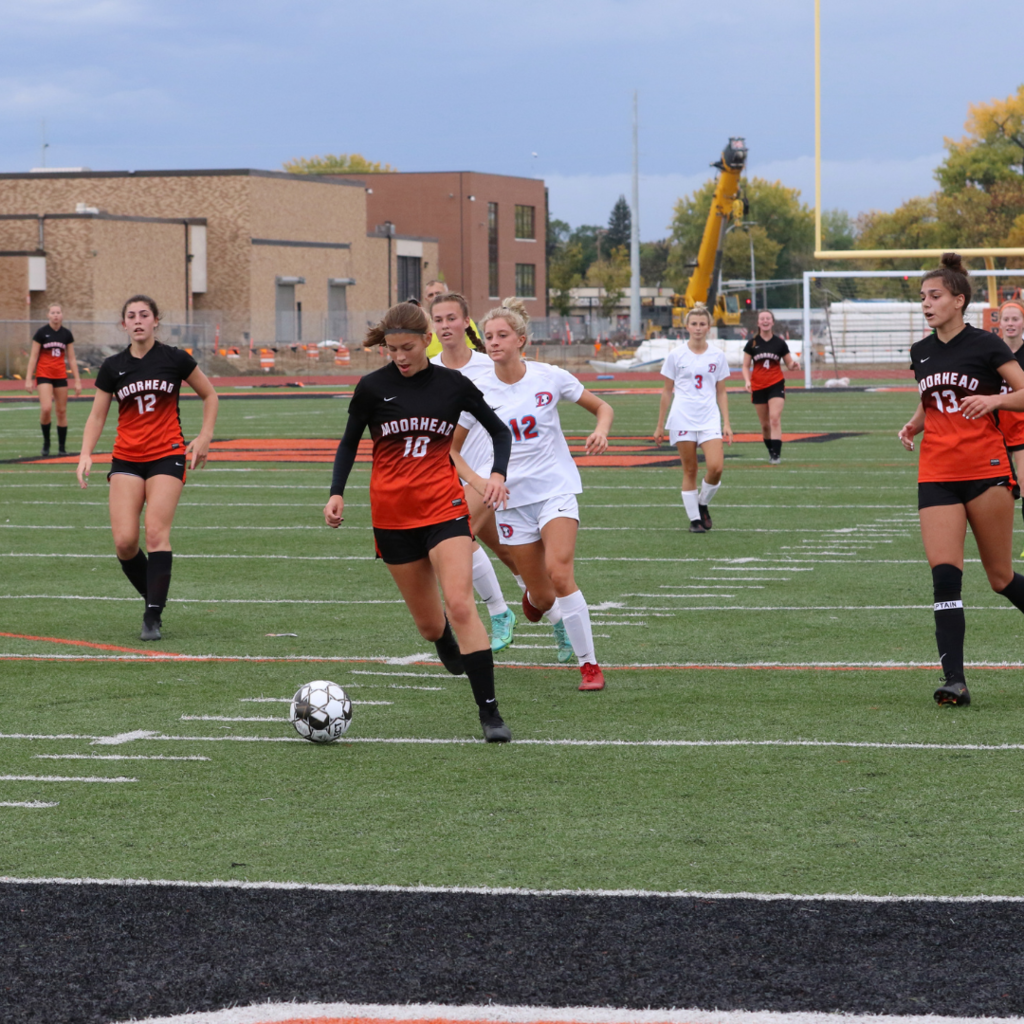 Olivia Roaldson races down the pool in the 200 yard individual medley during the girls swimming and diving dual meet against Perham on Oct. 5. The Spuds won 97-81. Photo Credit: Renee Grover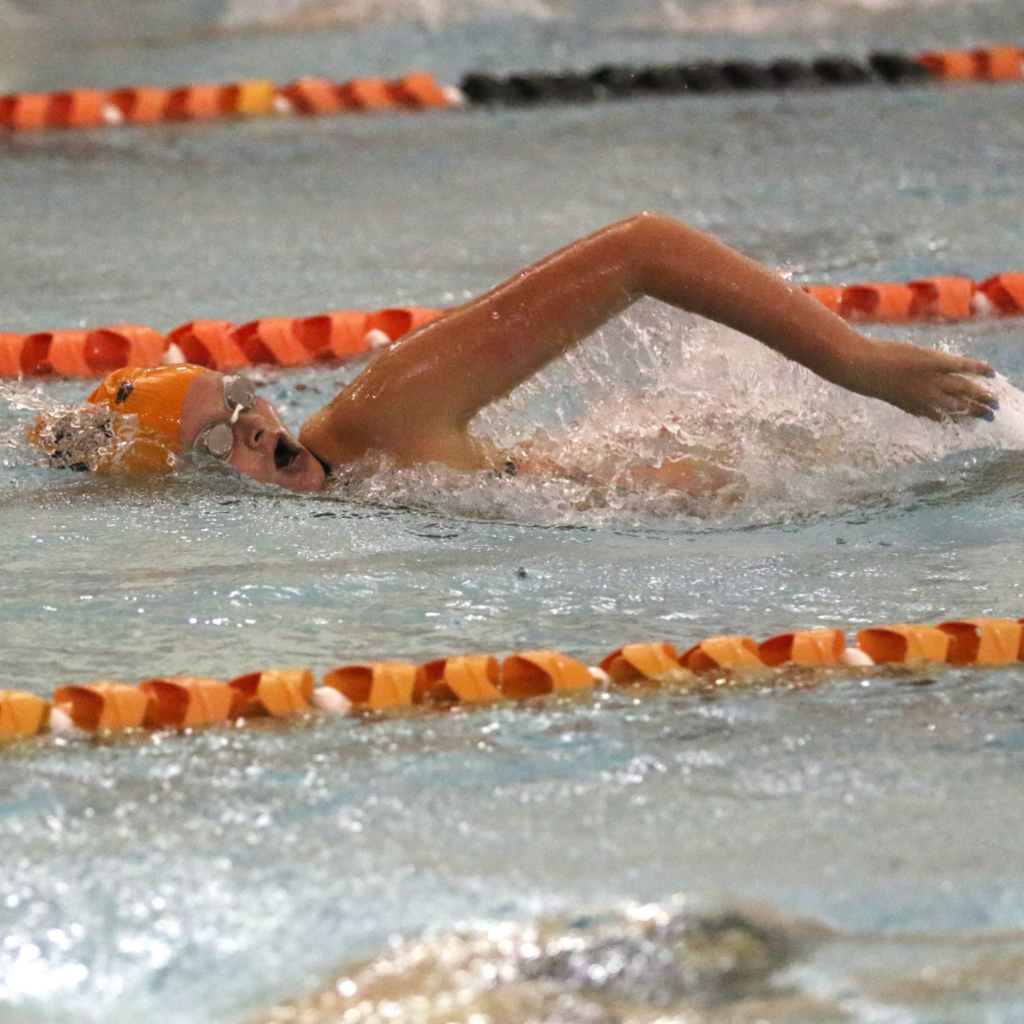 Flu season is approaching fast! For the convenience of students and their families, flu shots will be available during conferences this month. Check out below where you can stop to get your flu shot: Oct. 18 @ Dorothy Dodds, 3-8 p.m. in Conference room 101 Oct. 18 @ Moorhead High School, 3-8 p.m. in the Health Office Oct. 19 @ Horizon Middle School, 3-8 p.m. in the Health Office Oct. 19 @ Robert Asp, 3-8 p.m. in the Media Center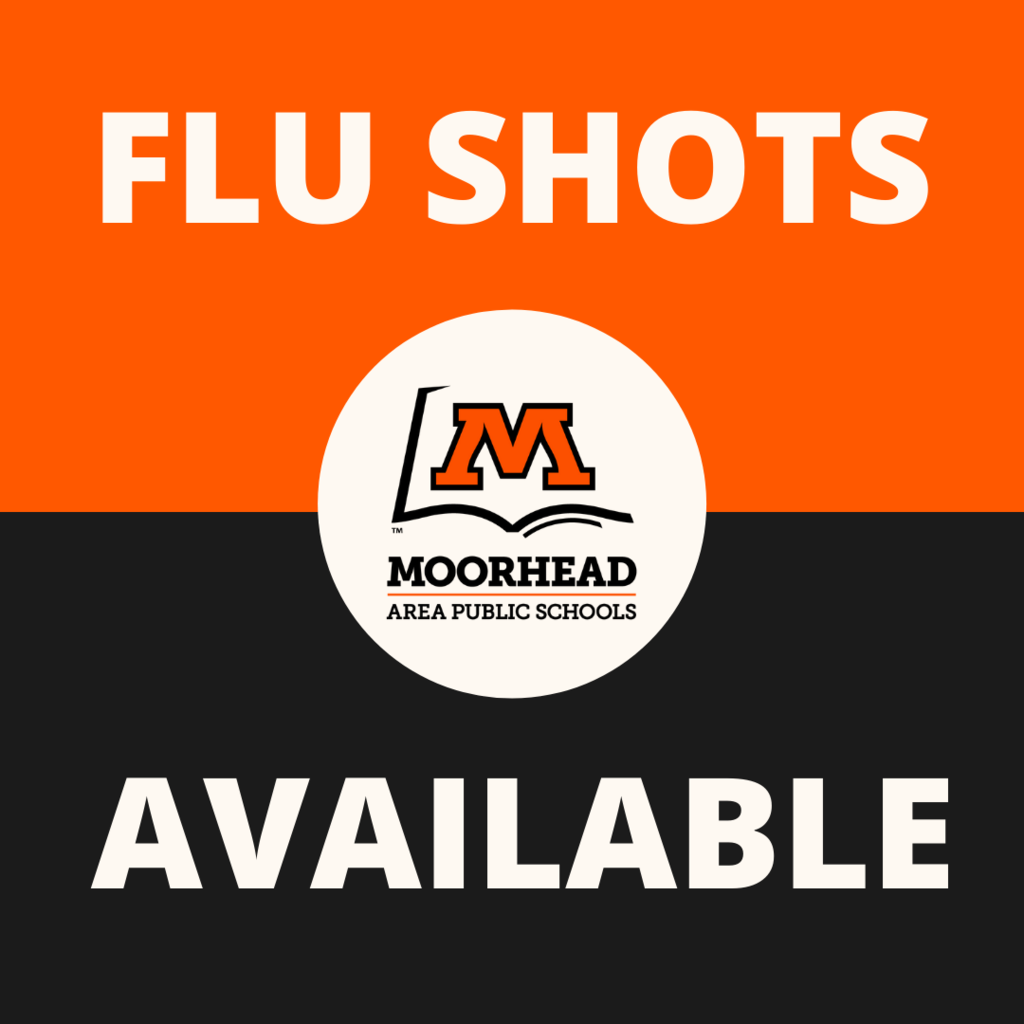 Meet Horizon Middle School East Paraprofessional Cammy Carlson, who says the best part of the job is: "Getting to know the students and the amazing people I work with." 🏃‍♀️ Favorite school subject was English or P.E. 🚲 Enjoys cycling 📘 Favorite children's book is Too Many Pumpkins by Linda White #MeetOurTeam #SpudPride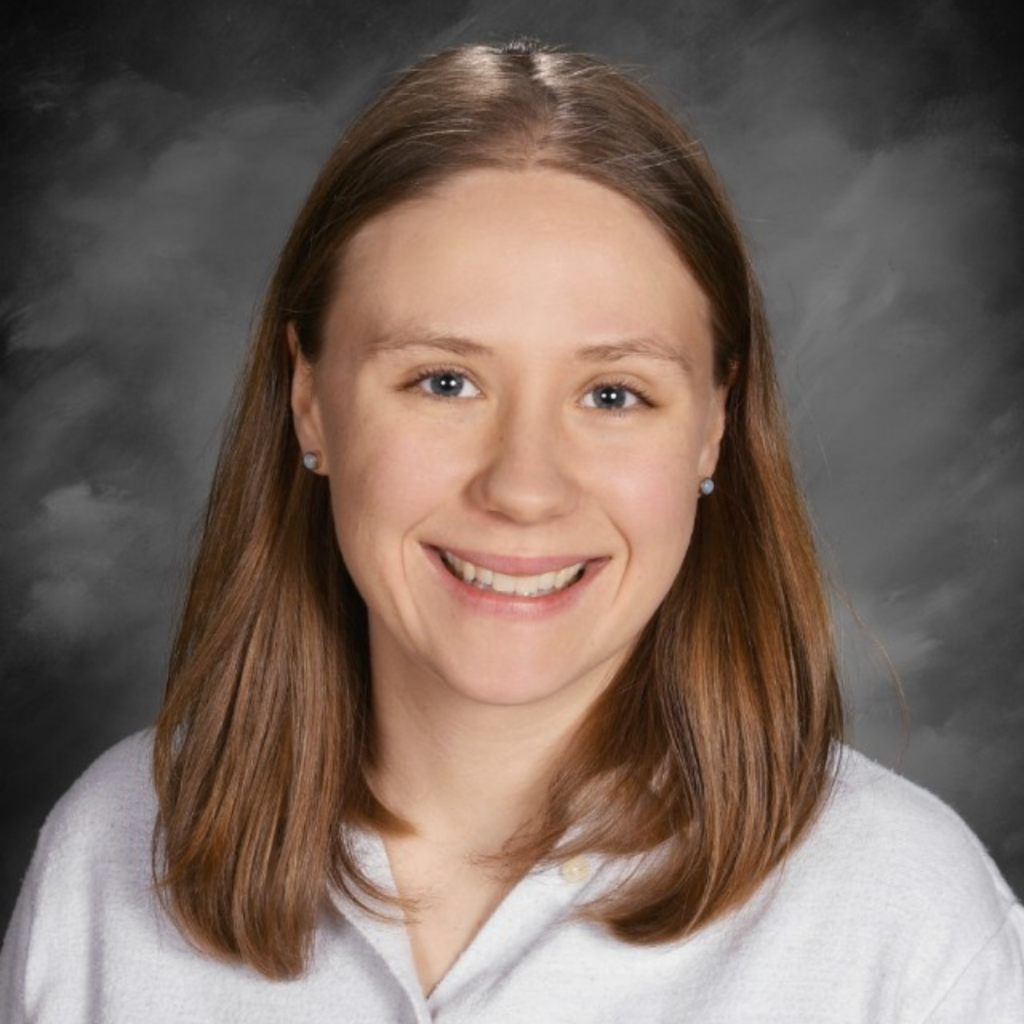 The Moorhead football team traveled to Sartell Oct. 1 for a game against the Sabres. It was hot and muggy, but that did not stop the Spuds as quarterback Gavin Quade passed for 213 yards and Moorhead rushed for 195. Max Delbrune, pictured here, along with Austin Altepeter lead the defense with three tackles each. Moorhead won the game 36-8 and are 4-0 on the season. Spuds play Elk River tonight for the Homecoming game at Jim Gotta Stadium. Game time is 6 p.m. Photo Credit: Bill Grover

Check out this #TBT of the 1947 homecoming ladies court. Their outfits look amazing 💃 Does anyone still have their homecoming outfit?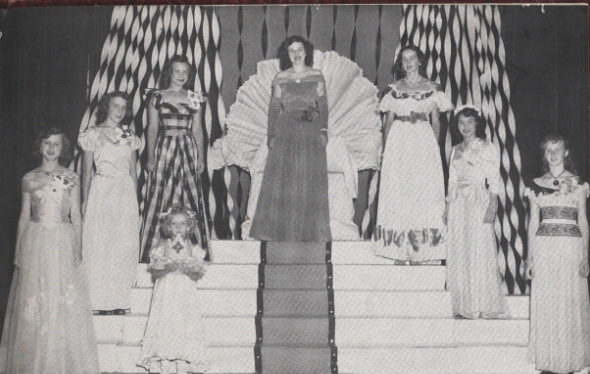 Grace Perry goes up for a spike during the home game Sept. 30 against Sartell. Spuds took the three sets 25-18, 25-19 and 25-18. Riane Mohagen led the Spuds with nine kills, Rosie Anderson added eight and Mya Pfeifer added six. Moorhead was 6-7 after Thursday's game. Spuds play Buffalo Saturday, Oct. 9, at Moorhead High School. Photo Credit: Bill Grover