Horizon Middle School 7th and 8th grade students visited Washington DC. Last week, 110 students and chaperones spent four days taking in the sites. They visited the White House and four students participated in the laying of the wreath at the Tomb of the Unknown Solider at the Arlington Cemetery. What a great experience for our students!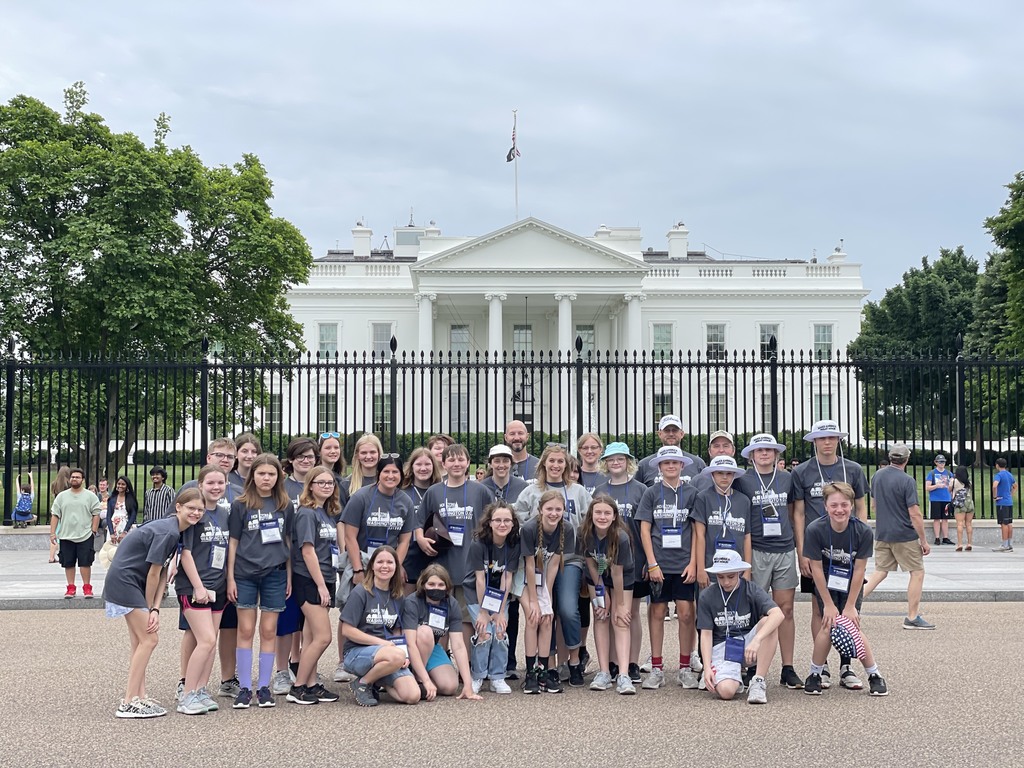 This summer, we are highlighting team members who retired during the 2021-22 school year. Today, we are kicking it off by celebrating Orchestra Director Jon Larson! Jon retired after 20 years at Moorhead High School. He received the 2020 Teacher of the Year award and was a semifinalist for Minnesota Teacher of the Year. In his retirement, he is looks forward to traveling and spending more time with his family. He will continue to be an adjunct professor of music at Minnesota State University Moorhead and lead the traditional service at Bethel Free Church. 🎵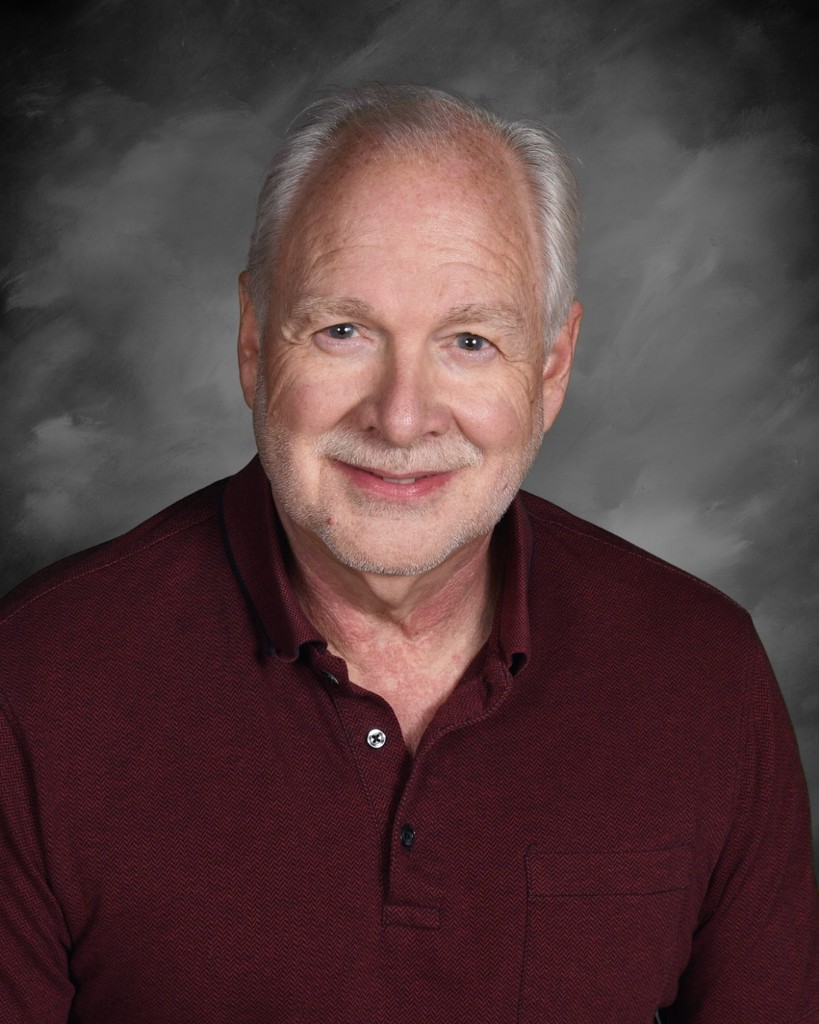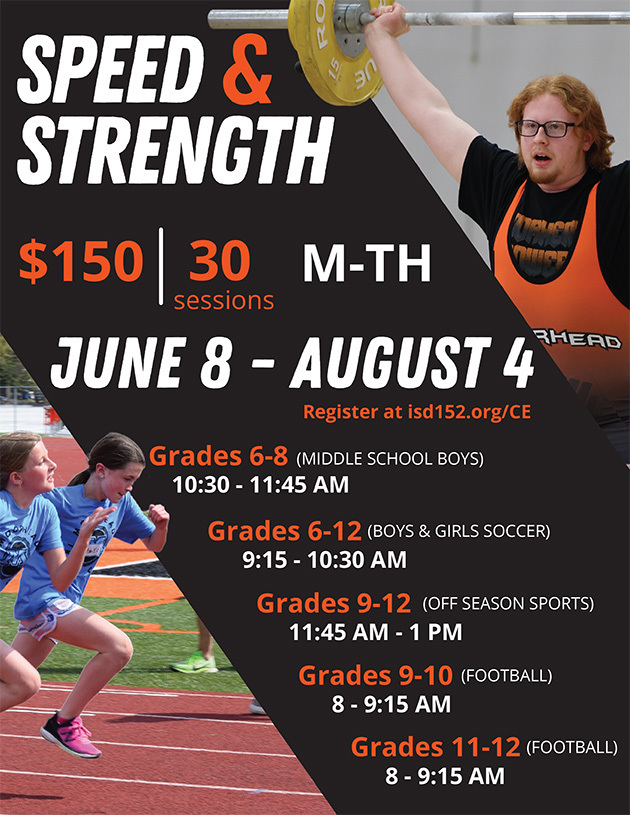 Congratulations to the 2022 Moorhead High School Graduates!🎓 🎉 All of your hard work has paid off. Good luck to all 470 graduates. You will do great things! #OnceaSpudalwaysaSpud #SpudPride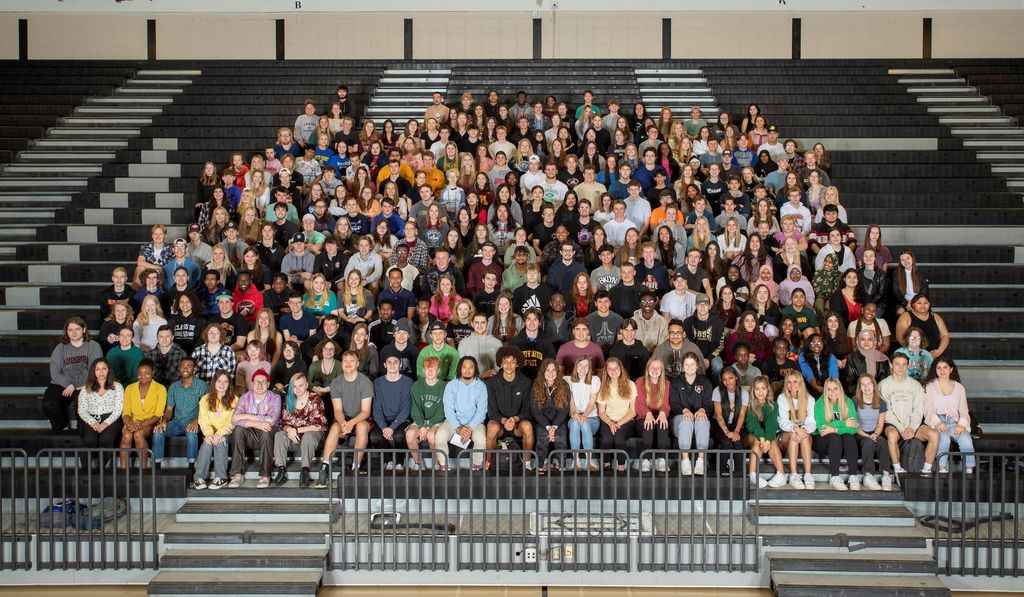 The day is finally here, the last day of the 2021-22 school year! It has been a great year. 🍦☀️ Enjoy your summer, Spuds! #SpudPride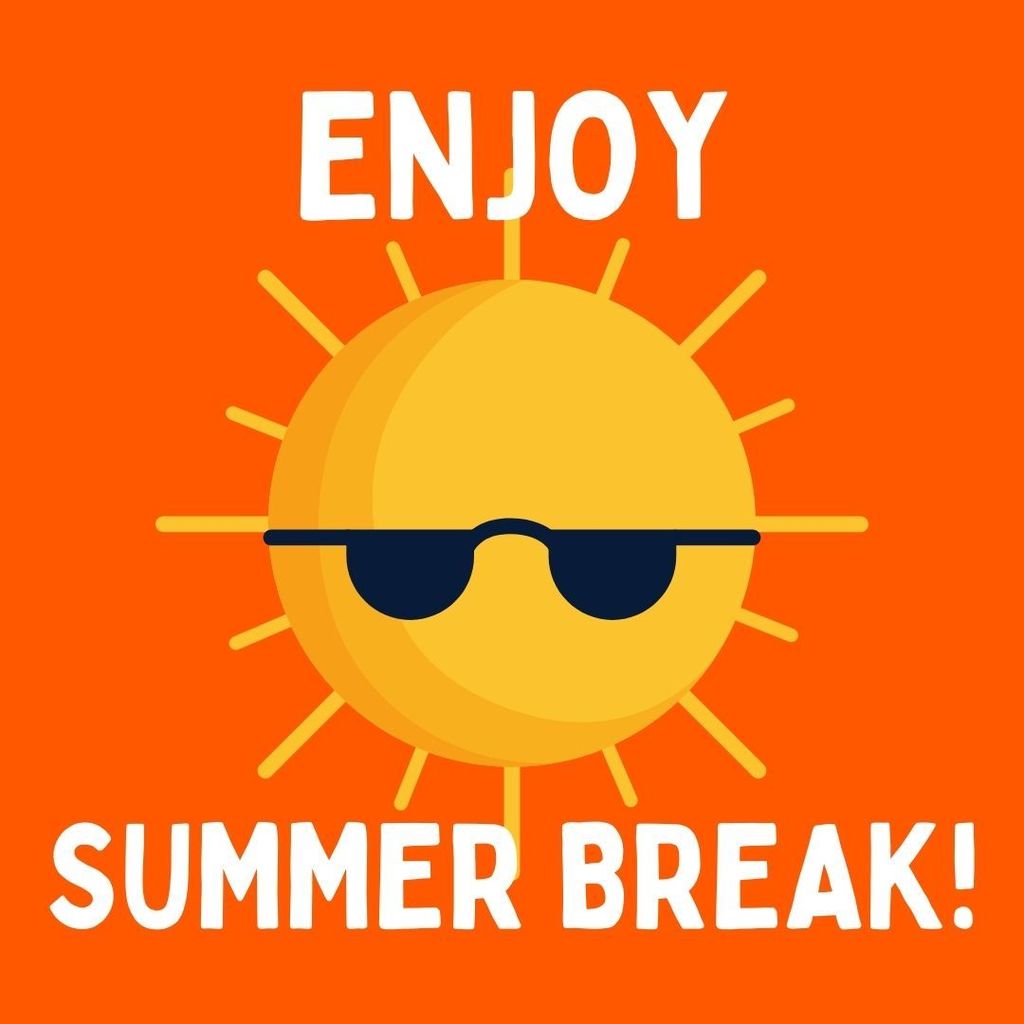 Girls Lacrosse brought home a win (10-7) against Duluth East on May 20. After a slow start to the game, Ava Nelson led the Spuds with two goals to pull off a win. The team will look for another win on May 26 at 6:30 pm as they take on Grand Rapids High School.

Gavin Feil defends the goal against a player on the opposing team. Boys lacrosse picked up a 12-3 win against Magic of Monticello on May 21. Spuds play at home against Irondale on May 26 at 6:30 pm.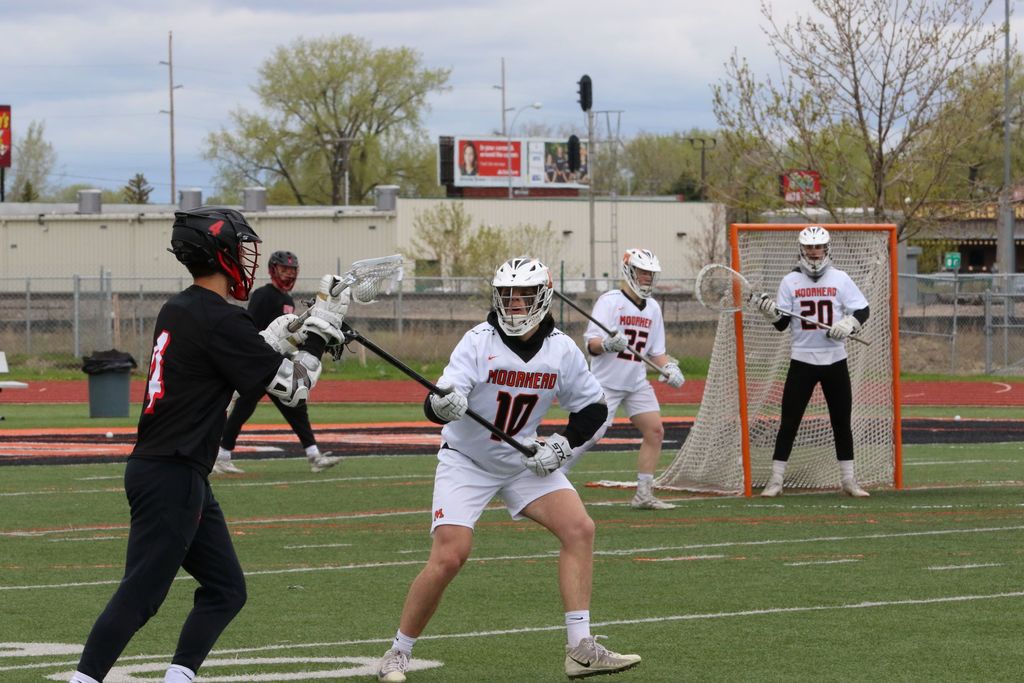 Let's give a big round of applause to Jenn Clow! 👏👏👏 Jenn is our latest Spud Spirit Award recipient. She is the head cook at Robert Asp Elementary and is out of this world talented, positive and hard working. The entire team at Robert Asp is grateful to work alongside her, and we are too. Congratulations on this well-deserved award!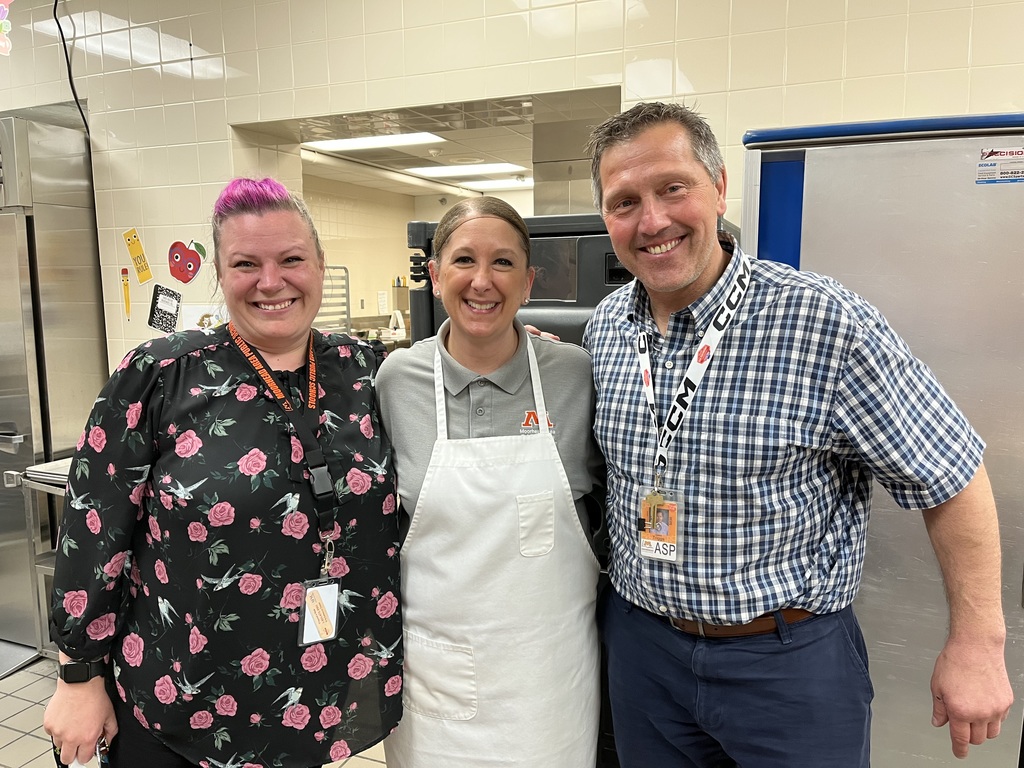 Yesterday, students covered the sidewalks outside of Moorhead High School for Chalk-A-Palooza! Each team of four created a masterpiece with a box of chalk and one sidewalk square. This year's theme was superheroes. Check out a few of the finished pieces!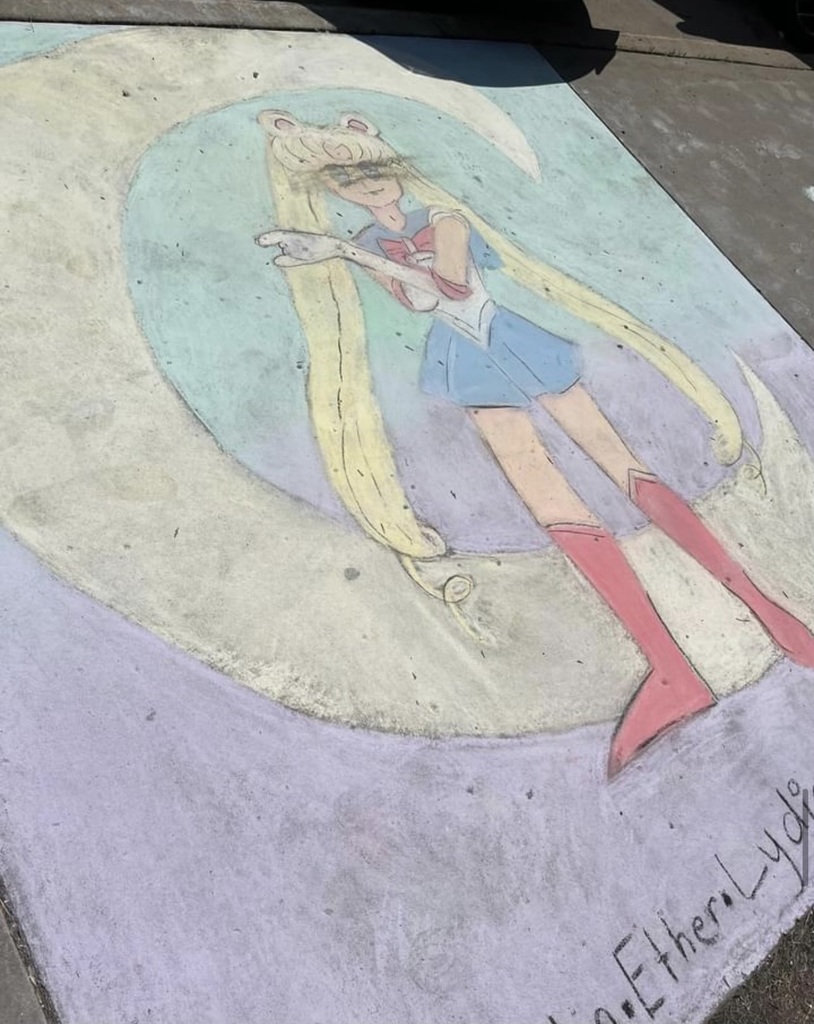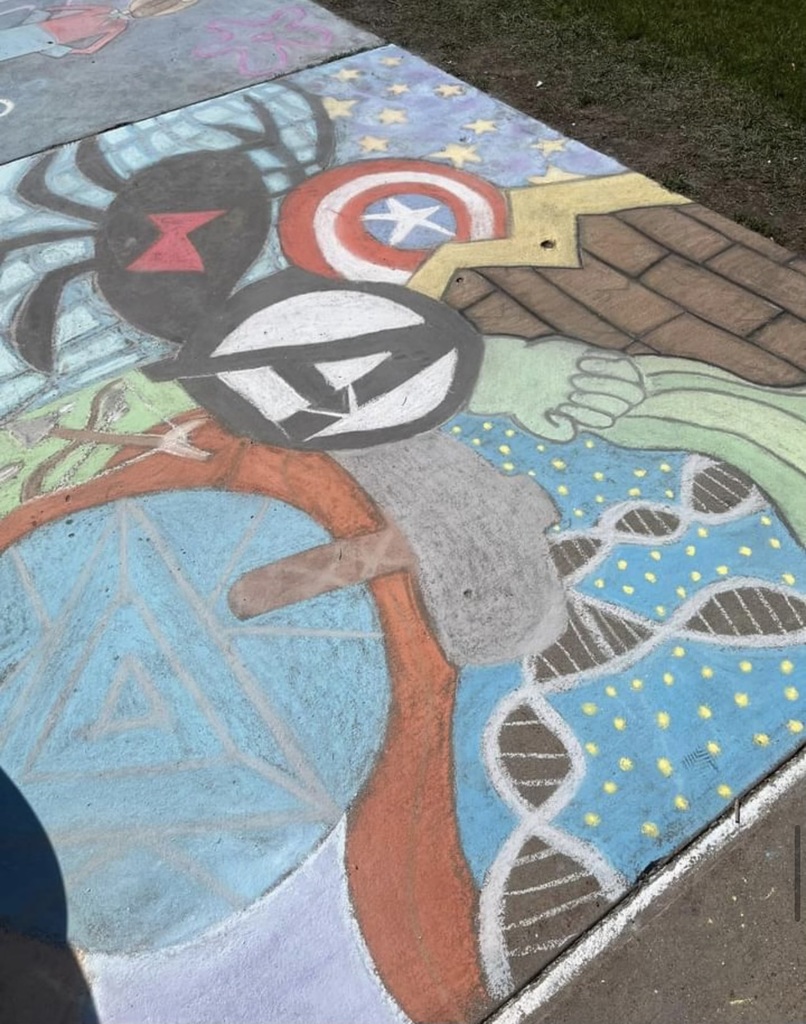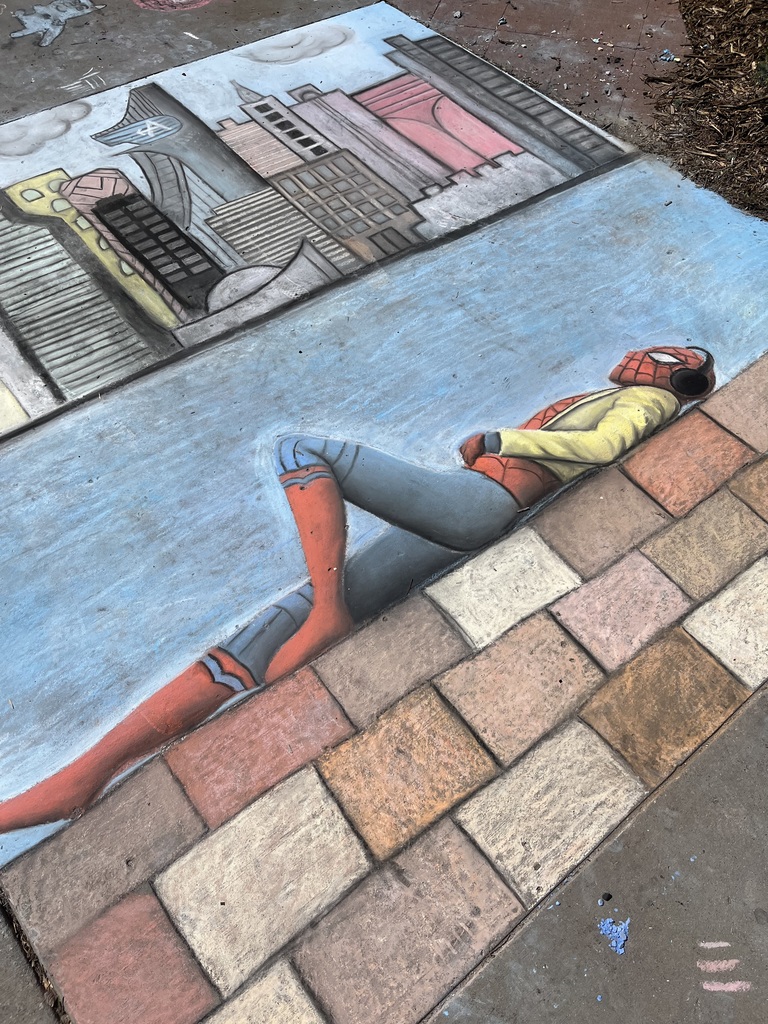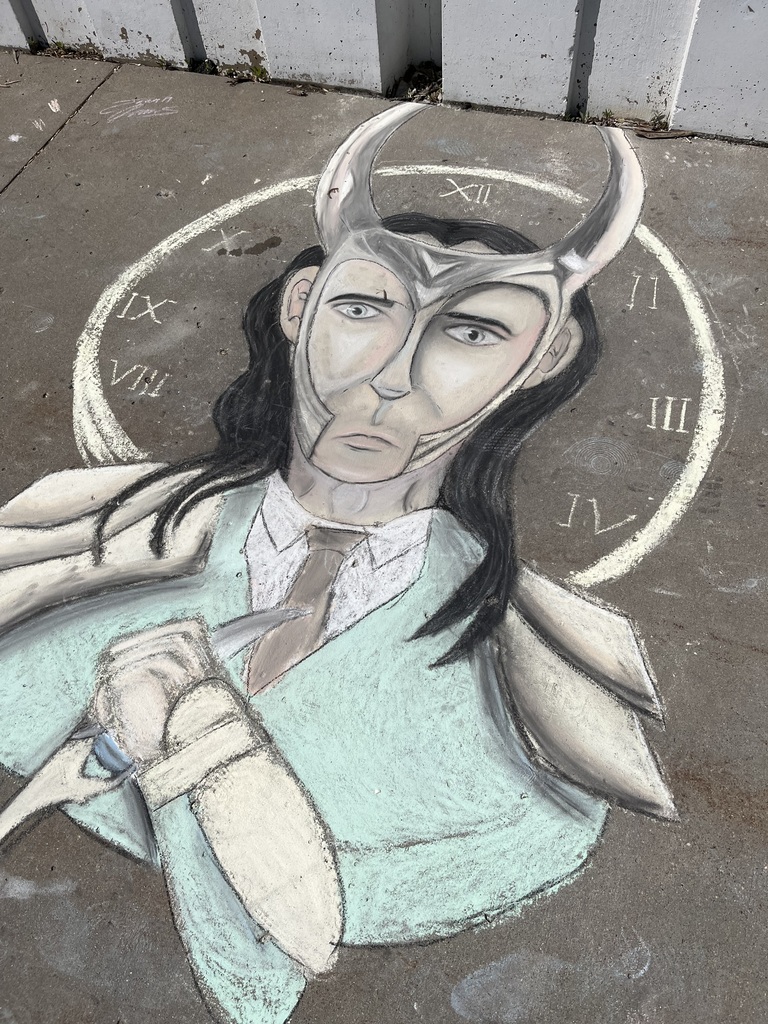 The Spuds softball team surrounds home plate to congratulate Kayla Kraft on her home run! The team played a doubleheader on May 19 against DGF. They won both games and are are seeded #5 in the Region 8 4A tournament. The first game is on May 24. Good luck, Spuds!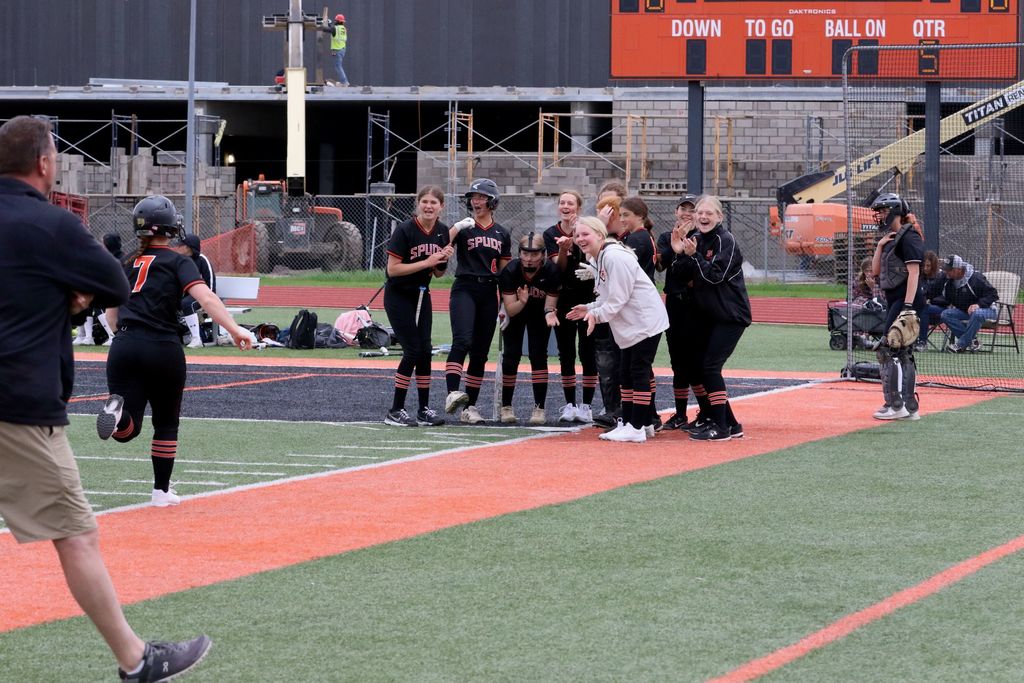 Zach Taft slides in and steals home on a wild pitch. ⚾️ Spuds baseball defeated St. Cloud Tech 11-4 on May 16. The team is on the road this week playing games on May 24, 25 and 26.

The little Spuds beat the big Spud in a classic game of tug of war. 😆 S.G. Reinertsen students enjoyed end-of-the-year activities. A few students from Moorhead High School joined in on the fun!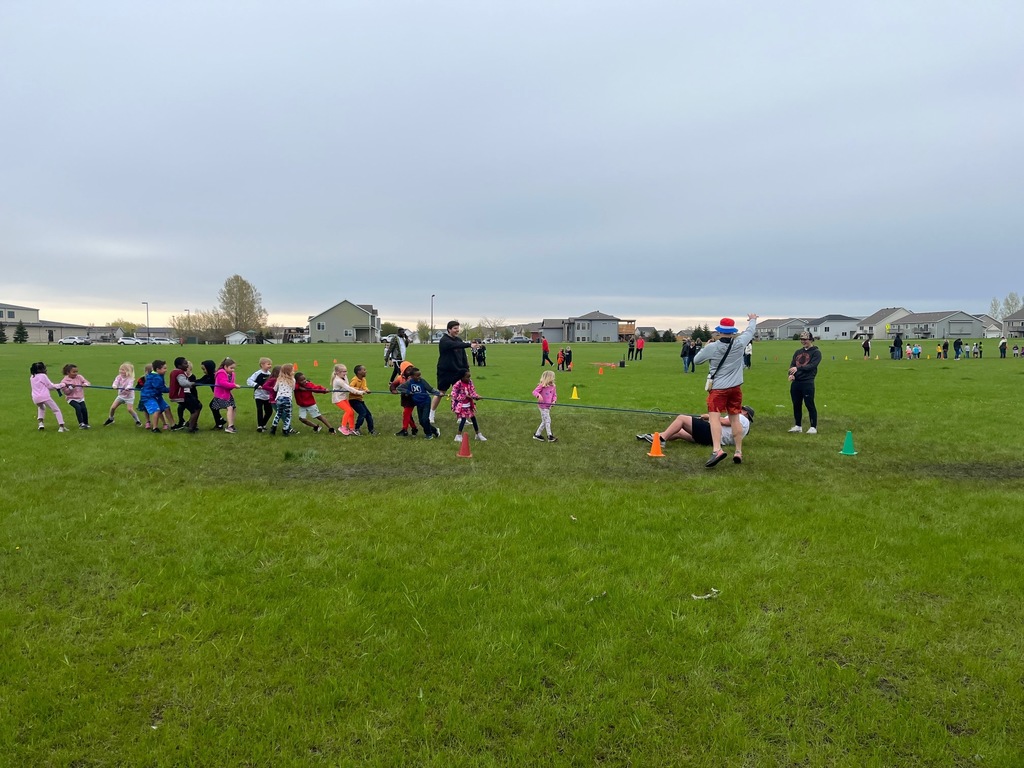 Four Horizon East students were selected to attend the 7th & 8th Grade Minnesota State Honor Choir at the beginning of May. 🎵 Hundreds of students auditioned this year. Pictured (left to right): Yuri Orth, Spheria Shores, Rachel Leiseth & Ireland Woodward. #SpudPride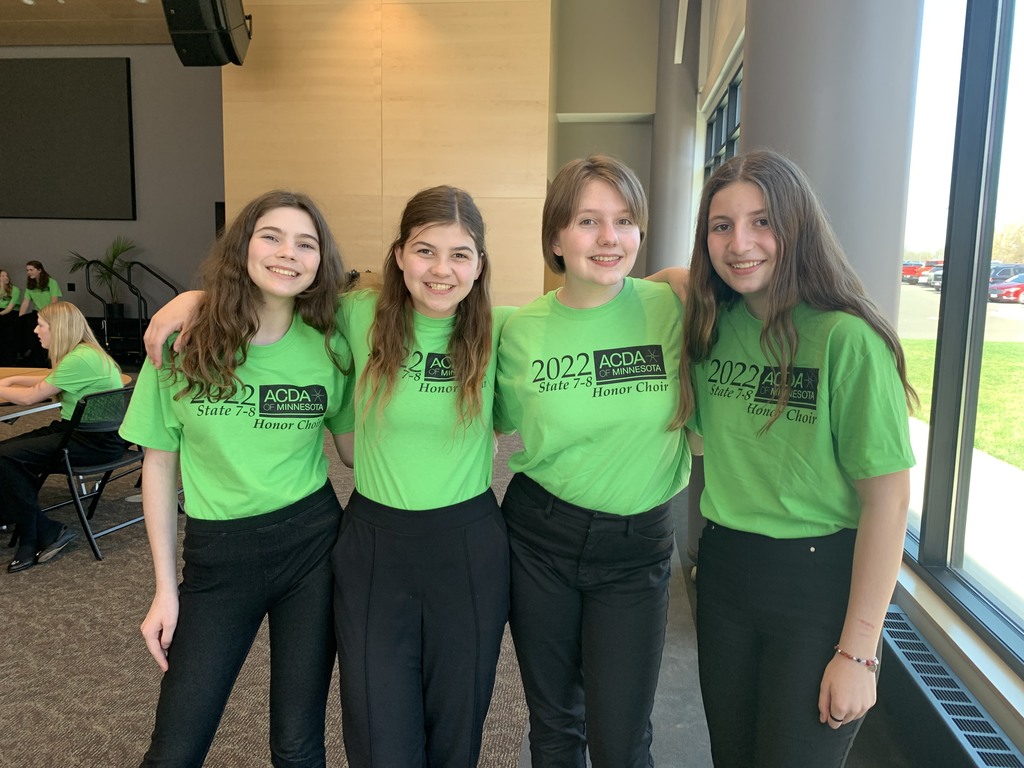 Girls lacrosse had two successful games last week. The team beat St. Cloud 16-5 on May 13. Sydney Martinson and Sophie Swenson were high scorers with four goals each. The Spuds played Hermantown-Proctor the next day and won 17-6. 📸 #8 Sydney Martinson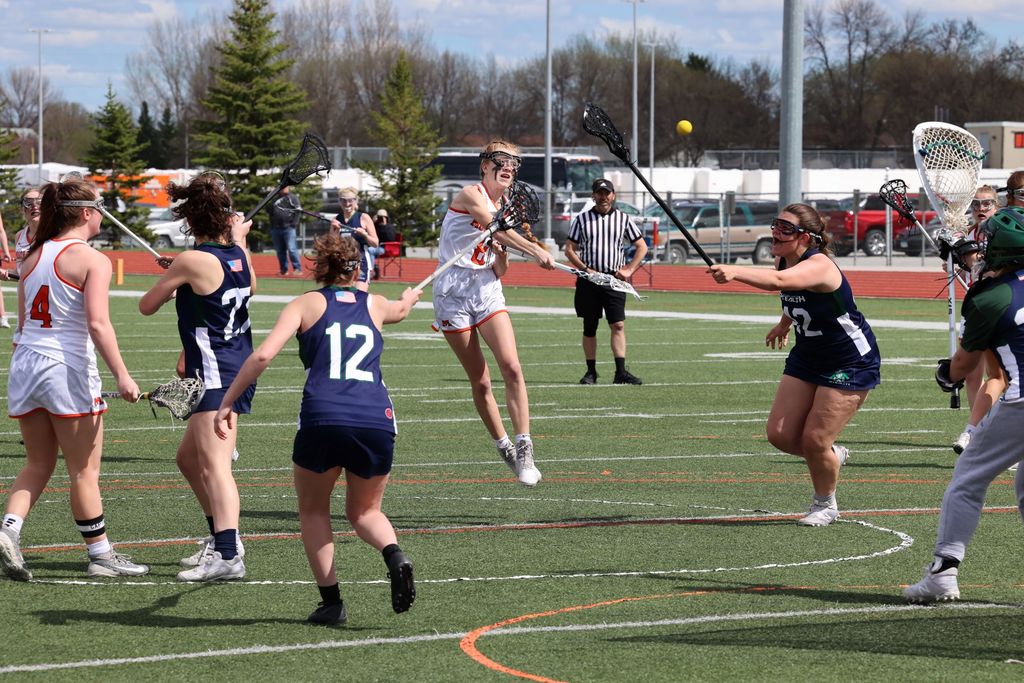 Check out this collaborative project between Horizon, Moorhead Legacy Education Foundation and Rick Westra! At the start of May, students held a ceremony to celebrate new photos in the media center. With grant funding from MLEF, Rick took photos to highlight readers at Horizon 🎉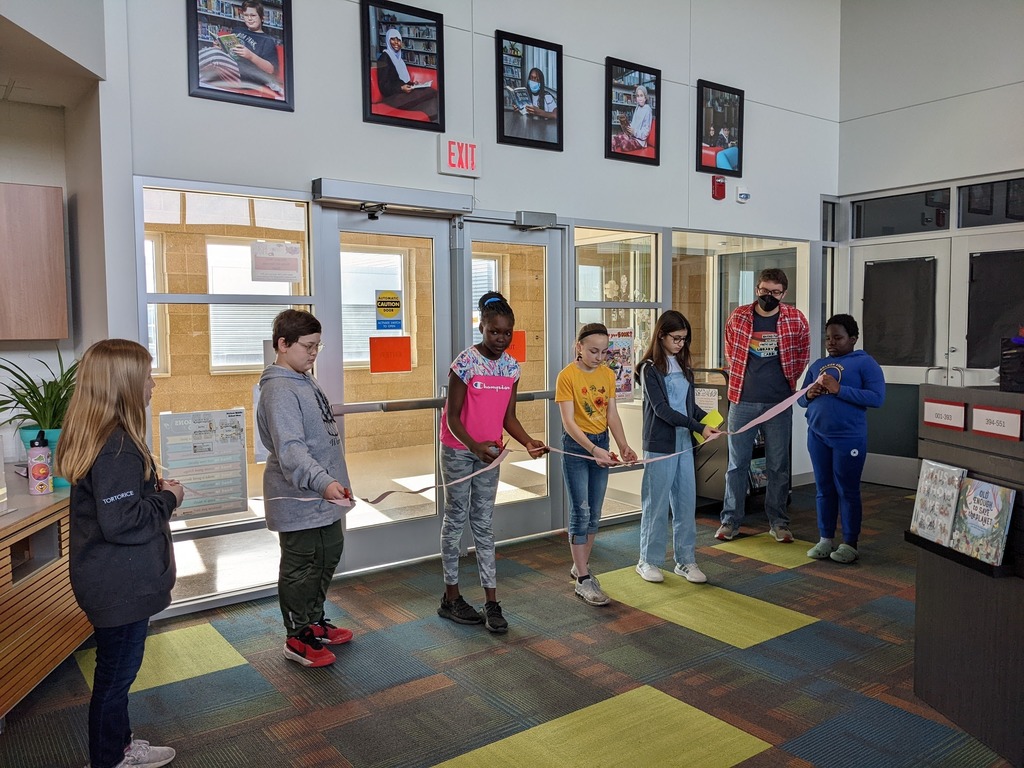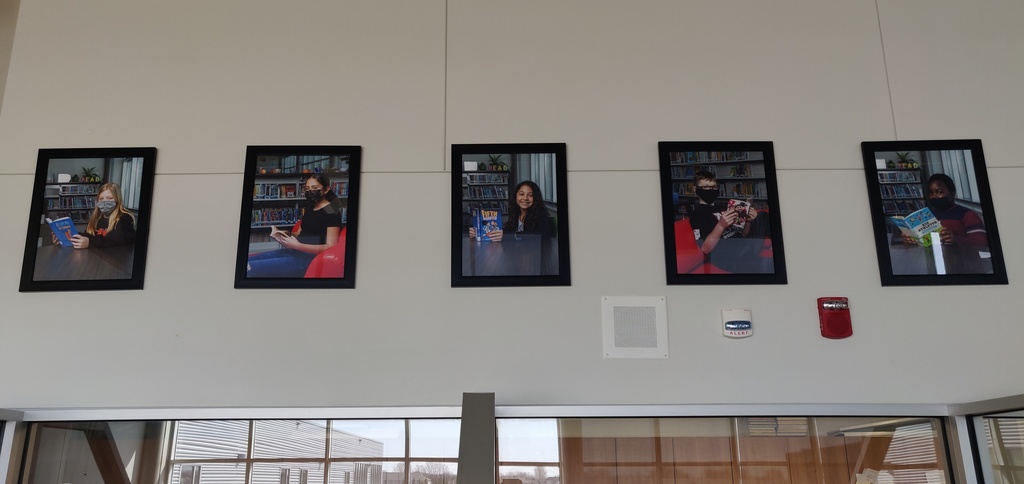 Our students partnered with the City of Moorhead Forestry Department to plant over 40 new trees! The students worked with forestry staff to dig holes, prepare the tree, plant the tree, and add mulch and water! 🌳 #SpudPride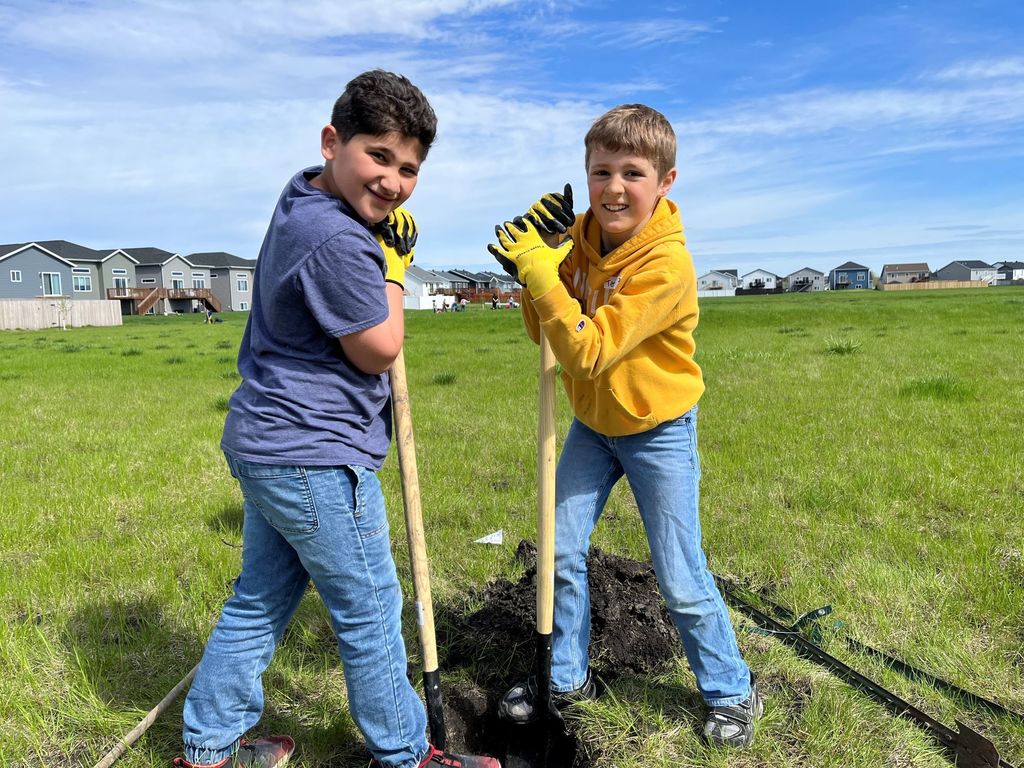 Spuds baseball beat the Barnesville Trojans 12-0 on May 13. Carter Heinsch hit a three-run homer at his first at-bat in a varsity game during the five-inning shutout against Barnesville. Starting pitcher Iggi Delgado completed his game with a shutout. He struck out four batters and had six hits.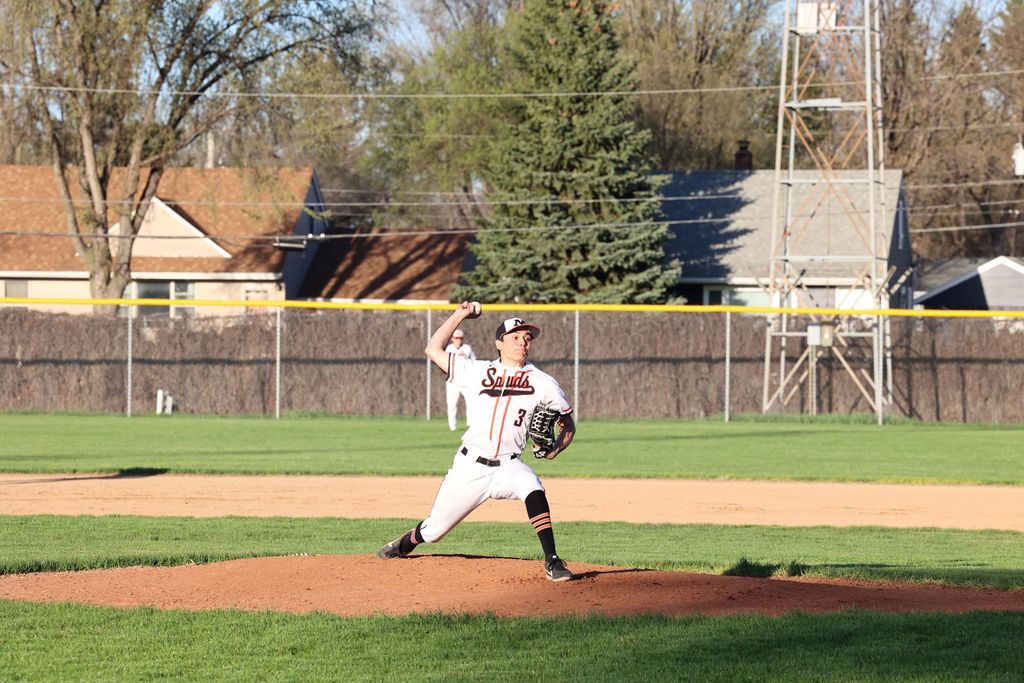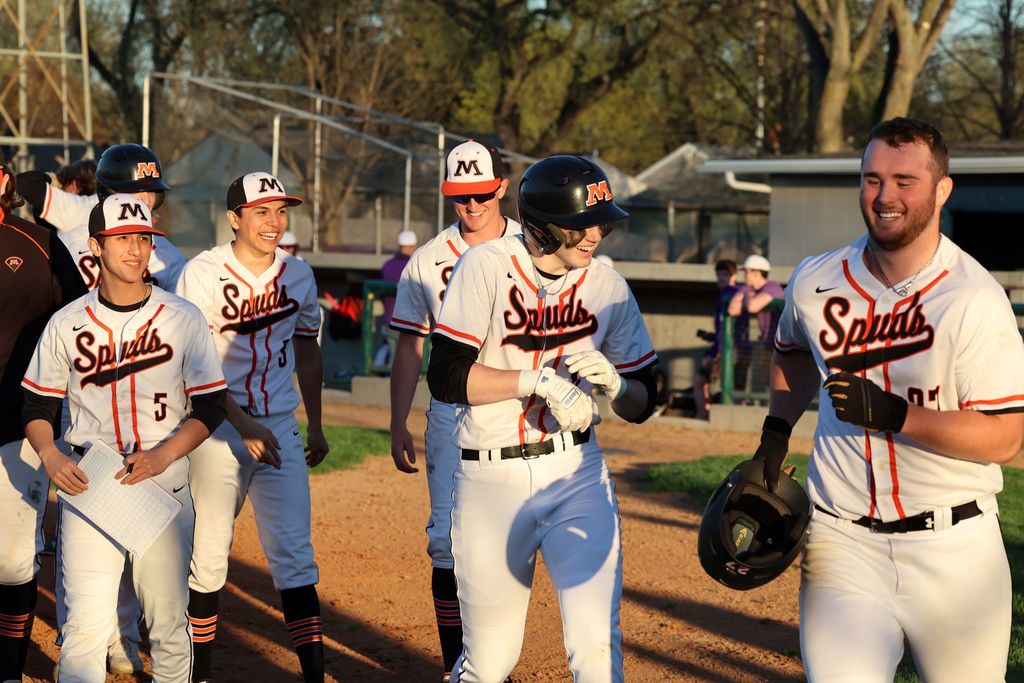 Spuds track & field brought the heat against Fargo North at the Moorhead Dual on May 13. Girls varsity won 108-47 and boys varsity won 94-61.