Maria Zanotti dribbles the ball and scores an unassisted goal in the first eight seconds of the game. Moorhead got their first win in a matchup against Fergus Falls Sept. 9. Senior captain Maria Zanotti started off scoring early and went on to score four of their eight goals in their shutout win over the Otters. Spuds played Elk River Sept. 10 and were shutout, 0-5. They played the second game on their road trip with Rogers Sept. 11 and won 6-4. Photo Credit: Renee Grover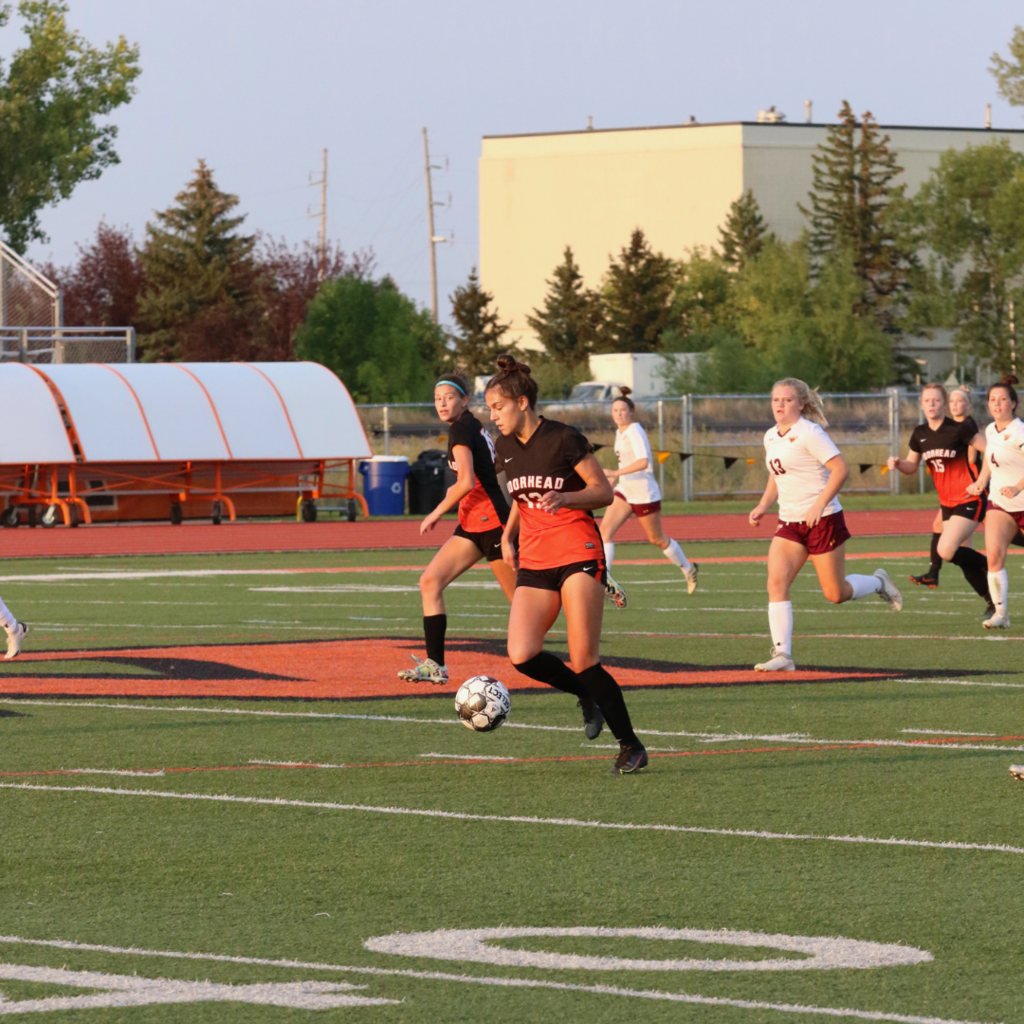 Who was the teacher that lit the way for you in school? Shout them out below 👇 #TBT

Osama Allawi receives the ball at a home game against Grand Forks Red River Sept. 7. Spuds scored a 4-0 shutout victory. The team scored a 7-0 shutout against St. Cloud Apollo on Sept. 9. On Sept. 11, in Rogers, the boys pumped out four goals in the first half on their way to a 6-4 victory over Rogers. The Spuds are 5-1-1 overall carrying a five game winning streak. Photo Credit: Bill Grover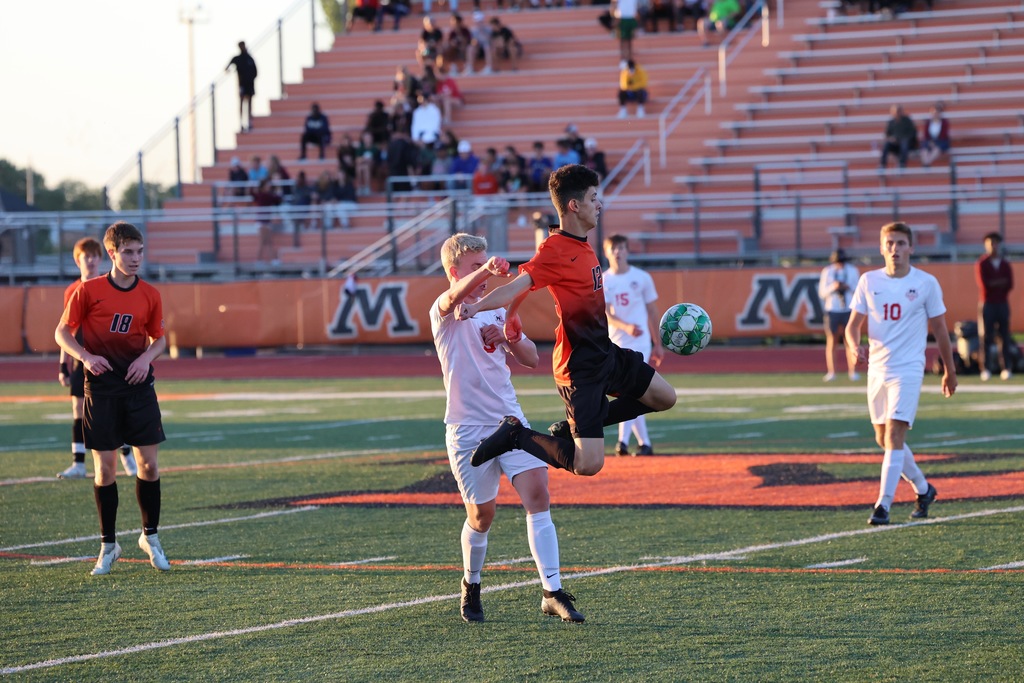 The Early Learning staff is so excited to be welcoming back this year's students! We want to give a big SPUD thank you to all our staff that have been hard at work preparing for the school year! 🧡🖤 #SpudPride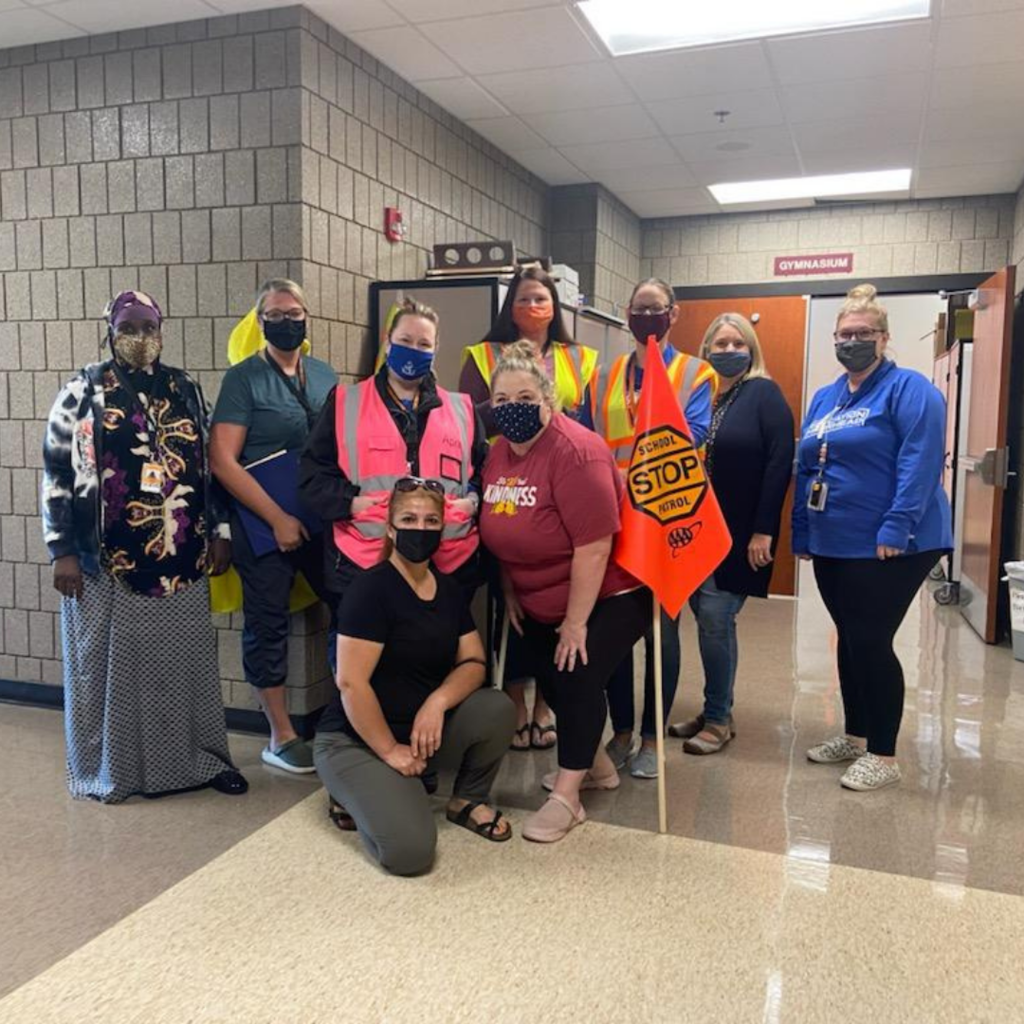 Ava Rodgers races in the girls 100 yard backstroke and wins with a time of 1:01.64 Sept. 7 against WF Sheyenne. Moorhead girls swim and dive team pulled a pair of wins in two duals held in Moorhead Sept. 7 and 9 and finished first at the Bemidji Invitational Sept. 11. Photo Credit: Renee Grover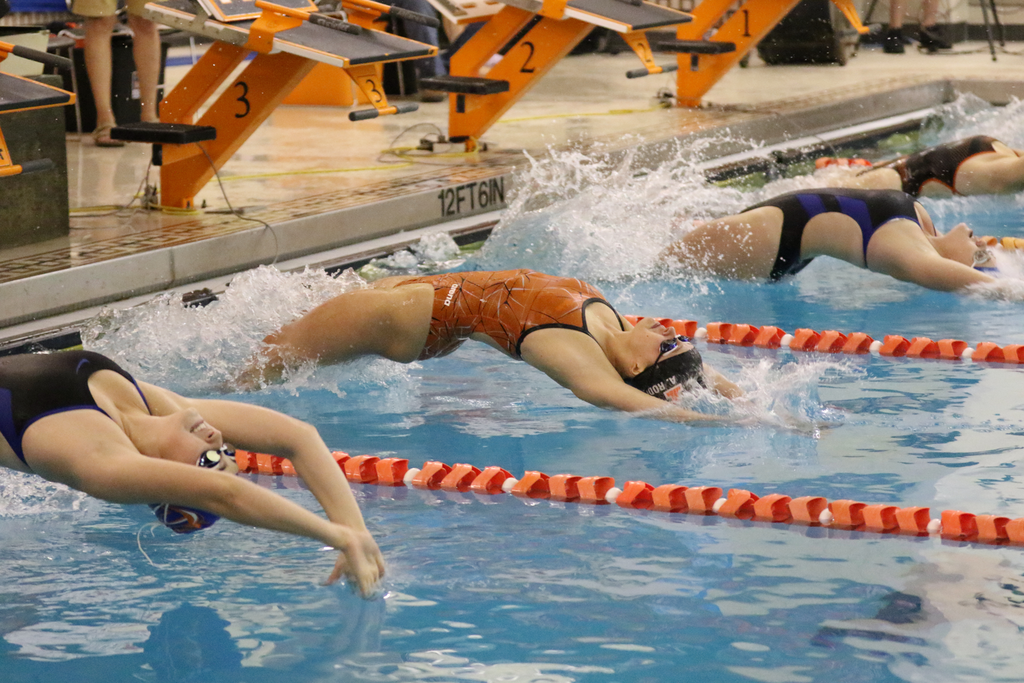 Check out who was recognized at last night's board meeting! 🎉 We couldn't be more proud of the Spuds Adapted Athletics Bowling Team who had record participation at the State Tournament in May. They celebrated last night with their Spuddy Cheer: Go Spuds! #SpudPride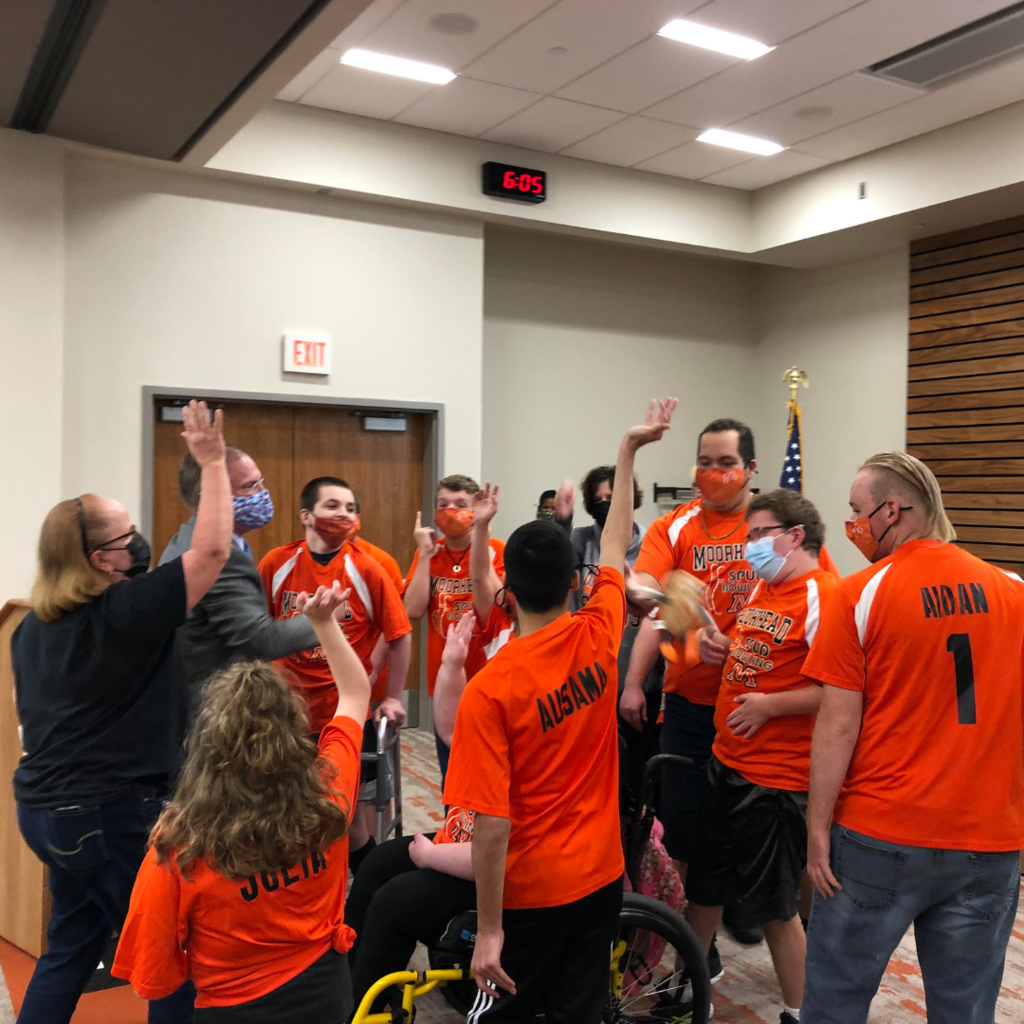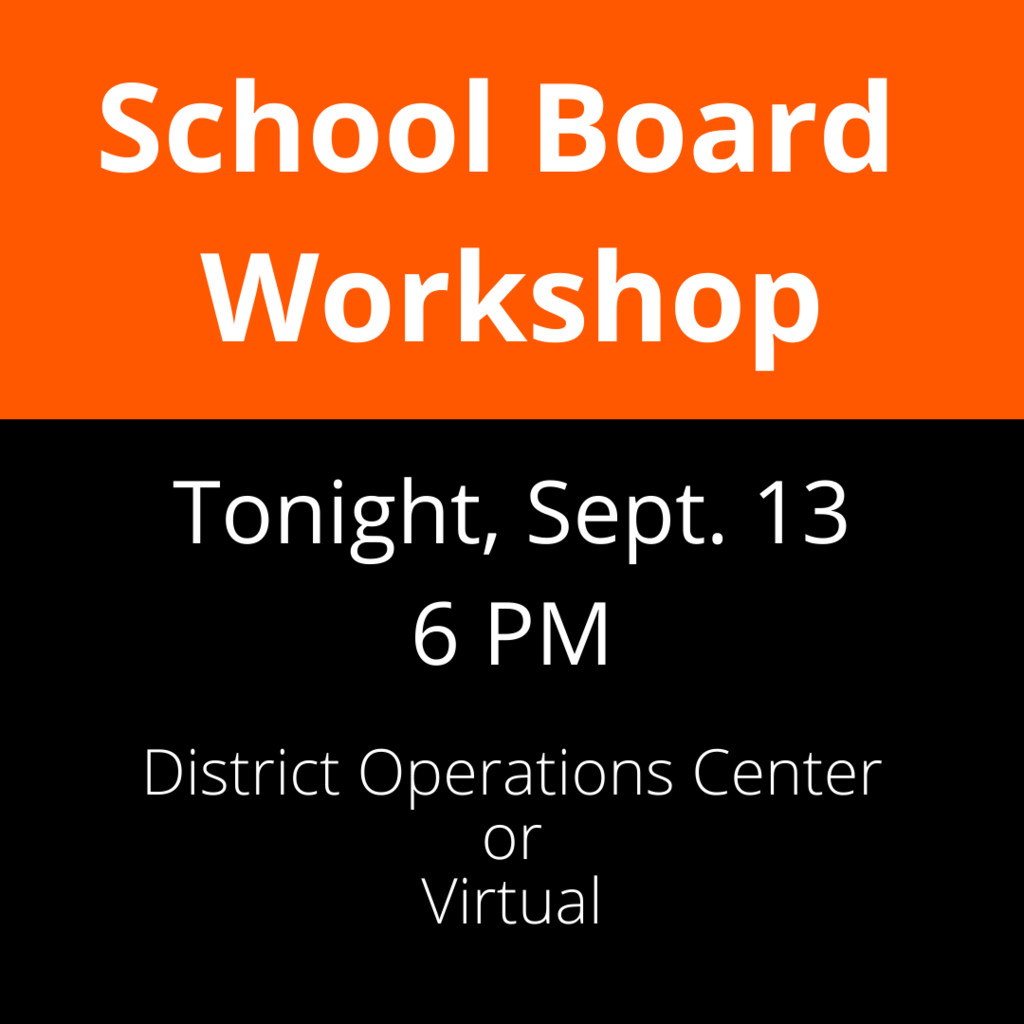 Meet Administrative Assistant Lynnee Shannon, who says the best part of the job is: "The team I work with!" 🎵Favorite school subjects were band and choir 🎳Enjoys walking, riding bike and bowling 🍦Favorite treat is a DQ Butterfinger Blizzard #MeetOurTeam #SpudPride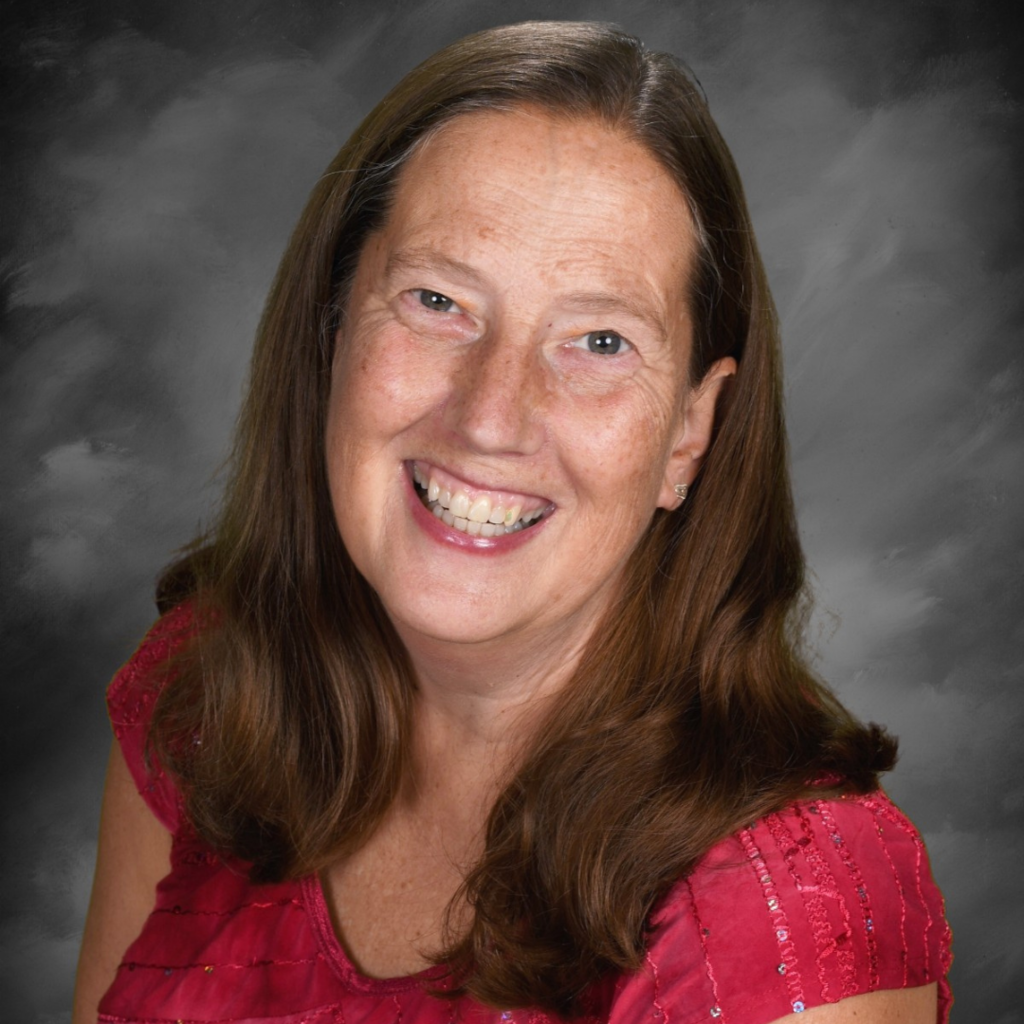 🔶REMINDER🔶 Moorhead Area Public Schools K-12 students and buses will start 2 hours late Wednesday, Sept. 15. Preschool and online students will continue with their regular schedule.

In 1977, the SPUD student newspaper had more than 40 students on staff. That year they attended the Northern Interscholastic Press Association conference in the spring and were awarded the most improved school newspaper, best editorial content, and Journalists-In-Action award. The SPUD staff won a total of 17 awards that year. #SpudPride #TBT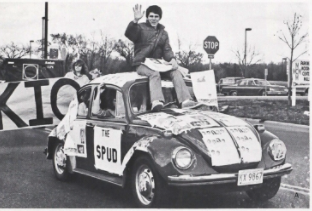 Guess what's coming back this year ... Moorhead High School's homecoming parade! 🎉 Do you want to take part in the parade? It's free to participate, sign up here >>
https://forms.gle/vbYKNmVLcEi4NjEC8
The parade starts on Friday, Oct. 8 at 4 p.m. More details to come!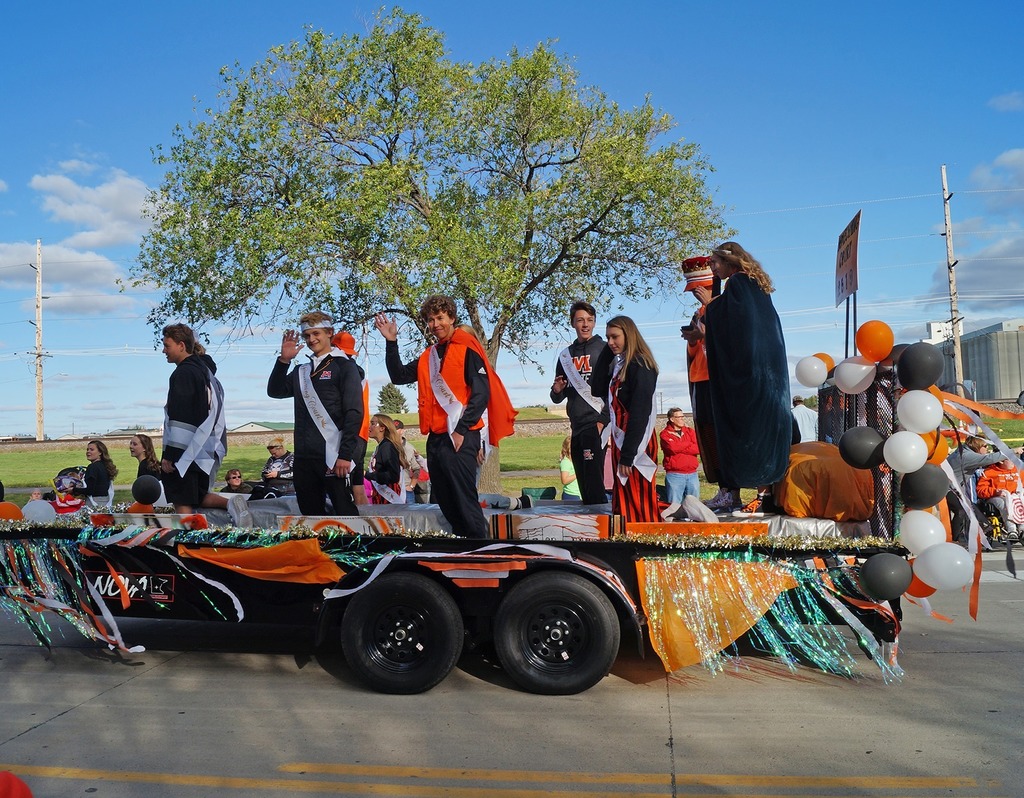 Meet Robert Asp Elementary Teacher Brittany Escobedo, who says, "One of my favorite memories will always be the 'reverse parade' that we had to close out the 2019-2020 school year at Robert Asp. It was an amazing way to end an emotional school year." 🍨 Favorite treat is coffee ice cream 📙 Favorite children's book is The Gruffalo by Julia Donaldson #MeetOurTeam #SpudPride

🔶REMINDER🔶 There will be no school for Moorhead students on Monday, Sept. 6. Classes will resume on Tuesday, Sept. 7.

Who is this 2003 Spud with CRAZY dance skills and do they still dance?! #TBT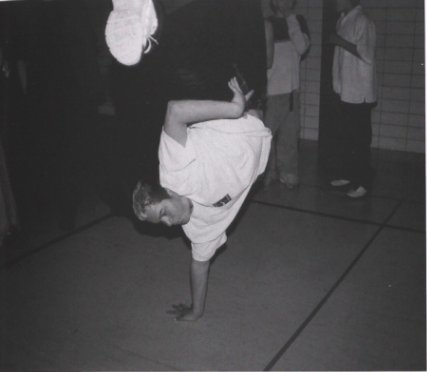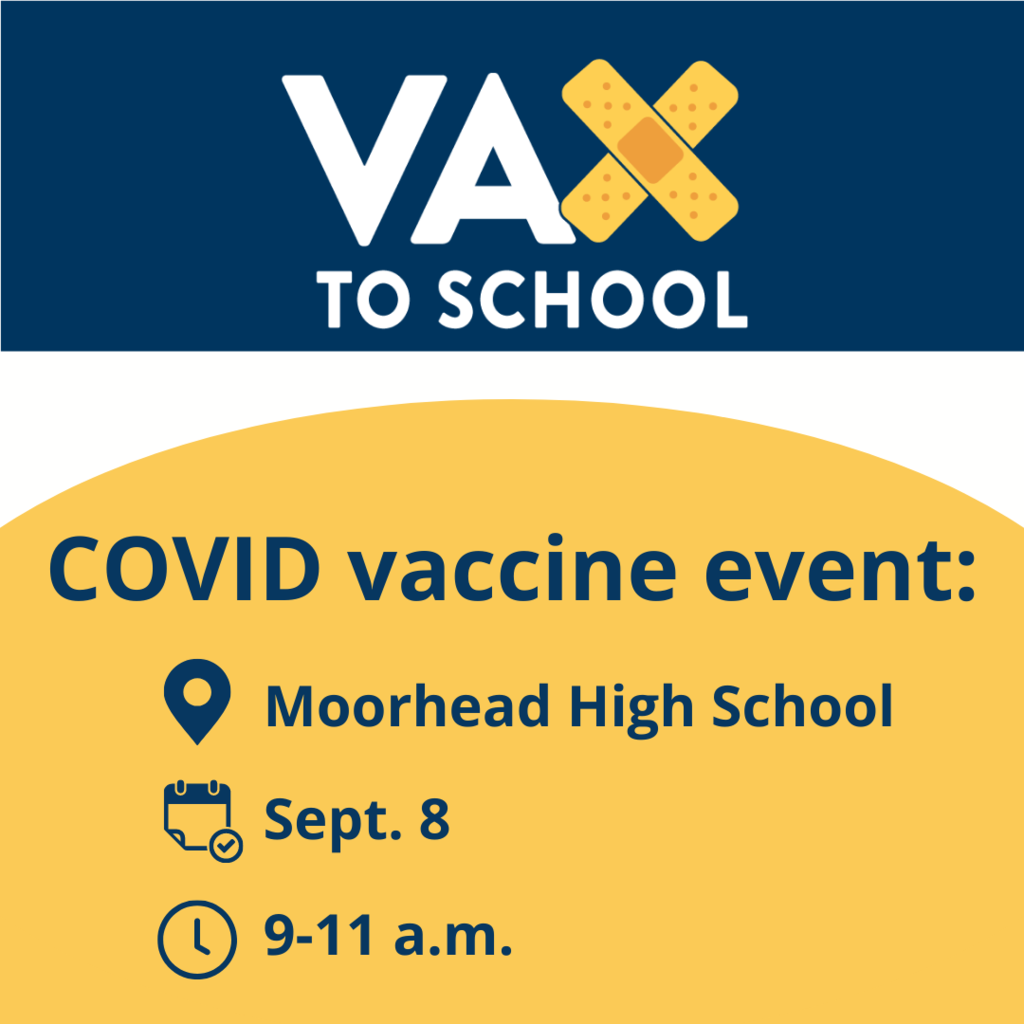 Spud sports are back! Girls soccer had their season home opener on Aug. 27 against Stillwater, with a final score of 0-9. They played a home game on Aug. 28 against Osseo where they found some more stiff competition with the Orioles, losing 1-4. Seven seniors returned from last year. Pictured is junior Grace Bernstrom. Photo Credit: Bill Grover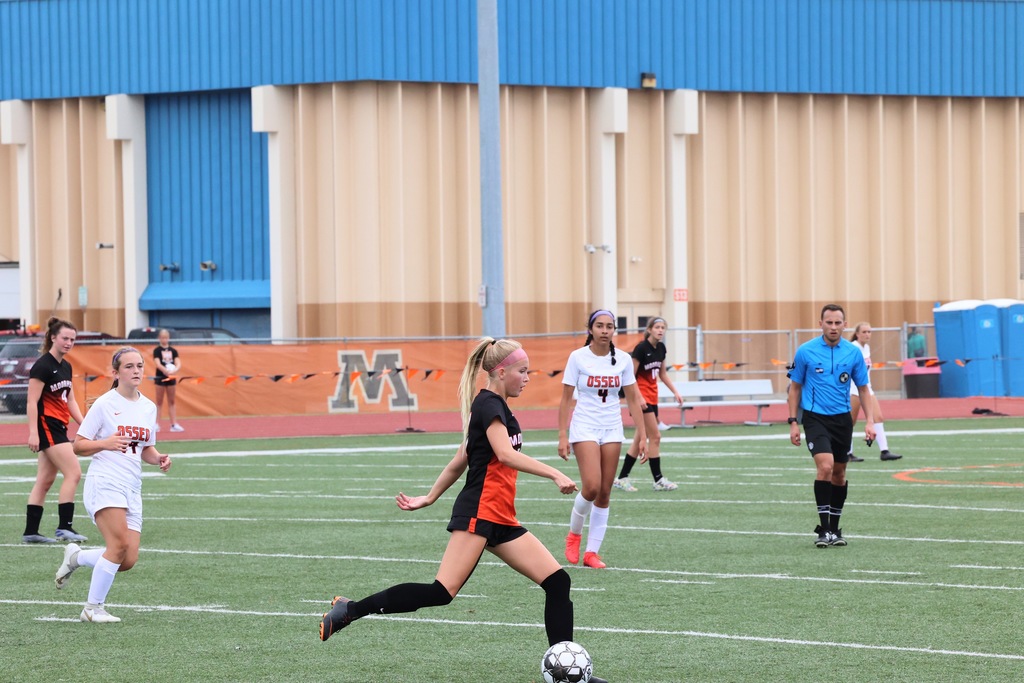 Check out all of those school supplies! Thank you to our Indian Education team for hosting a back to school supply distribution event on Aug. 27. We would also like to extended a big SPUD welcome to Lacey Julsrud and Mikhail Wicker who are new to the Indian Education team. 🙌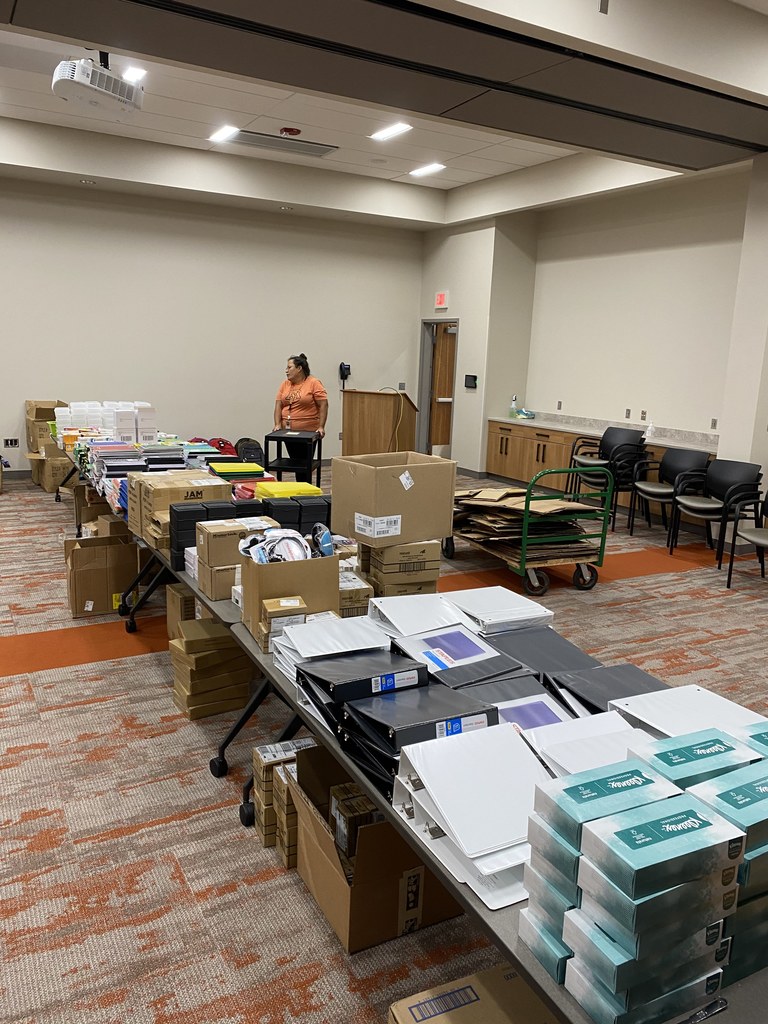 Important Reminder: If anyone in your house is experiencing symptoms, all unvaccinated students need to stay home (even if not symptomatic) until the person with symptoms has a negative test result.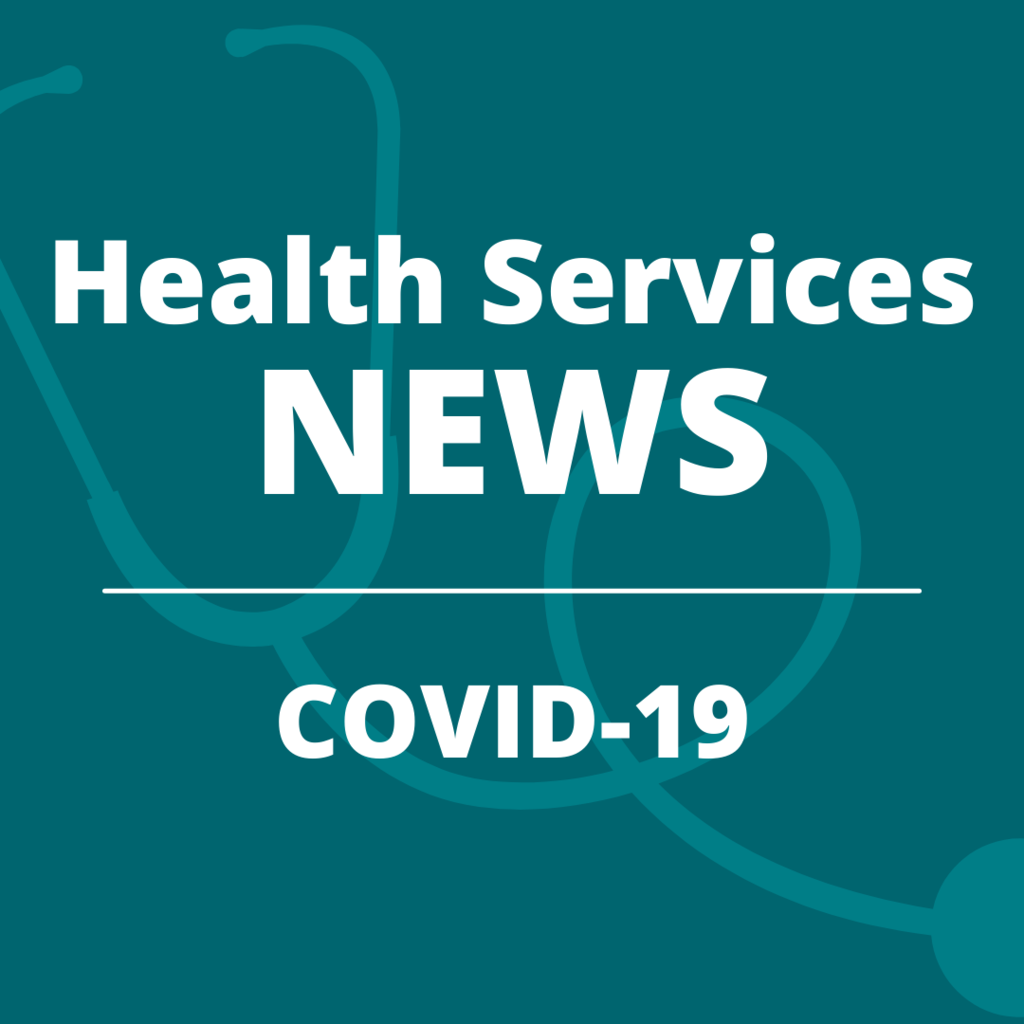 Most families in the U.S. are automatically getting advance payments of the #ChildTaxCredit every month. To learn more and see if you qualify, check #IRS at:
www.irs.gov/childtaxcredit2021
#BackToSchool

REMINDER: Universal indoor masking is required for all staff, students and visitors in PreK-12 schools starting Aug. 30.