Do you have summer reading goals? Visit the Moorhead Public Library popup Book truck from June-August! Below is the weekly schedule for stops. Mondays: 12-1 p.m. - VISTA Tuesdays: 10:30-11:30 a.m. Queens Park Wednesdays: 10:30-11:30 a.m. Arrowhead Park Thursdays: 10:30-11:30 a.m. Allyson Park Keep an eye out for the full schedule at
www.larl.org/booktruck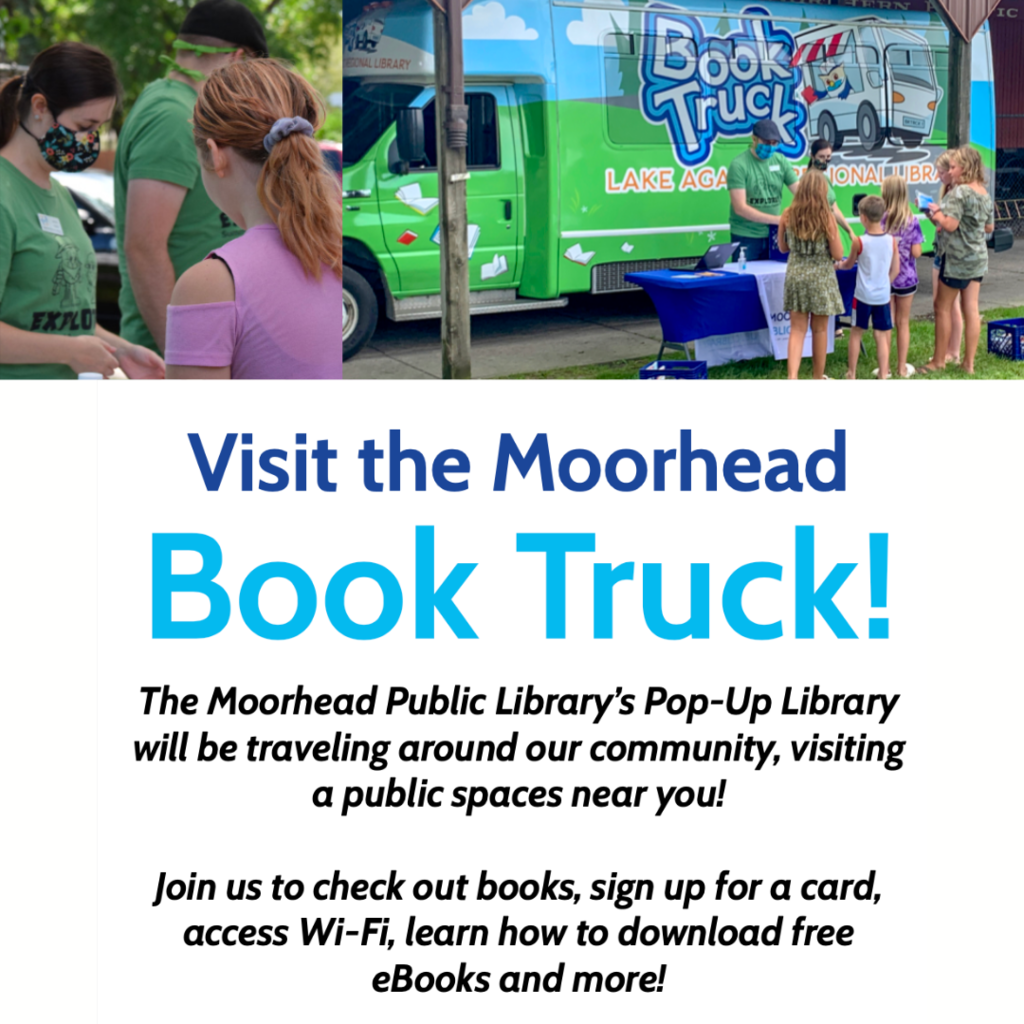 Meet our team! This week we would like to recognize substitute teacher Jon Ahrndt. Here are some fun facts about Jon! 🔸 Favorite treat: Dark chocolate. 🔸 Favorite hobbies: Hunting and fishing. 🔸 Favorite children's book: The Sign of the Beaver by Elizabeth George Speare. Thanks for everything that you do! #MeetOurTeam #SpudPride

Check out this staff + student collaboration! Horizon Middle School East Paraprofessional, Rose Vargas, wrote beautiful poems about kindness which were illustrated by talented student, Rudlyne Kermee.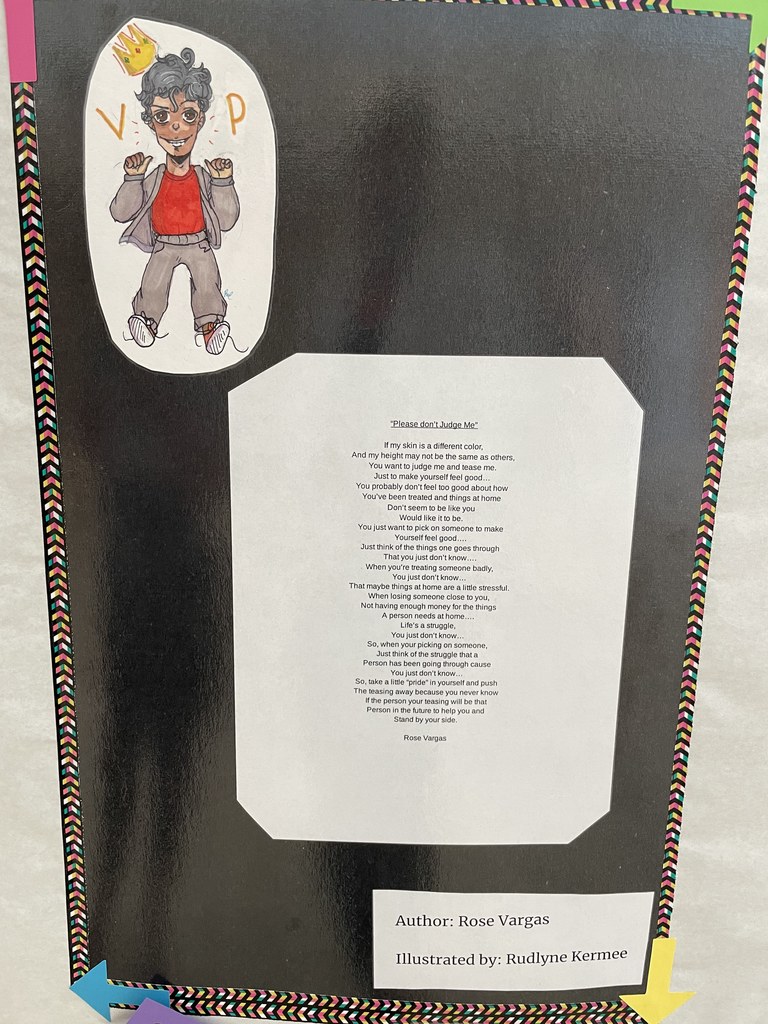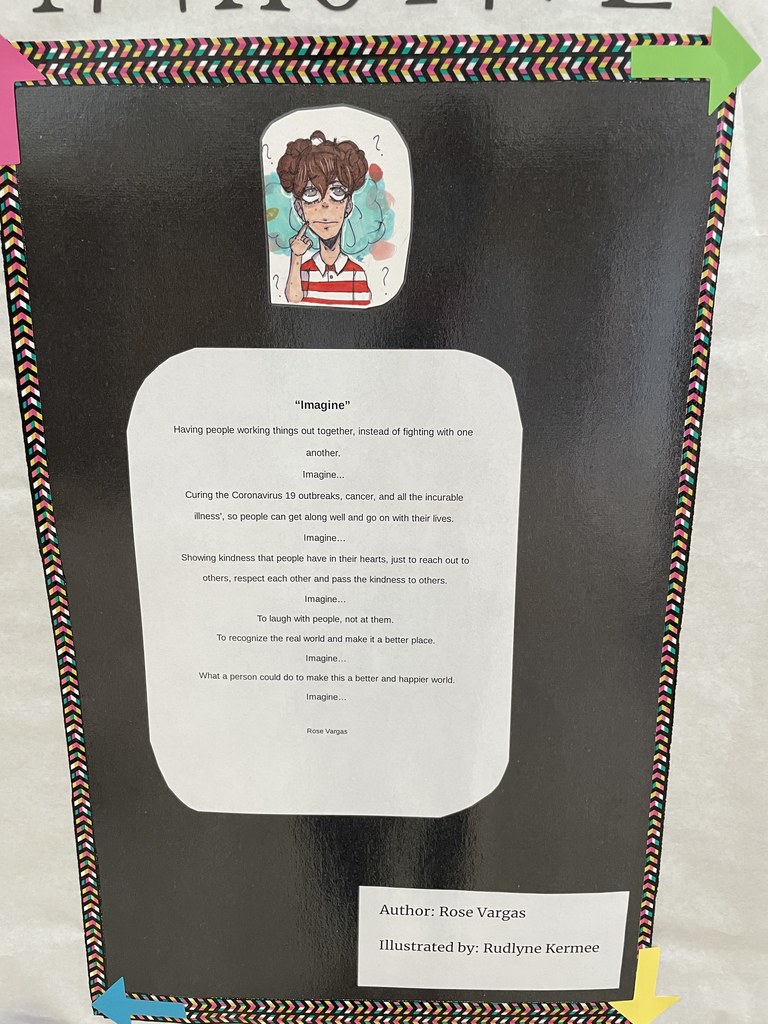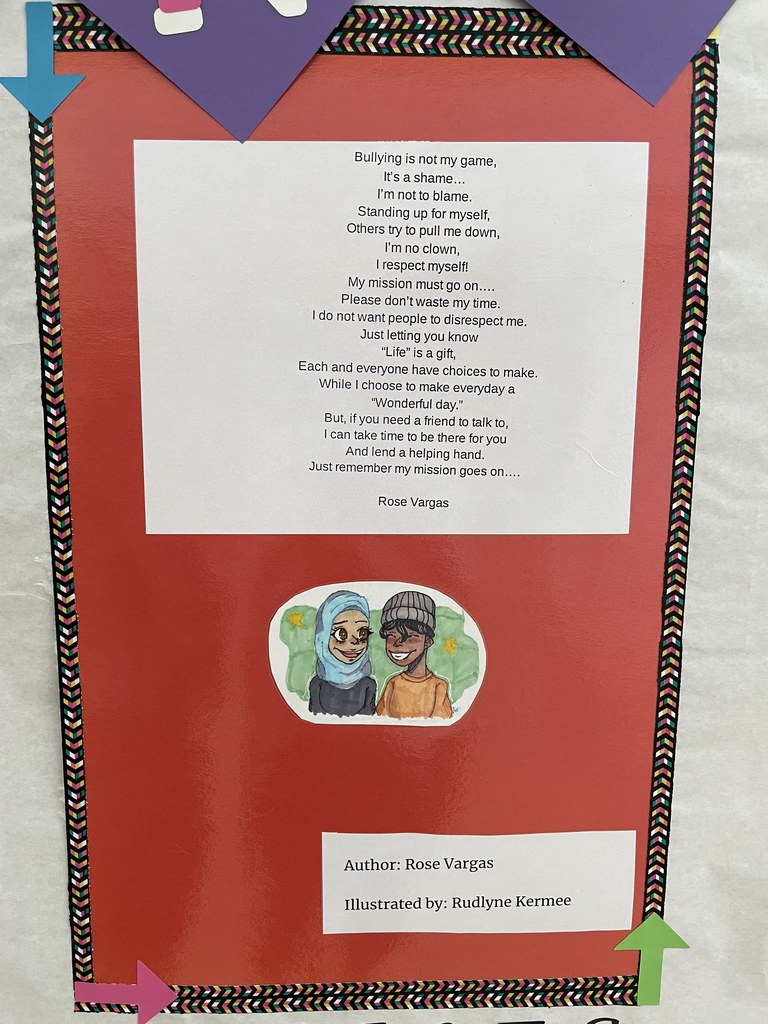 This #TBT has got us laughing! 😆 Recognize anyone from these 1978 candid staff photos?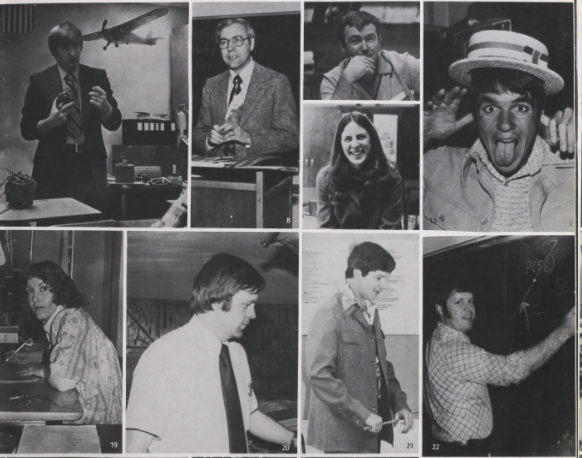 👏Congrats👏 to the boys lacrosse team for winning the section championship against the Buffalo Bison. It's only their third year in existence and second season of play! #GoSpuds Picture from the first section tournament game on June 3 against the Becker Bulldogs. 📸: Bill Grover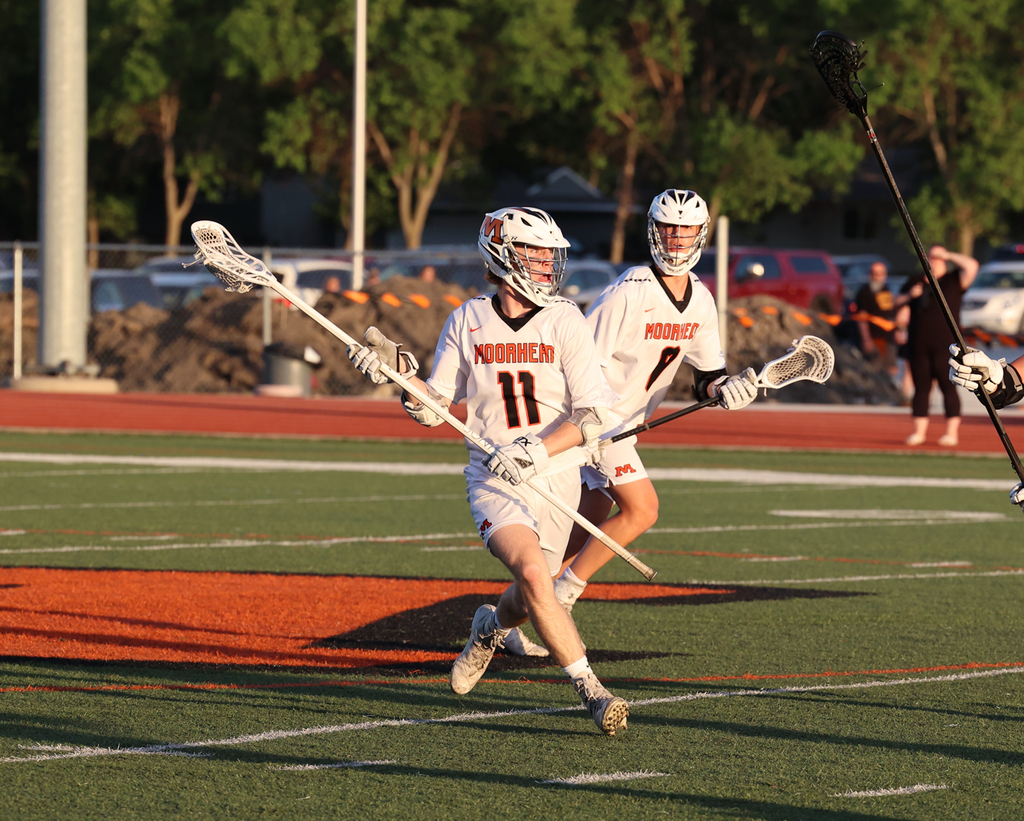 Teacher Stephenie Herbranson has retired after 19 years at Moorhead Area Public Schools. 🧡🖤 After being a part of Moorhead Schools since 2001, she says, "I will miss the wonderful relationships with my students, and the incredibly talented colleagues I was so fortunate to work with and learn from every day." In her retirement, Stephenie is looking forward to traveling and spending lots of time at the lake with family and friends.

Students at West Central Academy tried their hand at welding last week! Lynnes Welding stopped by to visit with students about career choices. Check out some pics!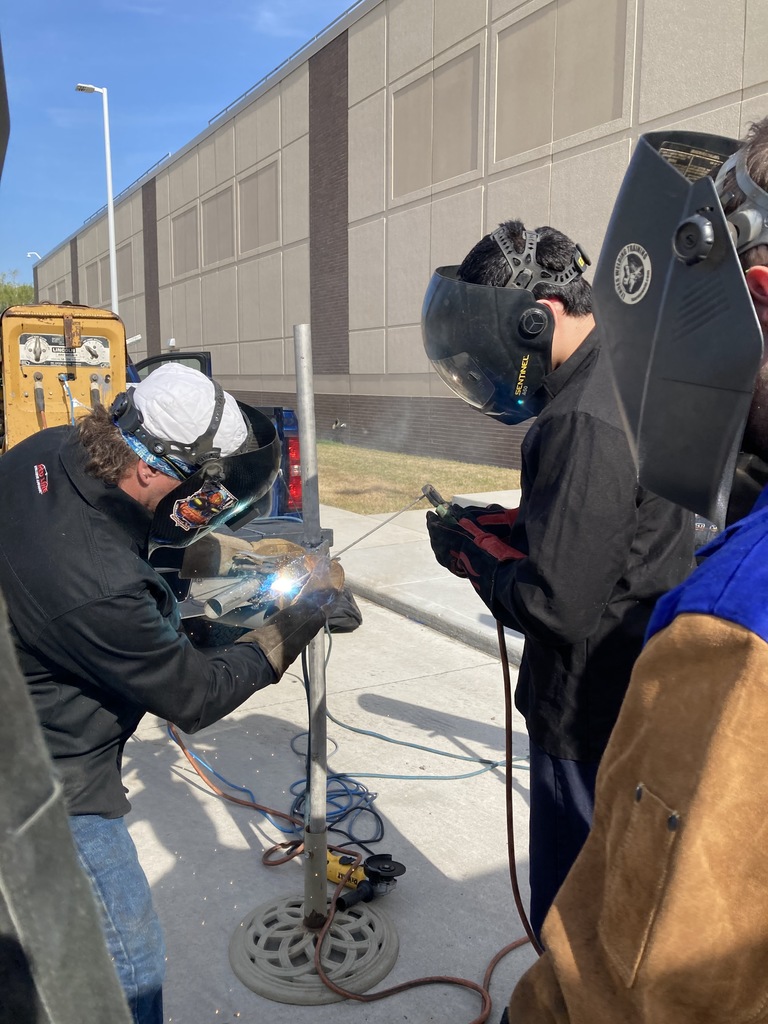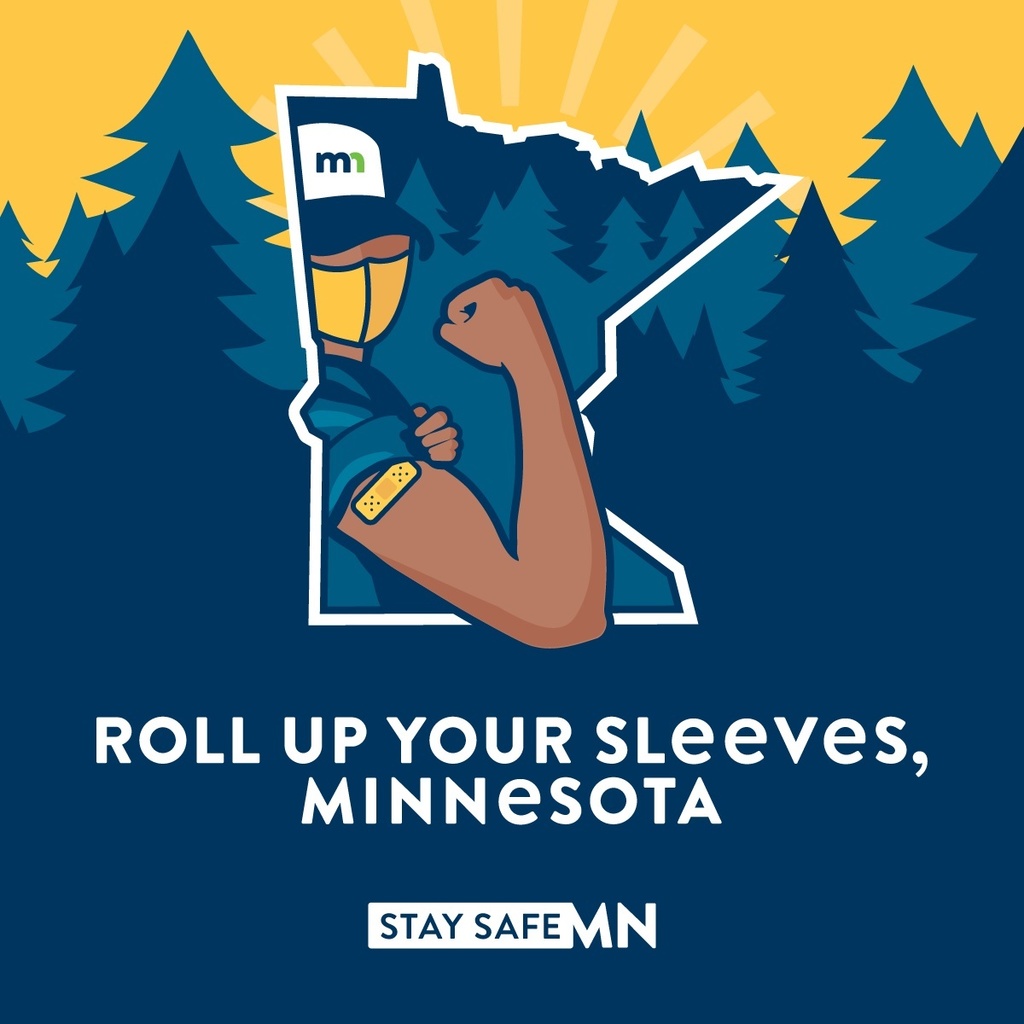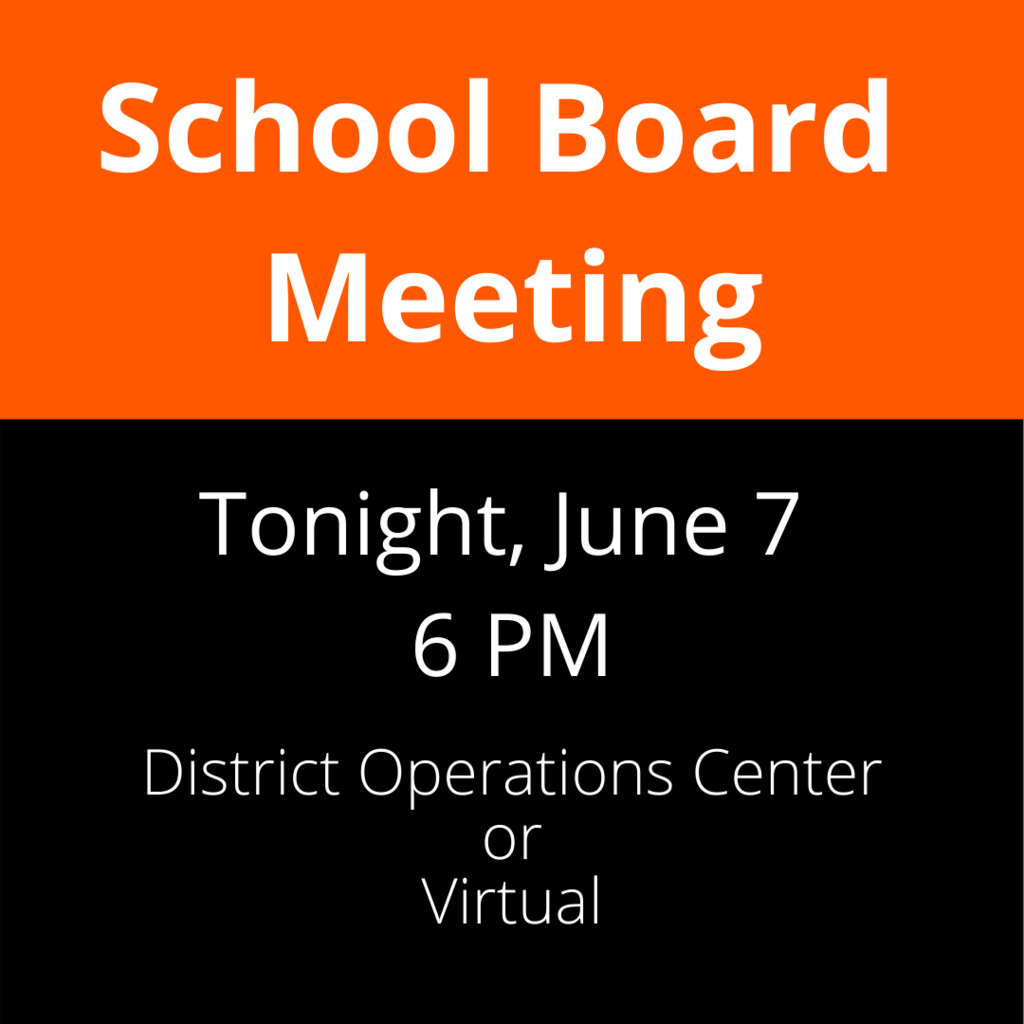 WOW, it's finally graduation day. We are overflowing with #SpudPride for the class of 2021! "In a difficult year that has not been how any of you planned on ending your high school career, I'd like to thank you for the grace and dignity which you have shown through numerous setbacks," says Moorhead High School Principal, Dave Lawrence. Congrats, Spuds, you did it. 🧡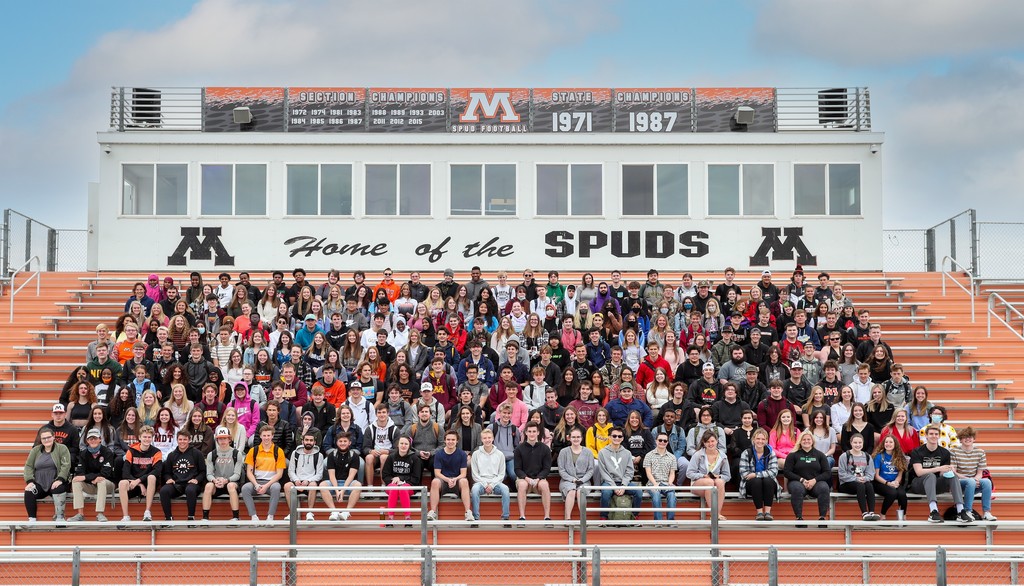 Meet our team! This week we would like to recognize teacher Sarah Fiala. Here are some fun facts about Sarah! 🔸 Dream superpower: To freeze time. 🔸 Favorite hobbies: Reading, baking and spending time with her kids. 🔸 Favorite part of the job: Getting to see students succeed when they thought they couldn't, and how excited they are about it. Thanks for everything that you do! #MeetOurTeam #SpudPride

To our parents, students, staff: you did it! Today is the last day of school and you are almost done. While the 2020-21 school year brought many challenges, it also allowed our staff to practice flexibility, creativity and teamwork. Our students stepped up and demonstrated impressive collaboration, communication and compassion. The community supported us all with grace, patience and responsibility as we together worked to focus on student success for each of our 6,500 students. You will go down in history, as teachers, staff, students and families that continued and excelled during a global pandemic. Thank you to all Spuds and our community! The work and dedication you have shown during this time, can't be put into words. 🧡 #SpudPride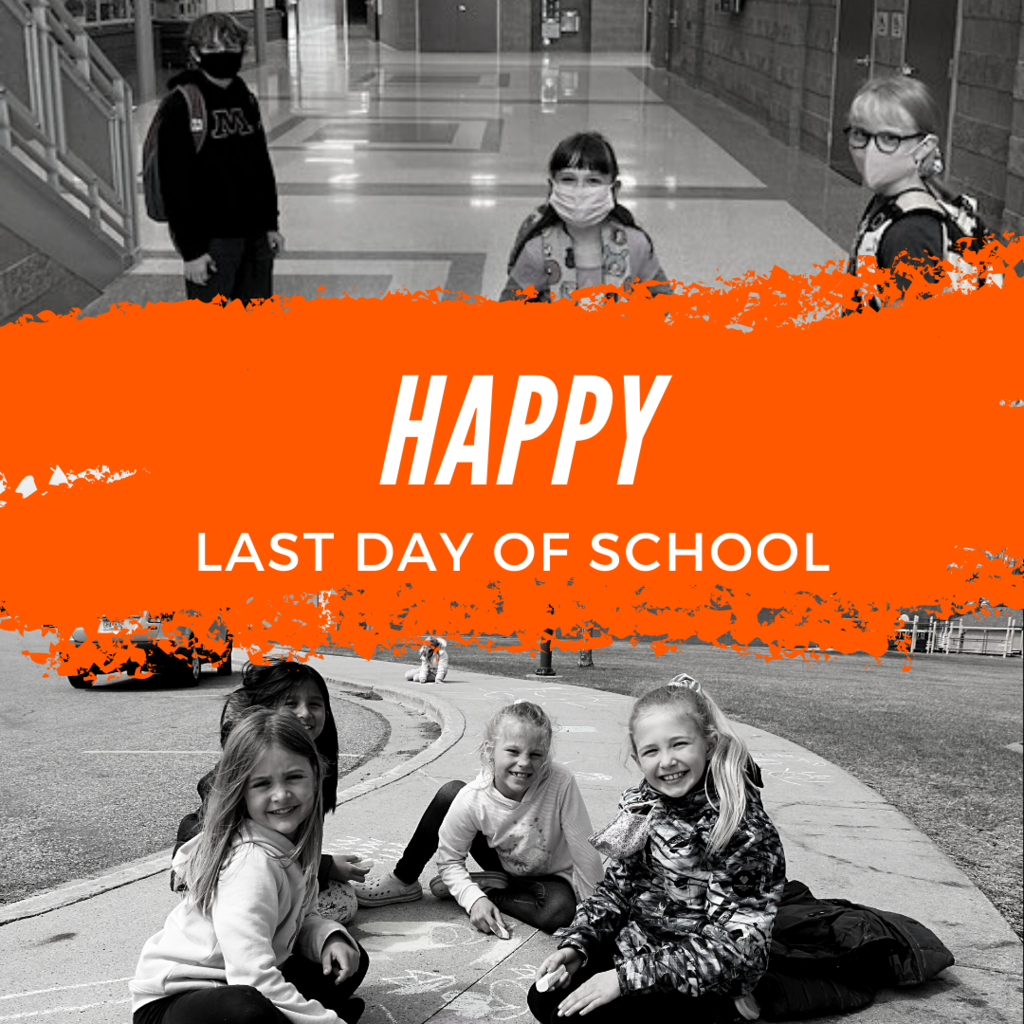 Today's #TBT features some pics from the class of 1990. Check out their inspirational class motto: "I will not follow where the path may lead, but I will go where there is no path, and I will leave a trail."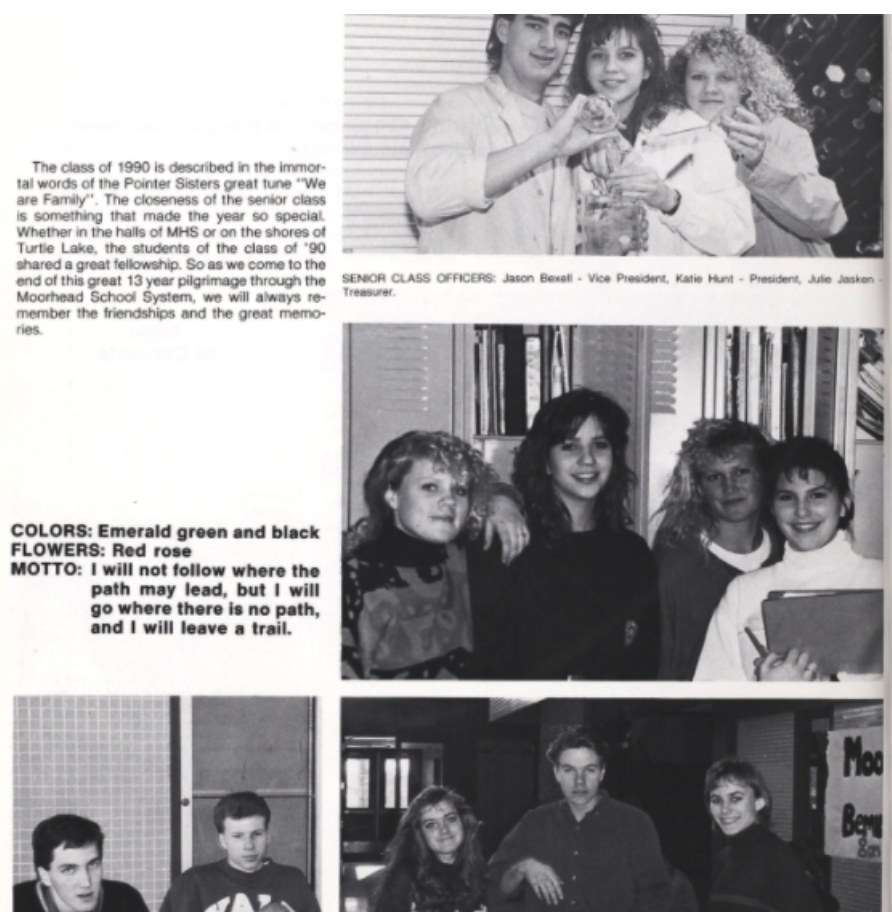 Paraprofessional Diane Zitzow has retired after 28 years at MAPS. 🧡🖤 Diane says, "I met a lot of wonderful teachers and paraprofessionals on my journey. We worked hard as a team to figure out what worked the best for our children so they could learn and grow."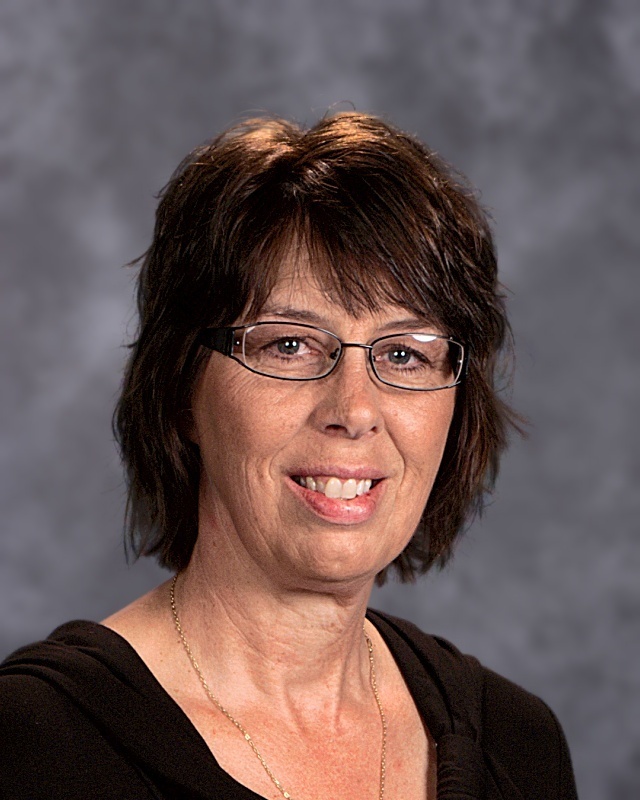 Art Teacher, Ivy, and Math Coach, Andrea, teamed up to teach math with fun sidewalk art! The third grade Ellen Hopkins students drew chalk math problems and jokes on the sidewalk. Other classrooms walked through to solve math problems and laugh at the jokes. Check out their art!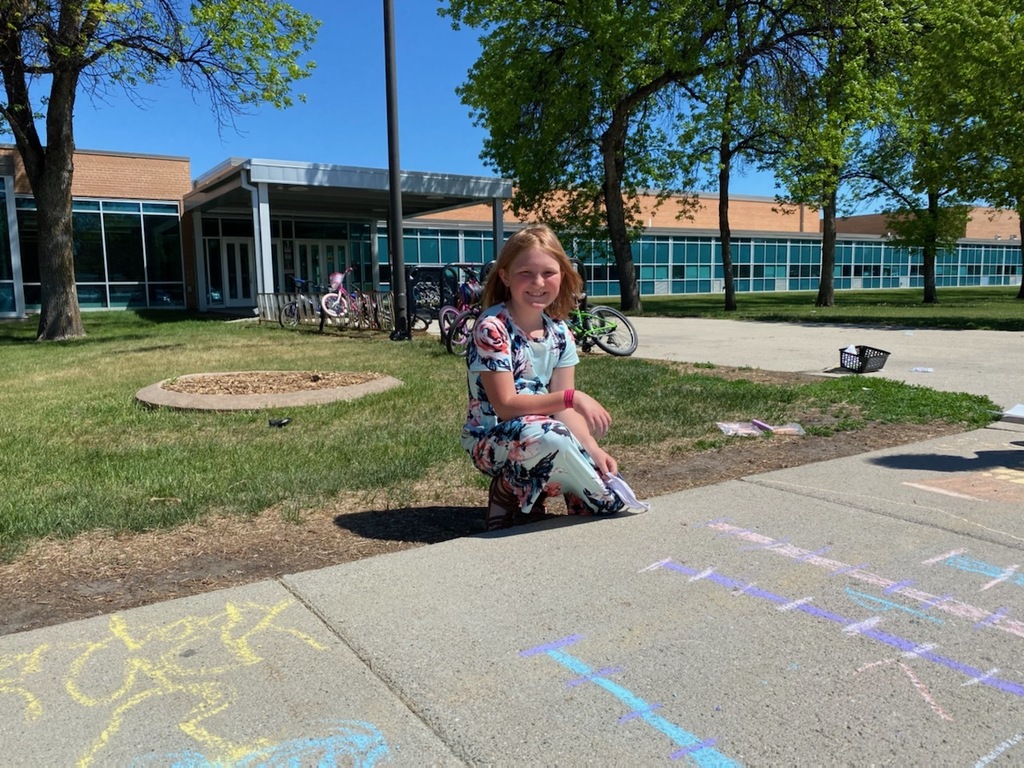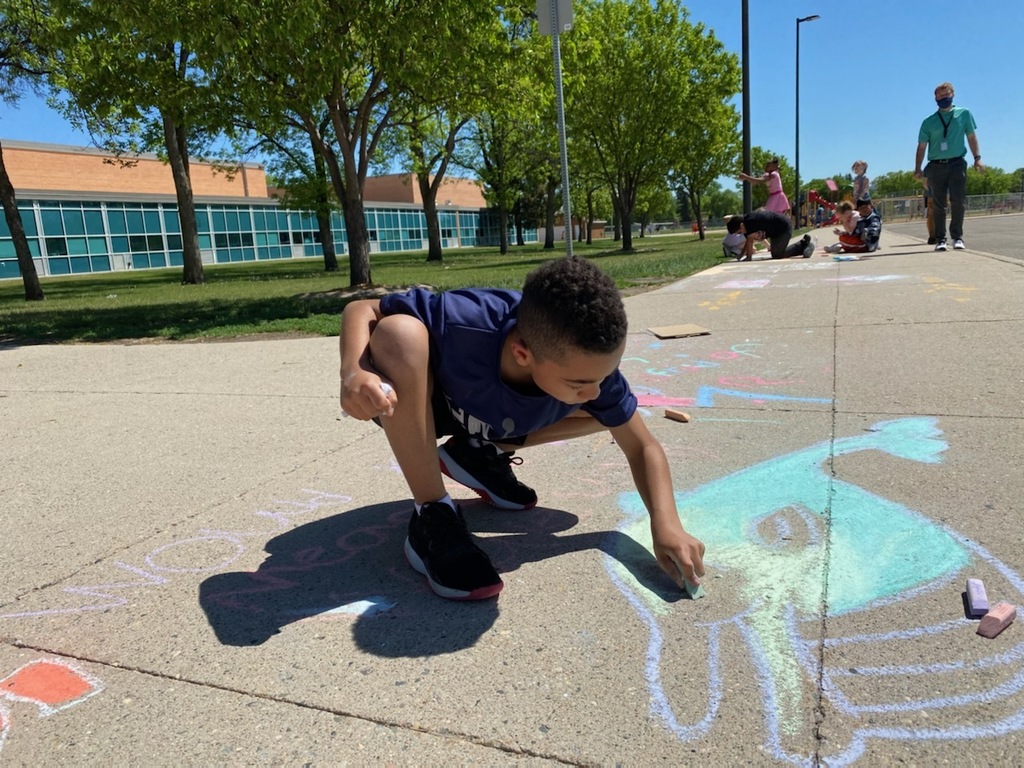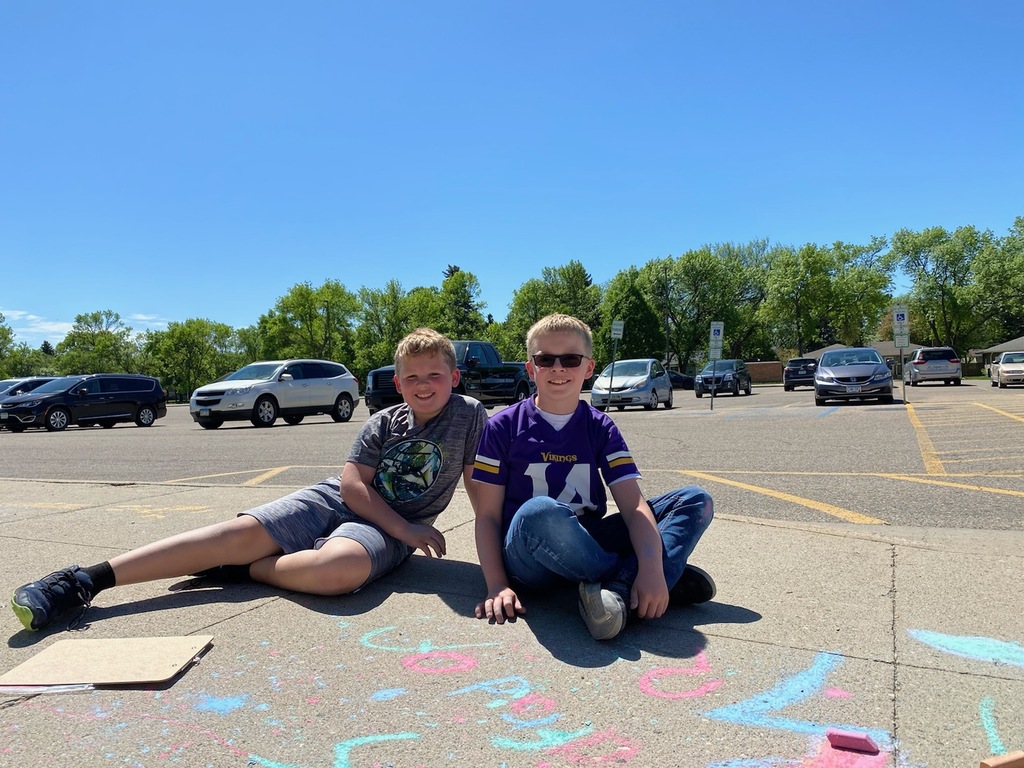 Paraprofessional Gail Ferguson has retired after 27 years at MAPS. 🧡🖤 She enjoyed going into many rooms and interacting with her students and their peers. Her favorite moment from her time was the beautiful portrait she received from a second grade Spud (check it out!) 🖍️🎨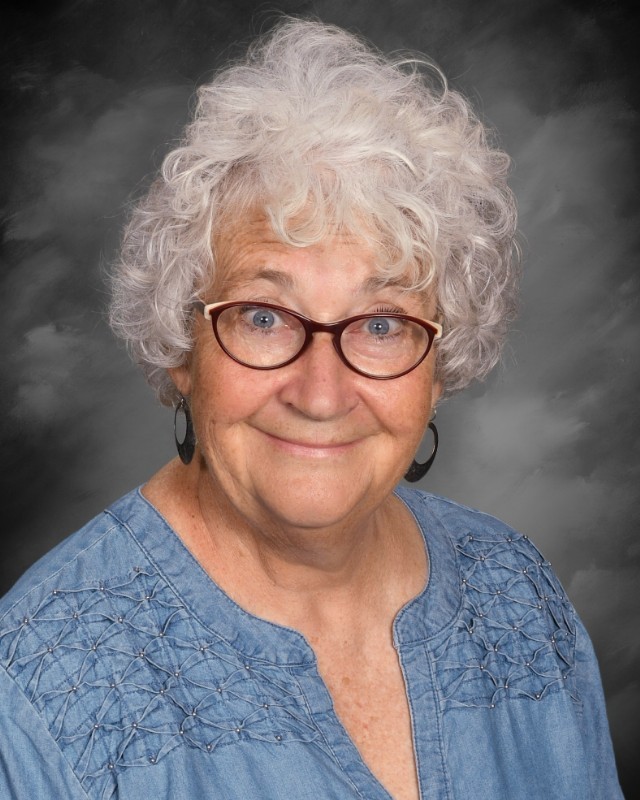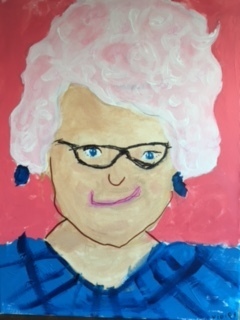 Meet our team! This week we would like to recognize food service worker Sarah Score. Here are some fun facts about Sarah! 🔸 Favorite treat: Waffle cone from Tastee Freeze 🔸 Secret talent: Figure skating 🔸 Favorite school subject: Physical Education Thanks for everything that you do! #MeetOurTeam #SpudPride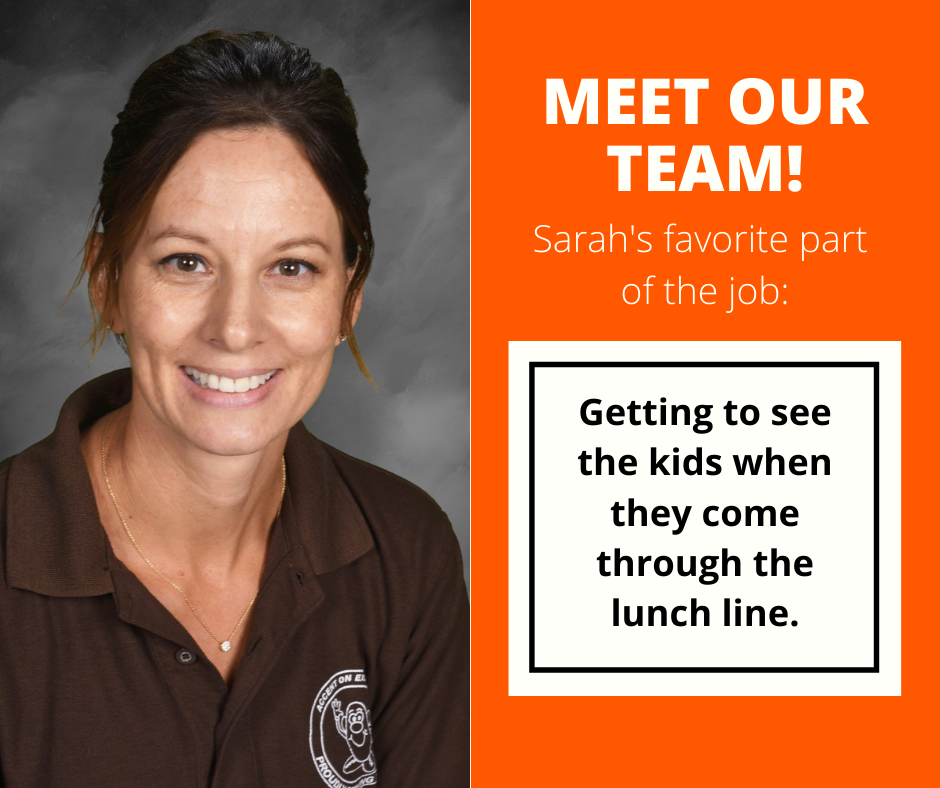 🔶REMINDER🔶 There will be no school for Moorhead students on Monday, May 31. Classes will resume on Tuesday, June 1.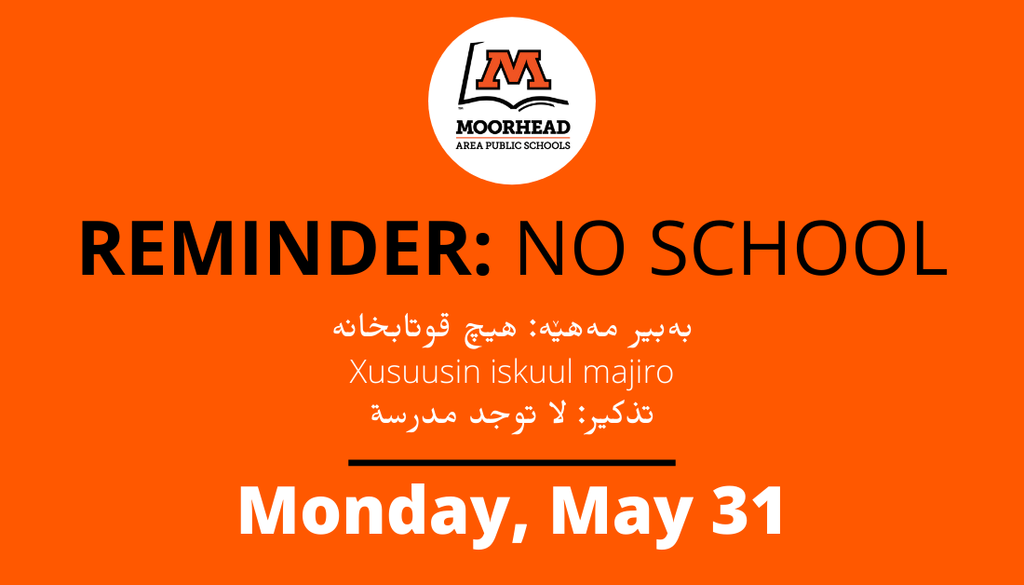 Can you believe there is only ONE week until summer? It's got us cheesin' like these 2004 Spuds! 😁 #TBT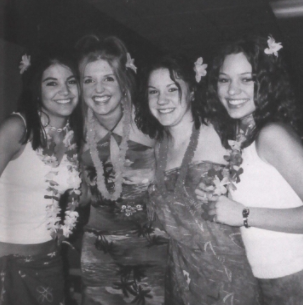 Paraprofessional Beth Olson has retired after 24 years at Moorhead Area Public Schools. 🧡🖤 Beth will continue to be a substitute, so she is excited to continue to work with the friendly and professional staff at S.G. Reinertsen Elementary.