Listen to the virtual School Board meeting tonight at 6 p.m. A recording will be posted following the meeting. Under Minnesota Statutes 13D.021 due to the COVID-19 pandemic, the school board has determined to limit public attendance at School Board meetings to 10 people, as set forth by the CDC and MDH until further notice. >>Live Stream:
https://www.youtube.com/watch?v=g6bIMEmt2j4

Spud Spotlight shines on Margaret Waslaski. Mrs. Meyer-Larsons says the way Maggie reaches out to her classmates with bravery and compassion, even through the screen is so impressive. She made showing up for my first block class during the difficult months of Semester 1 far more rewarding with her kind disposition, her willingness to talk about literature and language, and the warmth she displays. She is new to our school, yet she teaches and embodies those qualities that make us all proud to be a Spud. Congratulations on being a #spudofcharacter!

Check out these strong Spuds! Moorhead High School hosted the State Weightlifting Meet on April 10. Congrats to everyone that participated. Check out some of their amazing achievements: 🔶Mya Rieber (pictured) set a new state snatch record, new clean and jerk personal record and qualified for nationals 🔶Ryland Braton set new state records in the clean and jerk and total state records 🔶Emily Stamm broke both the clean and jerk and total state records, qualifying for nationals 🔶Micah Cozad set a new clean and jerk personal record 🔶Ella Rice qualified for nationals 🔶Connor Heinsch set new personal records in the snatch and clean and jerk and qualified for nationals #GoSpuds 🏋️‍♂️ 📸: Bill Grover

Students attended the BIPOC student leadership conference on Thursday 4/8 at Moorhead High School. Virtual speakers included MN Attorney General Keith Ellison and 2020 MN Educator of the Year Qorsho Hassan. Three of our MHS students were the only high school students to share stories with the conference attendees. You are powerful, Spuds!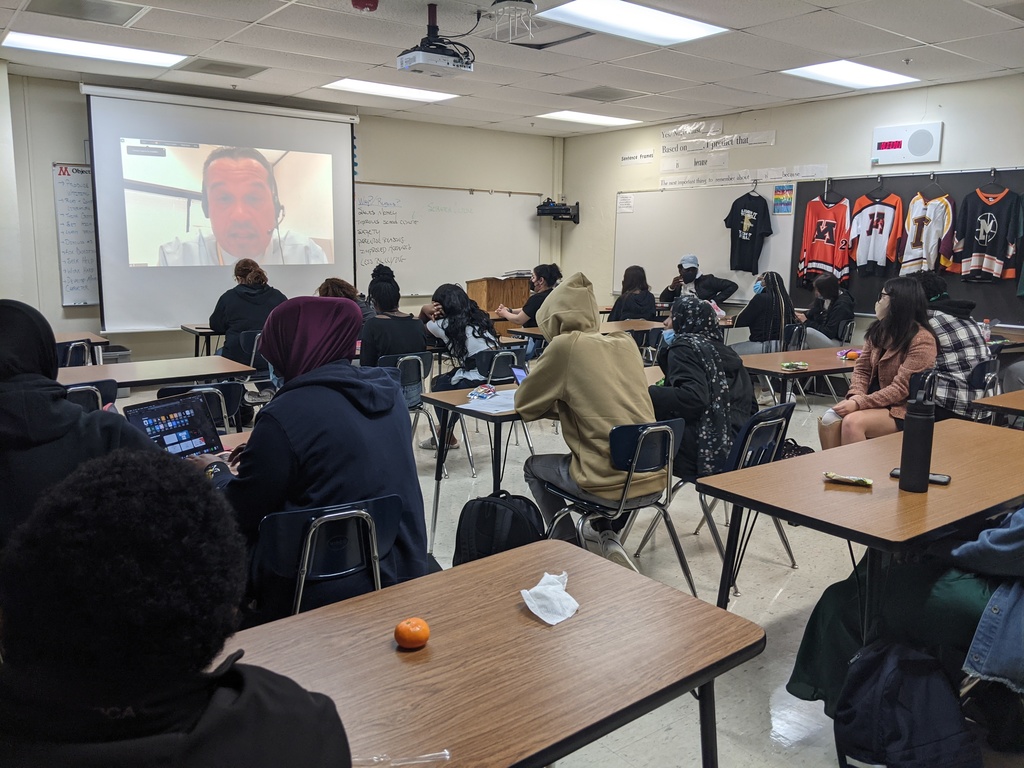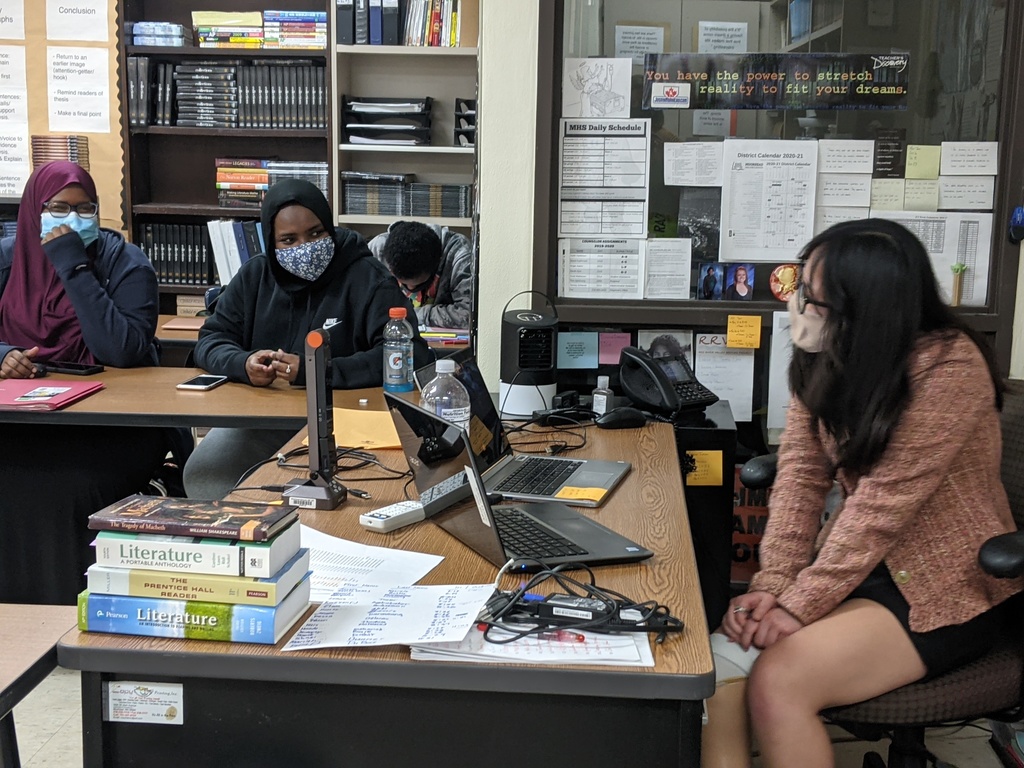 We are proud of MHS Debate Team Members who qualified for and participated in the Minnesota State High School League State Debate Tournament. In Public Forum Debate, Emma Pranger and Lila Stanley were Section 5 Champions and Emily Walker and Layla Eisenzimmer were state participants; Benjamin Dickey was a state participant in Lincoln-Douglas Debate and Scout Holding Eagle-Bushaw was Section 5 Champion in Congressional Debate. In addition, the following students were National Qualifiers for the National Speech and Debate Association: Scout Holding Eagle-Bushaw and Lila Stanley in Congressional Debate; Benjamin Dickey in Lincoln-Douglas Debate; Emma Pranger and Lila Stanley in Public Forum Debate. All students are pictured above with Pranger on Facetime via phone. The Debate Team is coached by Andrew Tichy and assisted by Ginger Williams and Chris Lien.

Spud Spotlight shines on Karissa Garcia. Mrs. Erickson says Karissa has been an excellent student in APUSH this year, rising to the challenges of distance learning and maintaining a positive approach to school. She has been 100% conscientious about her academic responsibilities and has also been a reliable member of the Student Council leadership team. I appreciate her hard work and her positive attitude! Congratulations on being a #spudsofcharacter!

We are proud of the Spuds Gymnastics team for earning the Gold Academic Award from The Minnesota Girls Gymnastics Coaches Association for a team GPA of 3.955. The Academic Award for gymnastics is based on the cumulative GPA of 60% of your team roster. A Gold Award is earned for a team GPA of 3.75-4.00. Team Members are Stephanie McDowell, Mady Dahl, Summer Lindquist, Lily Mathern, Sydney Skaurud, Brynn Stellrecht, Maggie Peters, Chani Johnson, Emma Netland, and Briar Carlsrud. The team is coached by Toni Kleber and assisted by Dave Velaski and Katrina Thompson.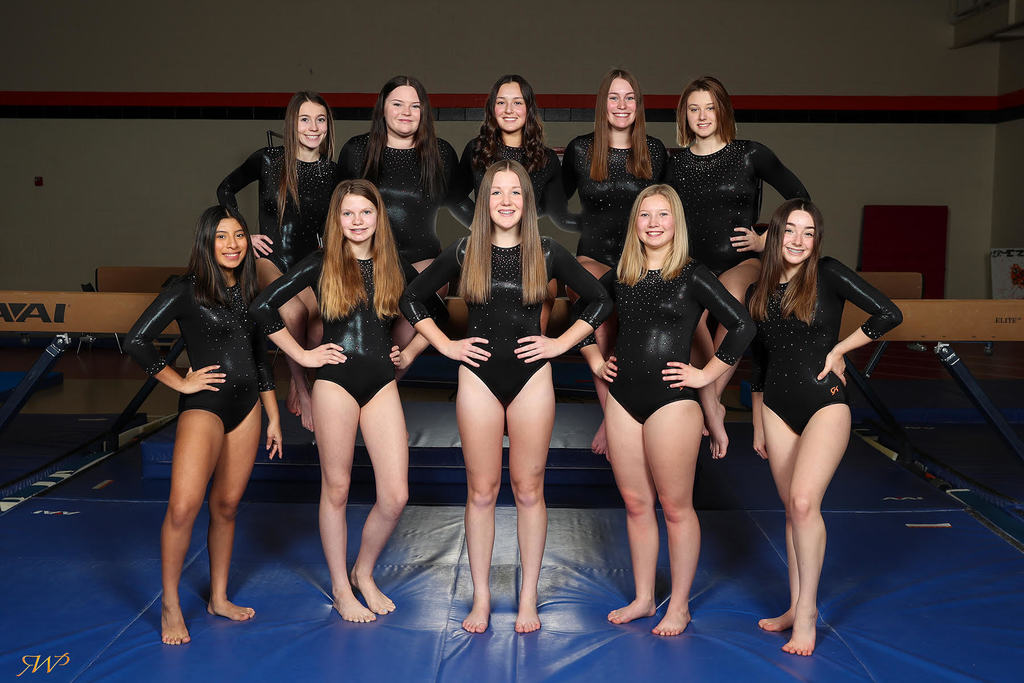 Parent Meeting for Track and Field (will be held virtually) Wednesday, April 7 @ 7:00 pm At least one parent/guardian should attend Meeting Link:
https://meet.google.com/dwd-tsot-rzn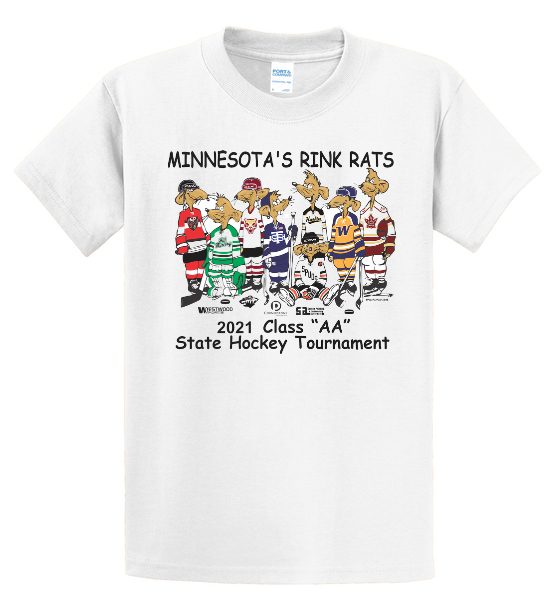 The April Indian Education Newsletter is here:
https://5il.co/qxku
This issue includes: school updates, upcoming community events and important contact information.

Spud Boys Hockey play in the AA Quarterfinal today against Lakeville South Cougars! #GoSpuds 🏒Watch the hype video here:
https://bit.ly/3wcbzse
🏒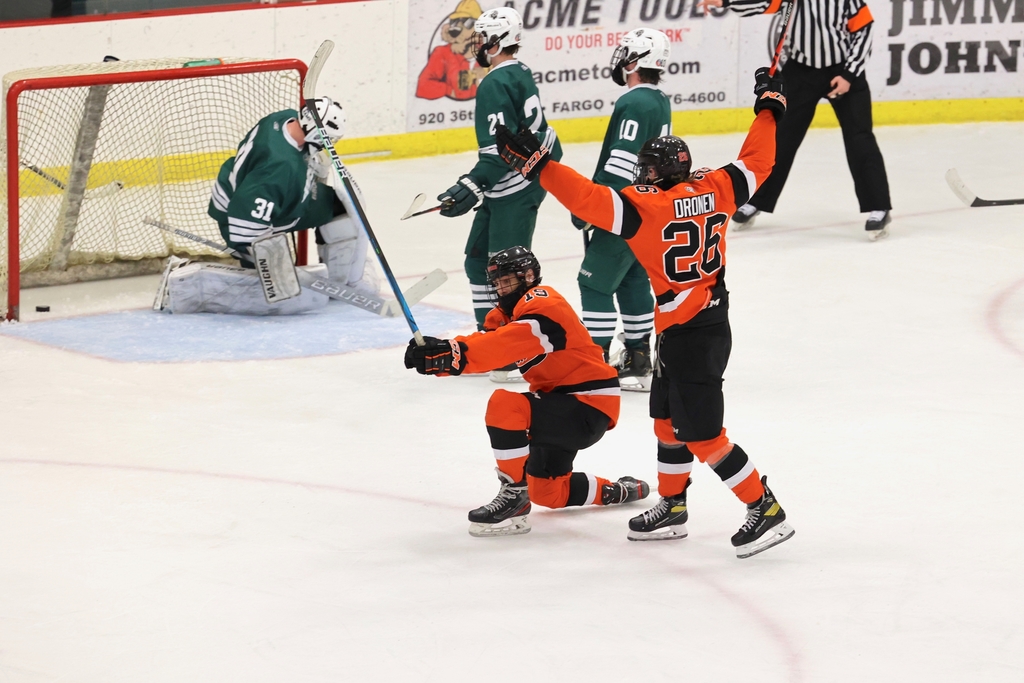 Luke Leonard, a senior defensive player, scores his first career goal during overtime with 6.7 seconds remaining on the March 17 game versus Bemidji. Leonard's goal sealed the Spud victory during the section 8 quarterfinal with a final score of 3-2. 📸: Bill Grover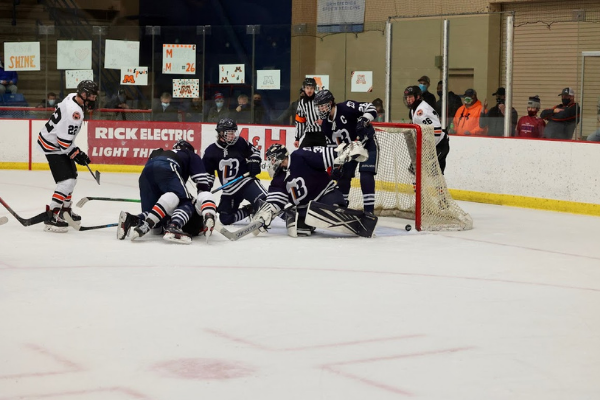 *REMINDER* There will be no school for Moorhead students Monday, March 29 - Friday, April 2. Classes will resume on Monday, April 5.

Congratulations Lily Kjos! Lily was awarded one of only 10 National Alumni Gold Scholarships at Concordia. Her excellence in academic achievements, extracurricular activities and distinction in community leadership shined through to the interview committee. Congratulations Lily!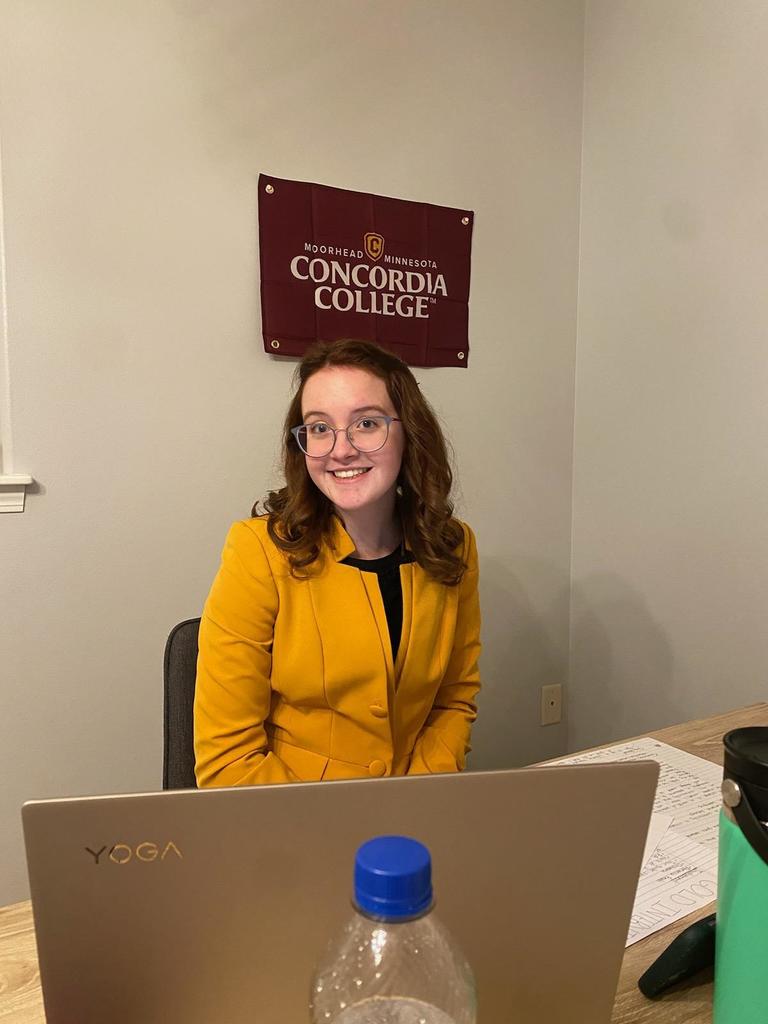 Spud boys basketball played Marshall on March 13 in their last game of the regular season. Pictured is Mason Hills who scored nine points during the game. Belind Alemadi scored a game high of 23 points. The Spuds fell to Marshall with a final score of 57-69. 📸: Renee Grover

Emily Stamm lifts 77k in the Clean and Jerk, winning first in her weight class and qualifying for nationals during Moorhead's annual Spud Thud on March 20. Over 98 junior varsity and varsity lifters from six schools competed in an all day weight lifting event. Zach Taft also had a successful meet as he lifted each set of weights in perfect form for all six lifts during the competition, finishing in second place with a total combined weight of 193k. 📸: Renee Grover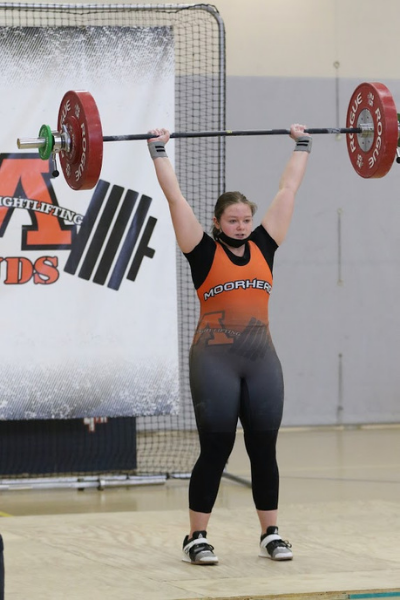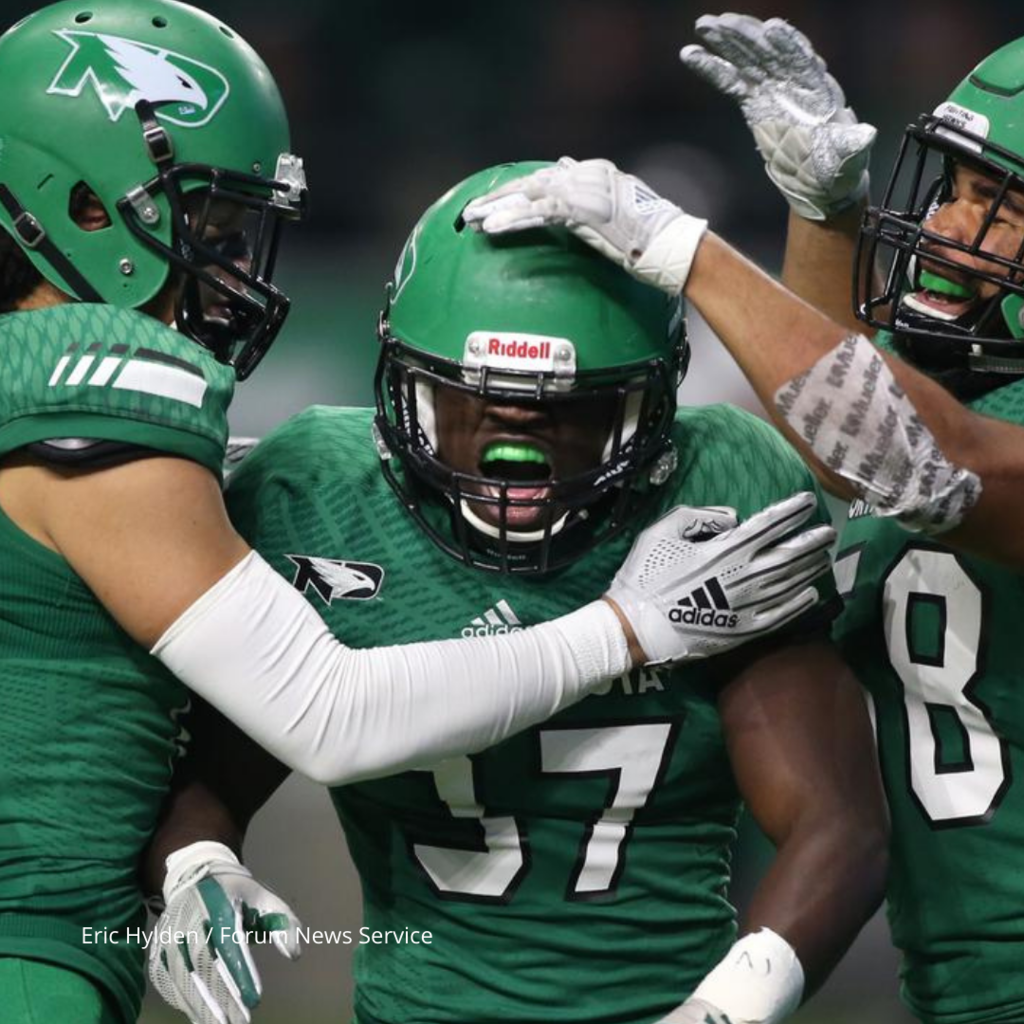 Spud Spotlight shines on Ausama Abdulaziz. Mrs. Hanson says Ausama is one student that loves to learn and loves to be in school. His zeal for learning can be seen with his big smile that lights up the room. He is a strong student and gives 100% in everything that he does. Ausama is a joy to be around and strives to improve himself. He is an advocate for himself, a great role model for other students, respectful, kind, and ready to learn. I am so honored to have him in my Discovering Careers I class this year. I admire his worth ethic, positive attitude, thankfulness, appreciation, and enthusiasm for learning. Mr. Fell says Ausama is a very hard-working student who always takes the time to be kind and thoughtful to other students and teachers. His positive attitude is infectious. He takes the time to make meaningful connections with everyone around him, and we are the better for it. He leads by example; though he might not think of himself as a leader, he naturally falls into that role. Congratulations on being a #spudsofcharacter!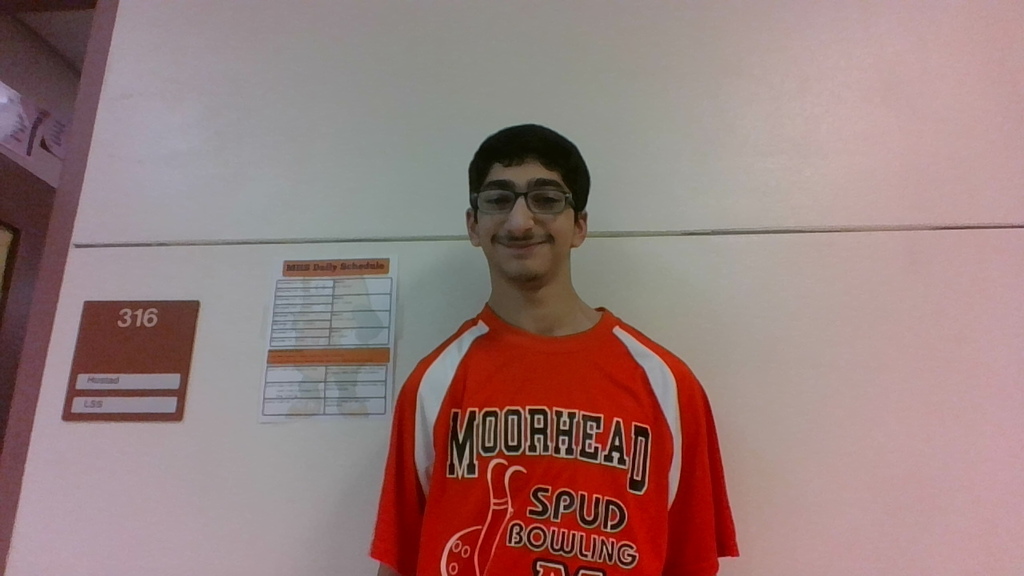 The Spuds boys basketball team had a close game against Breckenridge on March 6. Pictured is Brady Walthall who scored 15 points this game. Moorhead defeated Breckenridge 80-73. 📸: Bill Grover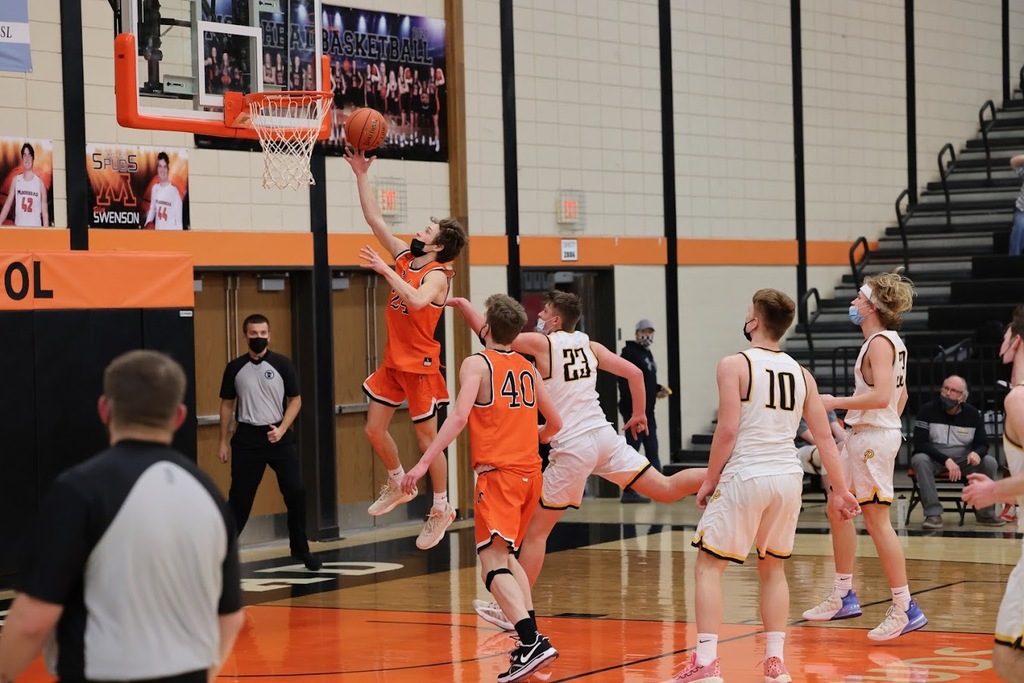 Spud Spotlight shines on Abigail Von Bank. Mrs. Michener says Abby is such a kind and generous person. She has an infectious personality and can light up any room (or google meeting) she enters. It is hard to not feel happy when she is around. Abby is a very hard worker and dedicated to her schooling and extracurricular activities. She has been such a blessing and wonderful role model for the 9-11 graders who are new members in Philanthropy and Youth (PaY). Moorhead High School is so fortunate to have such a caring person attending our school. I have zero doubt that whatever career Abby decides to pursue she will be successful. I am so thankful that I have gotten to know her this year through PaY. Abby, you rock! Congratulations on being a #spudofcharacter!