It's time to recognize our team! This week's staff member is Keith Hartleben, a counselor at Moorhead High School and Moorhead Alternative Learning Center.🧡 Thank you for everything you do. 👏👏👏#WeAreSpuds

Check out the Spud spirit our community brought during the Moorhead homecoming parade last week. We saw so many schools, activities and athletics represented in the parade. We love seeing our students' school spirit! #SpudPride #WeAreSpuds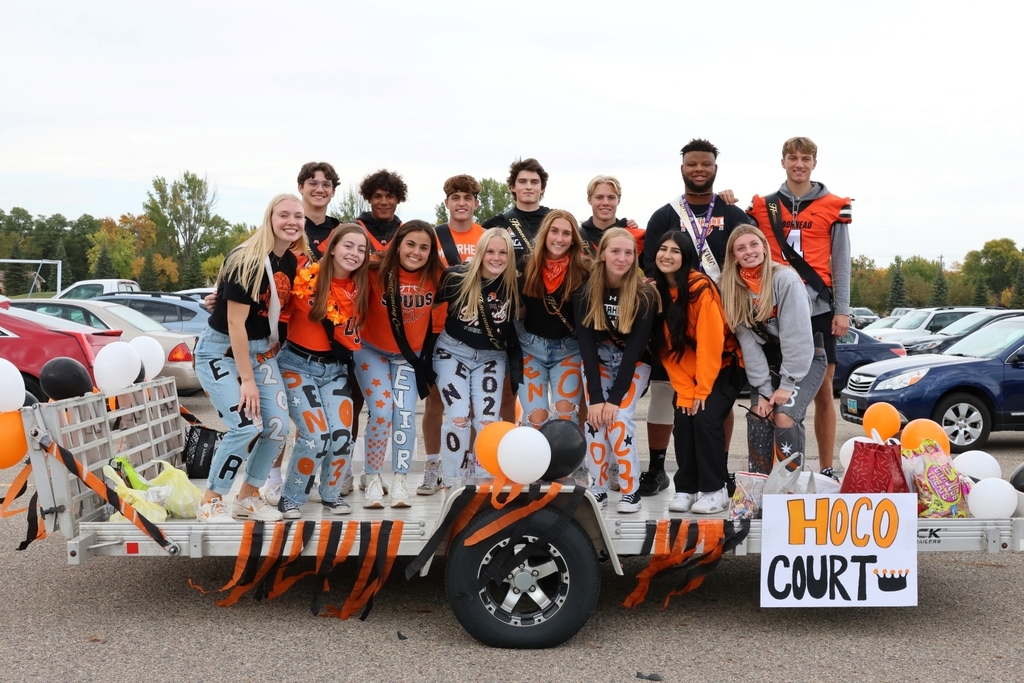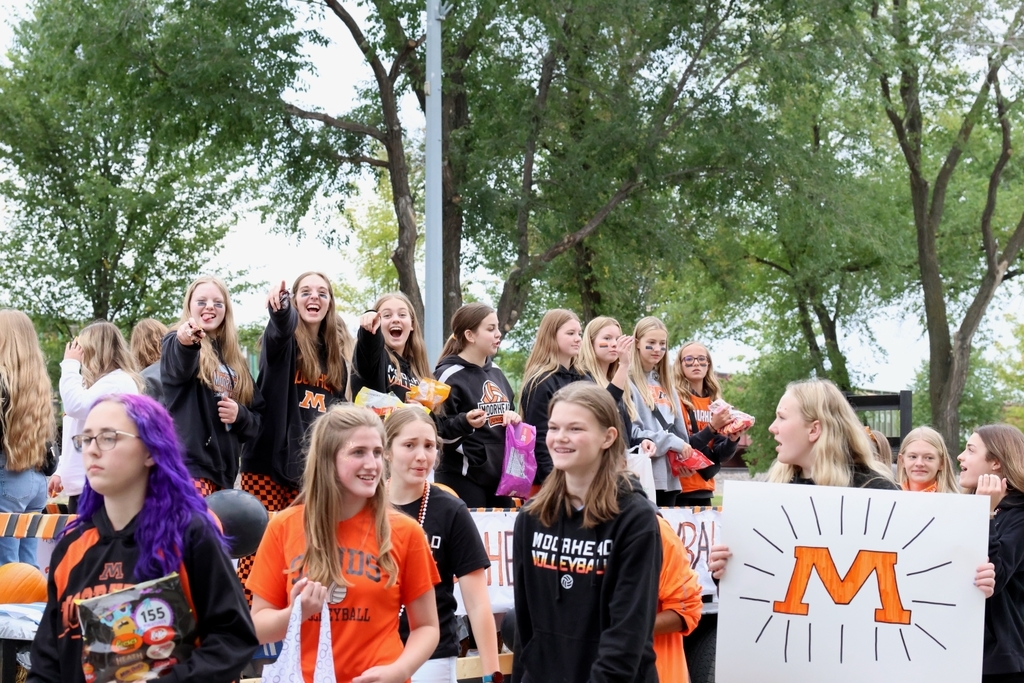 Football 🏈 The Spuds fought hard at the homecoming matchup against the Sartell Sabres but weren't able to secure the win. Our team was down 0-16 at the half and came back within four points to 12-16 in the third quarter. Sartell had the momentum and scored two more touchdowns to finish the game. The Spuds compete next in Elk River on Oct. 7. Friday, Sept. 30 | Spuds vs. Sabres | home game Soccer⚽ Junior Guille Ramas connects with the soccer ball on defense. Spuds win 3-2 against the STMA Knights. Senior Revar Qaqos led the Spuds with a hat trick, scoring three goals in a single game! Moorhead travels to play Benilde-St. Margaret's on Oct. 8 Saturday, Oct. 1 | Spuds vs. Knights | Home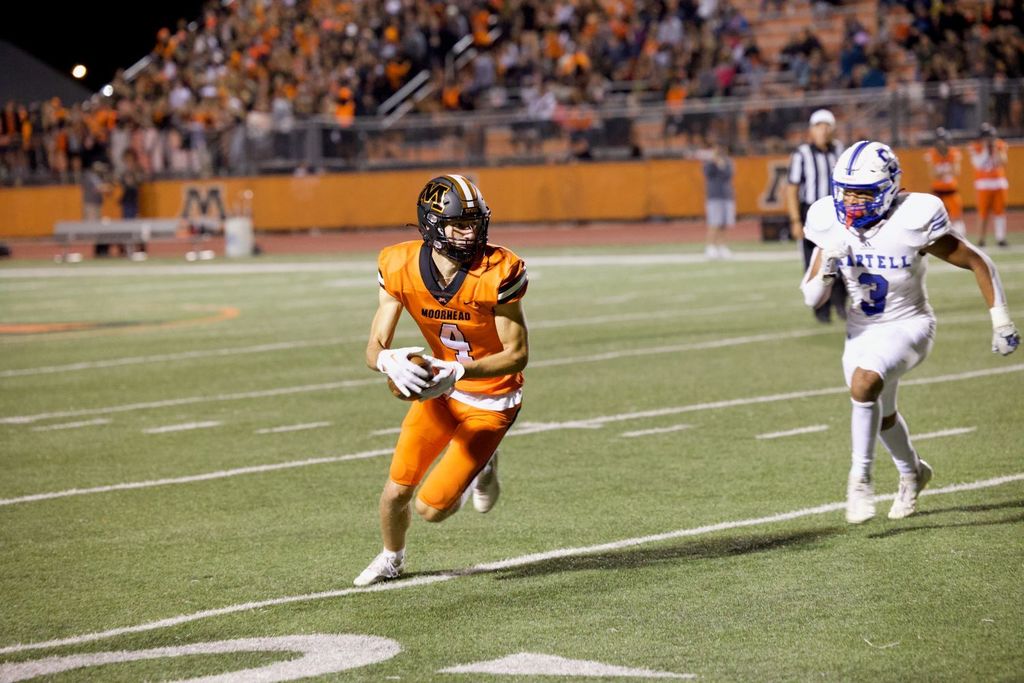 There will be no school for Moorhead students on Friday, Oct. 7. Classes will resume on Monday, Oct. 10.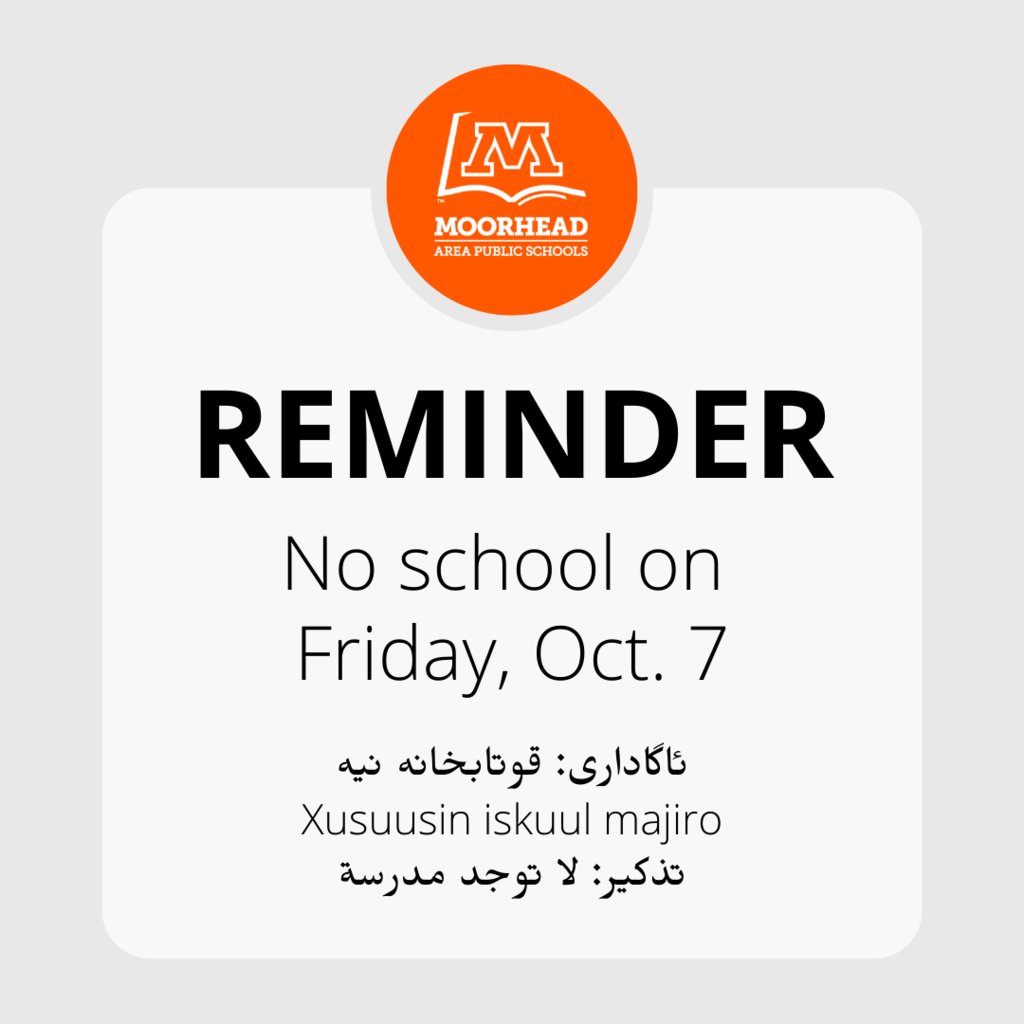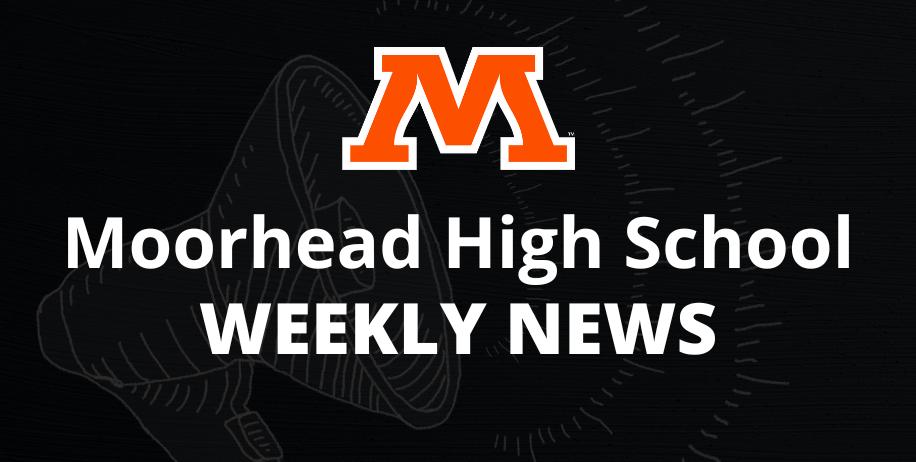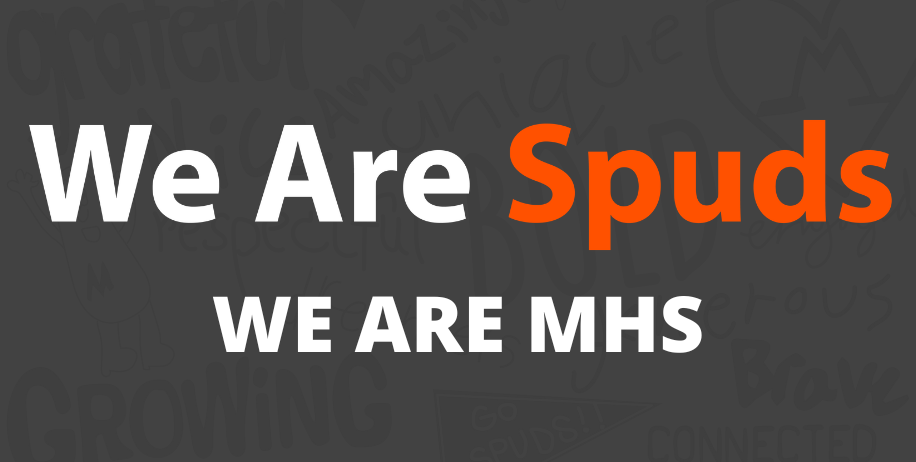 Congratulations to Ryan Lammers who won 1st place at the Minnesota State Fair in the category "Anything Interesting or Creative in Tech Ed." Ryan is a sophomore at Moorhead High School and created a bathymetric map of Strawberry Lake for his woodworking & cabinetry class. The class is at the MHS Career Academy and is taught by Hannah Reisdorf. #SpudPride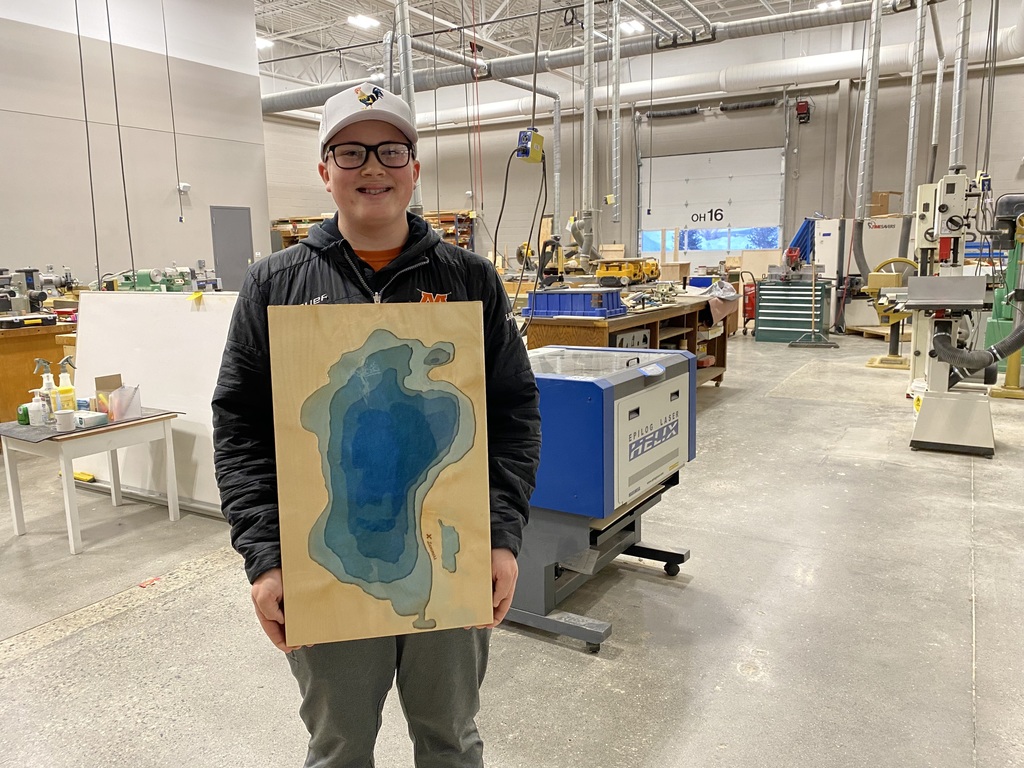 Volleyball 🏐 Annie Horan tips the ball over the net to help in the 3-1 victory over the Lakers. Monday, Sept. 19 I Spuds vs. Lakers I home game Soccer ⚽ Parker Gast has his head in the game in the Spud's 3-1 victory over the Lumberjacks. Thursday, Sept. 22 I Spuds vs. Lumberjacks I home game Football 🏈 Friday Night Lights with a home victory. Spuds win 34-14. #GoSpuds Friday, Sept. 23. I Spuds vs. Cardinals I home game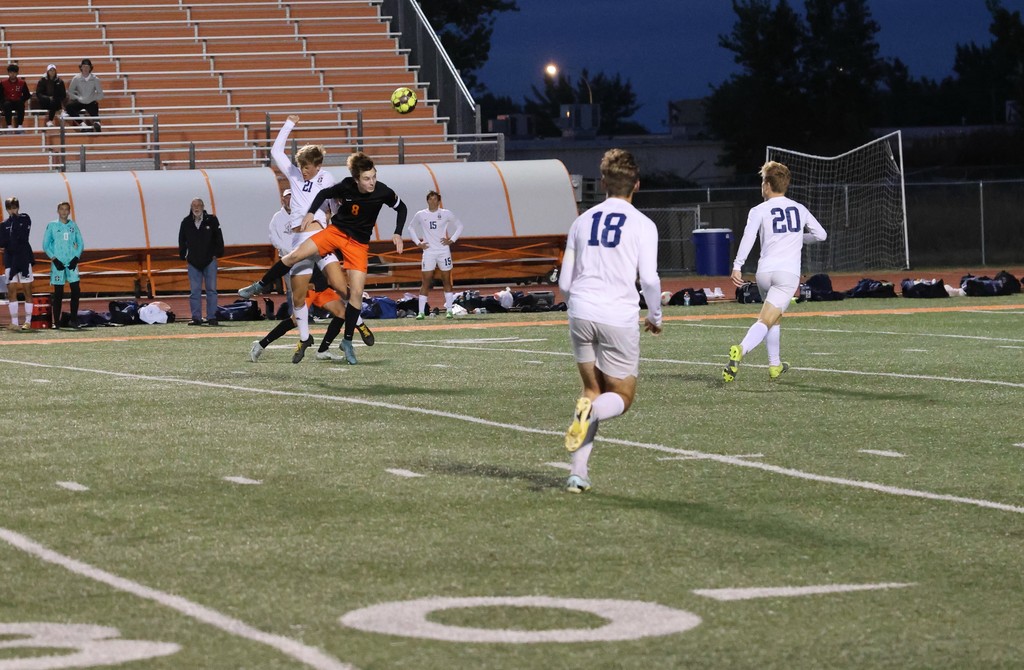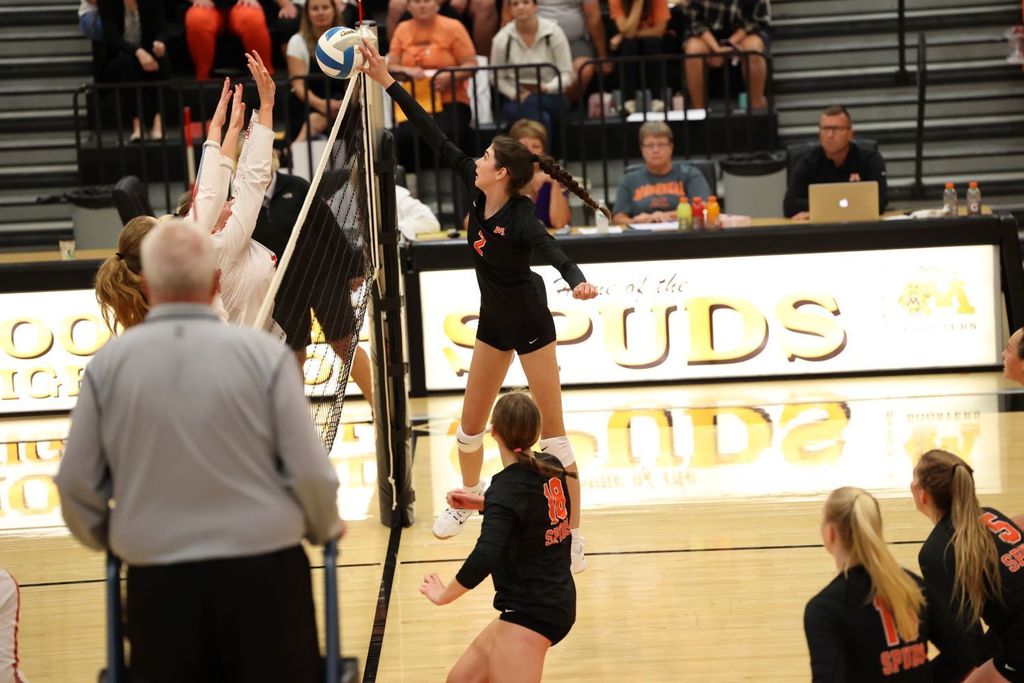 Tickets for the homecoming game can be bought online at
https://moorheadschools.universitytickets.com/
ENTRANCE - Anyone with an online ticket can use the West Gate that is to the Left as you are facing the stadium and the same entrance the Teams enter.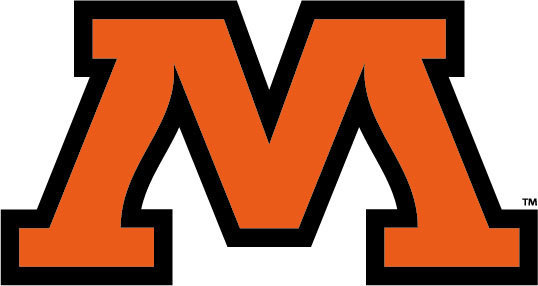 Shout out to Spud students Jack, Charlie, Carson, Parker, Oliver and Evan! These basketball and lacrosse players volunteered in our community to sort and box food at Ruby's Pantry. #WeAreSpuds #SpudPride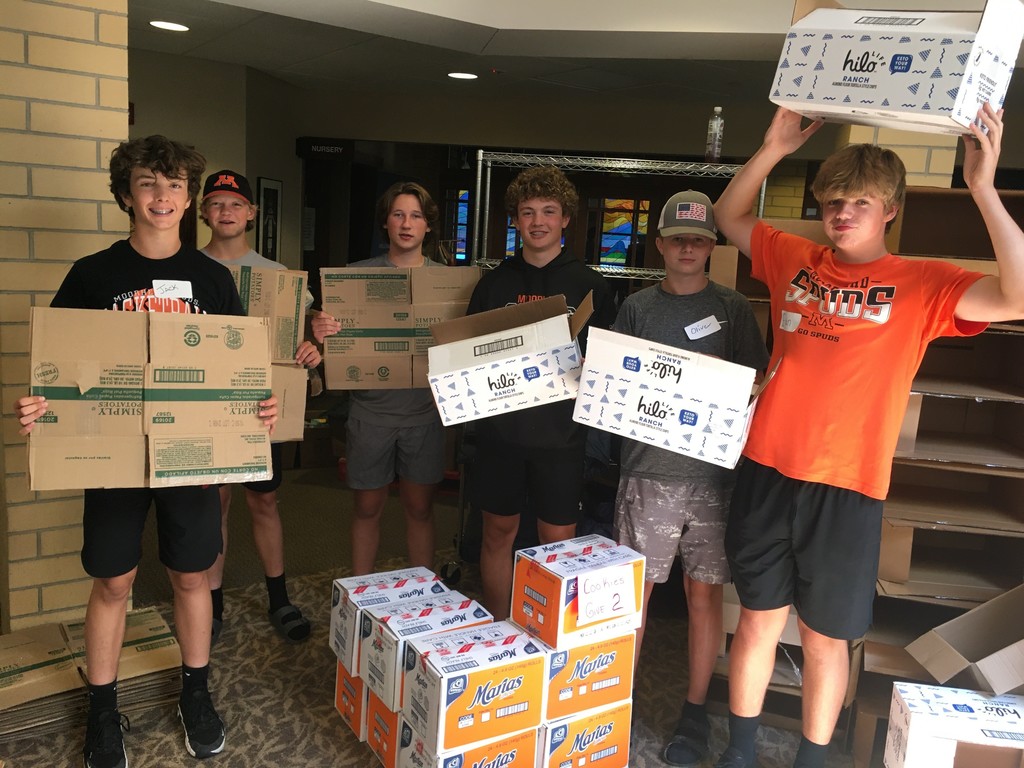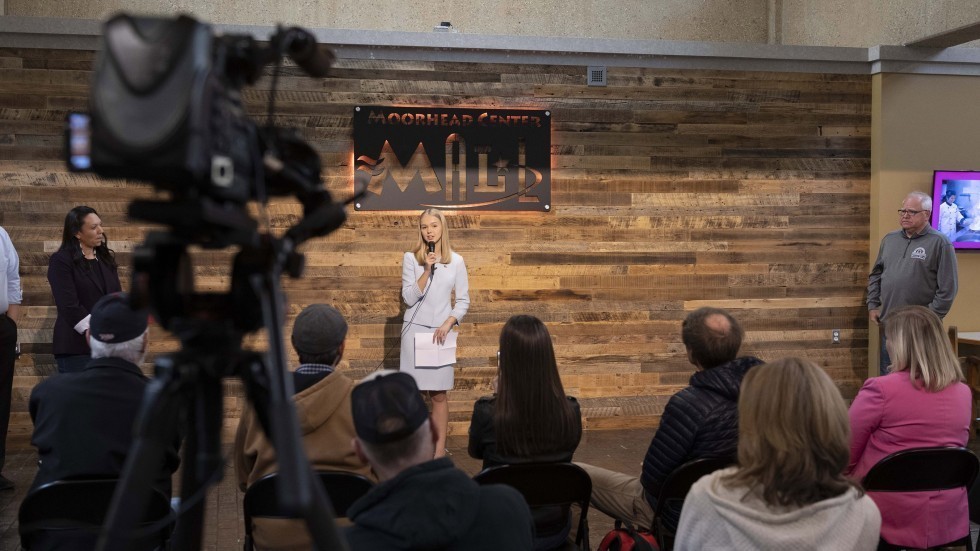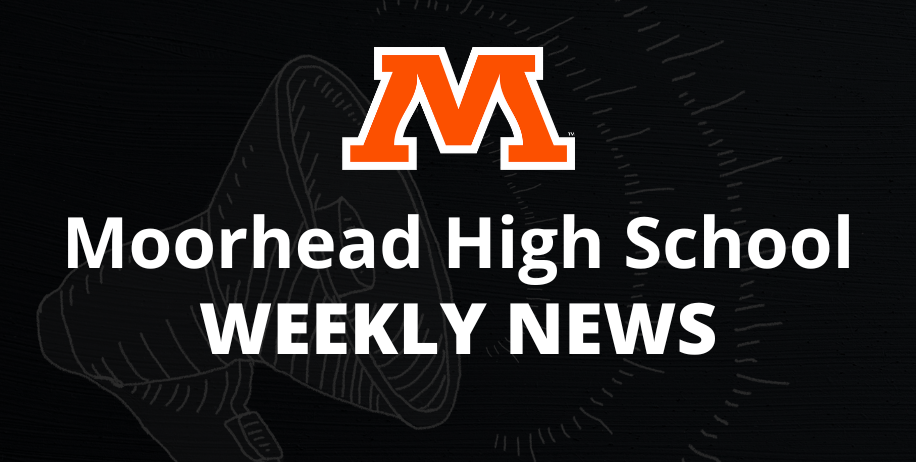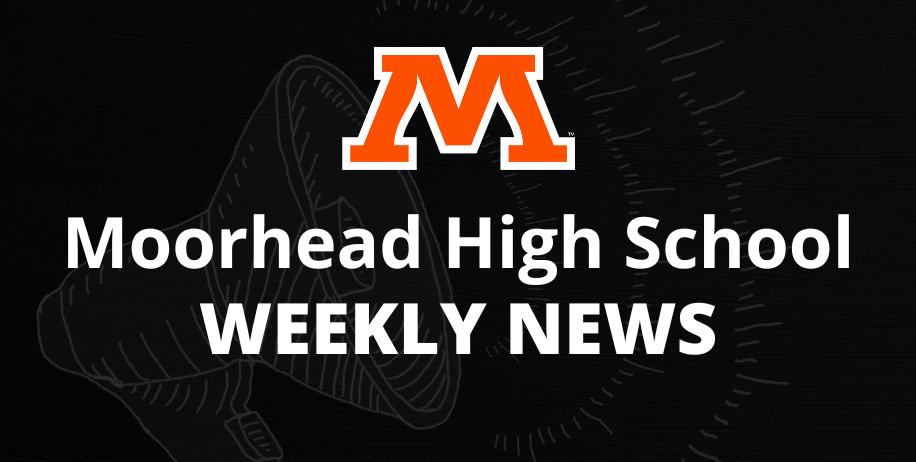 We were lucky to be a part of the ✨71st class reunion✨ for the graduating class of 1951. This group had plans to meet last year for their 70th, but it was cancelled because of COVID. We loved hearing their stories and seeing life-long Spuds reconnect. #OnceASpudAlwaysASpud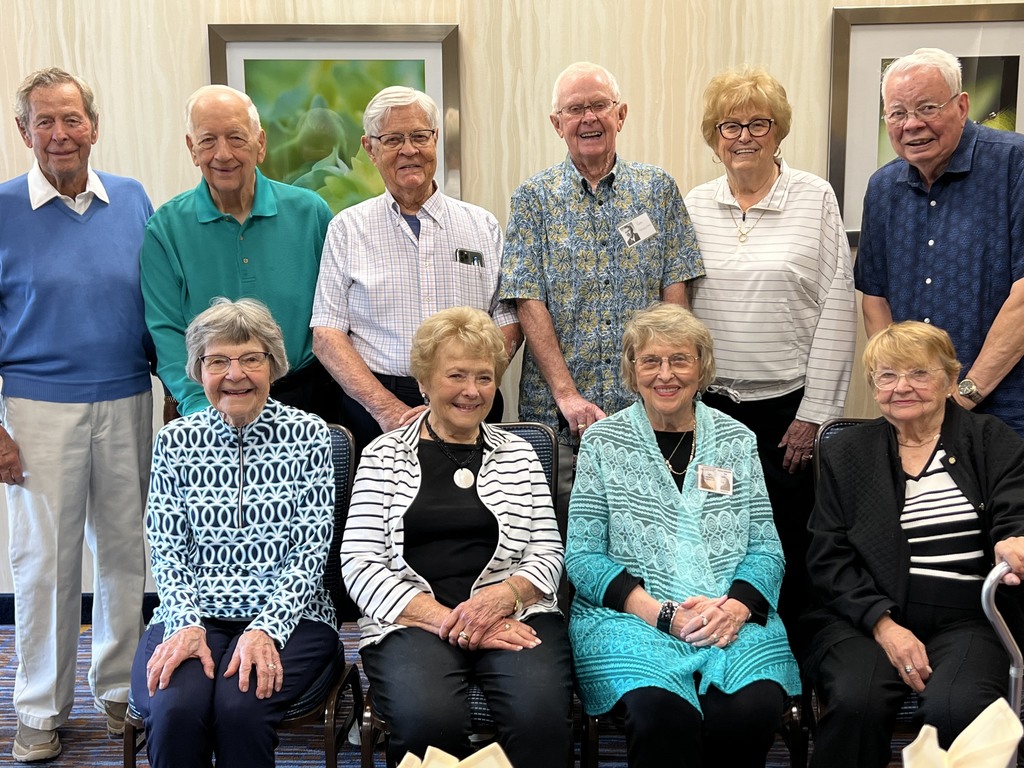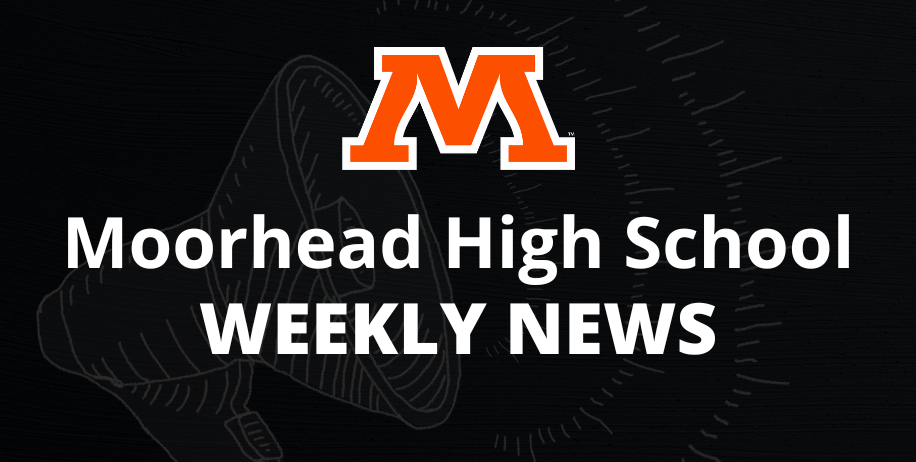 ⚽ Girls soccer played the St. Cloud Tech Tigers in a tight game on Aug. 30 at home. Spuds lost 0-1. 🏐 Moorhead fell to Champlin Park Rebels 1-3 on Sept. 1. 🏈 The Spuds travelled to St. Cloud Tech for their season opener to take on the Tigers on Sept 2. Moorhead won 48-12. Full Schedule:
https://bit.ly/3wGBv0R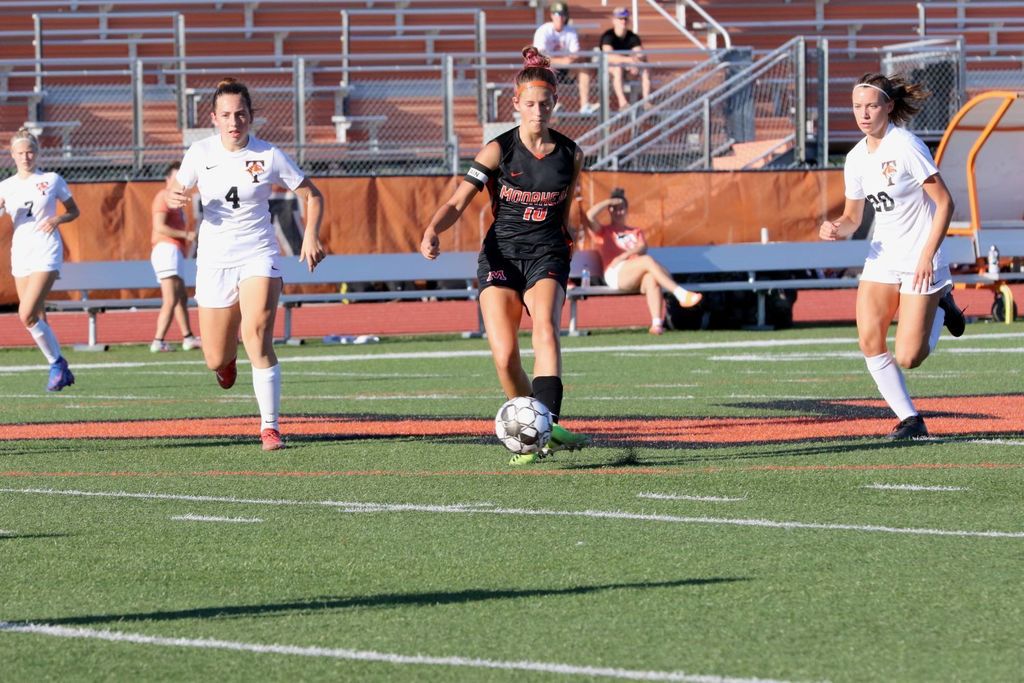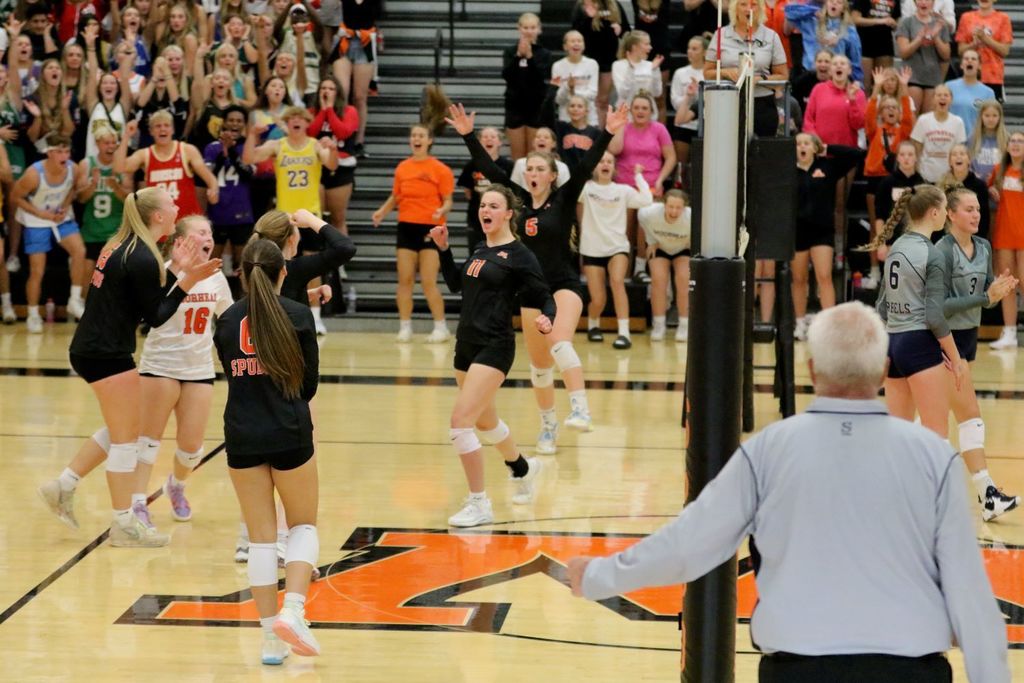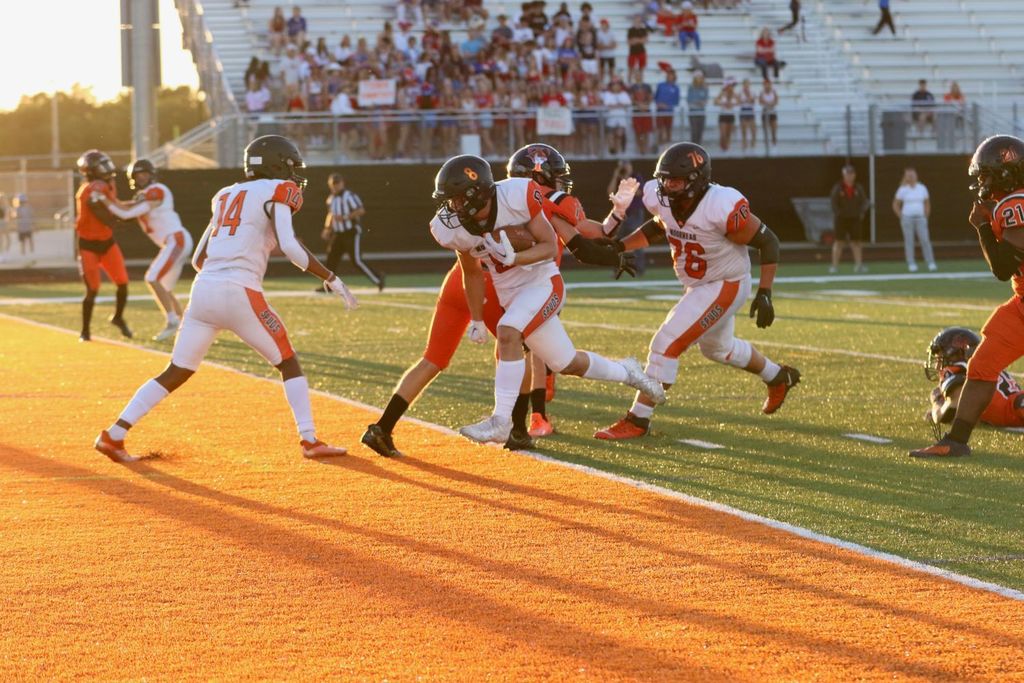 Wednesday, Sept. 14, is a late start day. Buses and classes for Moorhead Area Public Schools K-12 schools will run two hours later than the normal schedule. Preschool students will continue with their regular schedule. Learn More >>
https://www.isd152.org/article/831343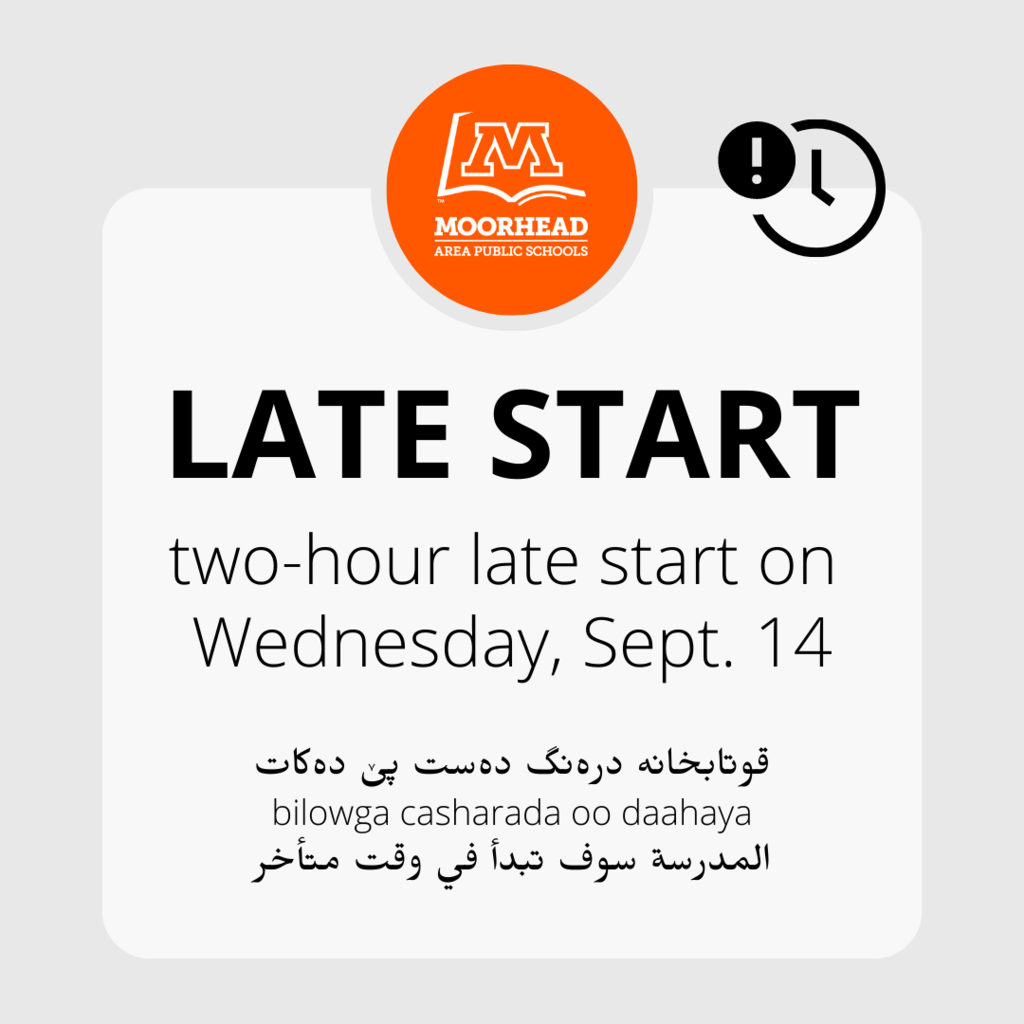 It's a brand new school year and we are looking for nominations for the Spud Spirit Award. Nominate today >>
https://forms.gle/YuBQ2h8azRhBF7TCA
We have already awarded eight deserving individuals and we want your help to celebrate even more members of our team!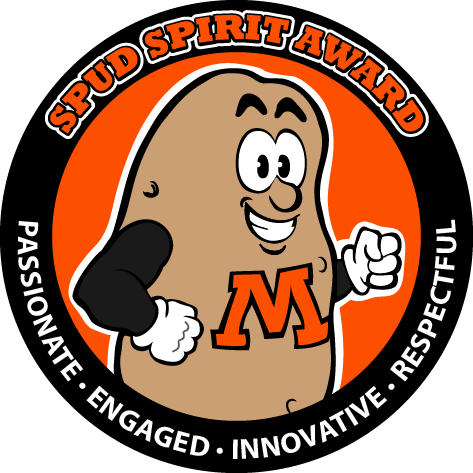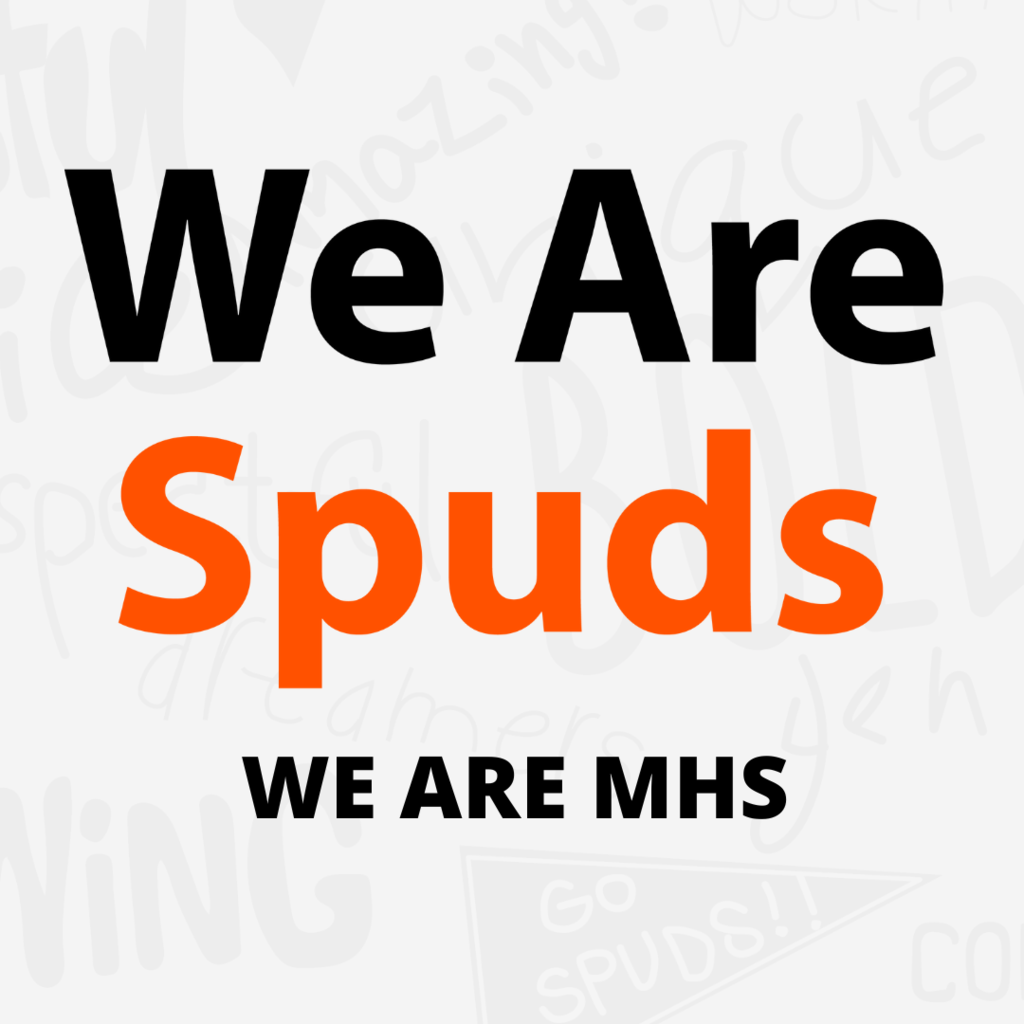 Fall sports are kicking into high gear. Boys soccer started off their season with three shutout games! Pictured is #12 Osama Allawi who scored a goal at all three games. #GoSpuds Full Schedule:
https://bit.ly/3wGBv0R