Abe Carlson (center) begins the 400-meter run at the Moorhead Athletic Association High School Invitational Indoor Track and Field Meet. Carlson won the event with a time of 56.18. Cole Darling, who started in the left position, finished in 6th place. Photo Credit: Renee Grover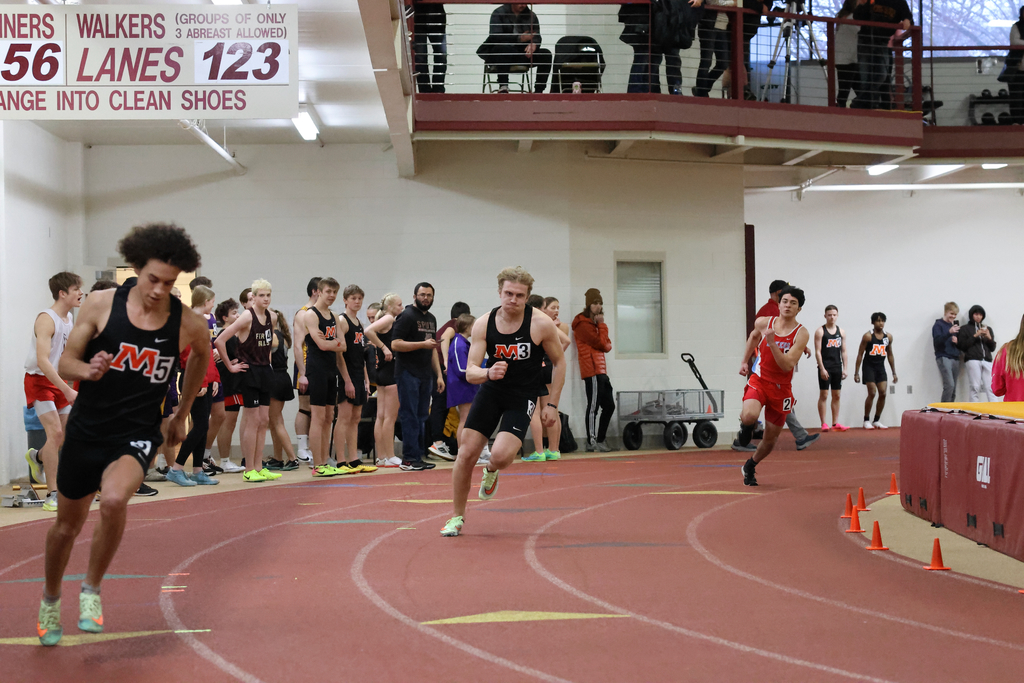 Kira Hegg pole vaults at the Moorhead Athletic Association High School Invitational Indoor Track and Field Meet held at Concordia on March 24. Hegg worked her way to a top vault of 7'9" to finish in fifth place. Photo Credit: Renee Grover #GoSpuds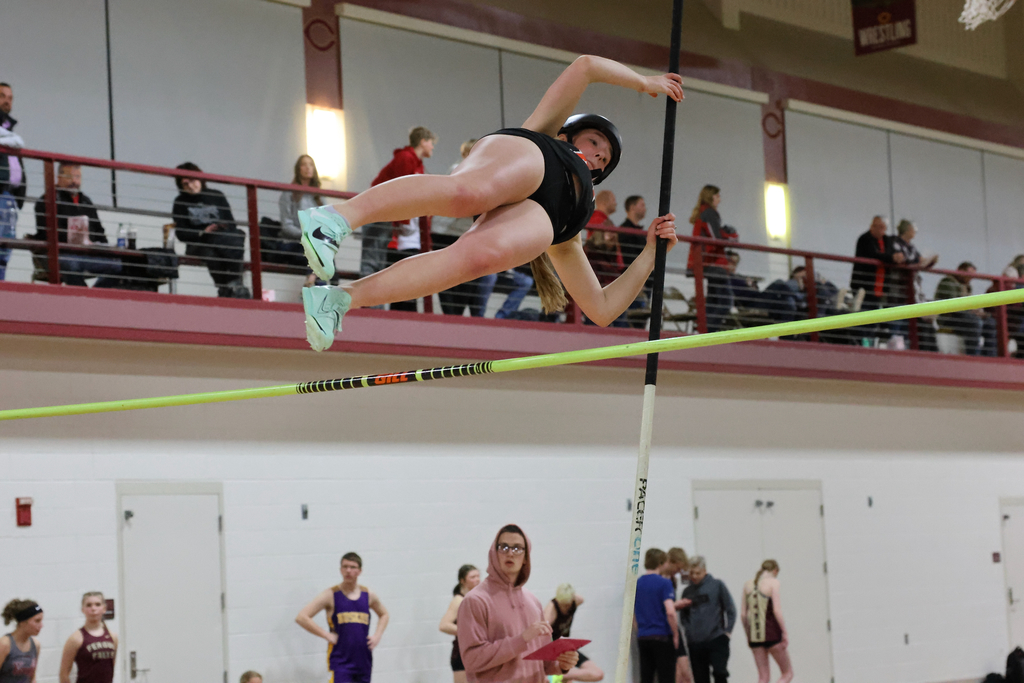 Adam Jenkins dunks the ball during the boy's Section 8 4A final held in Sartell in front of a full gymnasium of Bison fans on March 17. Despite their loss, this group of graduating seniors end their careers with 3 trips to the section title game and a 2022 state tournament appearance. Photo Credit: Bill Grover.

MHS Staff Spotlight | Duane Kashnmark #WeAreProud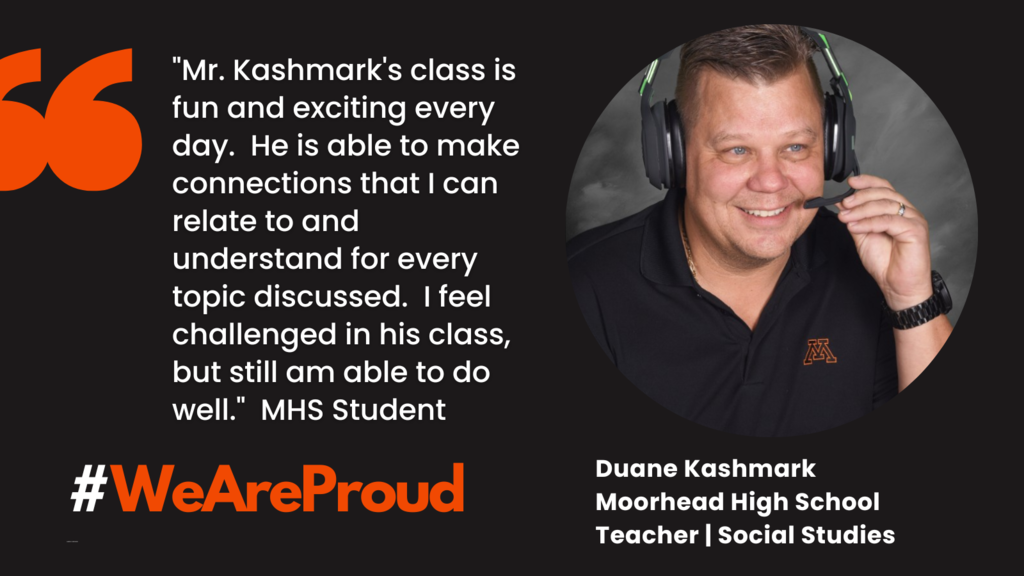 MHS Staff Spotlight | Duane Kashnmark #WeAreProud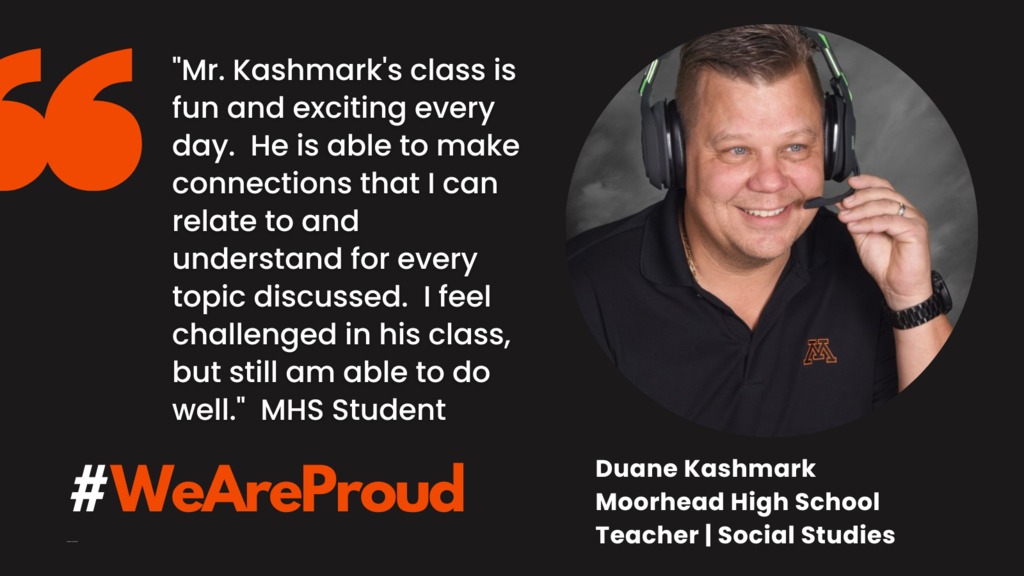 March is National "Be the Change" month in which we celebrate spreading the word of inclusion in our school and community. Moorhead High School Celebrated with pledges of inclusion and kindness. #BeTheChange #SpudPride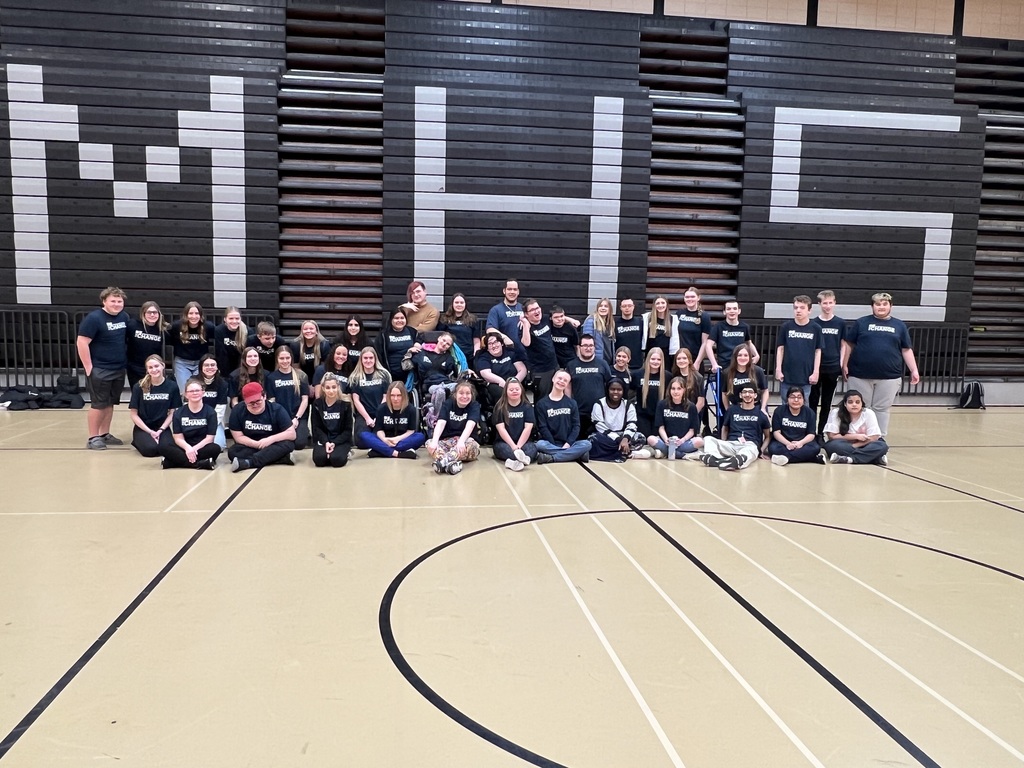 MHS Staff Spotlight | Brent Butenhoff #WeAreProud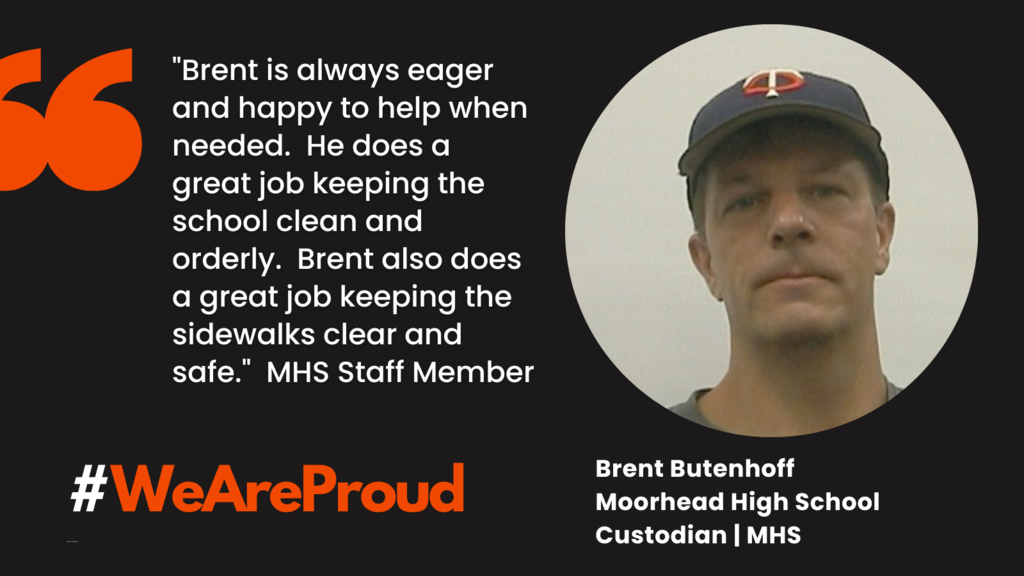 Reminder there will be no school for Moorhead students March 15-17. Classes will resume Monday, March 20.

MHS Weekly Announcements | Week of March 13th #WeAreSpuds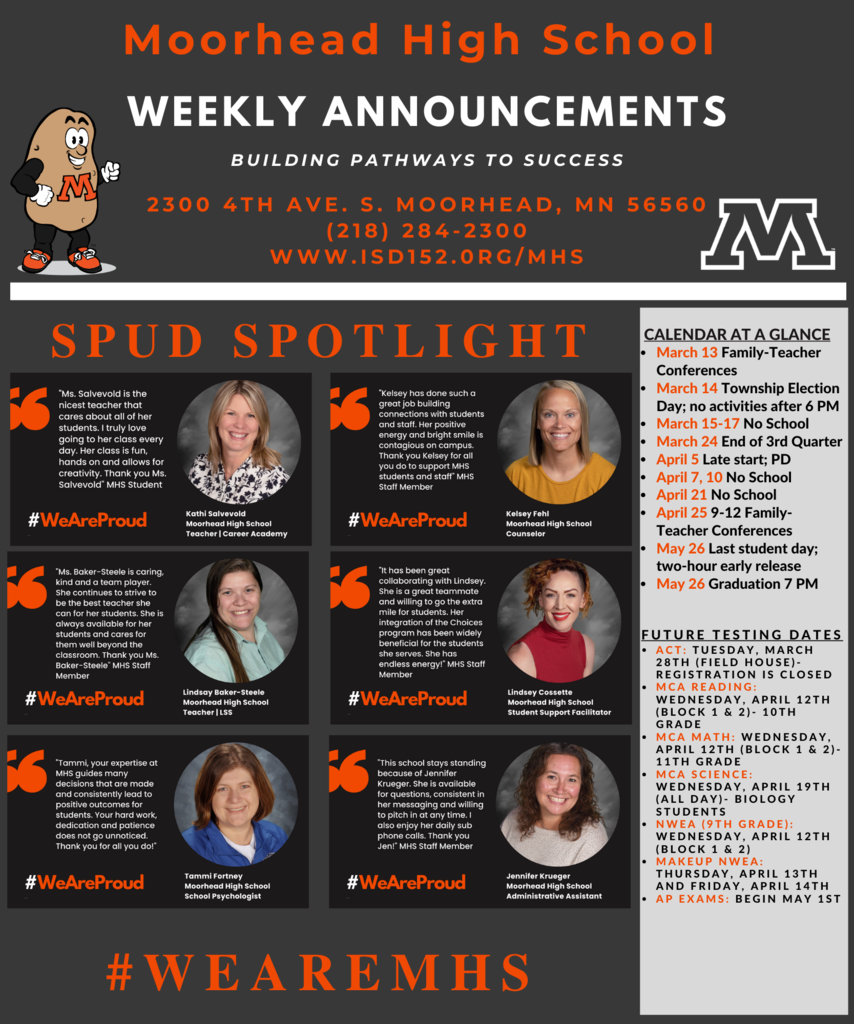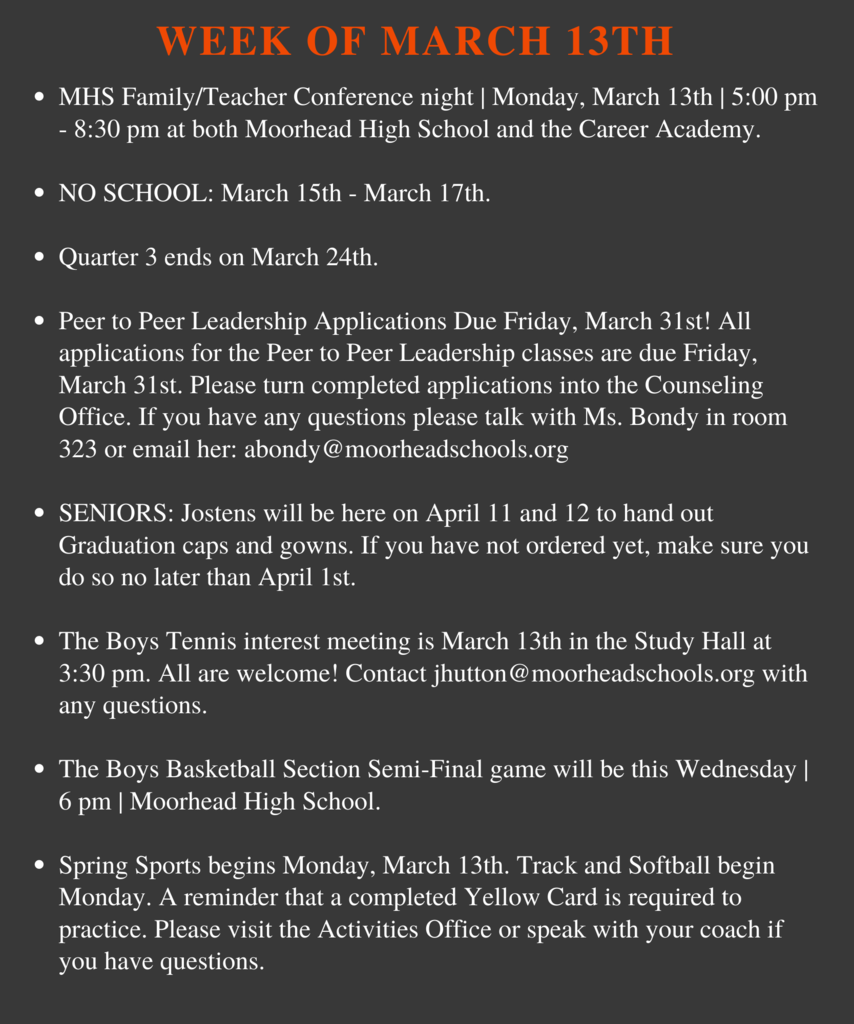 Adam Jenkins attempts to block the ball in the game against Alexandria Area at Moorhead High School on Feb 28. Moorhead lost the game to the Cardinals 45-62. The Spuds start section tournament action this week.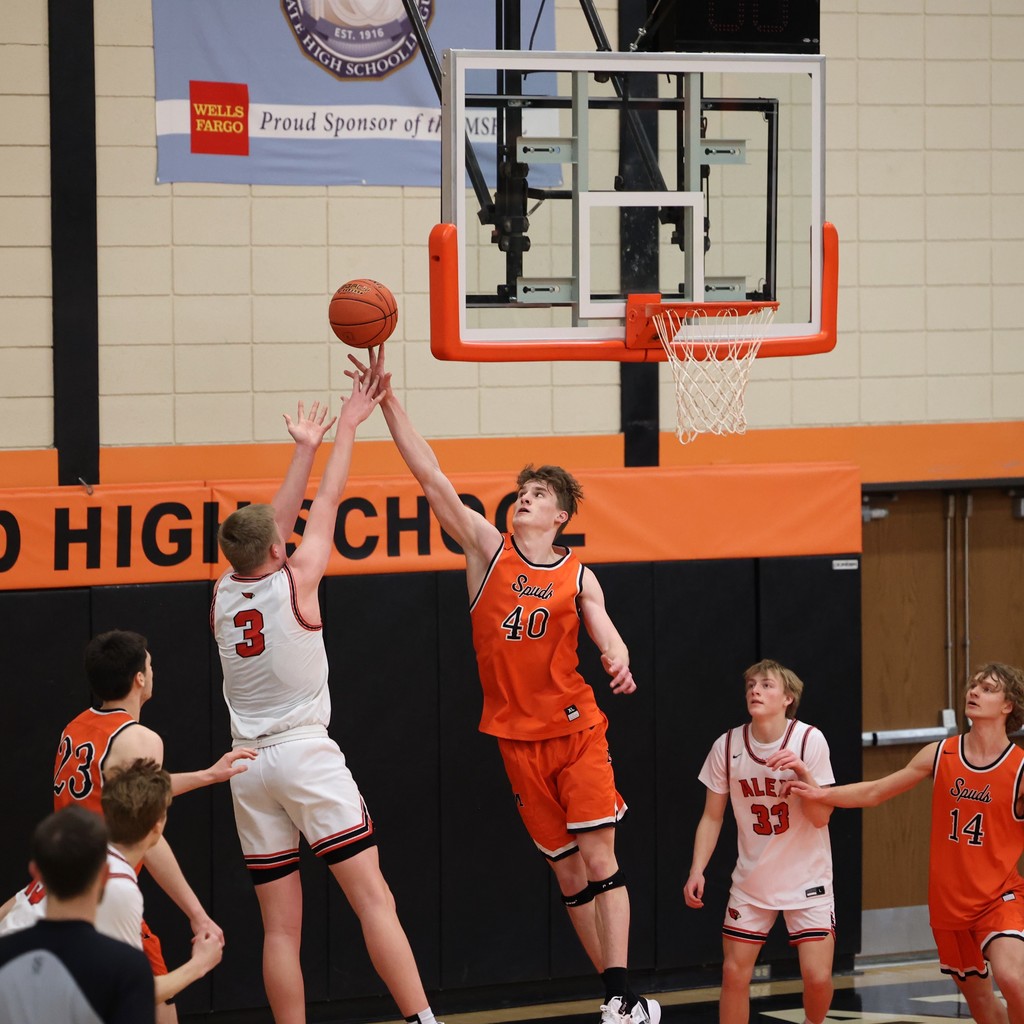 MHS Staff Spotlight | Chrisiti Siebels #WeAreProud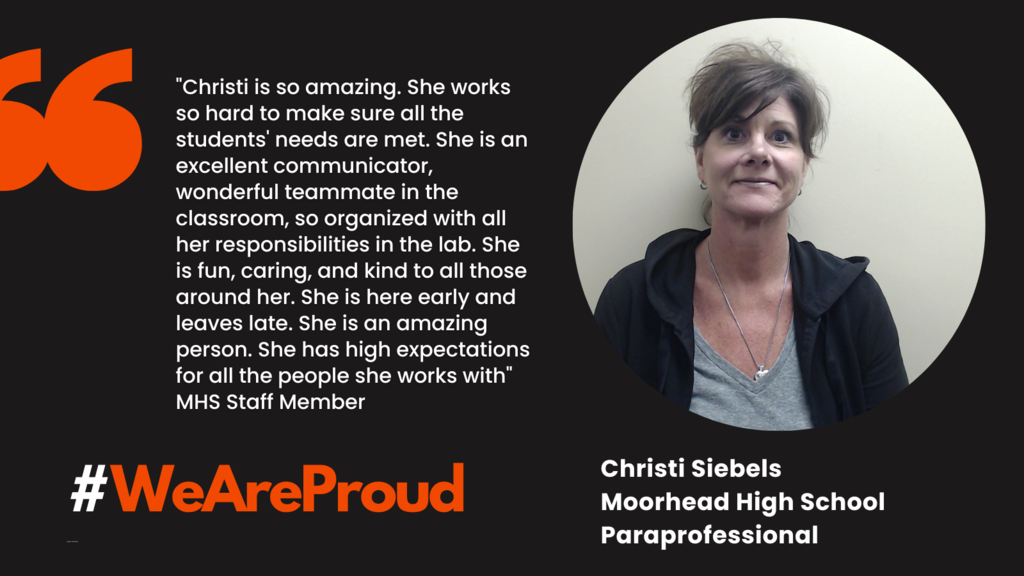 MHS Staff Spotlight | Lisa Jepson #WeAreProud

The first round of boy's state hockey will begin at 1 p.m. today March 9. Good Luck to our Spuds at state! #GoSpuds 🥔🧡 To stream this event please visit:
https://kstp.com/45tv/prep45/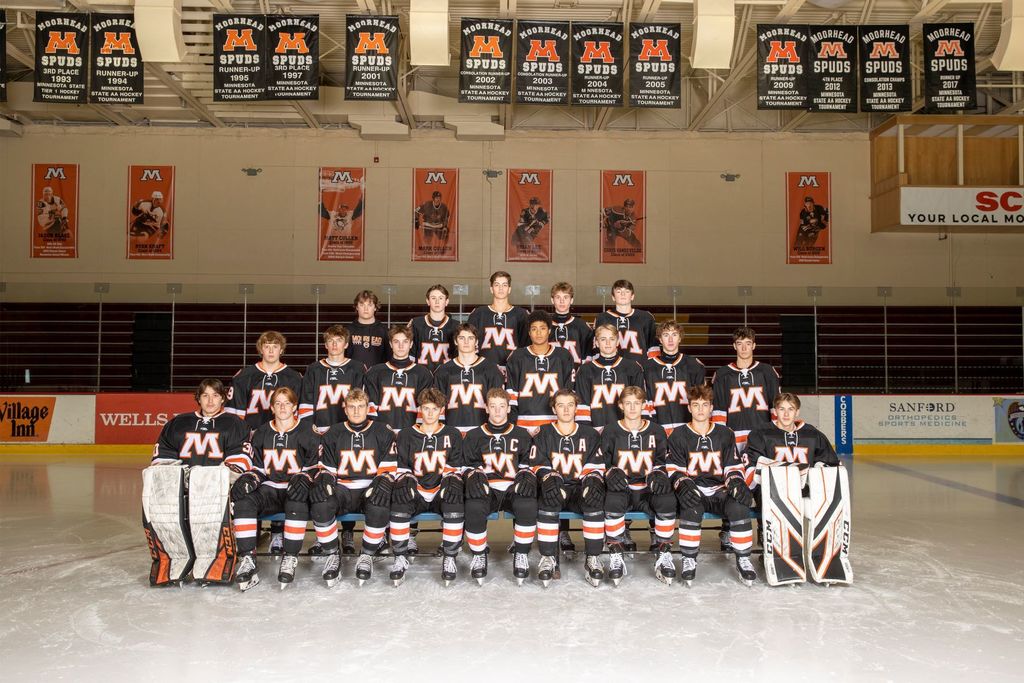 MHS Staff Spotlight | Jeremy Blake #WeAreProud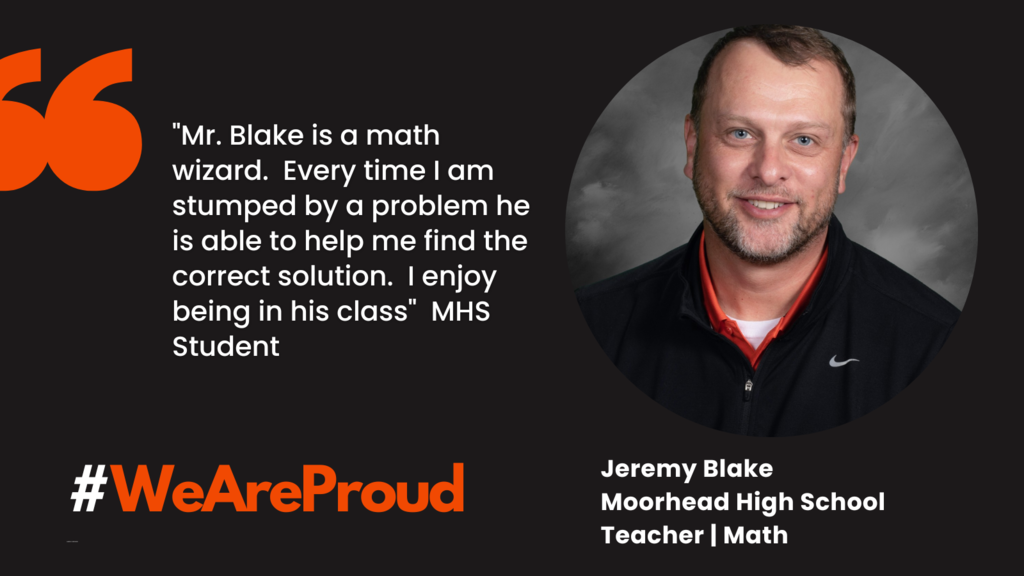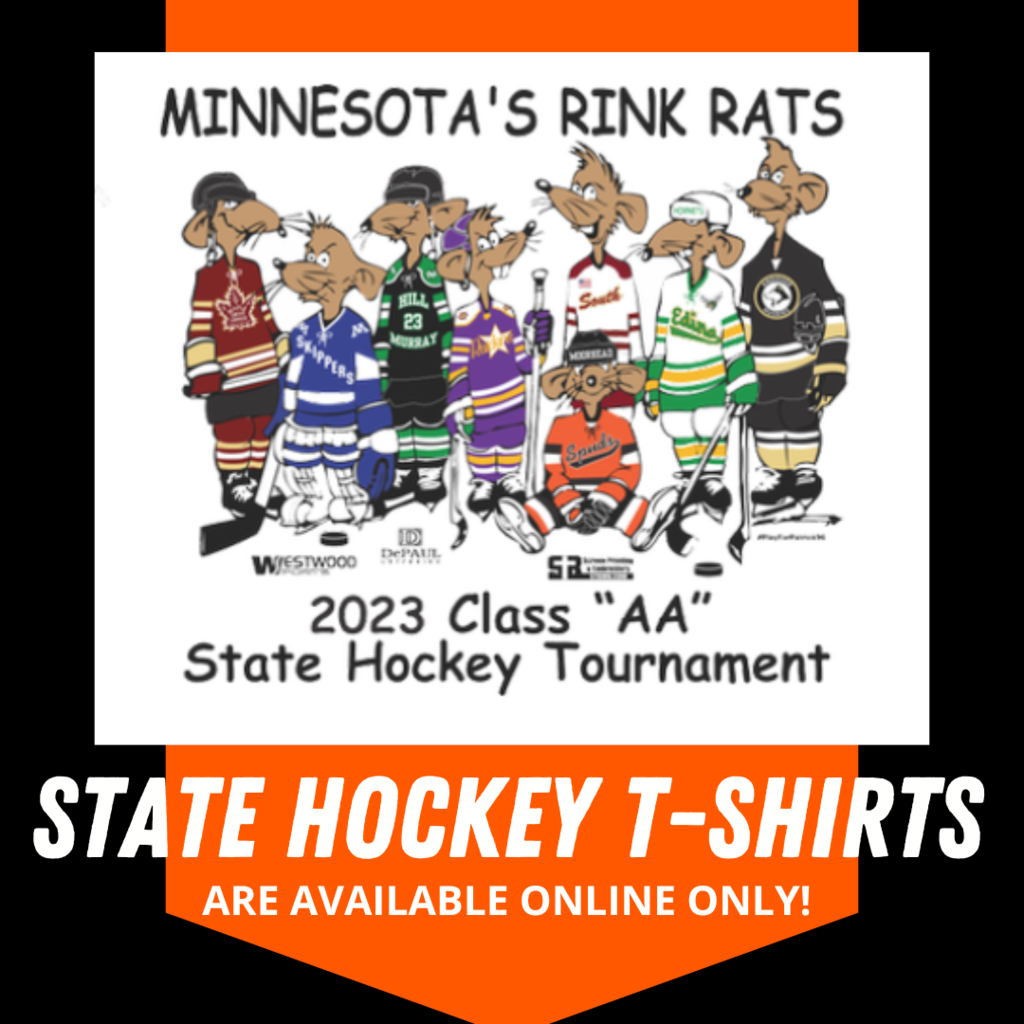 Wednesday, March 8, is a late start day. Buses and classes for Moorhead Area Public Schools K-12 will run two hours later than the normal schedule. Preschool students will continue with their regular schedule.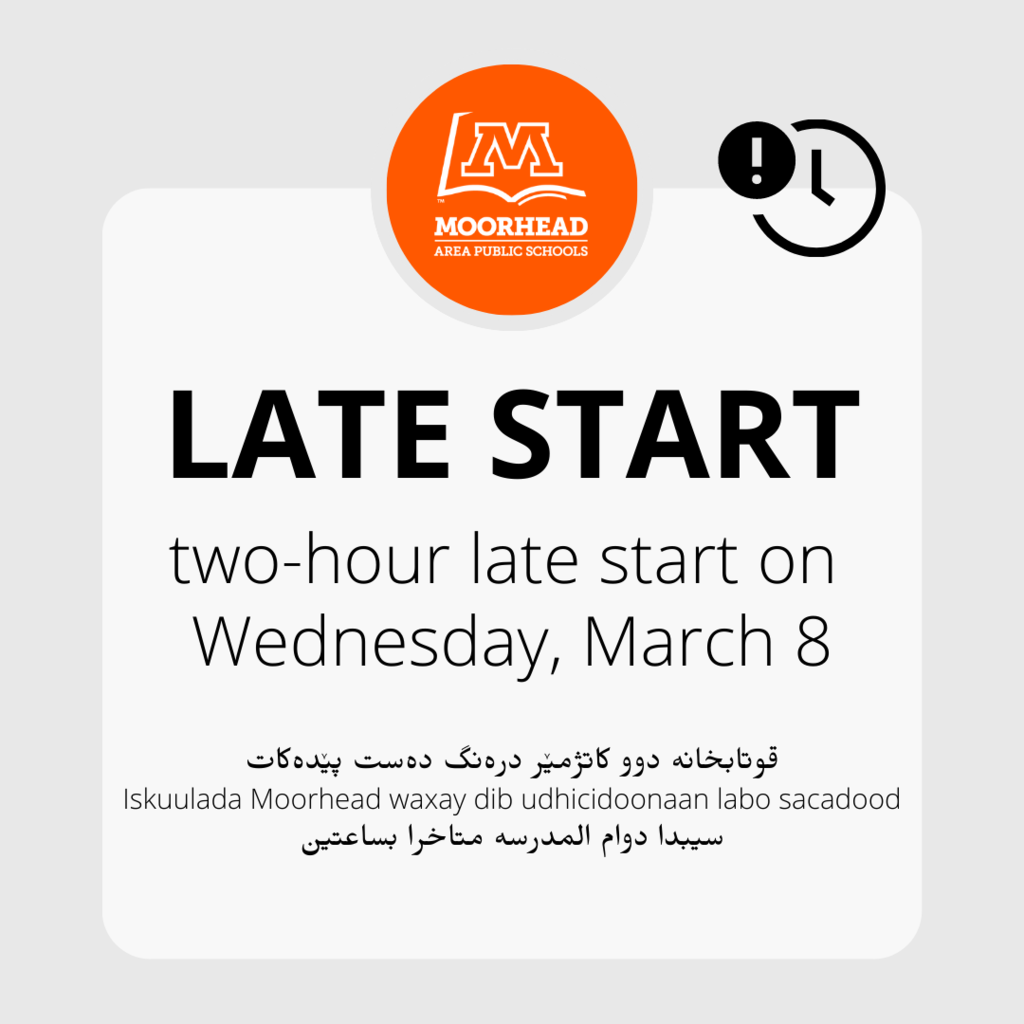 We Are Proud recognitions go out to two MHS Choir Students! 👏 MHS Sophomore Eleanor Culloton participated in the American Choral Directors Association 2023 Honor Choir. MHS Senior EmmaLeigh Black was selected into the 2022-23 Minnesota Music Educators Association All-State Choir.
MHS Staff Spotlight | Angie Aakre #WeAreProud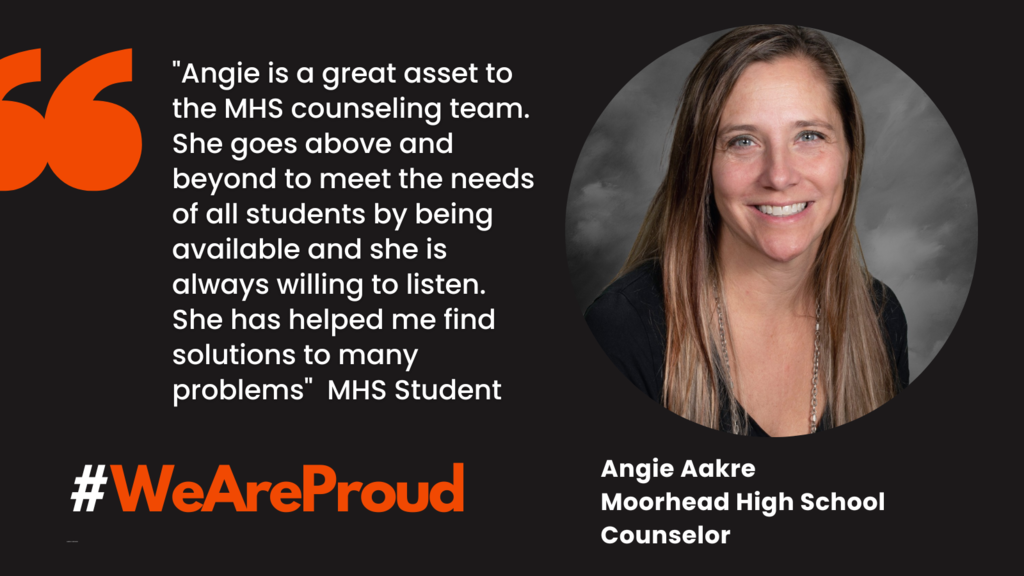 Aaron Reierson lets the puck fly by the Roseau goalie, scoring his third of four goals at the boy's hockey 8AA section final game held in East Grand Forks at the Civic Center on March 2. The Spuds, playing their 23rd straight section final, downed the Rams 8-1 to punch their fifth straight ticket to the Xcel Center to play in the state tournament. It will be their 20th state tournament appearance. Moorhead will play No. 3 seeded Edina on March 9 at 1pm in the opening round. #GoSpuds 🏒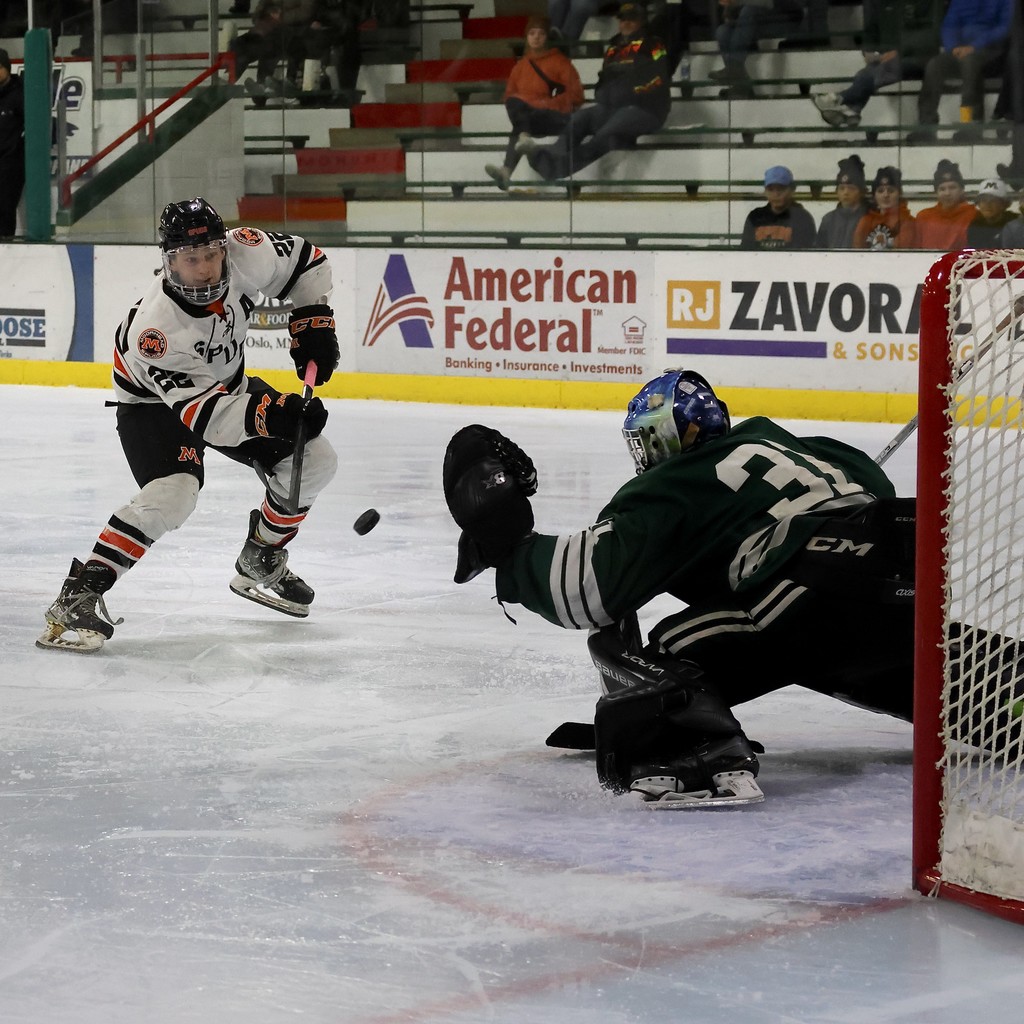 Minnesota State AA Boys Hockey tickets will go on sale for the general public at noon on Tuesday, March 7. Ticket sales are all online and require an access code. Spud fans can get the access code in the following ways: • In person at the Cullen Hockey Center - 12pm-4pm on Tuesday • Call the MHS Main Office - 284-2303 - 12pm-4pm on Tuesday State Hockey t-shirts sales are also available online only this year. Click here to order:
https://2023rinkrats.itemorder.com/shop/home/