We are so proud of our Kindergarten teacher, Ms. Clark 🎓Congratulations! #DoddsSquad #BetterTogether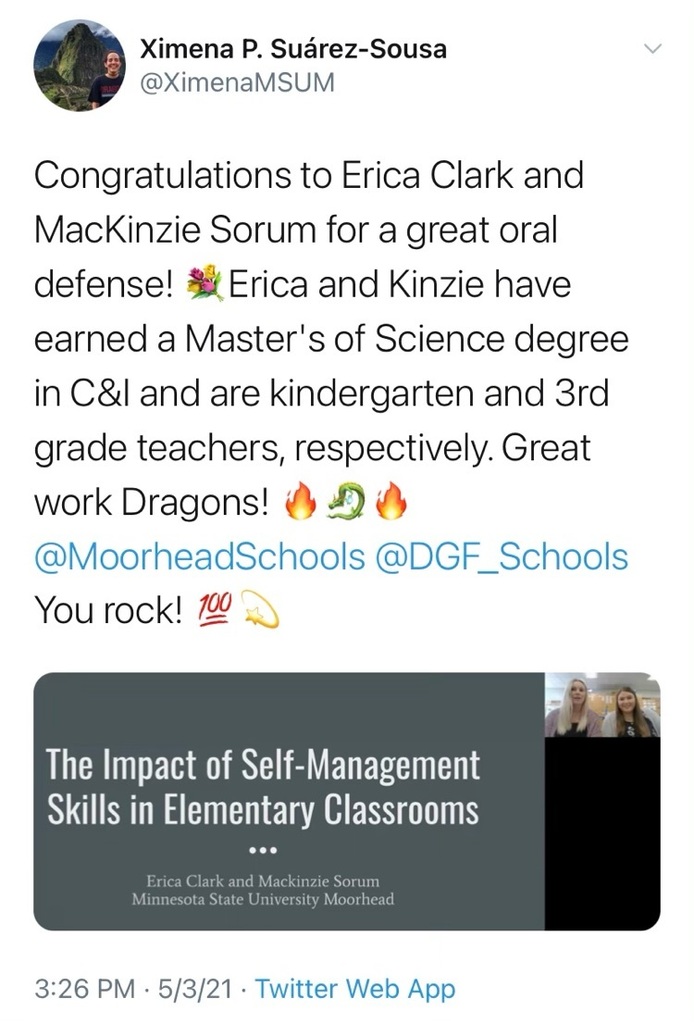 Listen to the virtual School Board meeting tonight at 6 p.m. A recording will be posted following the meeting. Under Minnesota Statutes 13D.021 due to the COVID-19 pandemic, the school board has determined to limit public attendance at School Board meetings to 10 people, as set forth by the CDC and MDH until further notice. >>Live Stream:
https://www.youtube.com/watch?v=wqtMBTisBy8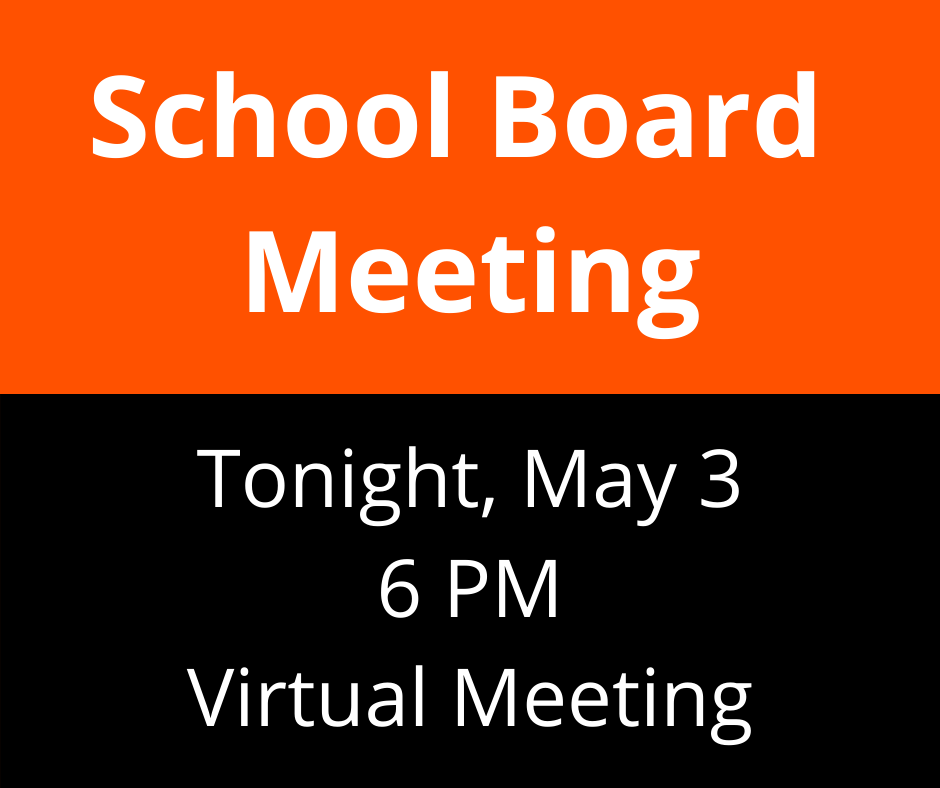 Help our school make some dough!! Our PTAC and Papa Murphys are having a fundraiser - check out the flyer for details!
https://5il.co/s6x0

Today is #SchoolPrincipalDay! Thank you to all of our amazing principals and assistant principals who go above and beyond for our students. 👏🧡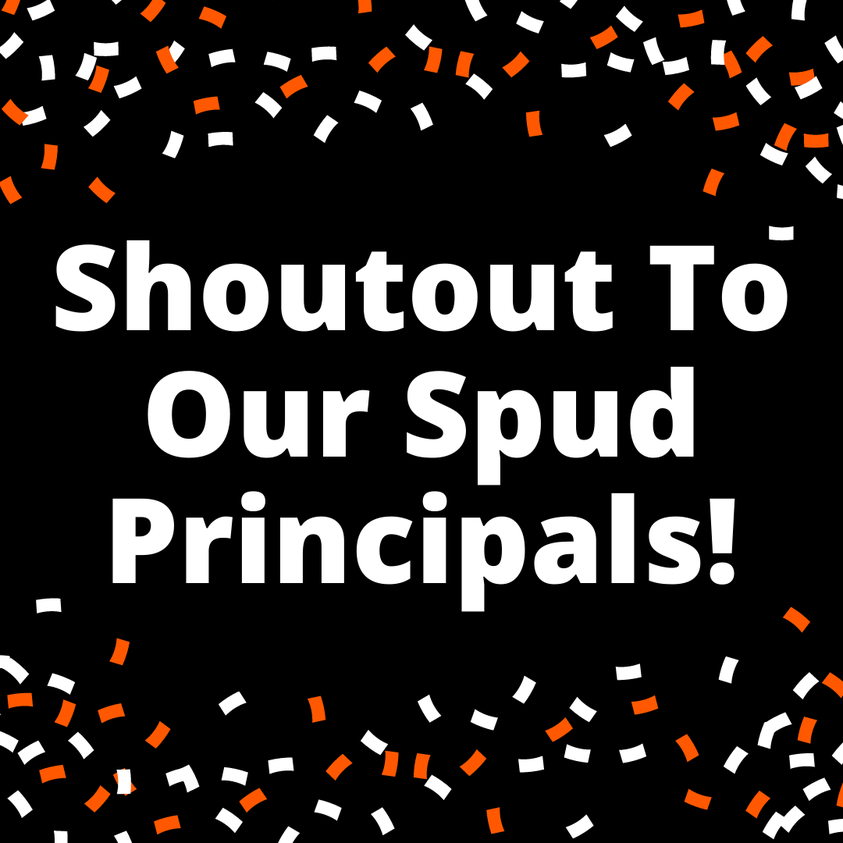 Meet our team! This week we would like to recognize social worker Hilda Cervantes. Here are some fun facts about Hilda! 🔸 Favorite treat: Special K Bars 🔸 Favorite part of the job: "Building positive relationships with the students and families and also having a great team of amazing co-workers." 🔸 Favorite inspirational quote: "I've learned that people will forget what you said, people will forget what you did, but people will never forget how you made them feel." - Maya Angelou Thanks for everything that you do! #MeetOurTeam #SpudPride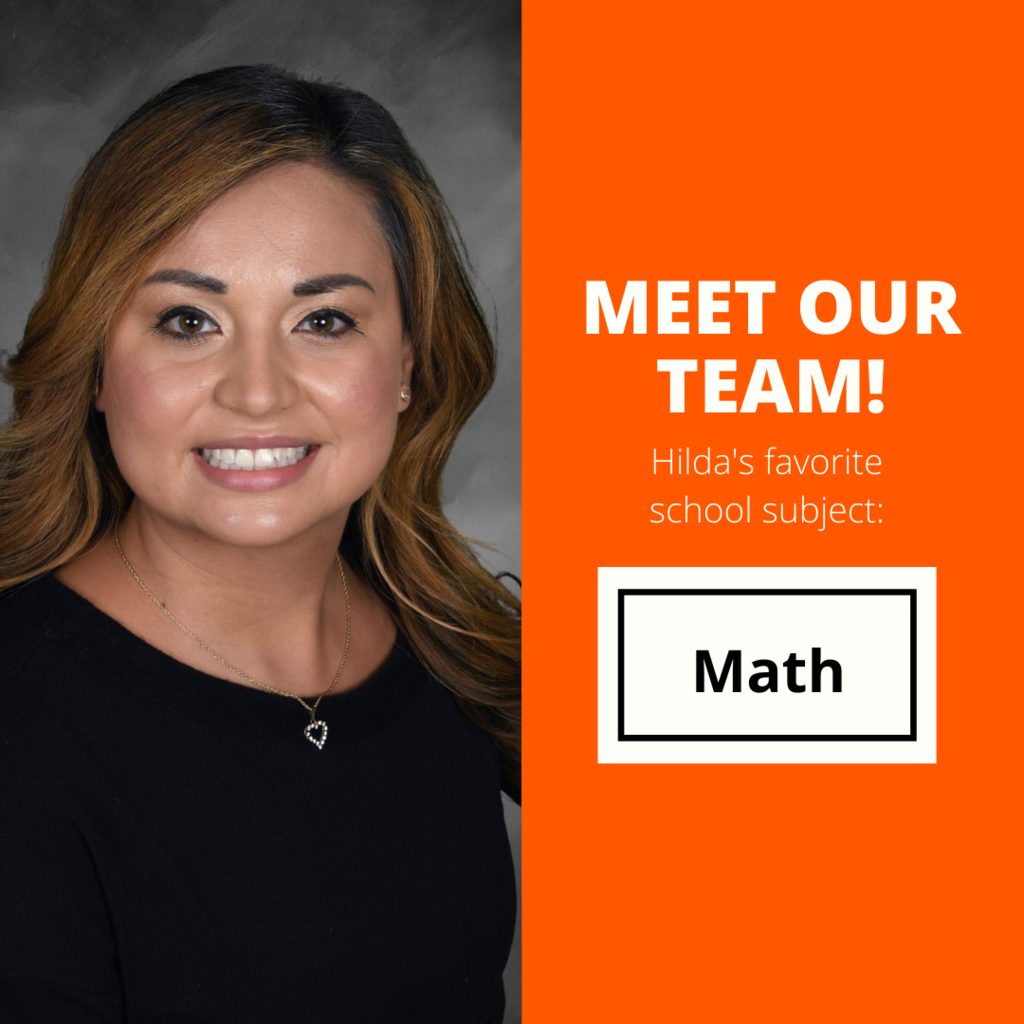 May KIDsource link now available. Loaded with information for your children to stay active this summer!
https://5il.co/qqpz

April is Autism Acceptance Month, so let's take this time to raise awareness and celebrate our differences! Want to learn more about how you can create acceptance? Check out
https://www.autismacceptance.org/
Ellen Hopkins staff wore their Autism Awareness shirts to #CelebrateDifferences!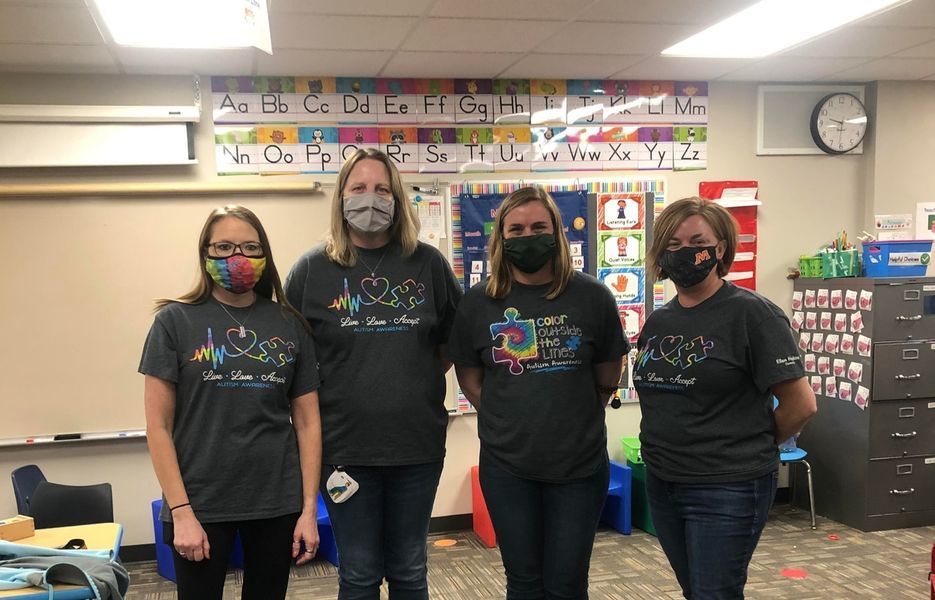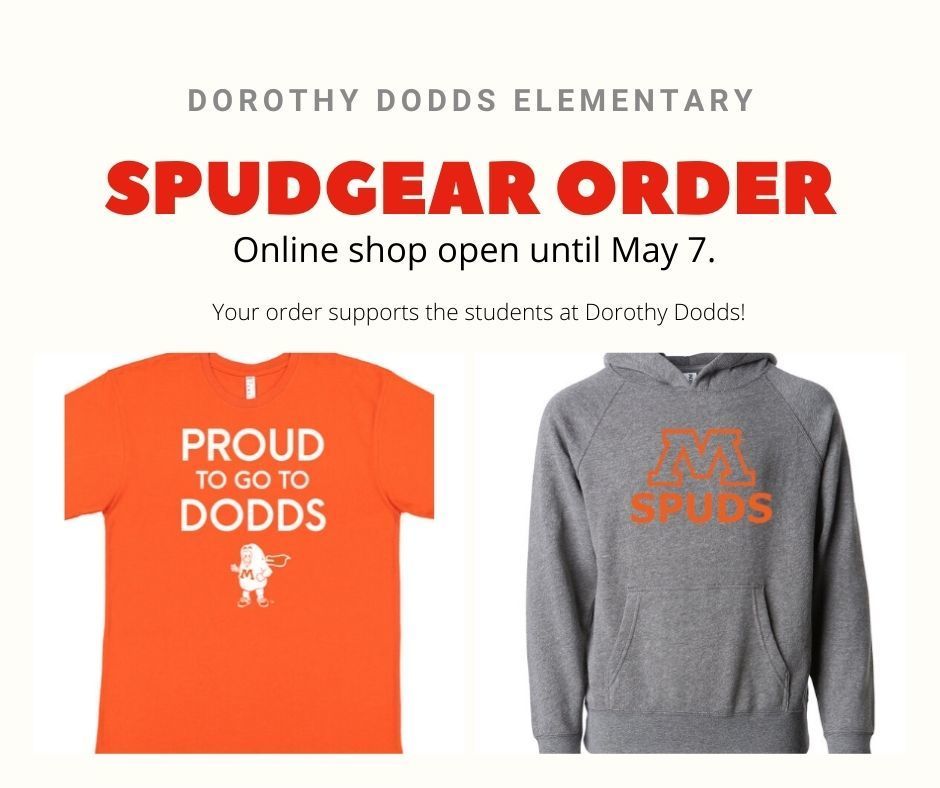 There has been a change to the SPRING FLING - Dress-up Day list. This is the updated version - thank you!
https://5il.co/s2d6

DOROTHY DODDS' THIRD ANNUAL SPRING FLING! May 3rd-7th! The Sunshine Committee has fun plans for this week. Door Decorating Challenge! Different daily theme for what to wear to school that day! Flyer attached with details!
https://5il.co/s16f

Dorothy Dodds PTAC is doing a fundraiser with PushSave. This is a great way to raise money for our school. Please open the attached link and get signed up!
https://5il.co/rxkk

Bring on spring! Third graders stop to smell the roses and appreciate the beauty and uniqueness of each flower planted. #BetterTogether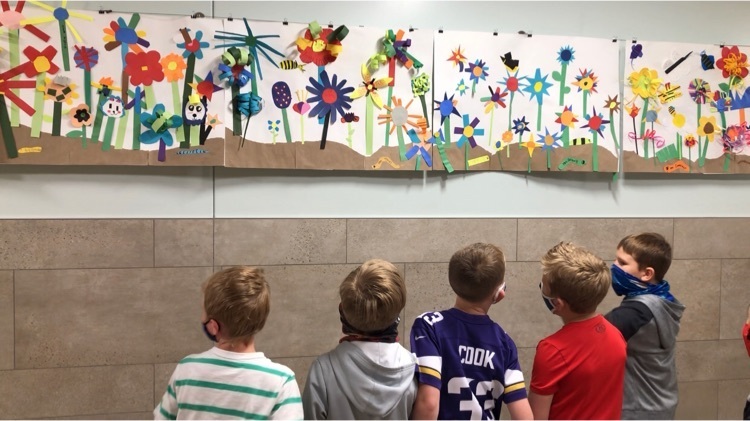 Shout out to these two wonderful ladies for all they do. They're an important part of Team Dodds and are appreciated by all! Happy Administrative Professional Day, Lori and Shirley! #BetterTogether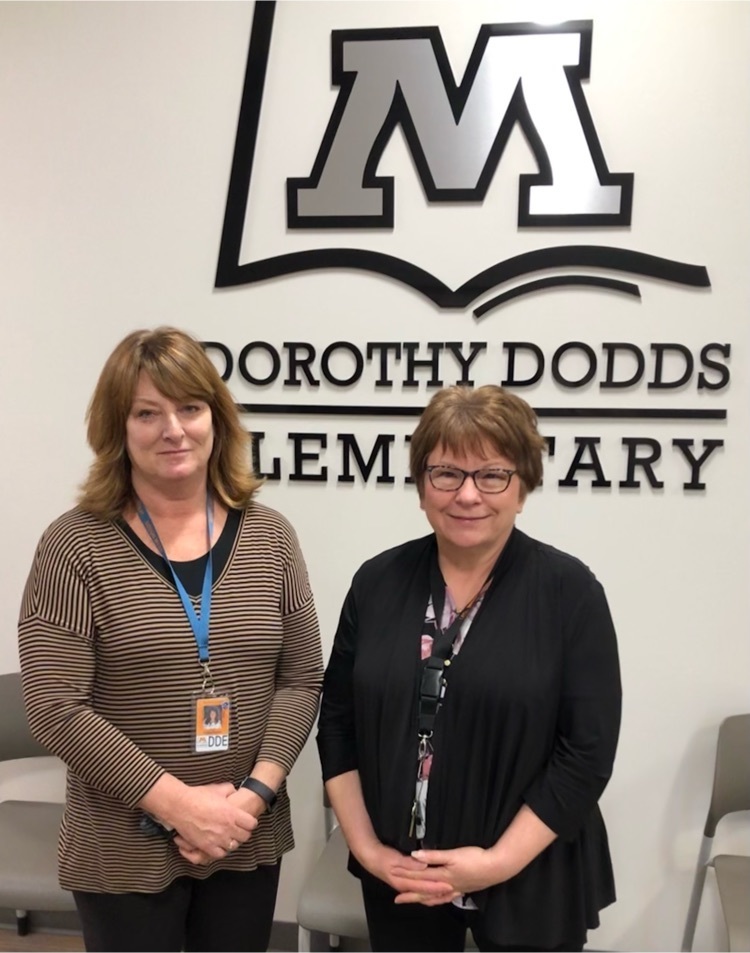 Want to learn more about the new career academy and Moorhead High School's new approach to education? Check out the article by Fargo INC, Innovation In Education: Enhancing The Spud Experience! Link 👉
http://ow.ly/6cud50EnT1s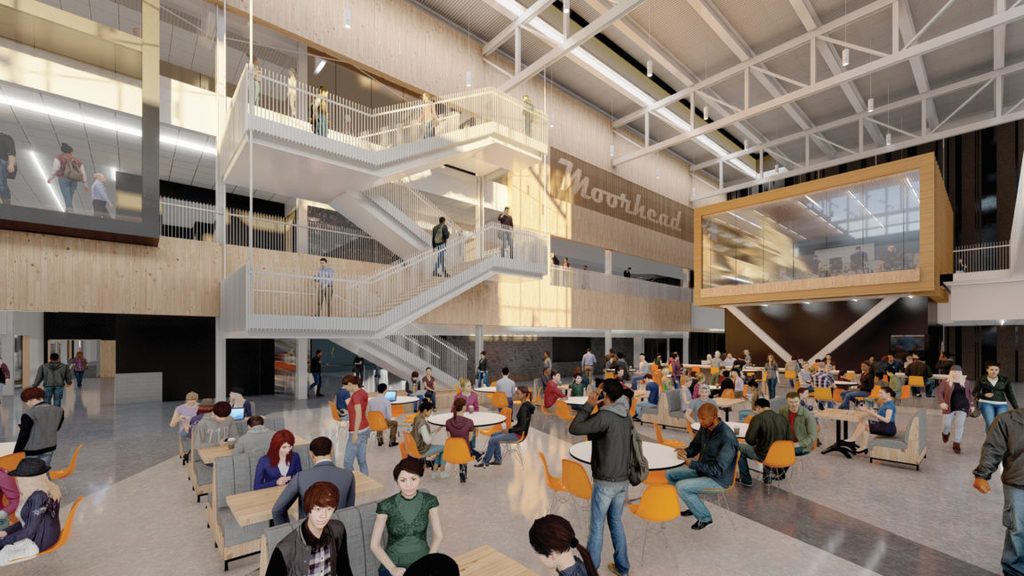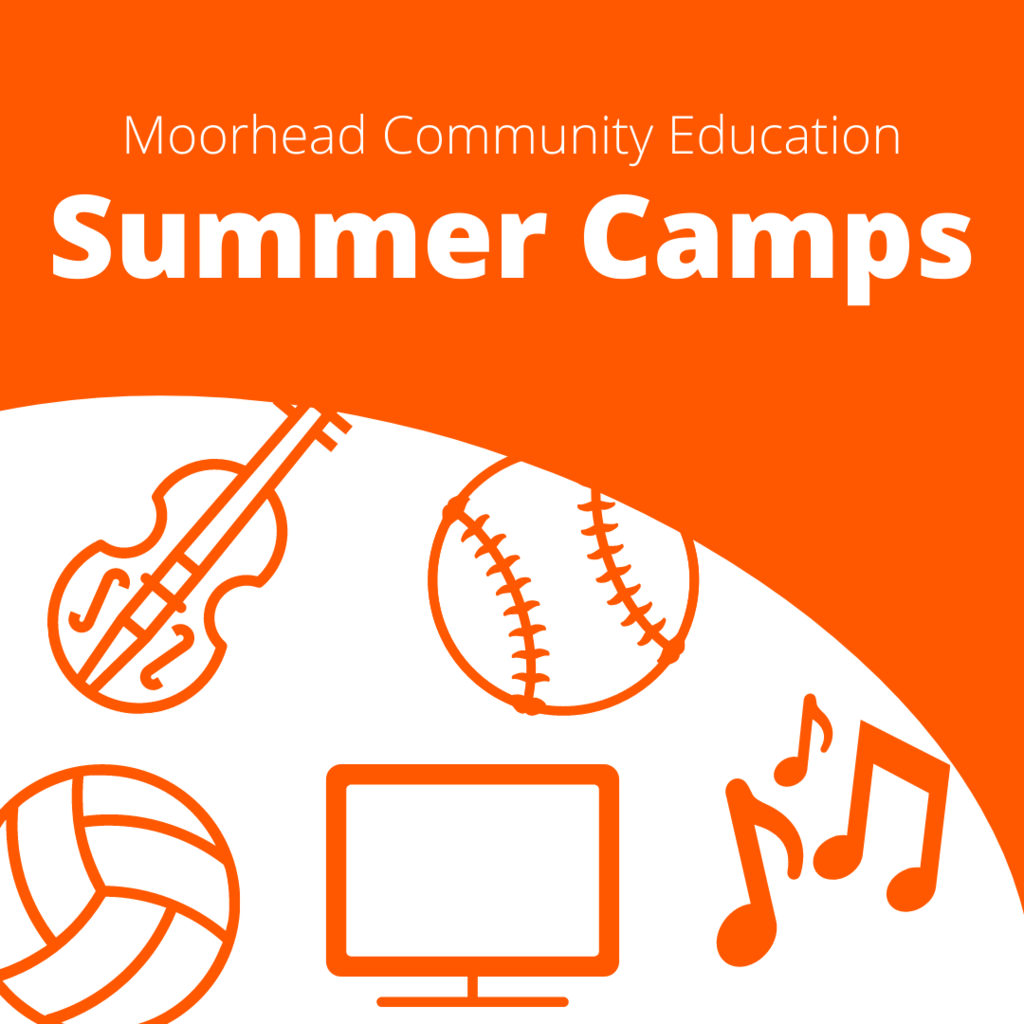 Listen to the virtual School Board meeting tonight at 6 p.m. A recording will be posted following the meeting. Under Minnesota Statutes 13D.021 due to the COVID-19 pandemic, the school board has determined to limit public attendance at School Board meetings to 10 people, as set forth by the CDC and MDH until further notice. >>Live Stream:
https://www.youtube.com/watch?v=g6bIMEmt2j4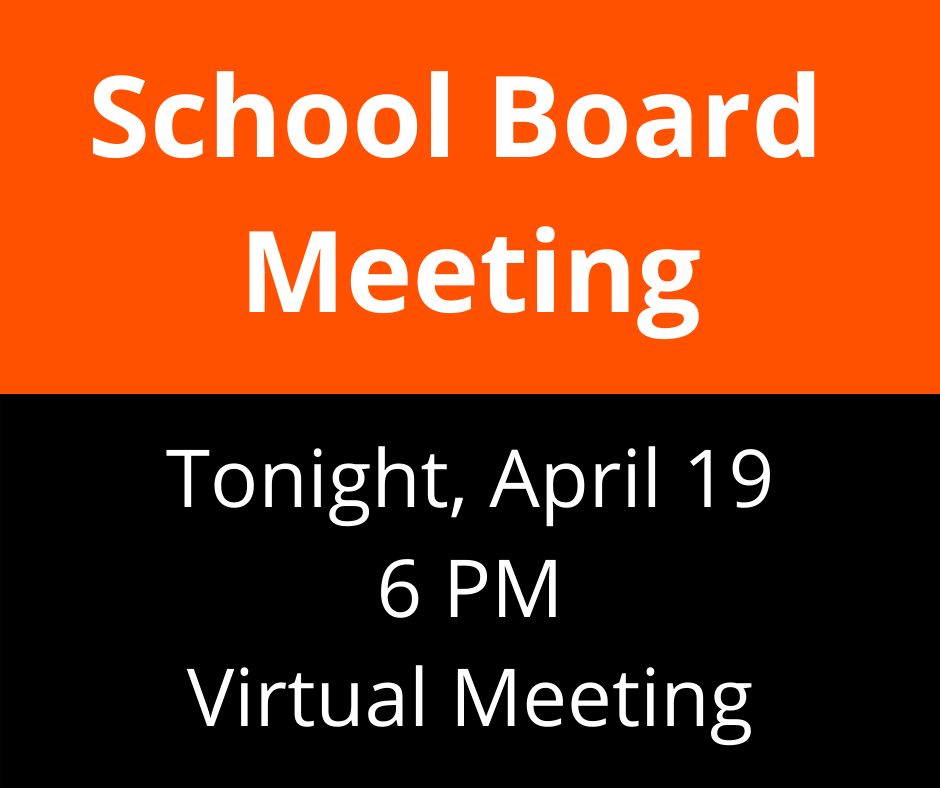 Bevin's message is spot on! Dodds' community of learners are definitely #BetterTogether! #DoddsSquad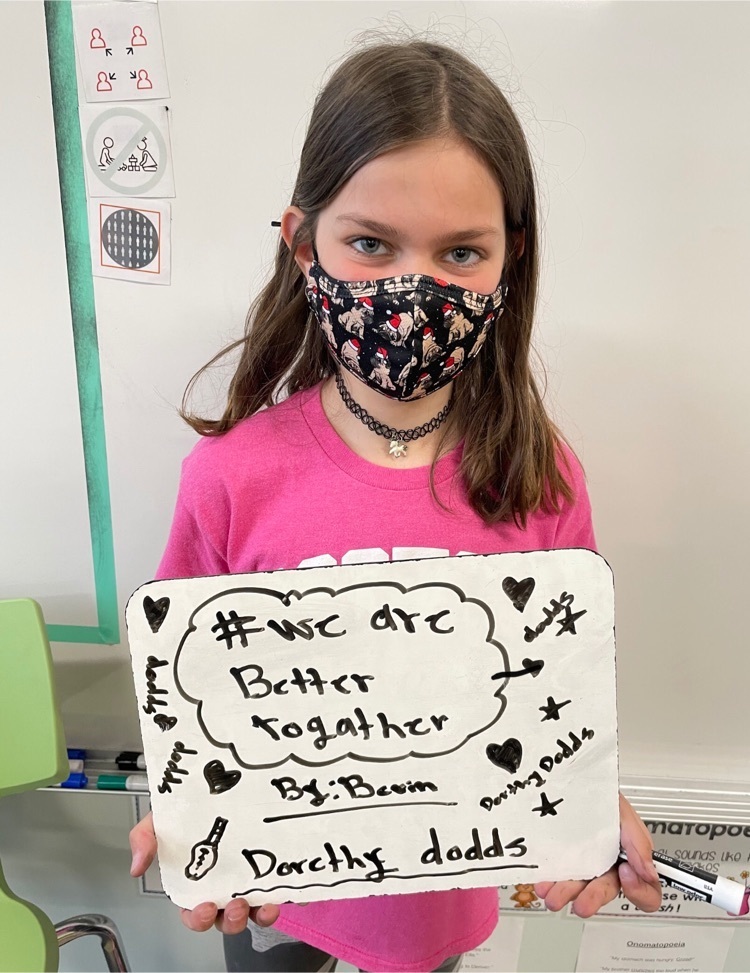 Three Dodds' teachers earned Catalyst certification for demonstrating proficiency with key non-verbal classroom management skills! Congratulations Mrs. Burson, Mrs. Struck, and Ms. Clark! #DoddsSquad #SpudPride

So fun watching these 3rd graders in Ms. Kasprzak's room relaxing in the Media Center during their check out time! @doddsspuds @moorheadschools #DoddsSquad #SpudPride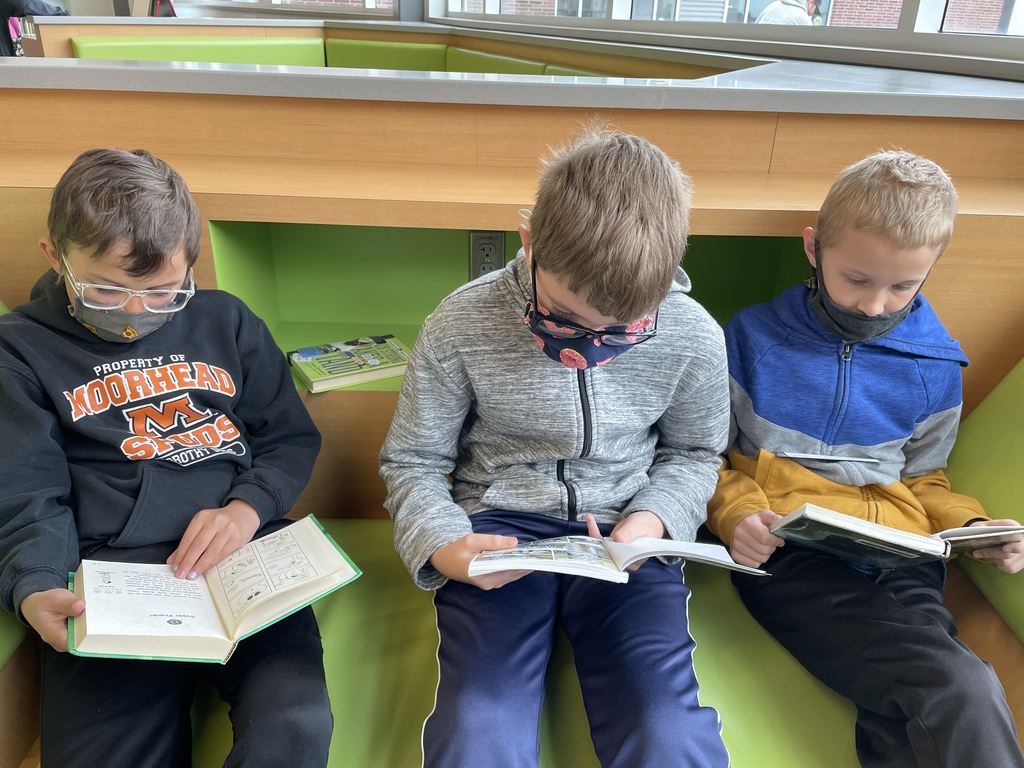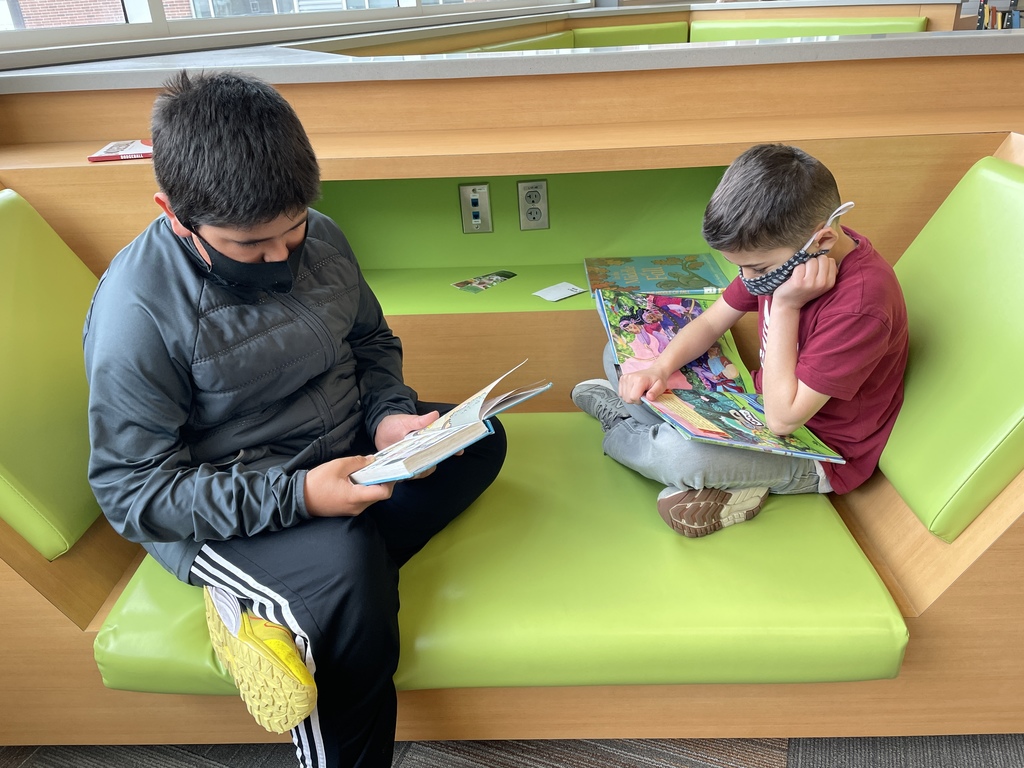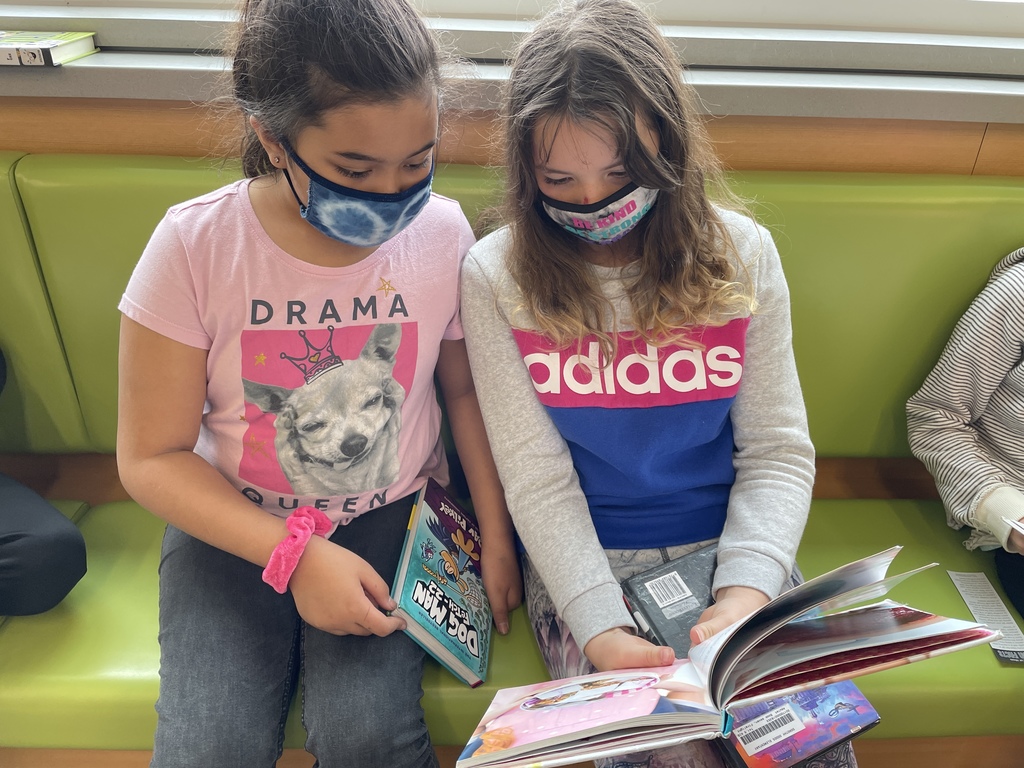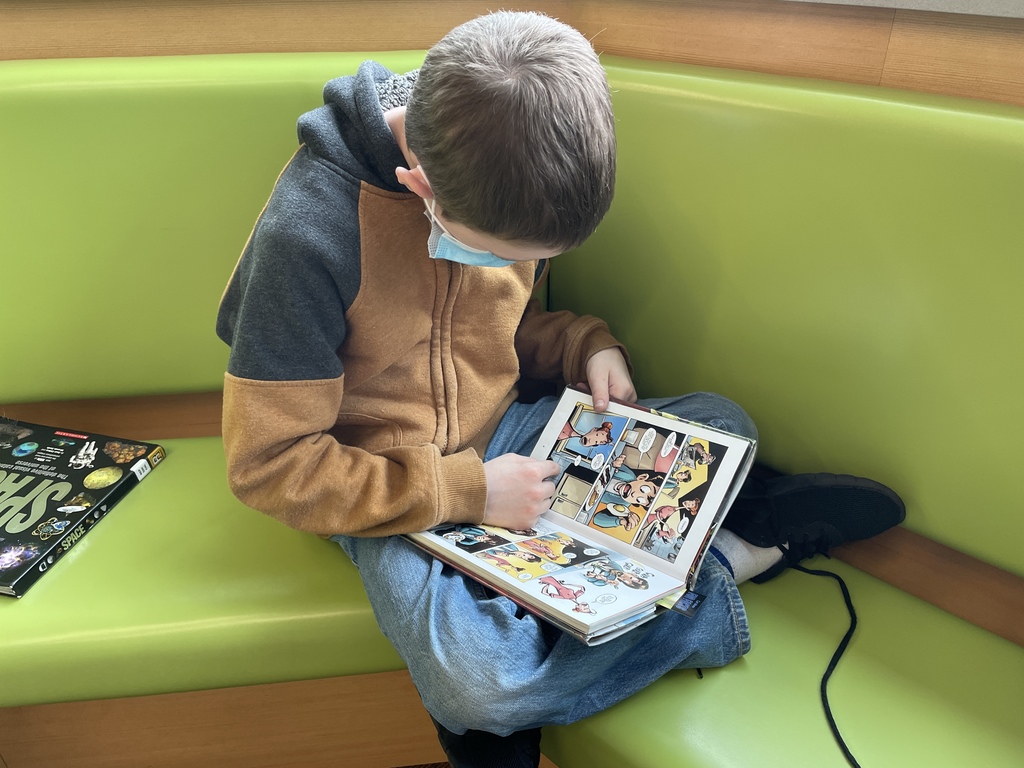 We are each other's most valuable resource! Paraprofessionals get a refresher from Dodds' literacy coaches on foundational reading skills. #BetterTogether #GrowthMindset