🔶REMINDER 🔶There will be no school for Moorhead students from Wednesday, Oct. 20 - Friday, Oct. 22. Classes will resume on Monday, Oct. 25.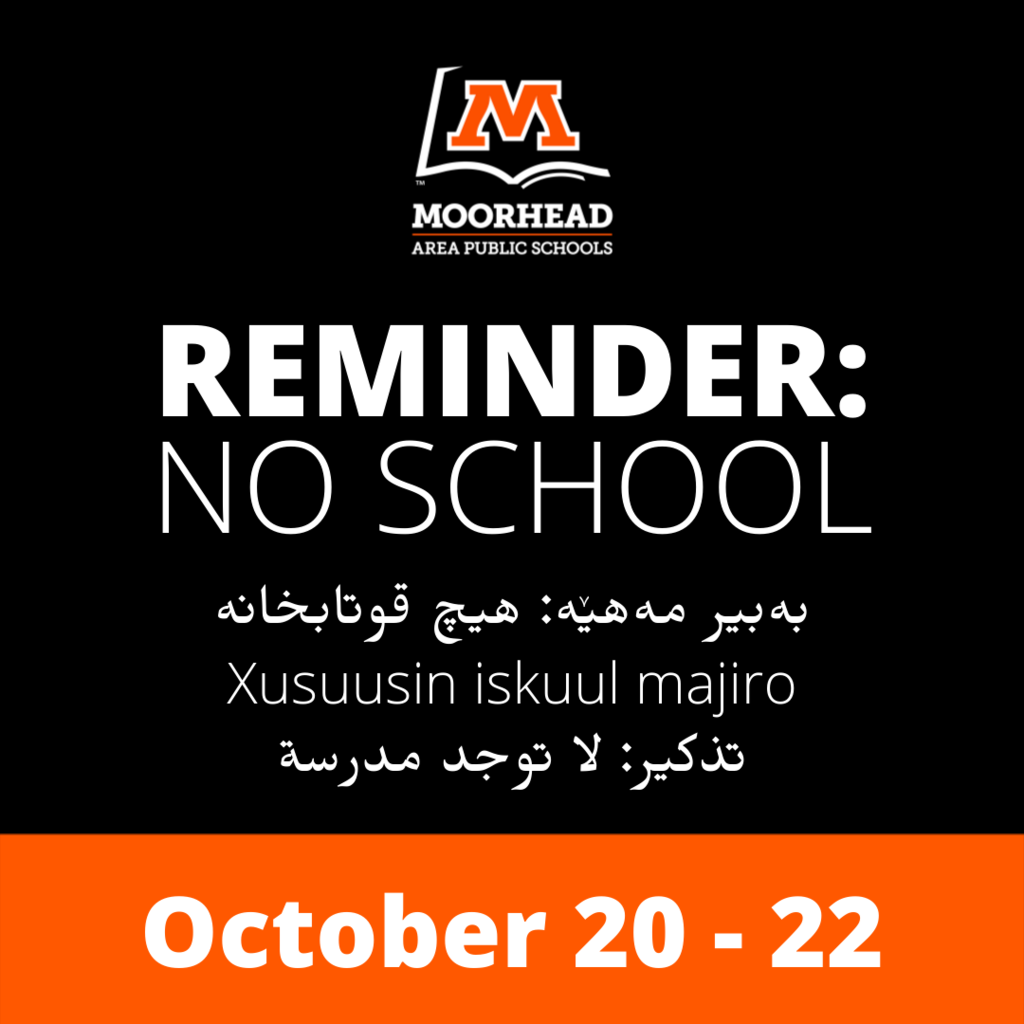 Exciting wrestling information.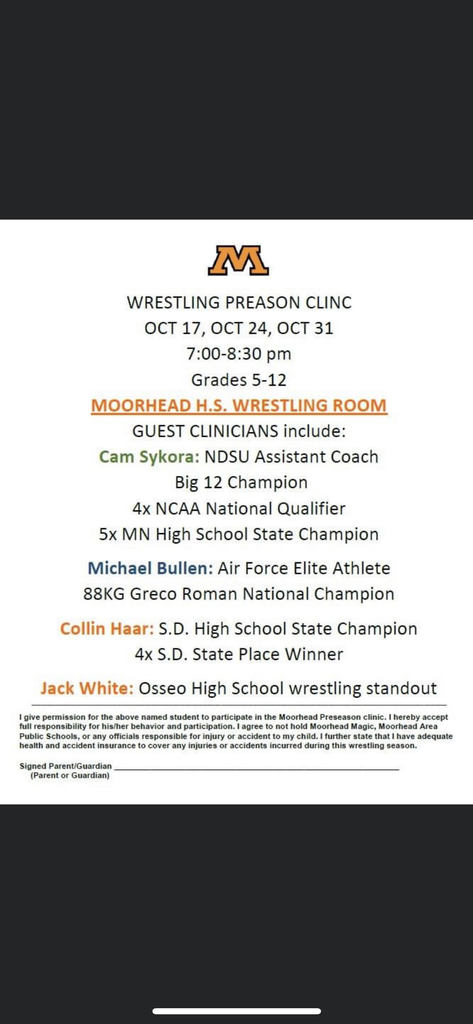 Important, please note: Oct. 15 is a regular school day schedule. The district monthly print calendar incorrectly lists Oct. 15 as a late start day. Please update your calendar accordingly.

Just a reminder, there is NO late start Friday. It is a regular school day. The district calendar is not correct.

Flu season is approaching fast! For the convenience of students and their families, flu shots will be available during conferences this month. Check out below where you can stop to get your flu shot: Oct. 18 @ Dorothy Dodds, 3-8 p.m. in Conference room 101 Oct. 18 @ Moorhead High School, 3-8 p.m. in the Health Office Oct. 19 @ Horizon Middle School, 3-8 p.m. in the Health Office Oct. 19 @ Robert Asp, 3-8 p.m. in the Media Center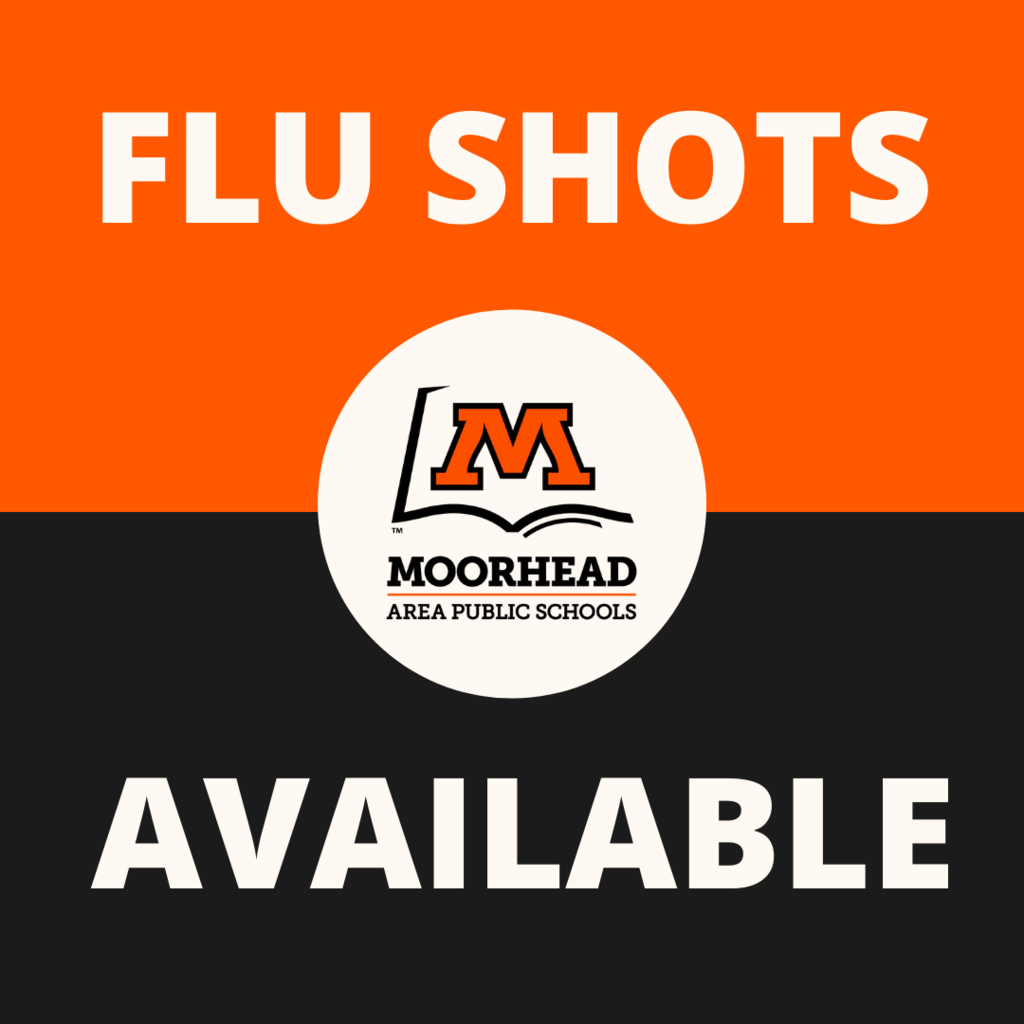 Meet Horizon Middle School East Paraprofessional Cammy Carlson, who says the best part of the job is: "Getting to know the students and the amazing people I work with." 🏃‍♀️ Favorite school subject was English or P.E. 🚲 Enjoys cycling 📘 Favorite children's book is Too Many Pumpkins by Linda White #MeetOurTeam #SpudPride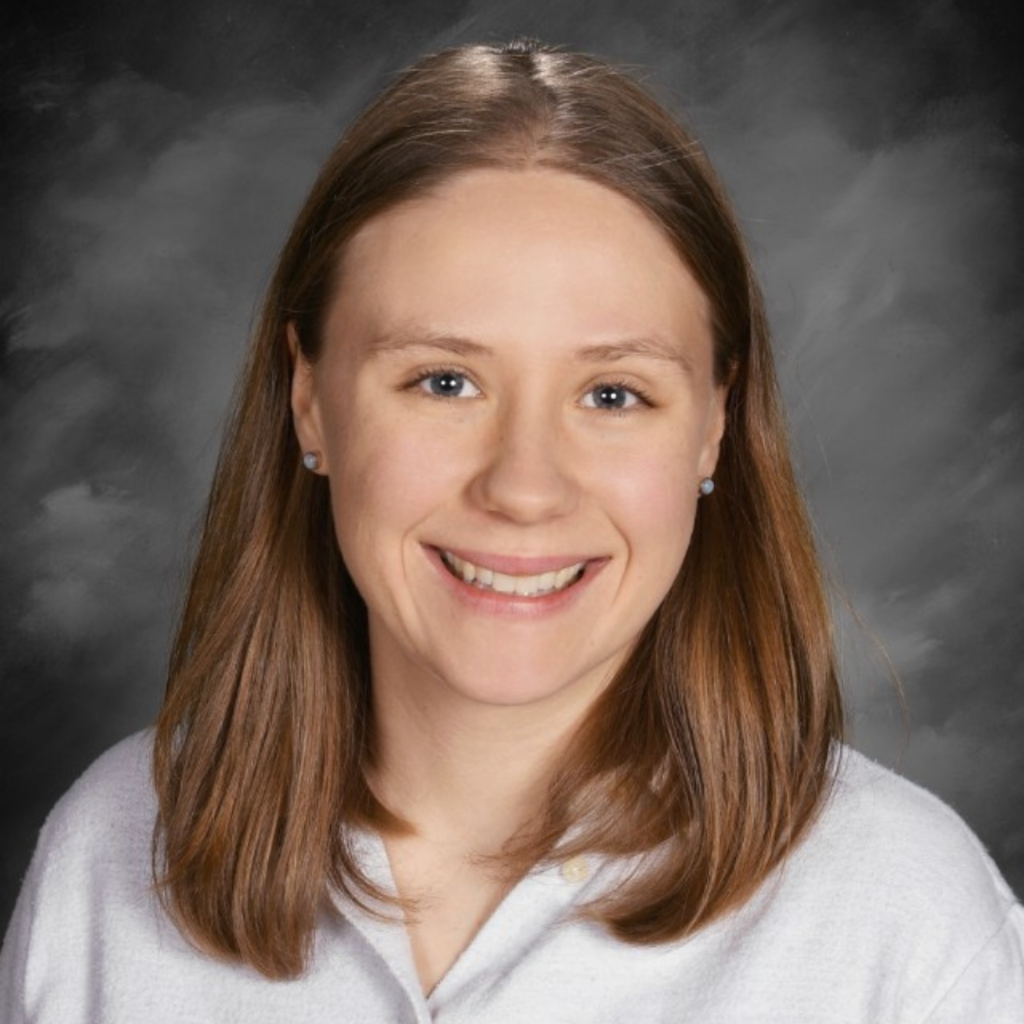 NEW THIS YEAR! Families will use PowerPTC to sign up for fall conferences. Conferences will be held: 5:00 to 8:30 pm on Monday, October 18 5:00 to 8:30 pm on Tuesday, October 19 8:00 to 11:00 am on Wednesday, October 20 Parents may now schedule your student's Parent Teacher Conference online! These conferences will be held in-person or virtually. Please choose one, 20 minute session for each student. The link to the PowerPTC conference scheduling is located on PowerSchool Parent Portal. Your student's homeroom teacher can also assist you with scheduling a time to attend P/T Conferences! The instructional video on how to use the PowerPTC is located at:
https://youtu.be/xMYbYU4SN-A
(click here) *If you need help logging in to PowerSchool, please contact our office at 218-284-8300

🔶REMINDER 🔶 Please pay for your students Chromebook insurance fee! It is labeled as '1-to-1 Technology Fee' on E Funds or you can bring cash or check to the main office! The insurance fee is $40.00 and will cover any damage that may happen to the chromebook. Any broken screen results in a device repair charge of $135.00, if you pay the insurance fee that would cover those damages & more for the school year!

The 7A volleyball team 2 game scheduled for 10/7 at 5:00 at Liberty, the game has been pushed back to 6:00

7A Team 1 VB vs Sacred Heart for 10/7 has been rescheduled for 10/15 at Horizon (Orange gym) at 5:30 8A VB has added a game Vs. Sacred Heart at Horizon (Orange gym) at 4:30 also 10/15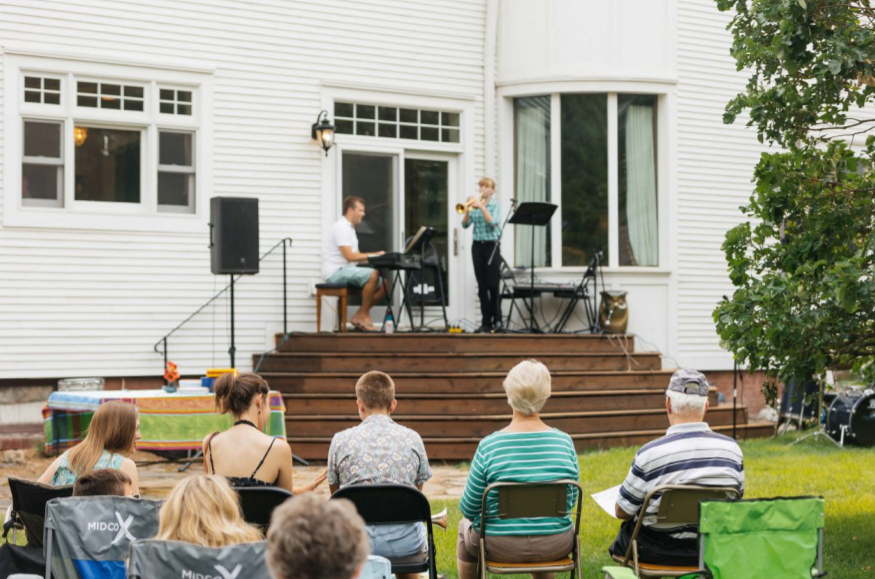 🔶REMINDER 🔶There will be no school for Moorhead students on Friday, Oct. 8. Classes will resume on Monday, Oct. 11.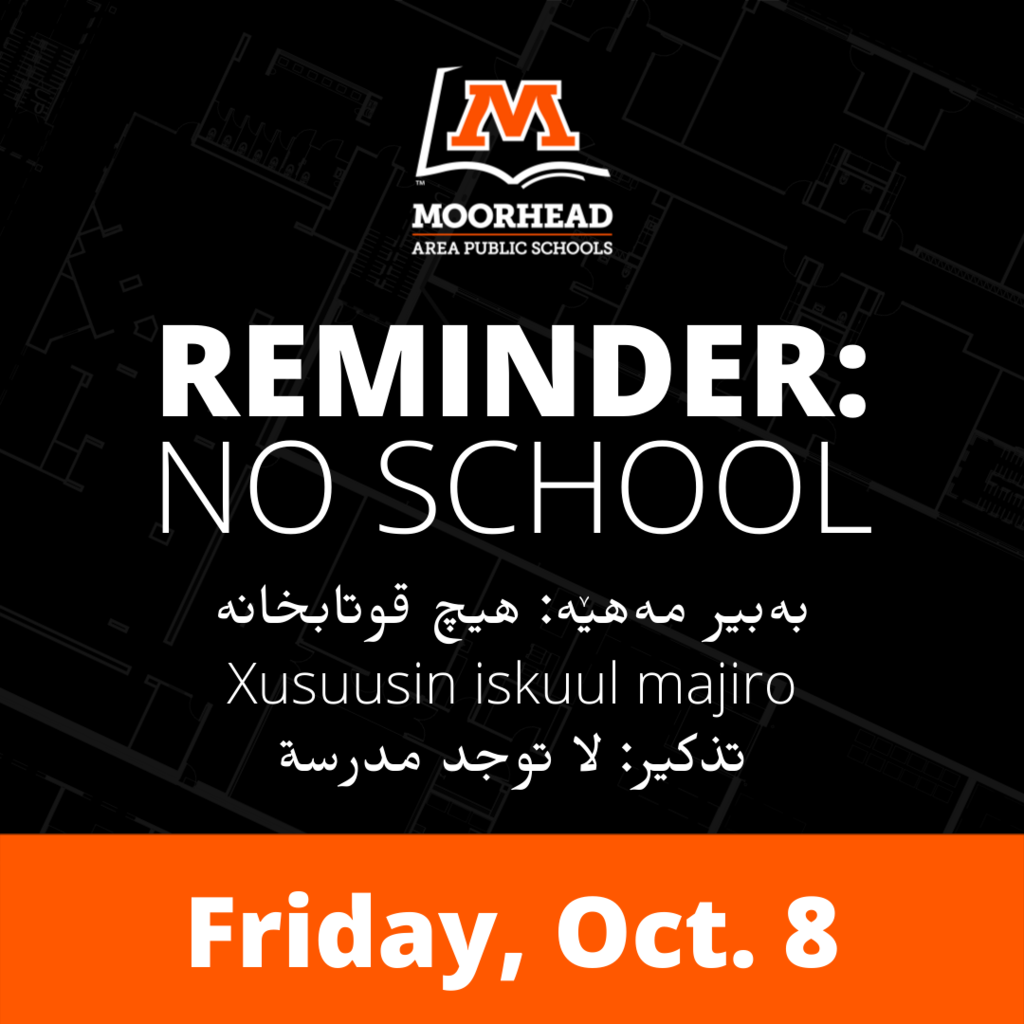 Dear Moorhead Spud Students & Parents, Haney's Photography will be having 2 makeup school picture sessions (not retake) at the District Office. Inside the boardroom. These makeup sessions will replace makeup sessions at every school. When: 3-5pm Tuesday, Oct 5 3-5pm Tuesday, Oct 12 Where: Moorhead Area Public Schools (District Office - in the Boardroom - Enter Door #2) 1313 30th Ave S Moorhead, MN If your student has not had a picture taken, we will have camera cards from all grades K-11 on hand. 1. Everyone will enter DOOR #2 facing the East parking lot 2. Check in with one of the Haney's staff at a table to grab a camera card with your name on it 3. Enter the boardroom for a picture, exit the other door. 4. Easy day! Haney's Photography is trying to get everyone in the district done on these 2 dates if there was a quarantine, conflict, etc. These are makeup sessions. Retake sessions will be done at a later date at our studio TBA. Please try to get your kiddos into the MAPS office during these dates. Thank you, Greg & Gabe Haney Any questions or concerns, please text Greg Haney at (218)979-1131 stating your name and inquiry!

Want to know what MAPS events are coming up? Discover how to check out event details on the mobile app along with more helpful tips here -->
https://www.isd152.org/article/524186
1. Select the Menu button in the lower left corner. 2. Select Events from the menu. 3. For more information about an event, tap the arrow to the right of the event to find out more. Use the MAPS mobile app to stay up to date and in the know on everything Spuds, including upcoming events you could attend!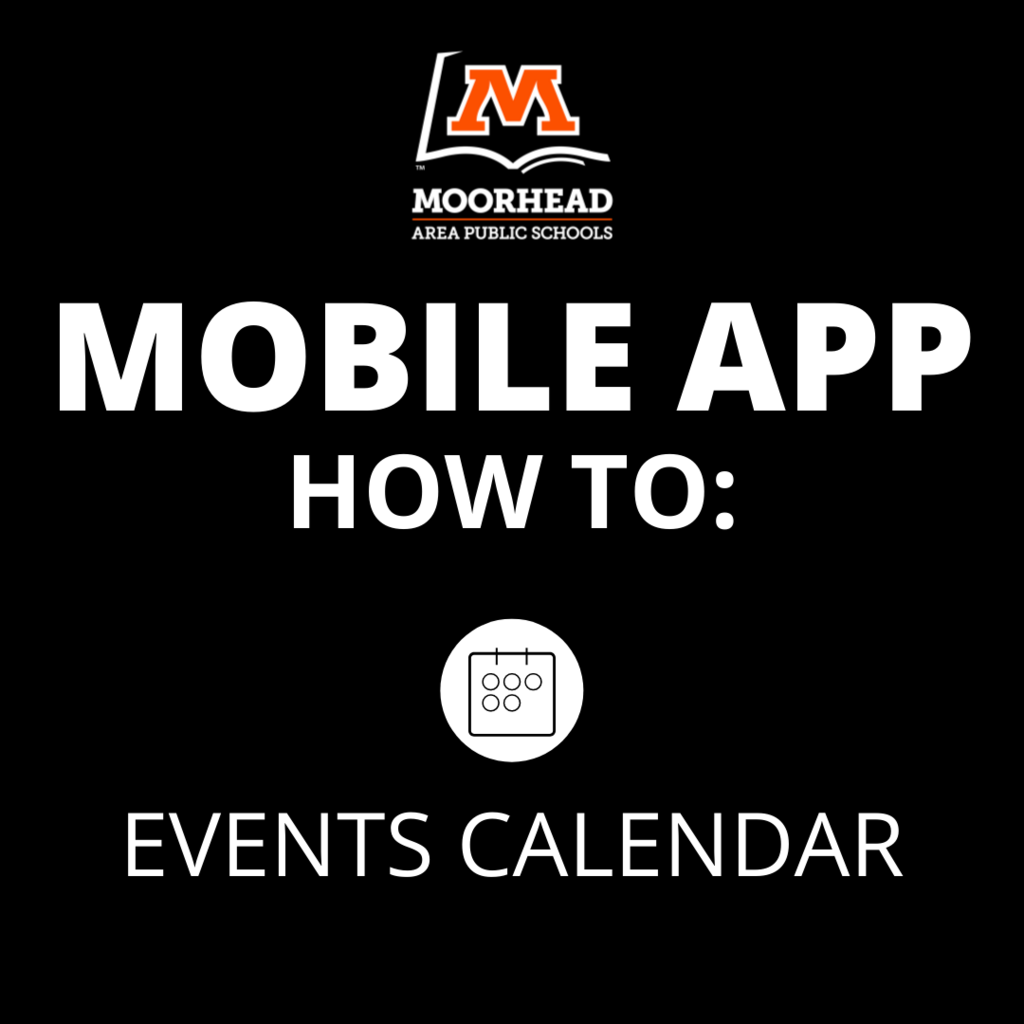 The football game between 8B Team 2 and Ben Franklin on 10/7will be played at North High School, the time has changed to 6:30.

The Moorhead High School Career Academy offers a variety of labs where students can get hands-on experience learning about engines, welding, construction, culinary arts, medicine and more. If you are interested in learning about the Career Academy, join us for the grand opening at 1:30 p.m. on Friday, Oct. 8. 🎉 Read more about event details here -->
https://www.isd152.org/article/544756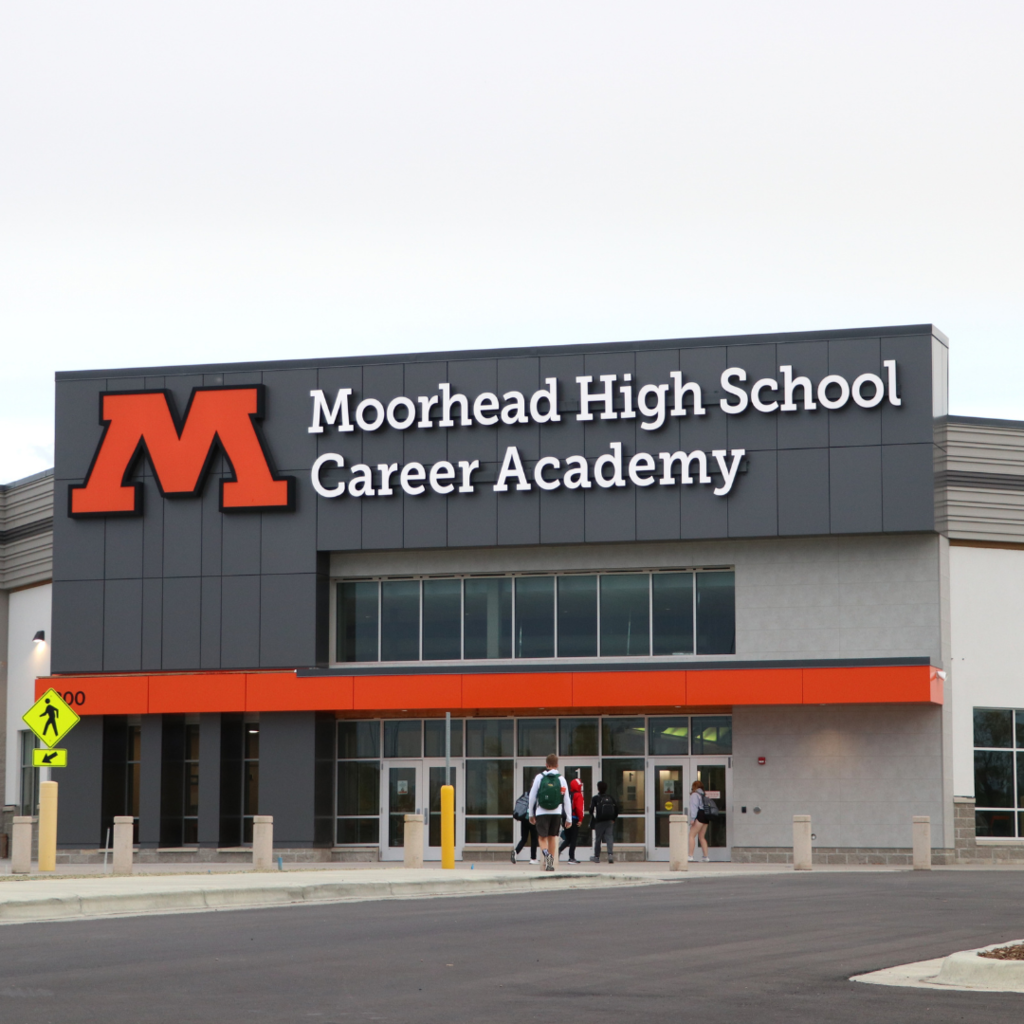 Todays 8A Football game at 5:00 will be played at Liberty Middle School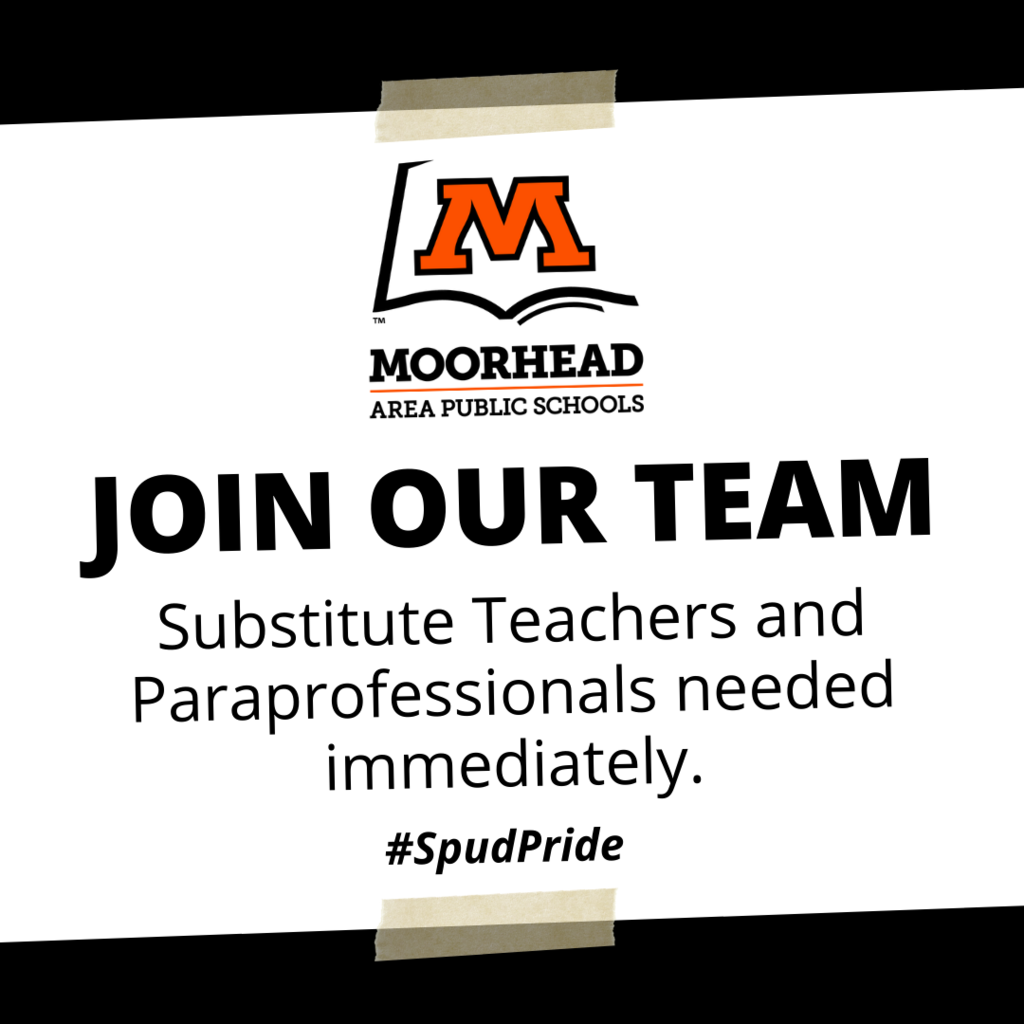 Check out the "new student" in Mr. Pipinich's 6th grade band. The students were surprised by their teacher Ms. DeKrey who showed off her flute skills. 🎵 #SpudPride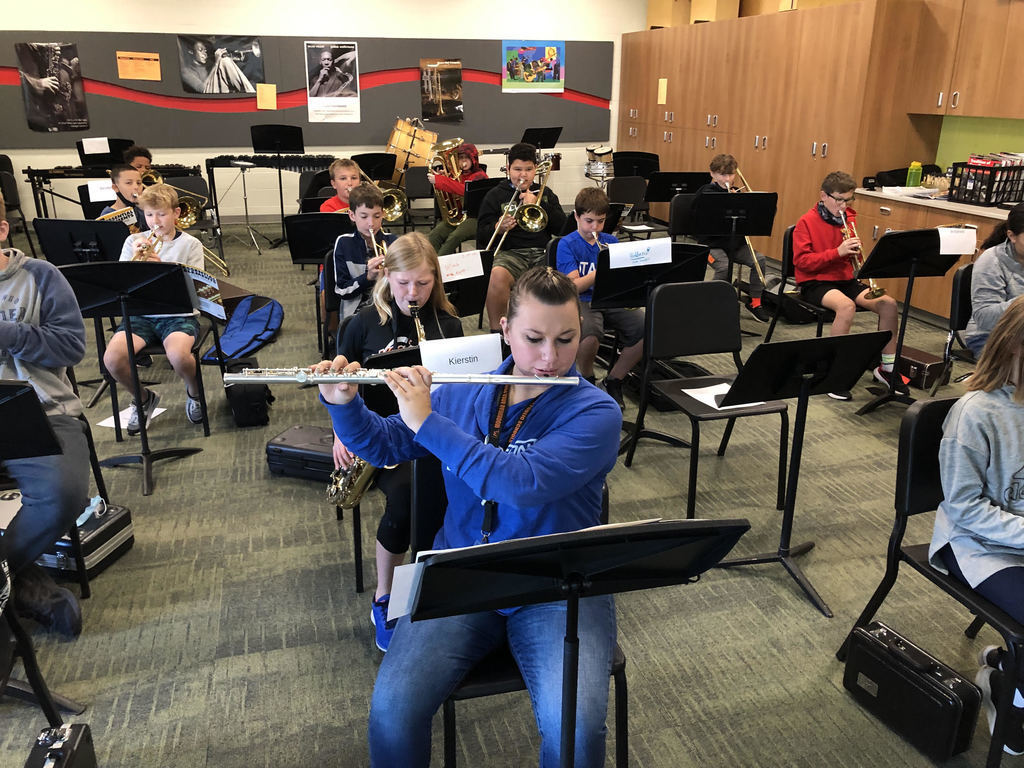 The 7th team 2 Football game vs Liberty on 9/28 will be played on the Sheyenne High School turf.