Four Moorhead ABE students took their first of four official GED exams in the past week. Vista Center for Education houses a Certified GED Testing Center for our enrolled ABE students to take their official GED exams onsite. Students prepare for and schedule each of these exams (social studies, science, math, & language arts) once they are academically ready.
Concordia College's Dr. Lisa Twomey and students from her Inquiry class shared writings from the fall partnership with Moorhead ABE and current immigration data for the Fargo/Moorhead area. Two of the college students in attendance also spoke to the importance of opportunities for their refugee mothers to be able to attend English classes to further their own education. Shout out to Lisa and her tireless efforts to connect this community!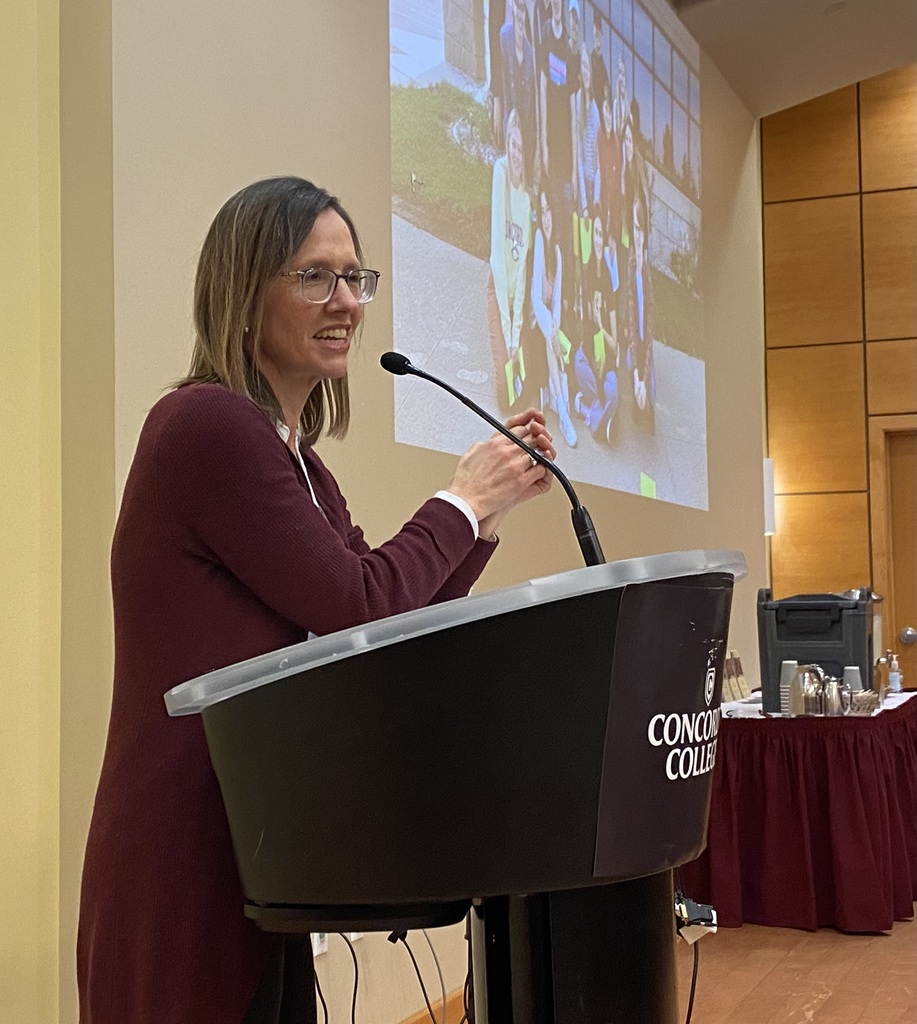 There will be no school for Moorhead students on Monday, Jan. 16. Classes will resume on Tuesday, Jan. 17.
Lori Mattison, TRIO Advisor, was at ABE to share a presentation entitled, "College...Is It For You?" to the ABE participants who are curious about the academic, financial and time commitments that it takes to be successful in college. In her regular visits to ABE, she also provides: one-on-one student meetings, online college search help, regional college tours, scholarship information, assistance with FAFSA & college applications, and a number of other college-centered presentations to ABE students.
"Generated by Love: Let Our Voices Be Heard and Our Works Be Seen" Moorhead ABE students along with the Fall 2022 Concordia College Inquiry Seminar students are invited to participated in a concurrent session and social hour on Martin Luther King Jr. Day at Concordia College. Students will share their experiences this semester, the poetry created, and their own assimilation experiences coming to the United States. Contact your ABE teacher for more details.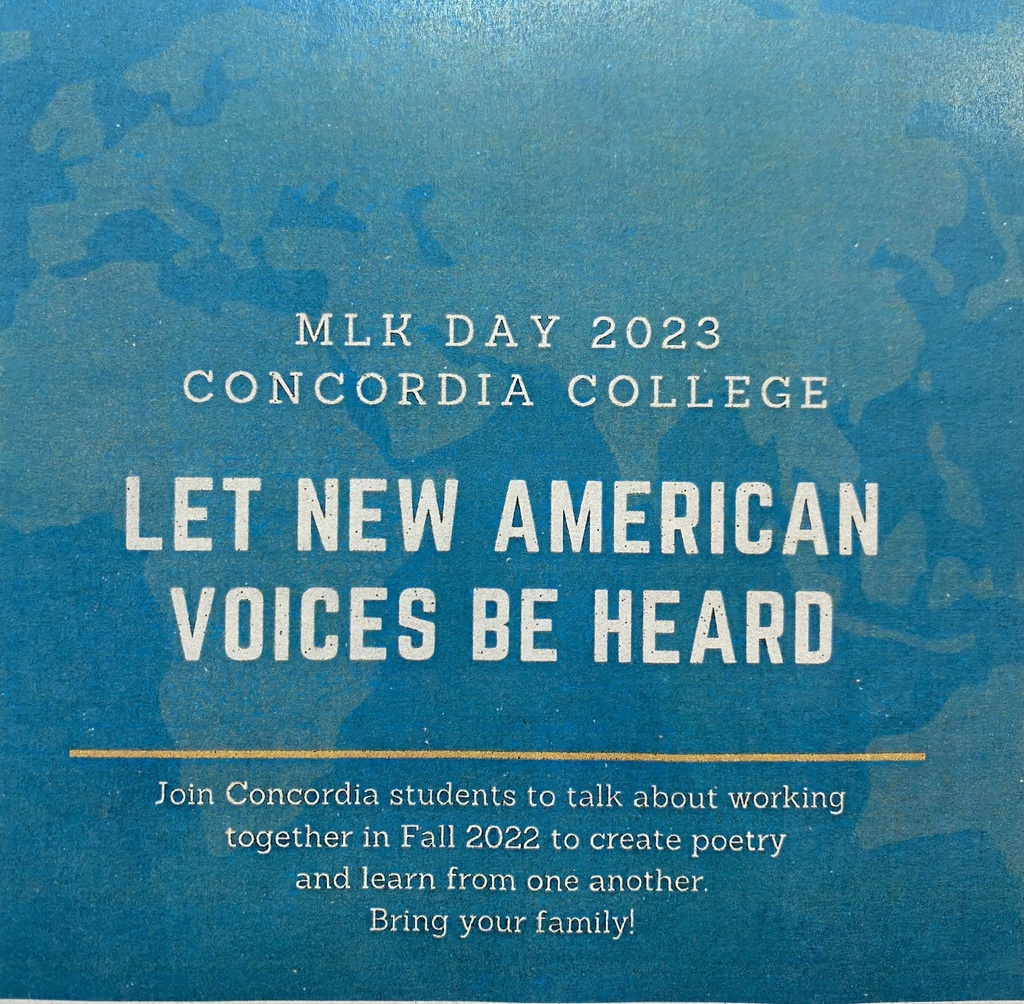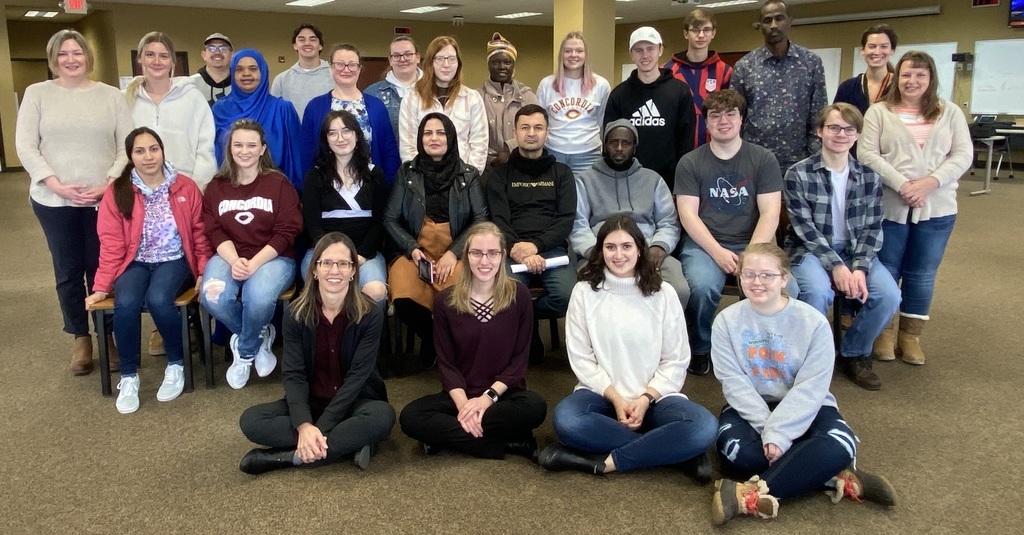 The students in the morning Beginning ELL class at Moorhead Adult Education learned the similarities and differences between a snowman and a sandman. After the lesson they tried their hands at building their own sandmen in the comfort of the classroom. Many of these students grew up in warmer regions of the world that didn't receive snow so this was a fun, new experience.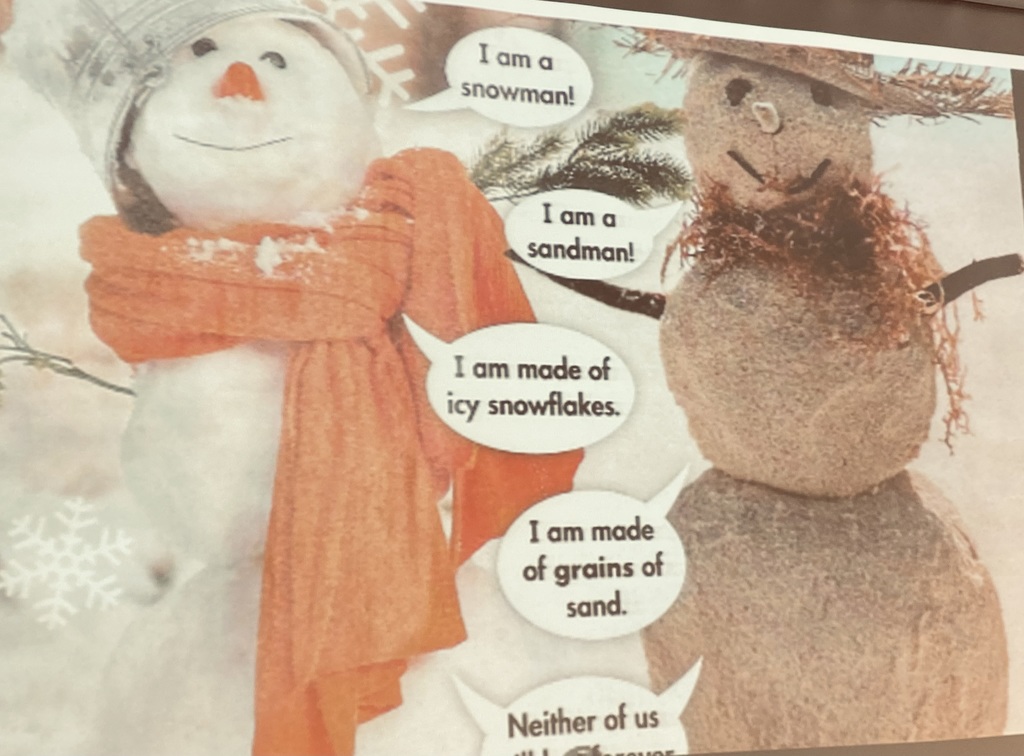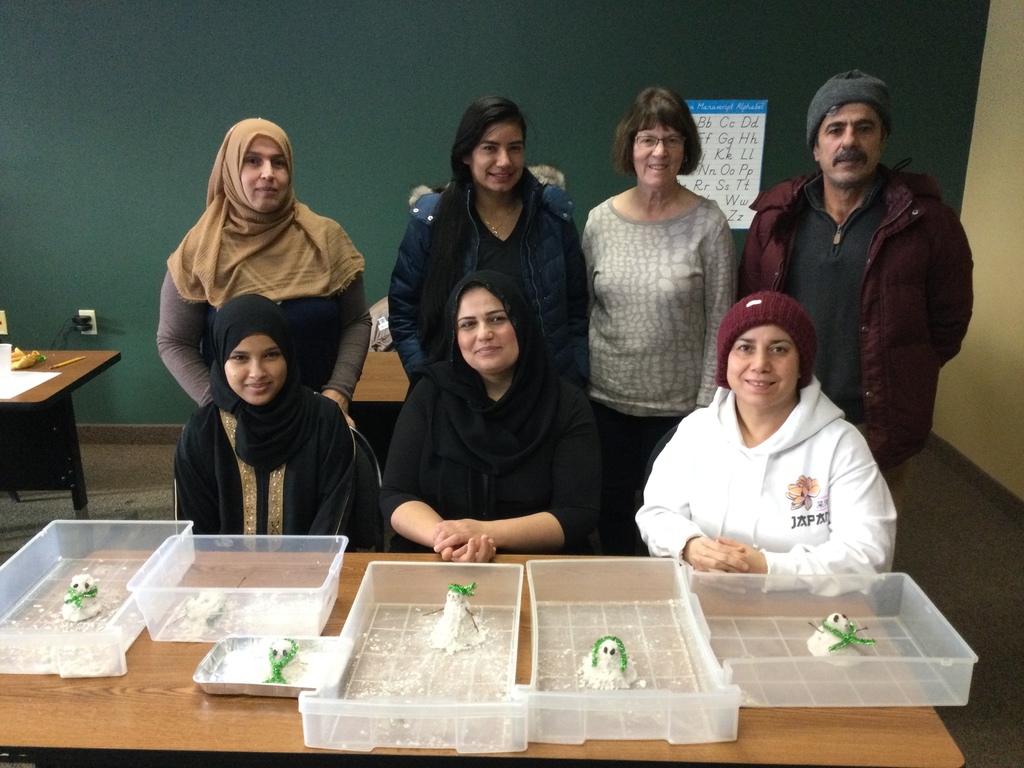 Superintendent Dr. Brandon Lunak met with Moorhead Adult Education learners to talk to them about the highlights of 2022 for Moorhead Area Public Schools and to teach them how to navigate the site. Thank you, Dr. Lunak!

Meet Rebecca Lee-Hunt, Adult Education Teacher of the Year! Rebecca is an Adult Education ESL Teacher. She started working at Moorhead Schools in 2003. Follow along as we highlight each Teacher of the Year Building Representative. This program is run by Education Moorhead.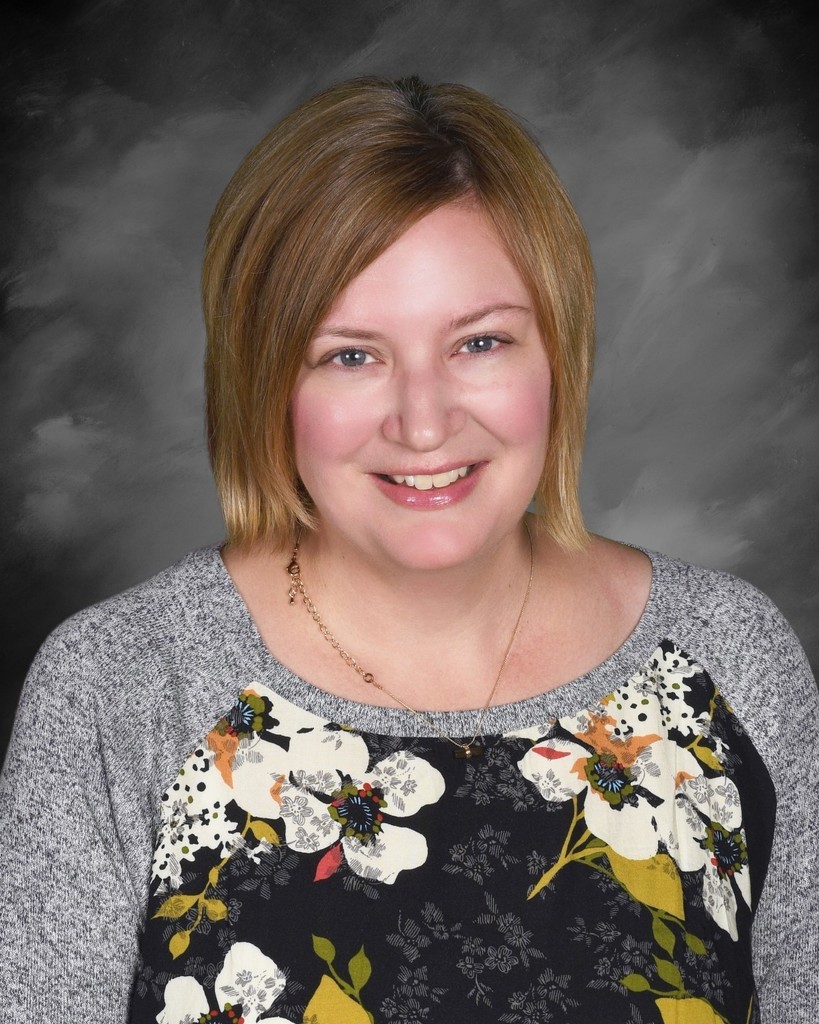 All Moorhead public and non-public schools, including Community Education classes, are closed Dec. 15. Moorhead Area Public School students in grades E-12 are required to complete an eLearning day. All before-school, after-school and evening activities are canceled.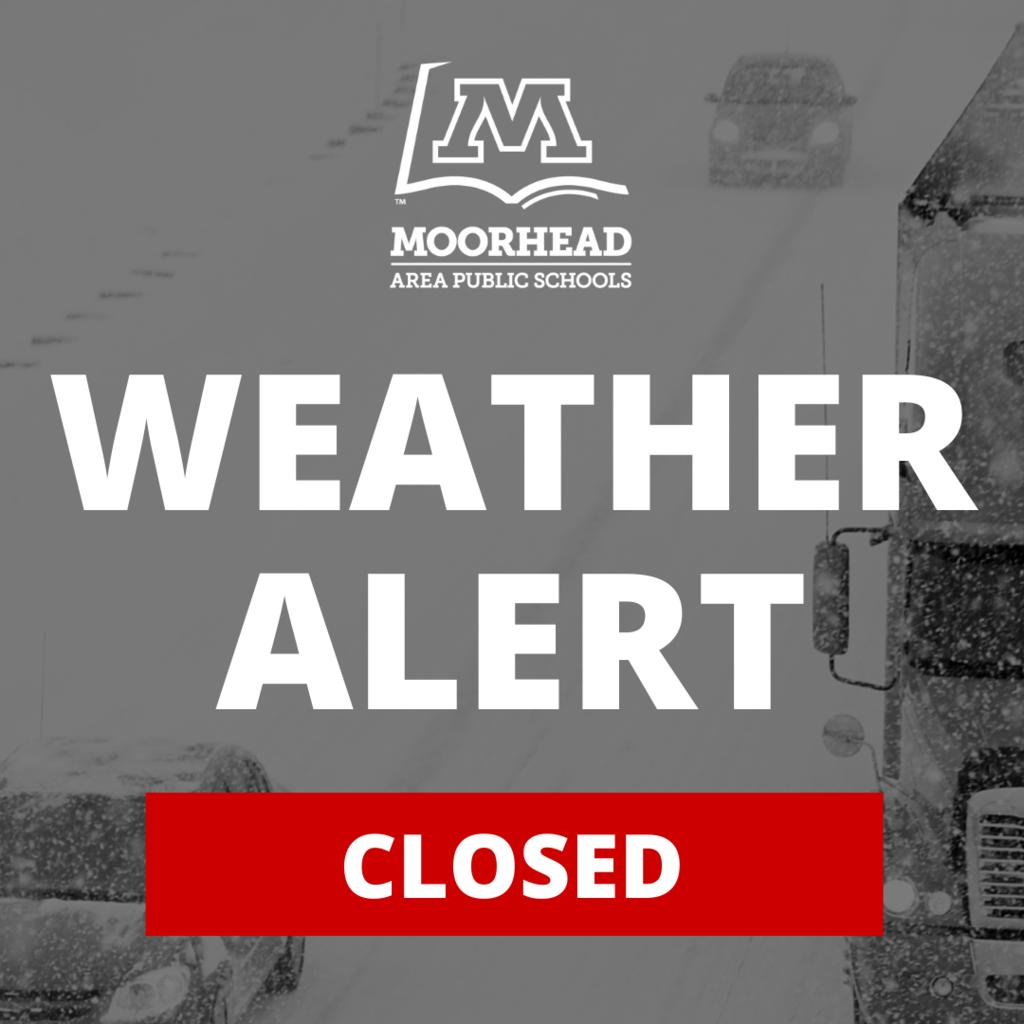 All Moorhead public and non-public schools, including Community Education classes, are closed Dec. 14. Moorhead Area Public School students in grades E-12 are required to complete an eLearning day. All before-school, after-school and evening activities are canceled.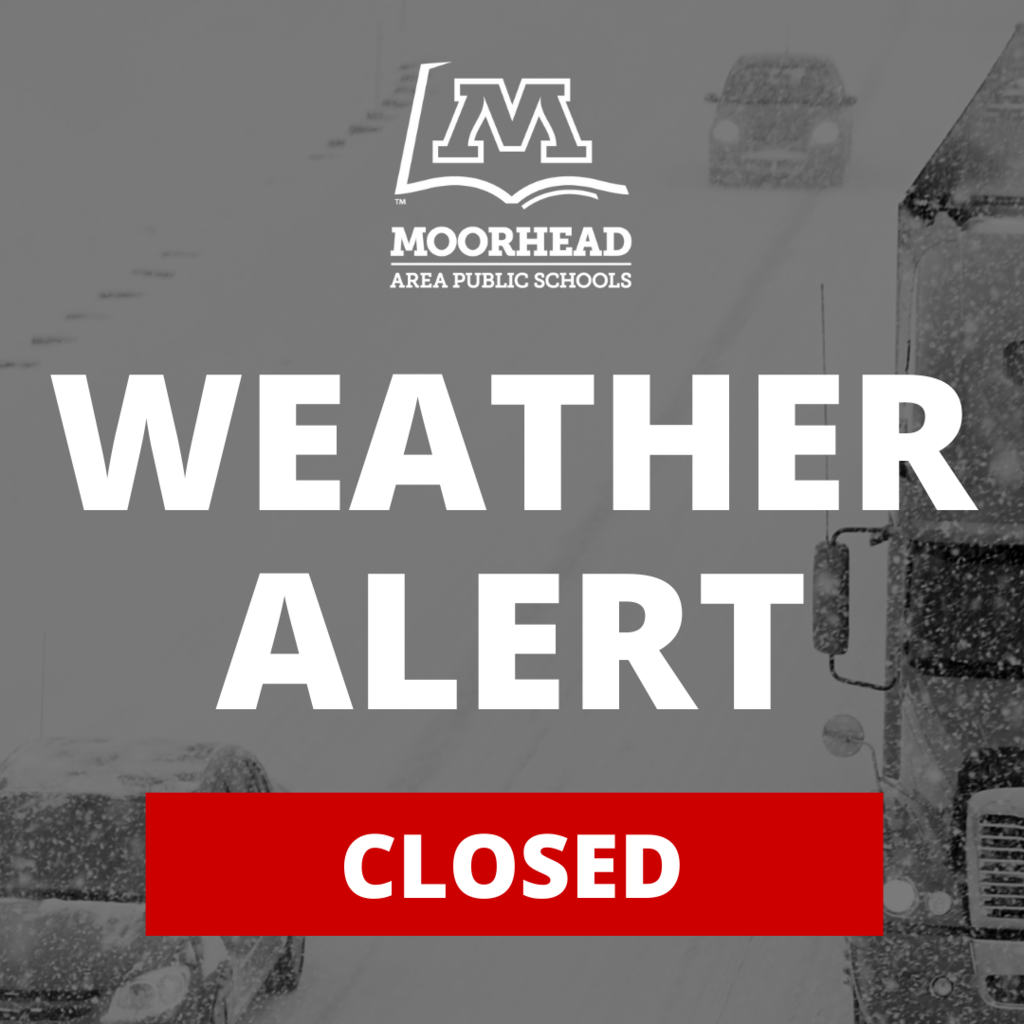 It's time to recognize our team! This week's staff member is Jeremy Grabinger, Adult Basic Education teacher at Vista Center for Education. 🧡Thank you for everything you do. 👏👏👏#WeAreSpuds
Moorhead public and non-public schools and buses will start two hours late on Nov. 10. There will be no morning Early Intervention Services, Jump Start or Community Education classes. Before-school activities are canceled.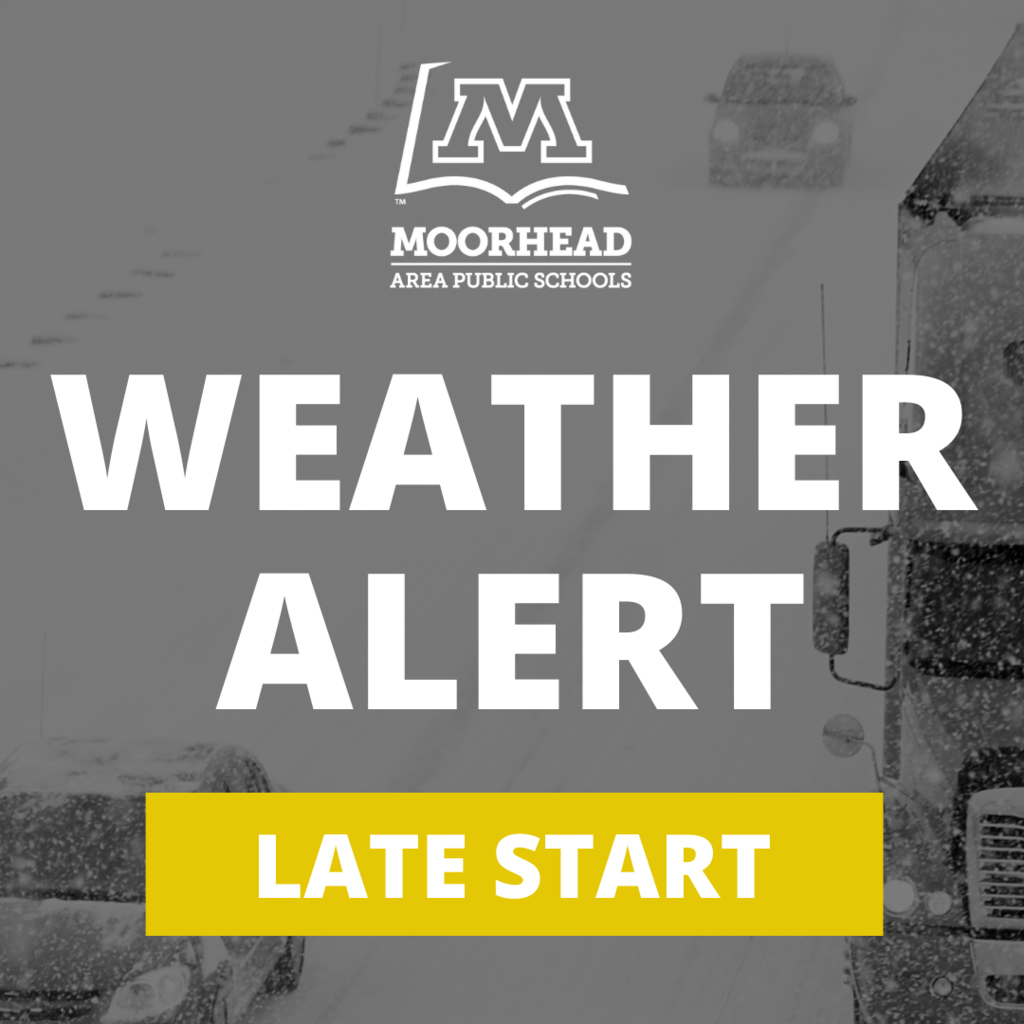 Happy Adult Education and Family Literacy Week to the staff and students of the Moorhead Adult Education consortium with programming sites in Moorhead, Hawley, Barnesville, Breckenridge, Wheaton, and Fergus Falls.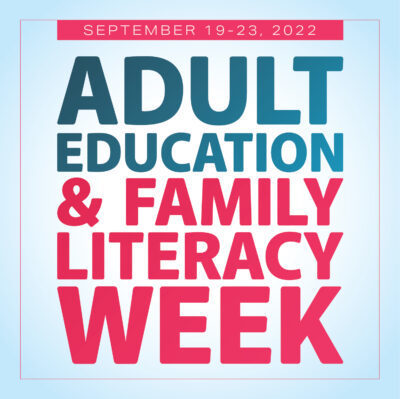 The daytime ABE instructional staff (Casey, Rebecca, Mellisa, Matt, and Jill) are supporting pre-literate to college-ready adults on their personal academic journeys. They provide instruction at Vista Center for Education Monday through Thursday mornings and online (using Google Meet) on those afternoons. In addition to all of this, they will set you up on a distance learning platform to do homework at your convenience.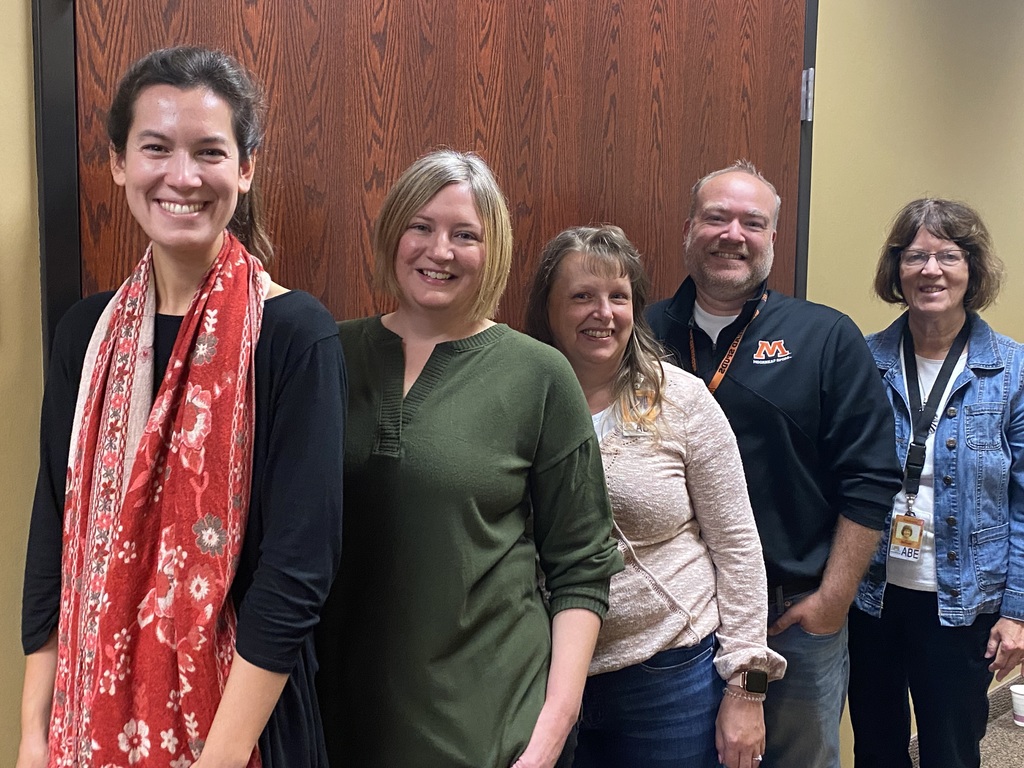 The evening ABE instructors (Jeremy, Kylie, and Obbie) are teaching our English Language Learners so many great subjects this week! Citizenship preparation, Minnesota driver's license exam vocabulary, computer skills, reading, writing, listening, and speaking skills are a few of the things that you can learn on Monday and Wednesday nights from 5:30-8:30 pm with this dynamic team!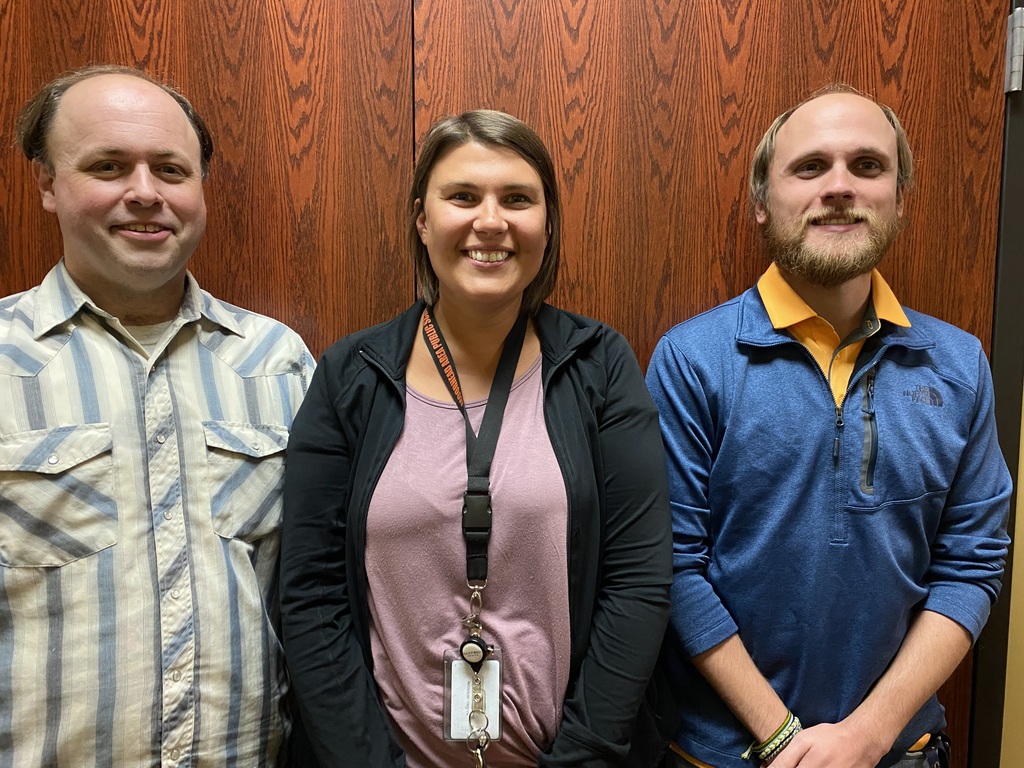 In honor of National Voter Registration Day, all Moorhead Adult Education learners are invited to a special event that will be held on Wednesday, October 5, 2022 from 10:00-11:30 am at Vista. This will be an opportunity to register, get resources, ask questions, and learn more about the voting process in America before the November election.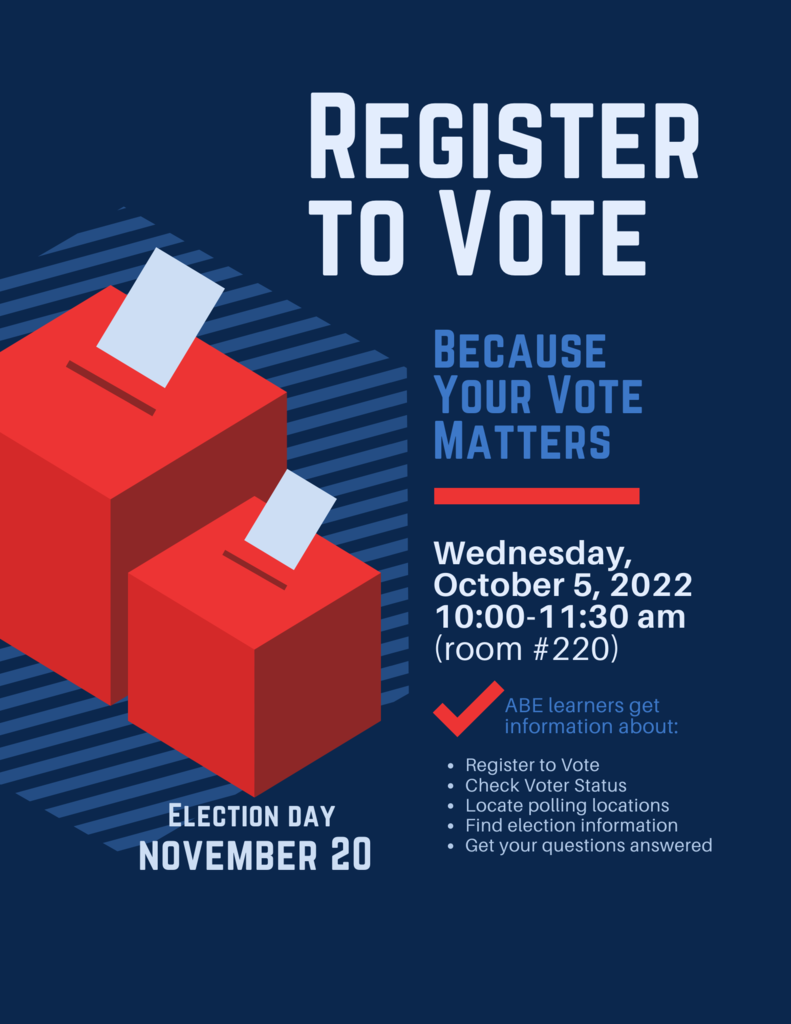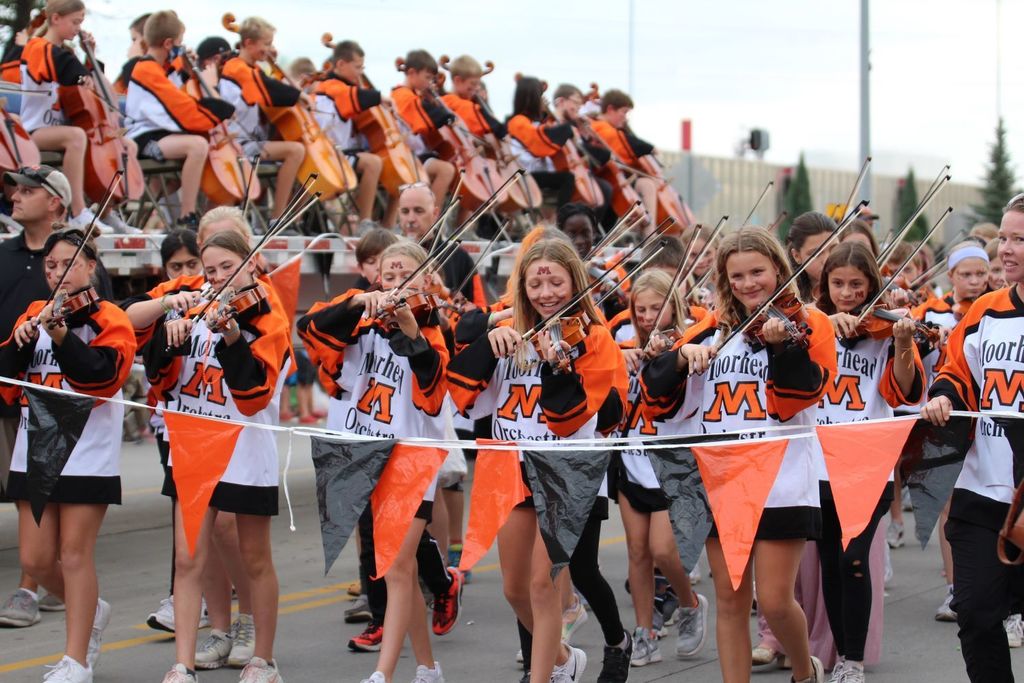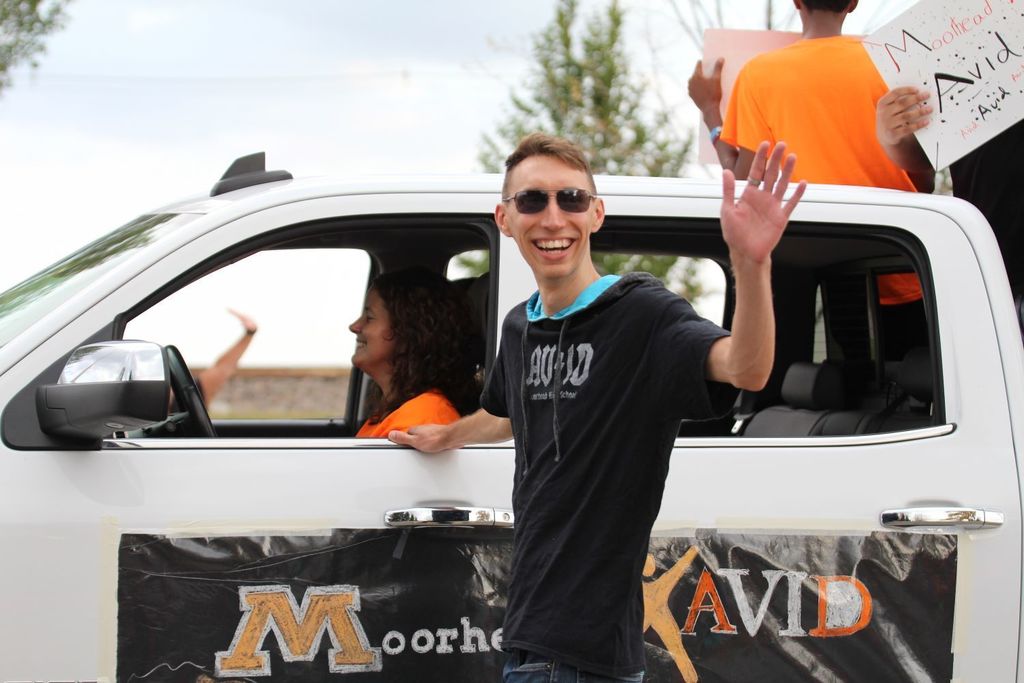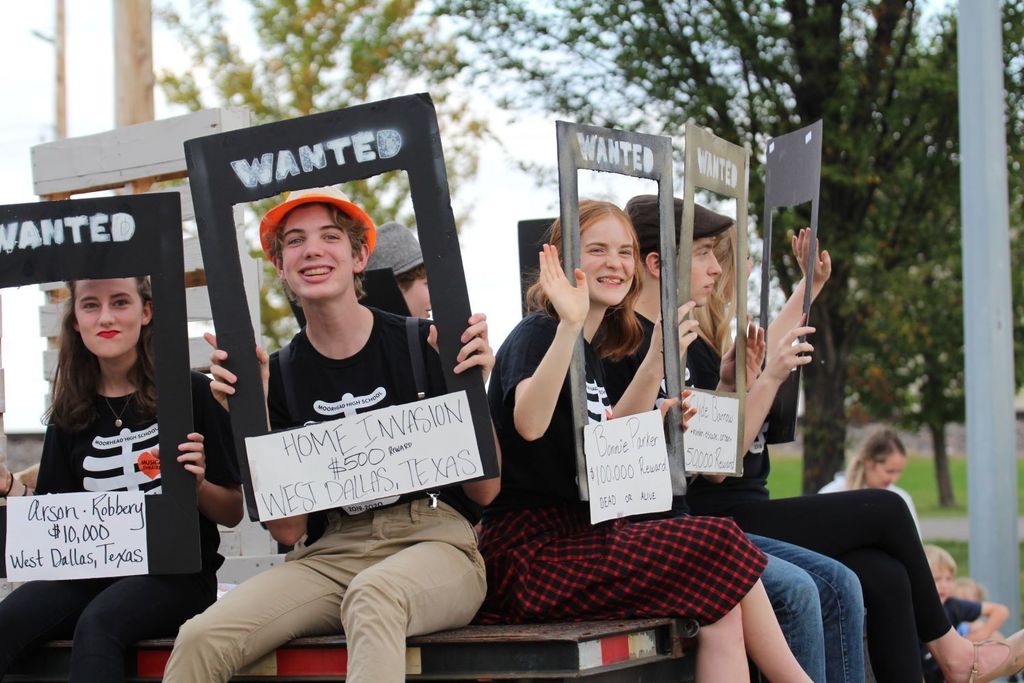 It's a brand new school year and we are looking for nominations for the Spud Spirit Award. Nominate today >>
https://forms.gle/YuBQ2h8azRhBF7TCA
We have already awarded eight deserving individuals and we want your help to celebrate even more members of our team!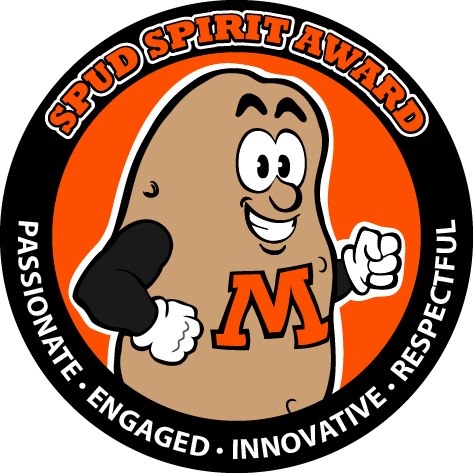 Congratulation to Miles, Joe, and Matthew as we celebrate your GED diploma completions this week! We are proud!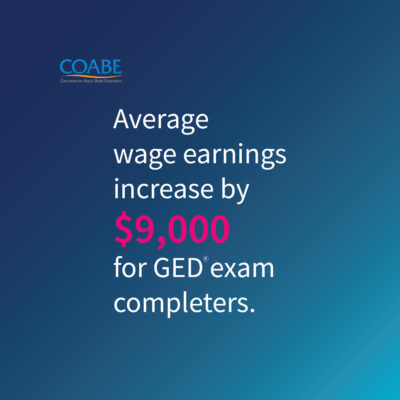 You're Invited! Join us at the first-ever District Showcase on Aug. 18. Learn more here >>
https://www.isd152.org/article/801155
Get all of your questions answered at once. This pre-back-to-school family event is a time to connect and experience district, school and community offerings. Help will be provided with things like paperwork, screenings, healthcare services and more.