The lunchroom was bustling as kids lined up to pick up their lunch trays. It was like any other day, except for today the meal was sourced from local farms and businesses. On Thursday, Oct. 6, students could "build their own" baked potato. The delicious lunch featured baked potatoes and squash from Hugh's Farms in Halstad, Minn. It also included chili from a St. Paul company and delicious dessert from a company based out of Minneapolis.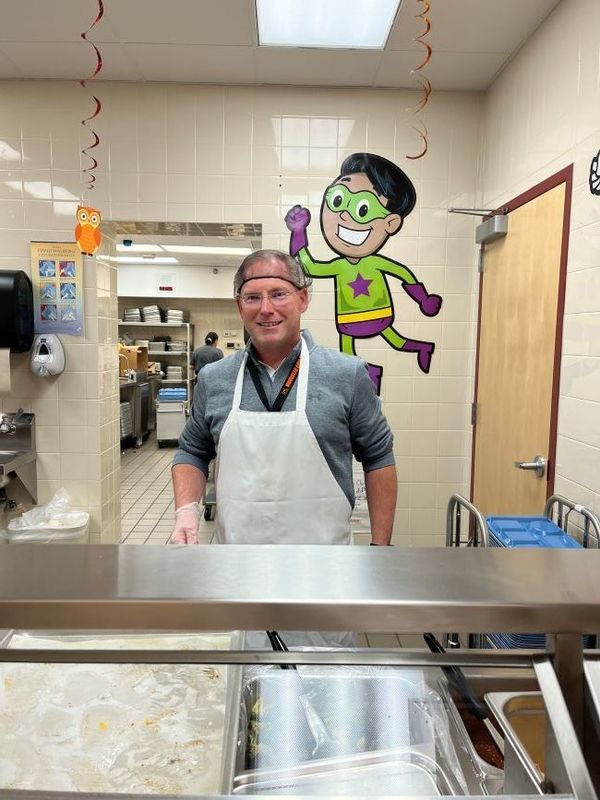 Superintendent Lunak geared up and served students their local meals.

Students were excited to dig in and try new things. Third grade student Aver said he was excited to try the local potatoes. It reminded him of his grandpa who lives in Moorhead and has a farm.
These are the ties our team is hoping to make. Director of Food Services Ashley Schneider hopes to make this a regular feature by next school year. "It's important to show kids where their food comes from," she says. "It's exciting to provide them with a healthy and delicious meal while promoting local farmers."
One of those farmers, Bjorn Solberg, stopped by to talk with kids. He enjoyed walking around the lunchroom and hearing what questions kids had. Students were excited to learn more about what he does as a farmer and learn more about where the food came from.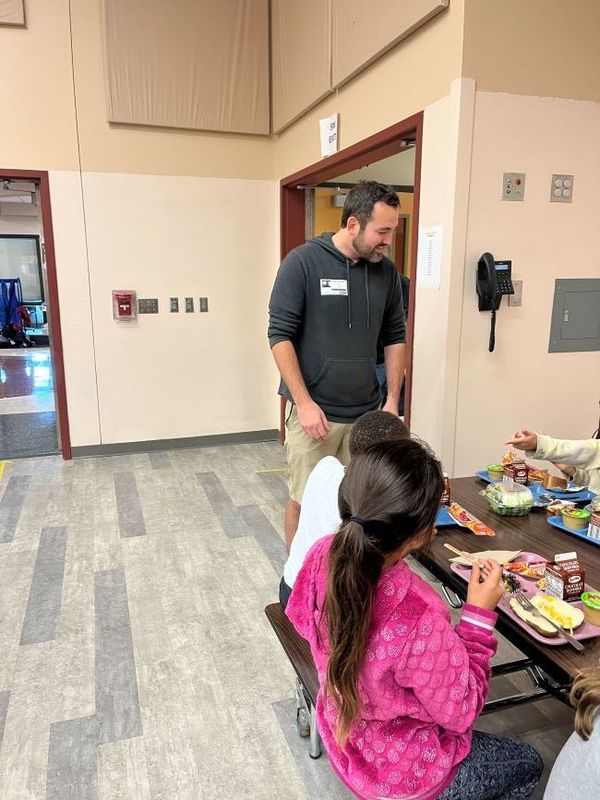 Bjorn Solberg talking with students about their local lunch.
Each school will also participate in the Great Lakes Apple Crunch on Thursday, Oct. 13. Every student across Minnesota, Michigan and Wisconsin are encouraged to crunch into an apple during lunch. Our students will receive a freshly picked apple from Gottenborg Apple Orchard, located only five miles outside of Detroit Lakes. Some of the apples will even come from our very own trees at the elementary schools.
This special meal not only taught students to think about where their food comes from, but it also provided them with the fuel they need to learn throughout the day.