We are excited to share monthly construction updates during this school year. Things are changing quickly at the MHS construction site and we want to document the progress. Each month, we will be on site highlighting an individual area. We will provide you with a brief update here and share a video walkthrough of the space.
September 2022
Watch a video walkthrough, or check out the highlights below.
During our September construction tour we focused on the academic wings. Two of the three wings have walls up. Wing D is still in precast, and is the last of the academic wings to go up. Wings C and D are identical and are both three stories high. Wing B is only two stories. During our tour, we focused on wing C.
All of the classrooms have a lot of natural light. For the most part, each classroom has at least three windows. Most classrooms are fairly identical in size and shape and every classroom also has windows looking into the corridor. It allows for natural light to flow into the hallway.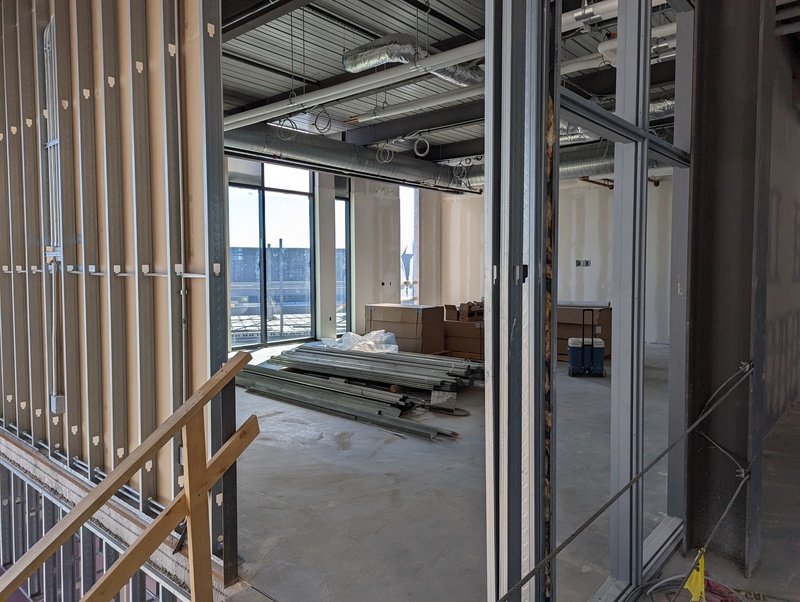 Right now the construction crew is working on setting the main stair for the C wing. This area is the neighborhood commons. There will be seating overlooking the floor below and it will be a great place for students to hang out and do homework during off periods. The whole wall you see in front of you is windows.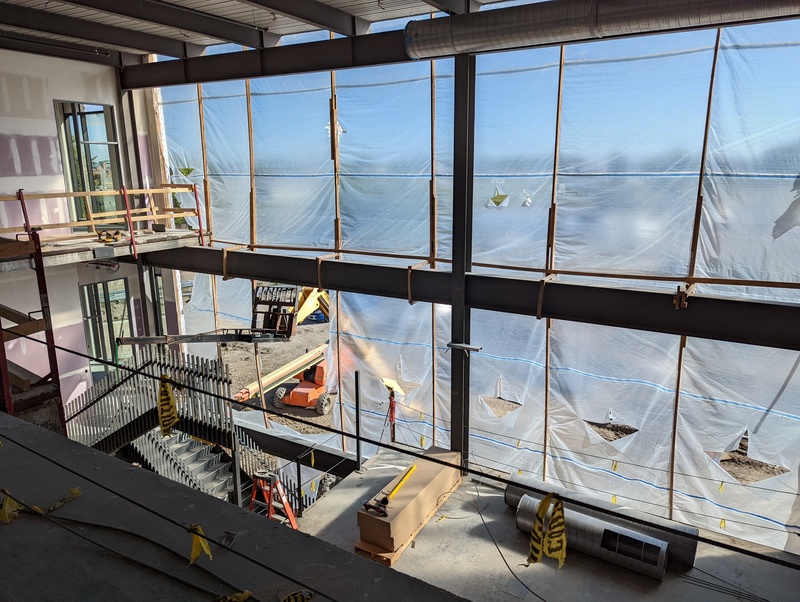 The academic wings also have small group rooms. This space can be used for group projects or classroom breakout sessions. We also sneaked into the gym where they had just poured the floors.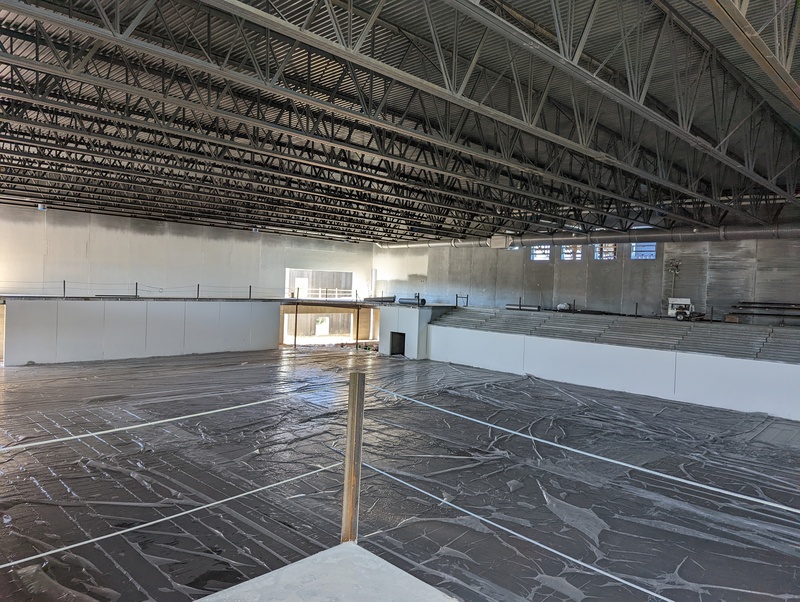 Can you picture the space? Check back as we give you mini previews into the construction progress at Moorhead High School!