"Not a day goes by that I am not thankful for getting to work with such wonderful children" says Stacy Schroeder. She remembers the exact moment she knew she was meant to be a teacher. "I knew this was my dream job after taking the very first class in the field of education. Twenty-three years later I still feel the same way."
Schroeder is a special education teacher at Ellen Hopkins Elementary and has been working in education since 1998. She is one of nine teachers nominated as Building Representatives of the Year, a peer-nominated program facilitated by Education Moorhead. Schoeder was also named Moorhead Teacher of the Year out of the nine building representatives.
Co-worker Julie Johnson recently showed Schroeder a video of a former student. This student came to her non-verbal with many cognitive and academic needs. In the video, the student sang a song. Not only did she sing, but she was also reading the words to sing the song. Johnson recalls, "Tears rolled out of Stacy's eyes. She was so incredibly proud of this student and all of the gains she has made through the years. What Stacy didn't realize was that it was her hard work in those early years of this young girl's education that set her on the road to success, to meet and overcome so many challenges."
This is just one example of the many students Schroeder has helped over the years. Her dedication to creating inclusive environments for all students is inspiring. "Inclusion of students with special needs is very important to me," says Schroeder. She has implemented a "Circle of Friends" program with her students. This involves pairing a student with special needs with a general education peer and facilitating positive social interactions in a structured setting. "I have seen the benefit of this carry over into other areas of the school, including playing together on the playground, sitting together at lunch, and simply saying 'hi' in passing between classes," Schroeder says.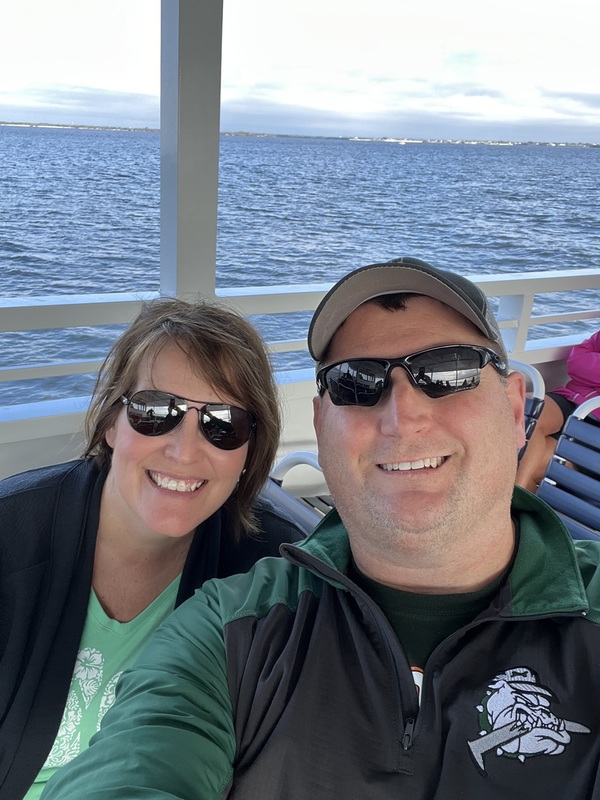 The love for Schroeder doesn't stop at students. "I have heard many teachers commenting on how easy Stacy is to work with, how supportive she is to both the classroom teacher and all the students, and how willing she is to be flexible and make changes so that things can run smoothly," Kristi Rowekamp from Ellen Hopkins says. "She has always been a friendly, supportive and dedicated special education teacher for as long as I have known her."
"When I think of what makes an exemplary teacher, there is no better example than Stacy Schroeder," Jackie Dulka says. Schroeder inspires those around her and continues to leave a lasting impact on students, families, staff and all of Ellen Hopkins Elementary.
Congratulations to Schroeder for being named Moorhead Teacher of the Year. See below for the other building level nominees.
Brandy Haugen, Horizon Middle School East
Kristen Hayes, S.G. Reinertsen Elementary
Kelley Larson, West Central Academy
Chris Lien, Moorhead High School
Michelle Sailer, Robert Asp Elementary
Patty Schmidt, Horizon Middle School West
Joanna Struck, Dorothy Dodds Elementary
Brittany Torgerson, Probstfield Early Learning Center