Meet Gizmo, a tiny dog that visits schools to comfort people when they are sad, mad or worried. Gizmo lives in Manchester, Conn., and is a K-9 first responder, therapy dog and is the mascot for a Connecticut Suicide Prevention Campaign. So what does Gizmo have to do with Moorhead Area Public Schools?
Madeline Gebhart started at Robert Asp Elementary five years ago. During her first year of teaching, her little brother Eli died by suicide. In Eli's memory, Gebhart and her family are involved in many different organizations including the local chapter of the American Foundation for Suicide Prevention (AFSP).

Madeline's brother Eli.
Each year her family and friends participate in the Out of the Darkness Walk. This event raises awareness and funds to help with suicide prevention and send the message that no one is alone. Each year, Team Eli has raised the largest amount of money for the local chapter.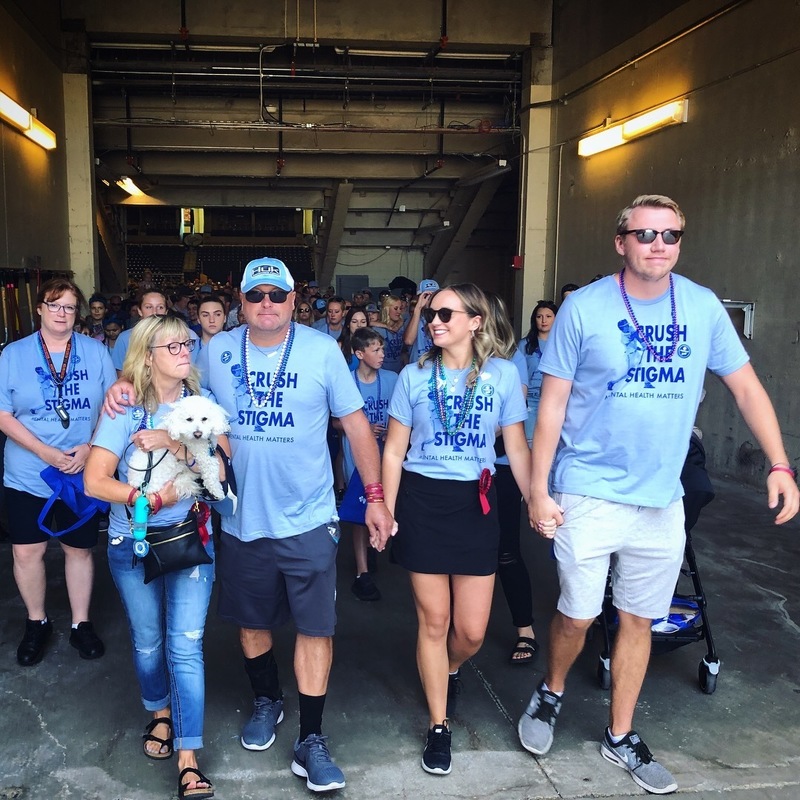 Madeline with her family walking in the Out of the Darkness Walk.
Gebhart is a 2013 MHS alum and graduated from Concordia in 2017. "I did my first clinical at Robert Asp and I just loved it," she says. Hopeful that she would start her career at Robert Asp Elementary, Gebhart was ecstatic when she received the job offer. "I have always loved being a Spud; I'm proud to be a potato," she beamed.
Of course her favorite part of working in an elementary school is the kids. But Gebhart says, "It's really fun to have your class turn into a little family and to help them navigate life and figure out how to be good and successful people."
So when working with AFSP to determine how to use funds generated from Team Eli, Gebhart wanted to make an impact on elementary school students. "Oftentimes it is a lot more challenging or intimidating to talk about mental health with kids," Gebhart says. Although the language can be harder for parents or teachers to bring up, it's still very important to talk about.
Enter Gizmo, the adorable pup from Connecticut. "Gizmo's Pawesome Guide to Mental Health" is a school-age resource that makes the conversation around mental health approachable. In honor of Eli, Gebhart worked with AFSP to donate this book to every teacher and staff member at Robert Asp Elementary. In addition, they donated books to students participating in Moorhead Youth Hockey. This organization holds an annual tournament in memory of Gebhart's brother Eli. They also have a mental health initiative, M3, to raise awareness, eliminate the stigma and connect resources for anyone affected by mental health.
Mental wellness is an important component of learning and a priority at Moorhead Area Public Schools. Thanks to teachers like Gebhart, our students have access to resources ensuring that all students have the support they need to thrive.