"Teaching has been my life," Patty Schmidt says. "I have always referred to my students as 'my kids.' You go to sleep thinking about them and you wake up thinking about them." Schmidt has been a teacher for 36 years, 30 of those in Moorhead. From a young age, she knew she would become a teacher.
Schmidt is one of nine teachers nominated as Building Representatives of the Year, a peer nominated program facilitated by Education Moorhead. One teacher will be named the Moorhead Teacher of the Year and move on as a candidate for Minnesota Teacher of the Year.
Her love for her students radiates in her teaching. "She cares for her students more than any other teacher I know, '' Horizon Middle School Teacher Alex Sandahl says. "She works to help every student achieve their full potential both academically and socially."
Schmidt's compassionate heart doesn't just reach her students, but is felt by her colleagues as well. "Patty goes above and beyond when it comes to helping someone out," coworker Ondrea Cook says. "She will spend hours lesson planning with you, and will probably even show up with a treat just to show you she was thinking about you. She would give you the shirt off her back if you needed it."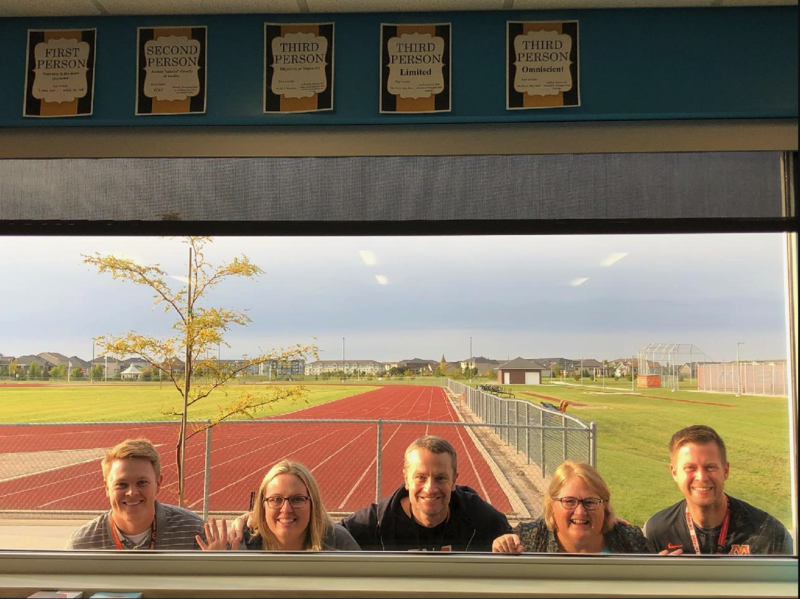 Her welcoming demeanor has helped many new teachers get acquainted at Horizon as well. "I was a new teacher to the district last year and she was someone I relied on heavily to help guide me," Sherri Dryburgh says. "I could ask her anything and if I ever needed help she always has time."
Schmidt's energy continues to make a difference at Horizon Middle School. "Her kindness and thoughtfulness has spread throughout the building," Cook says. "You can see it with the staff members she interacts with as well as the students in her classes."
Congratulations to Schmidt for being nominated as Teacher of the Year at Horizon Middle School West. See below for the other building level nominees.
Chris Lien, Moorhead High School
Brandy Haugen, Horizon Middle School East
Brittany Torgerson, Probstfield Early Learning Center
Kristen Hayes, S.G. Reinertsen Elementary
Michelle Sailer, Robert Asp Elementary
Stacy Schroeder, Ellen Hopkins Elementary
Joanna Struck, Dorothy Dodds Elementary
Kelley Larson, West Central Academy