Boys Swimming and Diving
Jan. 11
Aiden Carlson swims down the pool during the varsity meet against Sheyenne on Jan. 11. The Spuds successfully took down the Mustangs, winning with a score of 95-72.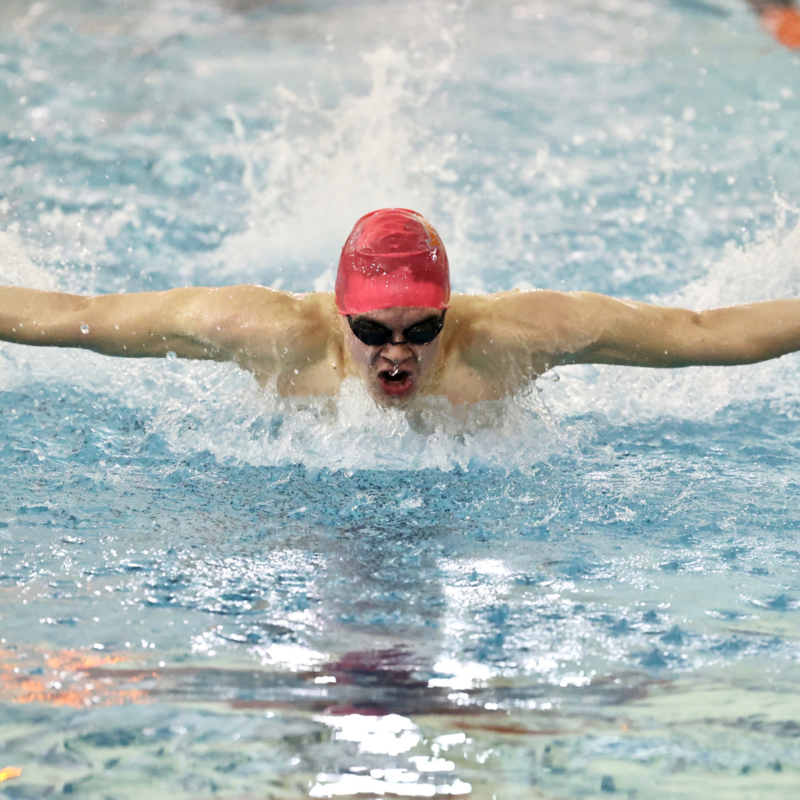 Boys Hockey
Jan. 11 & Jan. 15
Spud goalie Jacob Vannett catches a shot made by the Green Wave during their game on Jan 11. Moorhead won the game, beating East Grand Forks 8-2. They followed with another game that week, playing Sartell on Jan 15. The Spuds kept up the good work, beating the Sabers on senior night with a score of 3-1, securing their 8th win in a row.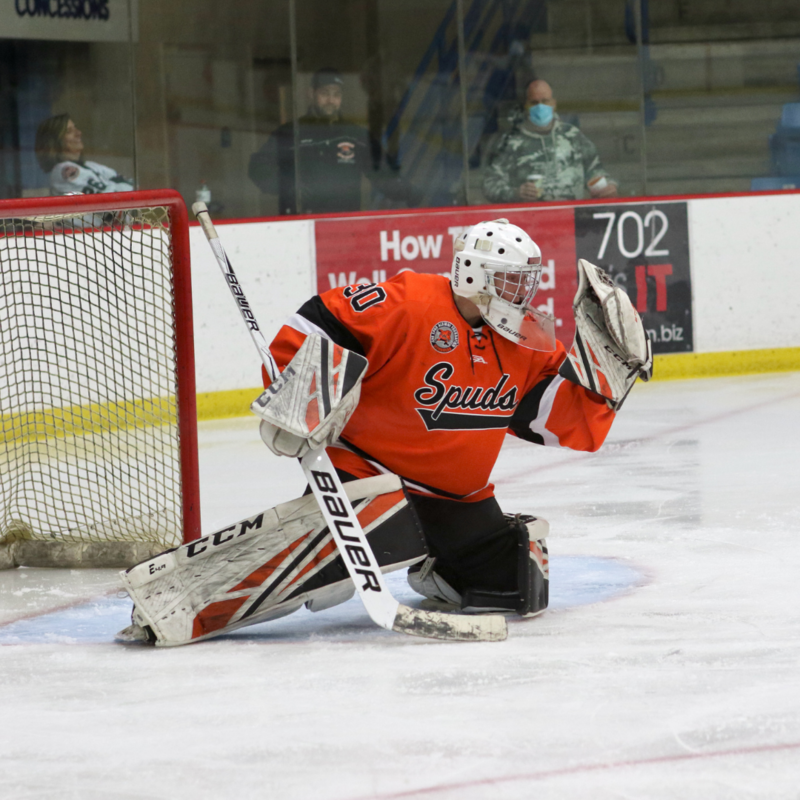 Girls Hockey
Jan. 13
Taylor Brueske shoots and scores during the Spuds hockey game against Thief River Falls on Jan. 13. The Spuds outshot the Prowlers that night and won with a final score of 6-0.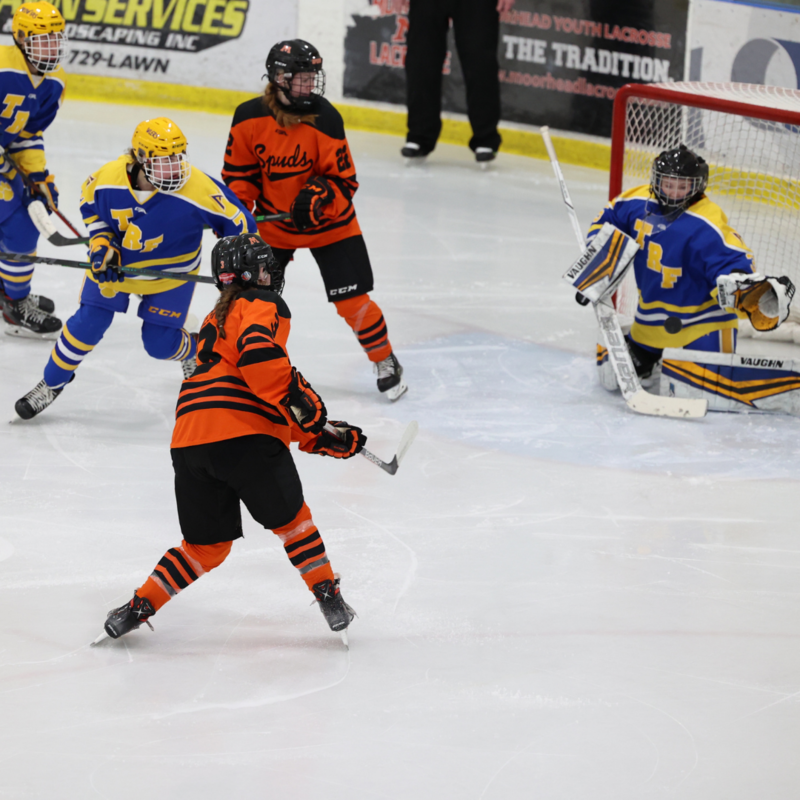 Gymnastics
Jan. 15
Sydney Skaurud performs her routine, scoring her first place in floor during the varsity gymnastics invitational on Jan. 15. The invitational included eight teams, totaling to over 120 athletes, which were divided into three divisions. The Spuds won their division overall, with multiple Moorhead athletes placing in individual categories as well.
Wrestling
Jan. 15
Will Borud faces up with his opponent during the Moorhead Gadberry Invitational on Jan. 15. The Spuds took second place overall, with many of their athletes crushing the competition in their weight division, including Will Borud and Ian Mohler who took first and second place in the 132 weight class.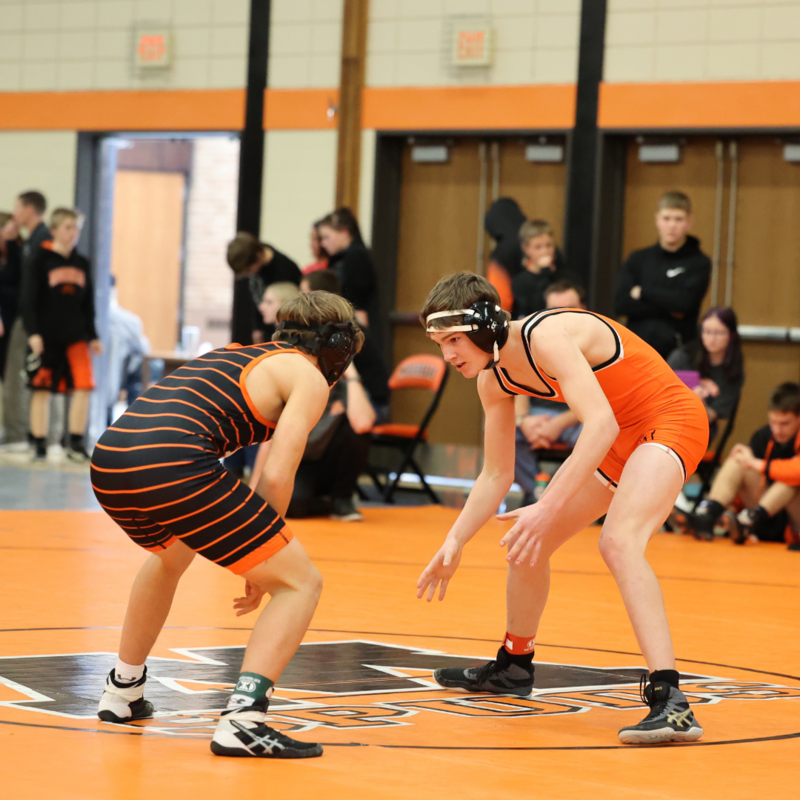 *All photos credited to Bill and Renee Grover.