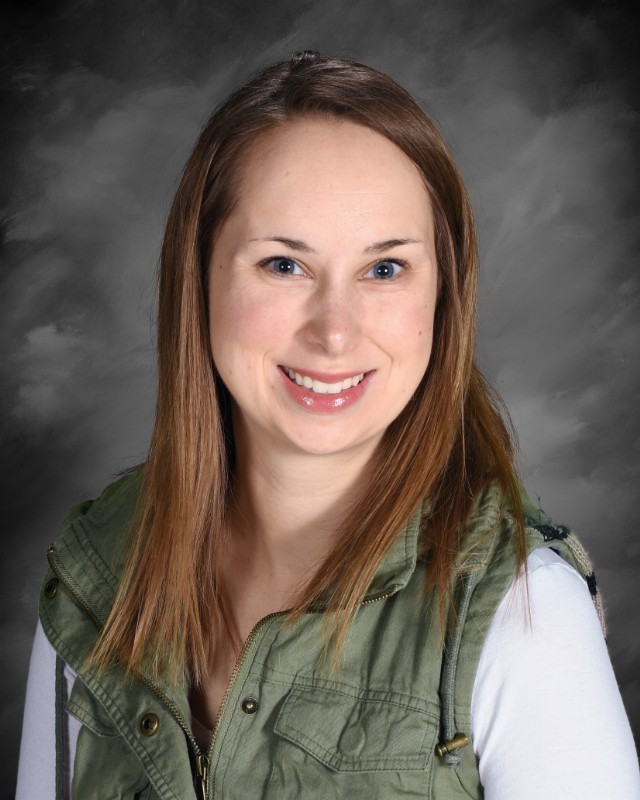 "The world could use more people who think like preschoolers," Brittany Torgerson says. "They are enthusiastic about learning, get excited about the little things and want to be kind to others." Torgerson, a Jump Start teacher, has worked at Moorhead Area Public Schools for seven years. She is one of nine teachers nominated as Building Representatives of the Year, a peer nominated program facilitated by Education Moorhead. One teacher will be named the Moorhead Teacher of the Year and move on as a candidate for Minnesota Teacher of the Year.
Torgerson graduated from Minnesota State University Moorhead with a bachelor's degree in early childhood education. She always loved being around kids and knew she wanted to go into a career that involved helping kids in some capacity. After considering social work, pediatric nursing and teaching, Torgerson found that teaching fit her interests and strengths best.
In her classroom, she believes kindness is key. "I love to promote kindness and being a good friend in the classroom," Torgerson says. She lives what she teaches, her coworkers describe her as a compassionate and dependable team player. "Brittany brings so much to the classroom to include multiple tiers of learning, multicultural environments, respect for all students and staff, and a safe environment for everyone," says early childhood special education teacher Shelly Hanson.
Creating an inclusive environment for students is a priority for Torgerson. "If we can teach our young learners to respect and be kind to each other even if we're different, I believe this will create a better world someday," she says. Speech Language Pathologist Denise Ishaug says, "Brittany makes sure that all students are included in her classroom and celebrates both similarities and differences within all her students."
Showing up to work each day with a positive attitude and smile, Torgerson is also known for being a leader, welcoming new teachers into the program. "Brittany helps plan weekly activities and provides support to new teachers with her knowledge. She checks in frequently to see how they are doing," Hanson says.
Congratulations to Torgerson for being nominated as Teacher of the Year at Probstfield Early Learning Center. She is creating positive environments for the youngest Spuds, paving the pathway to a lifelong love of learning. See below for the other building level nominees.
Chris Lien, Moorhead High School

Brandy Haugen, Horizon Middle School East

Patty Schmidt, Horizon Middle School West

Kristen Hayes, S.G. Reinertsen Elementary

Michelle Sailer, Robert Asp Elementary

Stacy Schroeder, Ellen Hopkins Elementary

Joanna Struck, Dorothy Dodds Elementary

Kelley Larson, West Central Academy