Joe Thibert is about to celebrate his six year work anniversary at Eventide this December. It all started from an application he filled out at the Moorhead High School library his senior year. A 2016 MHS graduate, Thibert turned his part time position to a passion. "I love my field," he says. "I get to come in and have fun with the residents and call that my job."
Thibert moved to Moorhead in fifth grade and attended Robert Asp Elementary. Initially moving to play hockey, he transitioned to cross country and track in seventh grade. He continued running throughout high school and still enjoys it to this day. This past September he ran his first marathon. Thibert loved going to school in Moorhead because of the diverse student body and passionate teachers. He says, "You can tell that teachers in Moorhead are really passionate about what they do and they care about their students."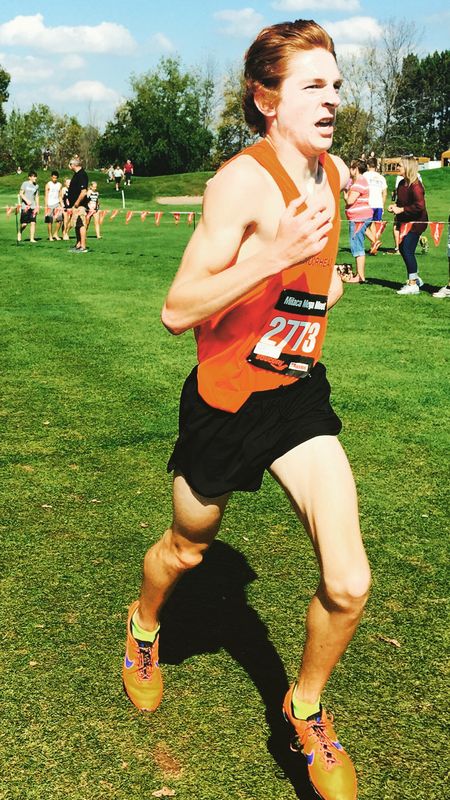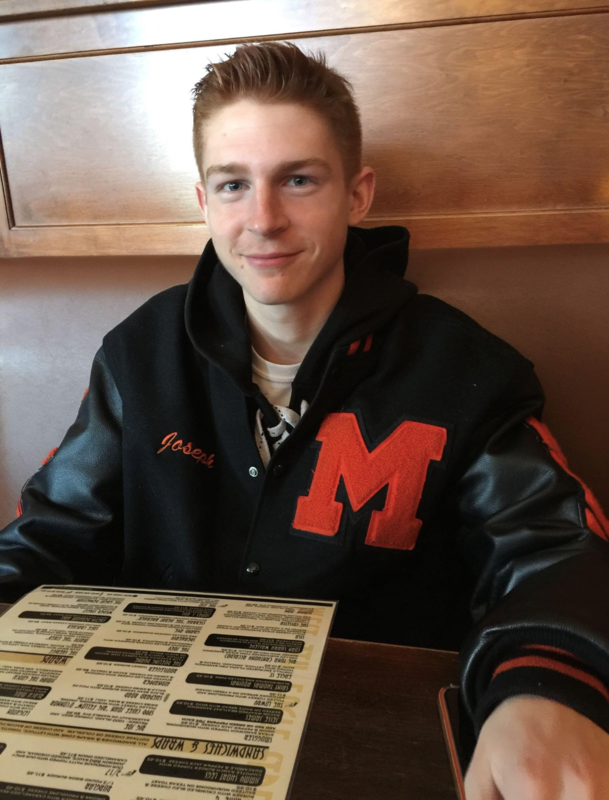 In high school, he credits his teacher Mrs. Salvevold for providing him with important skills to enter the workforce. "I wasn't sure what I wanted to do for a career while I was in high school," Thibert said. "Mrs. Salvevold taught me skills that helped me in whatever field I decided to go into."
"Joe took pride in his class work, was respectful and always had a positive attitude," says Salvevold. "I am sure he brings these qualities to his work at Eventide. Joe will be a great asset as he will have a passion to connect with residents and will help them thrive...all with a friendly smile!"
When he started his position at Eventide, he worked part-time in the dining department. He continued to work there while attending Minnesota State University Moorhead. After graduating college in 2020, he started full-time as the life enrichment coordinator at the Linden building. He plans activities for residents, writes a monthly newsletter, plans bussing schedules for clinic visits or shopping trips and more.
Recently, he hosted a square dancing activity. "I was all smiles, it was so much fun," Thibert says. Although he didn't know exactly how to square dance, he pulled up a how-to video on YouTube and improvised. "I was doing my own dance and everyone was following along," he says. "We got everyone up and dancing, it didn't matter if you were in a wheelchair or a walker, everyone was participating."
Thibert says moments like these are what make his job a joy every day. "Seeing the smiles on residents' is what I really enjoy about the life enrichment field," he says. "It's our job to help make their day better. That's what makes it worth it to me."
Today, he continues to enjoy his Spud connections. "It's definitely a talking point with residents," Thibert says. "I will have a resident come up to me and say 'I'm a Spud!' and it's exciting for us to have that in common. Recently, I was talking with a resident who graduated from Moorhead High School in the 1940s." The connections we make as Spuds span decades, and there is no better example of this than Thibert. He is taking the Spud values he learned at Moorhead High School and making a positive impact for our community one activity at a time.