"I love my hometown, and I never thought I would leave," Cani Adan explains. "But when my friends and co-workers were killed for no reason, I realized it was time for me not to be there." Adan moved to Moorhead in October 2015 from Huddur, Somalia. The adjustment was difficult; everything in America was different. What kept Adan motivated? Helping others and his family who still live in Somalia.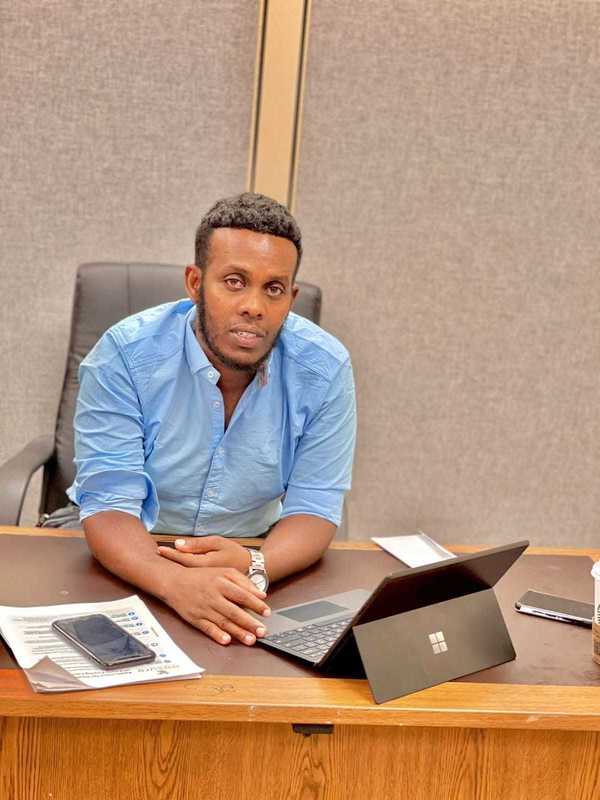 When Adan was 17-years-old, he noticed a startling trend in his hometown. In Somalia, parents were happy to send their sons to school, but not their daughters. He wanted to make a change, so he protested going to school until his sisters could go as well. "I was doing this because I have five beautiful sisters," Adan said. "It hurt me a lot that my brothers and I could go to school, but our sisters, who are smarter than us boys, could not." Adan started a non-profit organization advocating for school attendance for girls. The organization built a school in Somalia. Adan continues to run the school from America, which keeps him connected to his hometown.
When Adan moved to America, he settled in Moorhead. While he was waiting for his paperwork to be processed, he wanted to help others. He started as a volunteer at the Afro American Development Association. "I was volunteering from 8-5 every day. I couldn't sit at home, I had to help people," Adan said. His volunteer work gave him hope and after seven months, his paperwork went through and he was able to begin to search for employment.
"My job as a custodian at Moorhead Area Public Schools was the first job I had in America," he said. Adan started work at Horizon East, then was promoted to Horizon West as the lead night custodian. "I enjoyed being a custodian because I helped a lot of people get jobs in the district, New Americans like myself," he said. He also took pride in everything he did. "When I would talk with my crews, I told them that if they kept teachers happy, I was happy," Adan said.
While working as a custodian, Adan often worked with English Learner (EL) families and translated. It was a natural progression to his current position. This September, Adan transitioned to the role of EL Liaison for the district, helping families every day. "Every client that I work with in the immigrant community inspires me," Adan said.
In Cani's role you can see his passion for connecting with and helping people," says Matuor Alier, Director of Equity and Inclusion. "He is not only making a difference in our schools, but also in our community."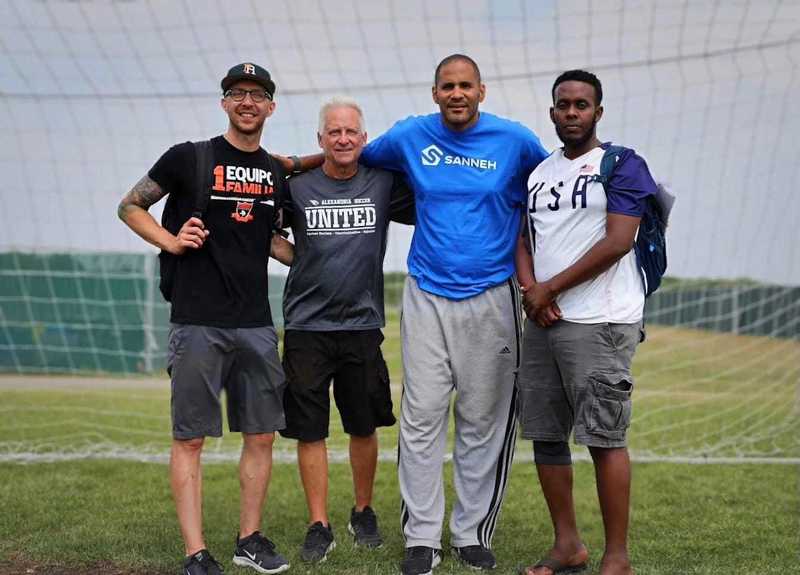 Adan attributes his work ethic to his family. "My mother was the hardest worker I know," Adan said with a smile, describing her as a superhero who worked, prepared the family of eight for school and cooked meals. "She did every single thing for our family," he said. Now, when helping families in America, he thinks of every mom that he sees struggling, as his own mom. This is what drives him.
Adan is a constant inspiration for families. He inspires students by sharing his story. He didn't have the chance to do what he wanted until he came to America. He helps students believe in themselves, and encourages them to find their passion. What's his favorite part of his job? "I like being in a place where I can always help people," Adan said. "Impacting and changing families' lives. That's what I want to do."