When Haley Hochman sings, she transports you back to a 1920's jazz club. Her undeniable talent, big voice and bright presence make her a natural performer. Involved in theater throughout high school, she followed her dreams to New York City to perform. After nine years in New York, Hochman made the move back home. She now works full-time as a Marketing Specialist with the Brand and Events Team at Doosan Bobcat. Hochman fills her passion for singing and performing by joining the Front Fenders, a local band, on stage for an occasional performance.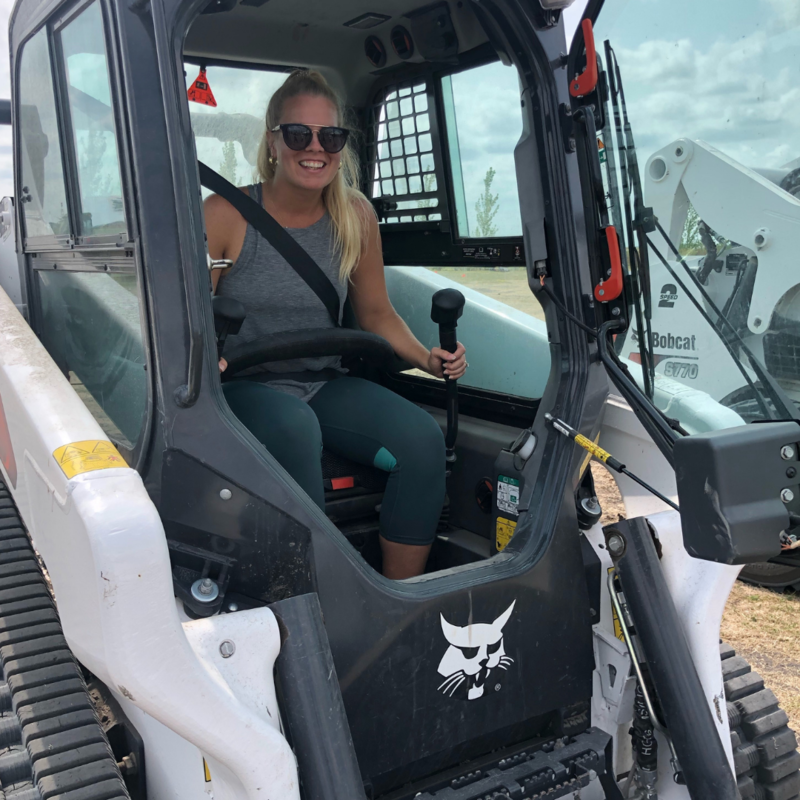 A 2007 Moorhead High School graduate, Hochman participated in theater, speech, golf, track and dance. Her senior year she had a lead role in the musical "Side Show". She worked closely with Rebecca Meyer-Larson who has inspired students in theater and speech for the last 31 years. "At the time I didn't realize how important speech was," Hochman said. "Now looking back, so many skills that I have acquired and used in life are tied to the skills I learned with the speech team."

Meyer-Larson remembers Haley as a leader and an incredibly brave performer with remarkable comedic talent. "Haley really knew how to grab a spotlight," said Meyer-Larson, noting that she could leave the entire room giggling and noticing all of the humor in a piece of literature. "What I probably remember most about Haley and what I still admire about her, is her willingness to give back to this community," Meyer-Larson said. "That's what makes her a special alumni, she has never stopped rooting for this program."
After graduating high school, Hochman spent one year at University of Cincinnati and then finished her studies at Minnesota State University Moorhead. While back in Moorhead, she coached speech and helped with choreography and vocal instruction for summer programs at Moorhead High. "There was something very full circle about coming back for college and working with Rebecca as a colleague," Hochman said. "It teaches you a lot when you grow and learn from an instructor and then have the opportunity to work alongside your mentor."
After graduating from college, Hochman packed up all of her belongings in suitcases, hopped on a plane and moved to New York. "That experience really shaped who I am as a worker and as a person," she said. "It showed me to not be afraid to go out there and just do it and to be a self starter."
While in New York she sang in jazz lounges like Birdland Jazz Club, Studio 54 and Winnie's Jazz Bar. She moved to the city to perform, but while working other jobs, she found a passion for event coordinating. When COVID hit, everything changed and Hochman and her husband made the decision to move back to where she grew up.
Moving back home was a big decision for Haley and her husband Kevin. "Coming home was exciting and scary at the same time," Hochman said. "I wasn't sure if I was coming back home just because it was familiar." She also wasn't sure how her New Jersey born, East Coast husband would acclimate. Luckily, he loves it.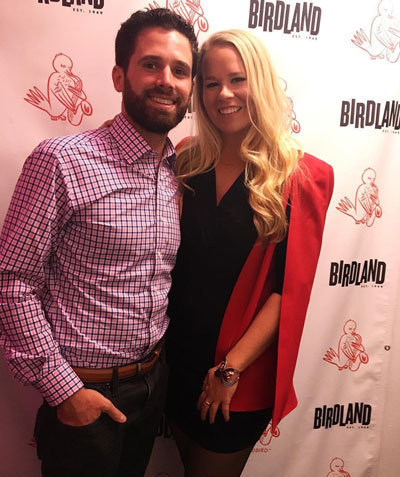 Hochman has always beamed with Spud pride. She credits Moorhead High for her adventurous spirit and belief in herself to accomplish her dreams. "They teach you that if you want to do something, go for it," Hochman said. "I think anyone that gets the chance to go to Moorhead High School and has all of those opportunities should be proud." Her husband jokes that he can't believe she can list her teachers from all of grade school. "I think it shows that they had such a huge impact, they weren't just another teacher," Hochman said.
Hochman is happy to be back in the area that shaped who she is. She highlights the community as being something special that she hasn't found anywhere else in the world. "Every day I get up here, people smile at you; they greet you each morning. I believe that the personalities here can't be found anywhere else in the world."
Moorhead Area Public Schools is proud to highlight alumni and the staff that mentored them during formative years. The Spud alumni stories will be featured throughout the school year to celebrate everyone's impact in our mission to develop the maximum potential of every learner to thrive in a changing world. #OnceASpudAlwaysASpud