We Are Proud is a recognition program to celebrate outstanding achievements of students, staff and community members. These individuals are recognized at the School Board Meetings and shared on social media. Take a look at the high achieving Spuds below!
Minnesota Honor Band Members
We are proud of 8th Graders Evan Froslie, Brittany Windingland, Sadie Kolehmainen and 7th Grader Mya Bjelkengren who have all been selected by audition for membership in the Minnesota Band Directors Association Virtual Honor Band for the 2020-2021 school year.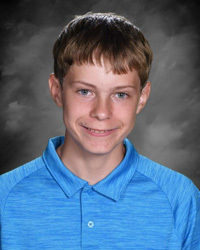 Evan Froslie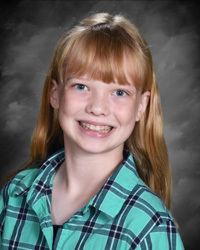 Brittany Windingland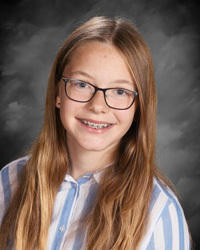 Sadie Kolehmainen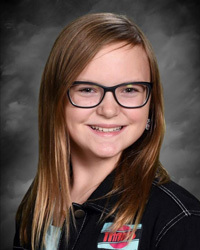 Mya Bjelkengren
The students will have the opportunity to work virtually with some of the finest music educators in the state. Students will also have virtual sessions with local musicians and composers, including a session with Australian composer Jodie Blackshaw. They will record their individual performances of the music to be made into a Virtual Honor Band video. The band directors at Horizon Middle School are Tim Pipinich and Dan Christianson.
Speech MSHSL Class AA Championship
We are proud of the Spud Speech Team for winning their 5th consecutive MSHSL Class AA State Team Championship.
Team members include Abigail Von Bank, Ally Harvala, Amelia Bailly, Andrina Rockstad, Anika Drees, Audrey Heisler, Beth Stein, Carson Durand, CeCe Bedore, Charlie Maki, Chase Schmidt, Cole Schurman, Colin Welna, Emily Walker, Emma Pranger, Ethan Larson, Evie Kenkel, Grace Halvorson, Greta Cole, Greta Homuth, Hameedah Oladele, Harisson Timm, India Carlson, Ingrid Rygg, Iris Ming, Jack Nichol, Jordan Jensen, Karena Joy Christenson, Kaylin Patrick, Kylie Edenborg, Layla Eisenzimmer, Leif Carlson, Lily Kjos, Lucie Swanson, Macalister Nelson, Macy Larson, Makenzie Stockwell, Malik Smith, Maret Holm, Martan Gregoire, Maya Weiler, Molly Blanchard, Molly Darling, Nona Harrison, Olivia Dahlberg, Olivia Kelly, Olivia Larson, Ryker Colton, Scout Holding Eagle-Bushaw, Seema Mustafa, Sophie Schulz, Stella Mehlhoff, Tate Horan and Thalia Christenson. The team is coached by Rebecca Meyer-Larson. Assistant Coaches are Andrew Tichy, Rachel Boughton, Lana Suomala, Laramie Jackson, Katie Damico, Abby Dahlberg and Ariana Grollman.
We are proud of the Spud State Speech Medalists Harrison Trimm (1st Place Drama), Grace Halvorson (2nd Place Oratory), Maret Holm (2nd Place Humor), CeCe Bedore and Jack Nichol (3rd Place Duo), Scout Holding Eagle-Bushaw (3rd Place Discussion), Olivia Larson (4th Place Poetry), Martan Gregoire (5th Place Great Speeches), Makenzie Stockwell (5th Place Storytelling), Maya Weiler (5th Place Oratory), Lily Kjos (6th Place Drama), Seema Mustafa (6th Place Ex. Reading), Greta Cole (7th Place Inform), Anika Drees (7th Place Humor), Colin Welna (7th Place Prose) and Leif Carlson (8th Place Humor).
We are proud of Thalia Christenson for being named to the 2021 All-State Team.
Boys Swimming Awards
We are proud of the Boys Spud Swim Team for earning the silver team academic award from the MN Swim and Dive Coaches Association for a section team GPA of 3.69. 2021 Section Team members are: Jacob Andreasen, Owen Baumgartner, Brennan Olthoff, Ryan Pierce, Erik Skunberg, AJ Stein, Curtis Thompson, Isaac Bjorklund, Aiden Carlson, Joseph Casey, Spencer Ware, Owen Eisinger, Dawson Neznik, Dresden Adams, and Jacob Gulbranson.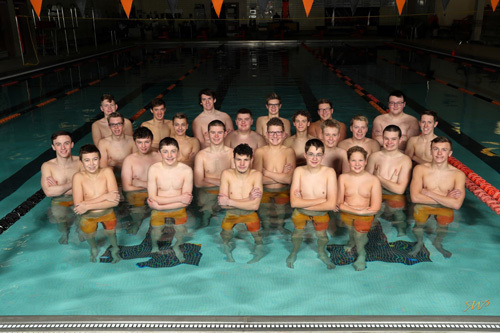 We are proud of Jacob Andreasen who competed at the Minnesota Class 2A state boys swimming and diving championships. Andreasen recorded a time of 59.68 seconds for 16th place in the 100-yard breaststroke. Spud Boys Swimming is coached by Kara Schmitz Olson, Alex Brock, Fiona Brendemuhl, Pat Anderson and Jeff Schneider.