June 29, 2020
More than 6,600 students from 1,322 schools across the country met, albeit virtually, for the largest National Speech and Debate Association National Tournament in history. By week's end, the Moorhead Speech and Debate Team earned the Association's highest honor and was named a School of Outstanding Distinction, awarded to the top ten schools in the country for overall speech and debate excellence.
Individually, junior Grace Halvorson led the Spuds.
In a message fitting for the times -- and the format -- she delivered a final round oratory calling for community and connection in the wake of the coronavirus pandemic. Her speech was one of thousands of recordings from around the country submitted to the tournament, held virtually due to COVID-19. Halvorson finished in 6th place, becoming the first Spud to reach an Oratory final round. She is the 12th finalist in team history.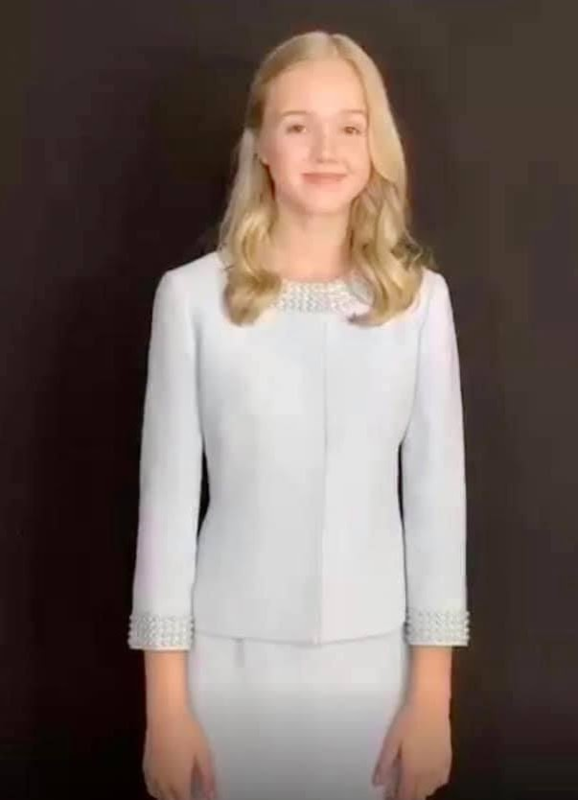 Grace Halvorson during her Oratory "Minnesota Nice"
Junior Maret Holm reached quarterfinals (Top 30) in Humor with her performance of "Fargo" while seven other Spuds broke to Octafinals (Top 60), matching a team record set in 2018.
Senior Public Forum Debaters Talia Williams and Lauren Melton also reached elimination rounds, becoming the first tandem to do so in program history. Their ten rounds of competition also tie a team record. Williams and Melton went 10-2 in prelims and won rounds seven and eight before bowing out in the top 50 out of nearly 300 entries.
2020 National Tournament Participants:
Drama:
Ethan Crompton, junior - Octafinals
Jonah Hanson, senior - Octafinals
Stella Mehlhoff, junior - Octafinals
Duo:
Jordan Jensen, sophomore & Greta Homuth, freshman
Humor:
Maret Holm, junior - Quarterfinals
Informative:
Anni Yoney, senior - Octafinals
Thalia Christenson, junior - Octafinals
International Extemporaneous Speaking:
Emma Pranger, junior - Octafinals
Oratory:
Grace Halvorson, junior - 6th Place
Program Oral Interpretation:
Greta Almlie, senior - Octafinals
Charlie Maki, sophomore
Martan Gregoire, sophomore
Poetry (Supplemental):
Thalia Christenson, junior - Octafinals
Prose (Supplemental):
Congress (House):
Scout Holding Eagle-Bushaw, sophomore