July 6, 2020
Moorhead Spuds rose to the top in a virtual Nickname Challenge tournament that began in May on Twitter. The tournament was started by John Millea, media specialist for the Minnesota State High School League.
The bracket included 64 Minnesota high school nicknames with many battles leading up to the championship between Spuds and Blooming Prairie Awesome Blossoms.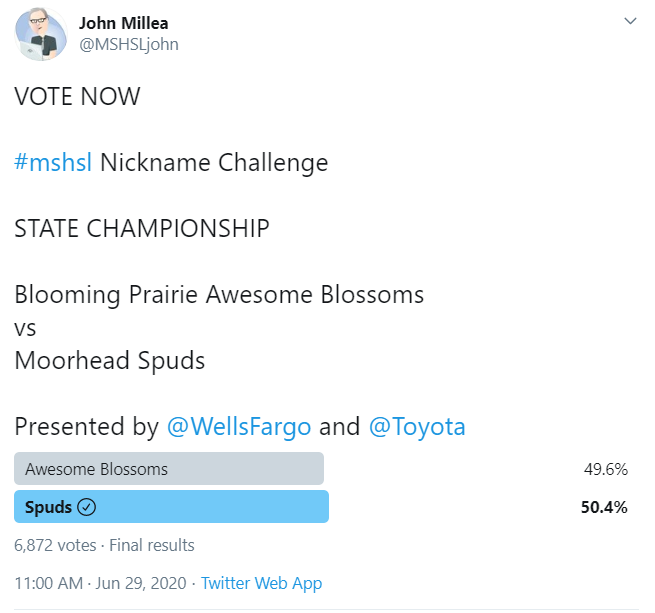 Over 87,000 votes were cast during the multi-round tournament. In the end, Spuds beat Awesome Blossoms receiving 50.4% of the 6,872 ballots for the final vote.
Millea's tournament brought fun, a glimmer of hope and a new shiny title of "Best Nickname" for the Spuds.