September 17, 2020
Another week, another round of Spud sports! The boys soccer and girls tennis teams did a great job during their competitions last week.
Moorhead boys soccer scored another shutout on Sept. 8 against Willmar at the Jim Gotta stadium. Yusuf Mohamed (3) scored two goals for the Spuds, including a header that went in the net, and added two assists. Jibriel Gedo (7) added two goals for the Spuds and Max Hodny (8) had two assists. The team has scored 21 goals against the four opponents.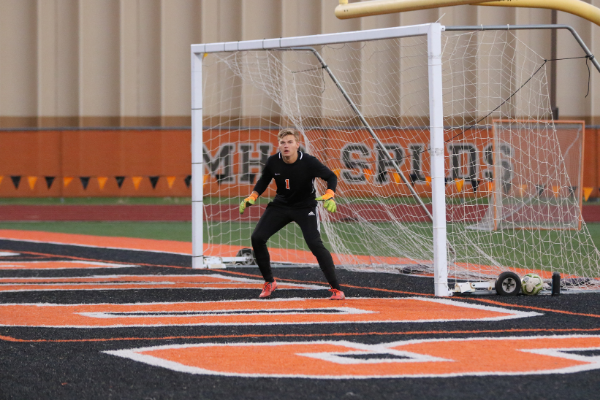 Pictured above is goalie Jacob Hendrickson (1), who has had three shutouts in the four Spud wins.
Girls Tennis hosted St. Cloud Tech at the Horizon Middle School tennis courts on Sept 10. Tech came away with a 4-3 win over the Spuds. Nicole Hoogland won her Singles 2 match and Elizabeth Glatt won her Singles 4 match. Anna Kiser and Kylie Torkelson of the Doubles 2 team took their match to three sets before the loss to St. Cloud.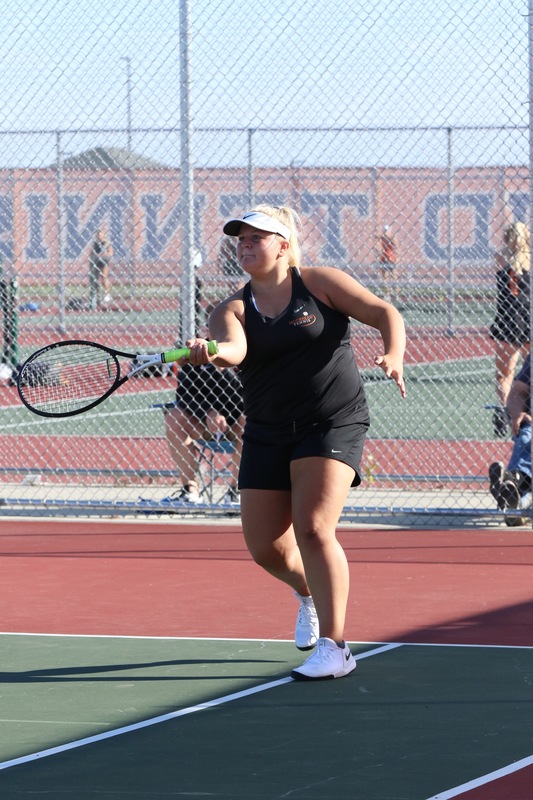 Moorhead's Doubles 1 pairing of Bailey Overbo (pictured) and Azylen Lunak took the win over their tech opponents 7-5, 6-3.
Spud activity highlights is a weekly feature to keep you up to date on the latest Spud news! To find out information on upcoming games, check out the online athletics calendar.