Transportation services are provided with district-owned vehicles and contracted services for the safe and efficient transportation of students to and from school.
Students' bus route information is generally mailed the week before school starts. Route information can also be found in PowerSchool.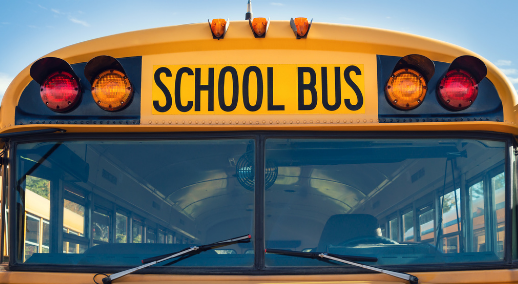 Moorhead Area Public Schools provides regular school day transportation to Kindergarten - grade 12 students who:
Reside within the school district boundaries.

Live one mile or more from their assigned building.
If students must cross or use an area identified as being an extraordinary traffic hazard to and from school, they may be eligible to ride the bus. See School District Policy 720 for more details.
Recommended maximum walking distance to bus stops:
K - 4: .15 mile (1 - 2 blocks)

5 - 8: .3 mile (4 - 5 blocks)

9 - 12: .5 mile (6 - 7 blocks)
Authorized Routes & Riders
Students may have one AM address and one PM address.

Any changes in bus stop will require a five day written notice to the transportation office.

The new address must be for a permanent change. Emergency address changes must be approved by the building administrator and will not be accepted by the transportation office or the bus driver.

Bus drivers will only accept passengers assigned to the route.

Students who will be attending parties, non-school classes or meetings, etc. will not be accepted as passengers on school routes.

Building administrators may provide temporary authorization to students for emergencies if space is available on the school bus.
Immediately follow the directions of the driver.

Sit in your seat facing forward.

Talk quietly and use appropriate language.

Keep all parts of your body and personal belongings inside the bus.

Keep your arms, legs and belongings to yourself.

No fighting, harassment, intimidation or horseplay.

Do not throw any object.

No eating, drinking, or use of alcohol, tobacco or drugs.

Do not bring any weapons or dangerous objects on the school bus.

Do not damage the school bus.
For the full bus safety and rules policy, please see School Board Policy 709 on Student Transportation Safety. Consequences for misconduct will apply to all routes.