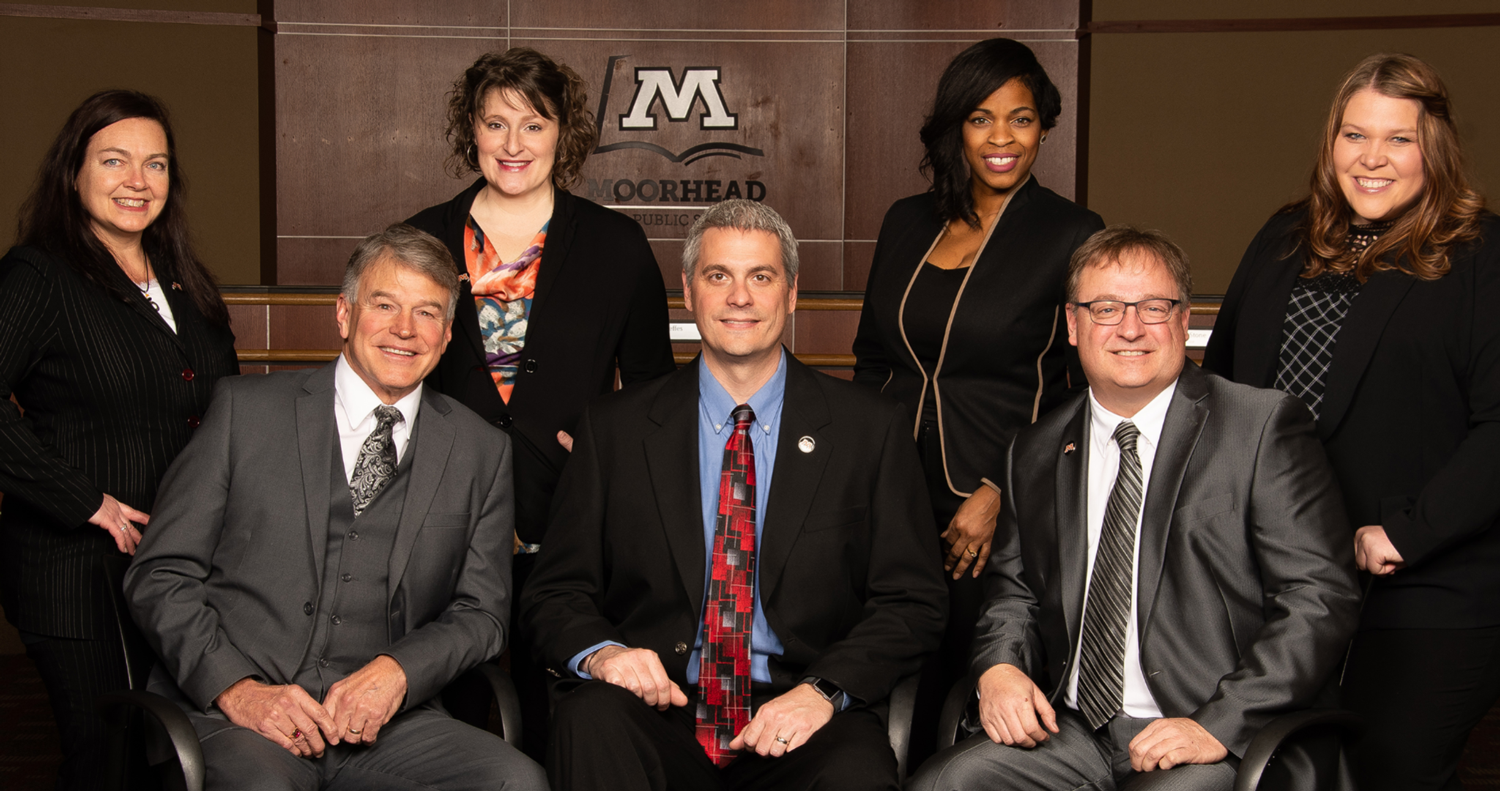 School Board meetings are held at 6 p.m. on the second and fourth Monday of each month in the Operations Center Board Room at 1313 30th Avenue South. Special meetings are occasionally scheduled. Confirm dates and times on the website calendar.
School Board Meeting Public Input Form
At regular School Board meetings, the School Board will set aside up to thirty minutes for public comment from citizens but retains the discretion to limit discussion to agenda items only during Work Sessions or Special meetings.
Individuals who want to speak during a public comment session must submit a written request before 1 p.m. on the day of the School Board meeting. Requests must be submitted by email to the following email address: publiccomment@moorheadschools.org, or by phone at 218-284-3330.
The written request must state:
the individual's name,

the individual's home address, contact information

whether the individual is a guardian of a student(s) or is a student in the District,

whether the individual is employed by the District

the agenda item if any, that the individual wishes to discuss during the public comment period, and

meeting date.
In the event that more than ten individuals submit a written request to speak during the public comment session, the School Board will give priority to individuals who wish to address a specific item that is on the agenda for that meeting. After this priority has been applied, any remaining openings to speak – up to a total of ten individuals – will be determined by lot.