MAPS Celebrates 150 Years
Since its founding in 1873, approximately 30,000 young men and women have graduated from Moorhead High School. For 150 years, we have been welcoming students and creating a place where students thrive and where dreams matter. Our alumni have learned in hundreds of different classrooms in dozens of buildings across time in this district. Much has changed over the years, yet each generation is part of a legacy of creating students who shape and improve their world!
A Rich Heritage
As the world continues to change, Moorhead Area Public Schools remains true to its core commitment of developing the potential of every student to thrive in a changing world. This educational excellence provides a solid foundation for graduates to continue to learn, dream and achieve their goals throughout their lifetime. Graduates from MHS have impacted not only our city, state, region and country; they have changed the world for the better.
Our staff, students, families and community are what make this place successful. I am incredibly thankful for the alumni, staff, families, students and friends of Moorhead Area Public Schools through history who have made us great for 150 years. We have a rich heritage to celebrate. And we have a promising future in front of us.
A Bright Future
Our 150th Anniversary is a milestone within a broader history. We've come a long way and we have a bright future before us as we live out our mission. This school year will mark the historic opening of phase one of the new Moorhead High School building. Our new facilities are catalysts for the education of the future which will set our students up to impact the world for the next 150 years.
A Yearlong Celebration
We will be celebrating throughout the 2023-24 school year with an incredible keepsake history book, special 150th limited edition merchandise, celebration events and more. Mark your calendars for the dates below.
Saturday, September 30; 10 a.m. to noon–MHS Farewell Event

Sunday, December 17; 2 to 4 p.m.–New MHS Academic Wings Preview

Wednesday, December 27; after 7:30 p.m. basketball game–MHS Gym Commissioning
As Spuds, we have the power to creatively imagine and shape MAPS' future–starting now. The action we take today will define the next 150 years.

Superintendent Dr. Brandon Lunak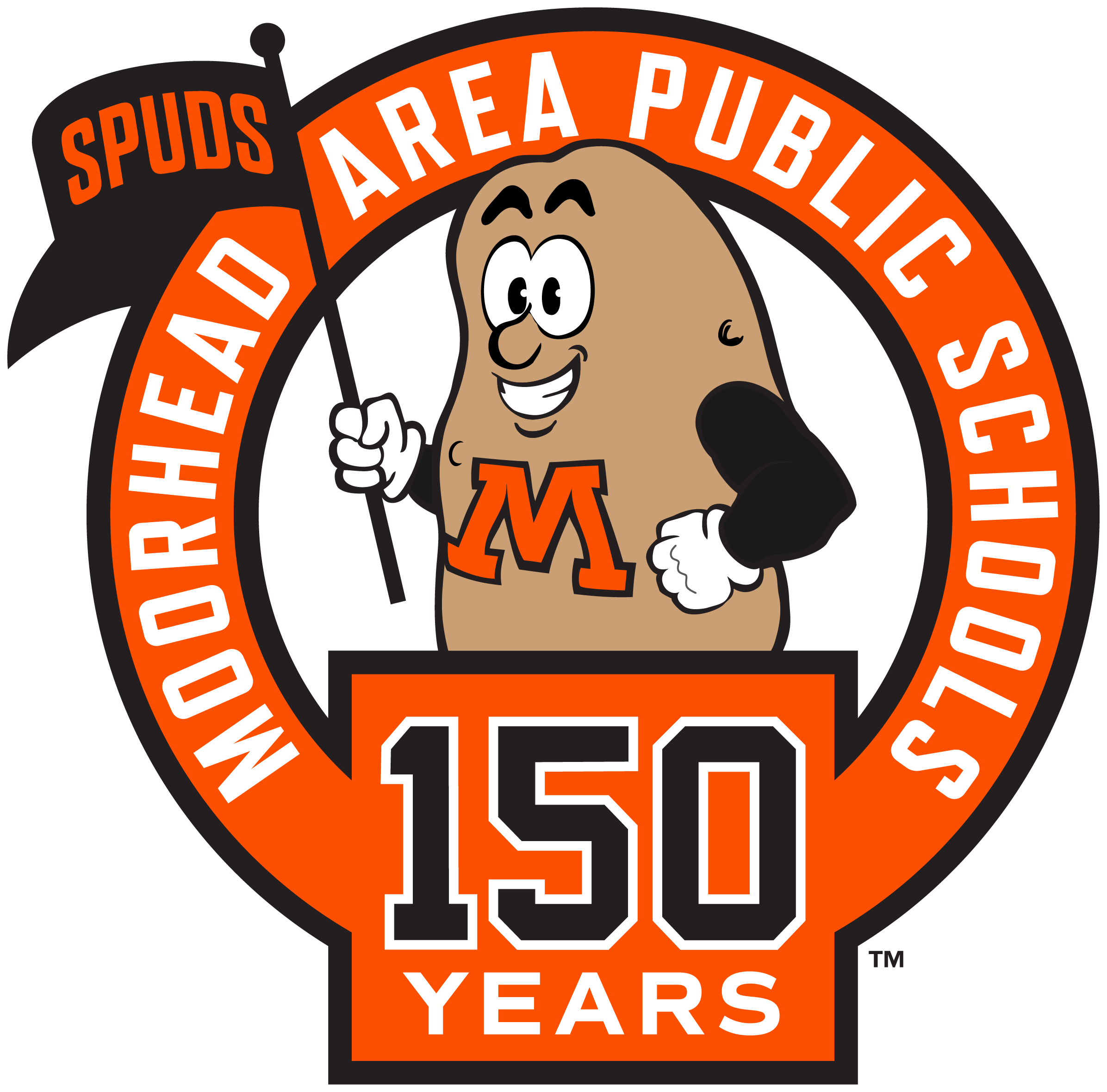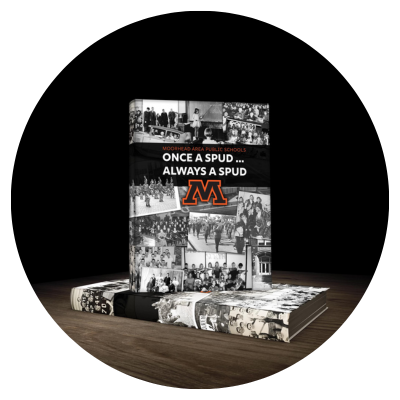 Order Your Copy Today: Once a Spud, Always a Spud Book
Coming in December 2023, the exclusive Once a Spud, Always a Spud book will be released. This 300 page hardcover book features nearly 2,000 pictures. Additionally, the names of all 29,874 MHS grads from 1873-2023 are included in the book. This keepsake 150th Anniversary book will be sold by pre-order only; click here to order yours today!
Coming Soon: 150th Anniversary Merchandise
Watch for limited edition MAPS 150th Anniversary merchandise, which will go on sale starting at Homecoming on September 29, 2023. Limited edition 150th Anniversary apparel and merchandise will be available only though the student run Spud Store.