Cordelia Blount, Randall Flick, Robert Litherland, Tom Shimabukuro, Al Swedberg and Charles (Chuck) Watson will be inducted into the Moorhead High School Hall of Honor for 2022. These individuals join 79 members previously inducted into the Hall of Honor. The Moorhead High School Hall of Honor recognizes alumni, faculty, staff and other community members who have demonstrated notable accomplishments or provided significant contributions to their school, community or society.
The MHS Hall of Honor Inductee Brunch will be held on Saturday, Oct. 1 at 10:30 a.m. at the District Operations Center, 1313 30th Ave. S., Moorhead. Tickets can be purchased online or by calling 218-284-2345 or emailing dsmith@moorheadschools.org.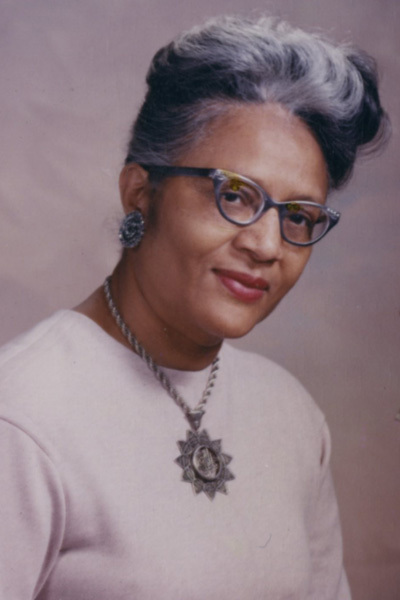 Cordelia Blount
Cordelia Julia Blount graduated from Moorhead High School in 1927. She was involved in choir, theater, speech and girls boosters. Blount was the first African American student to graduate from Moorhead High School. After high school, Blount attended North Dakota State University for her undergraduate degree. In 1954, she received her master's degree in English from Atlanta University. Her master's thesis was entitled "The Semantics of Segregation in the Public Schools." She served as the dean of women and an English instructor at Paine College from 1954 to 1976. Blount visited her hometown community of Moorhead after being away for 33 years. She enjoyed reminiscing with her former teachers and classmates about her time in Moorhead. Blount's family was active in the civil rights movement. Her uncle, Dr. Benjamin Mays, gave the invocation before Dr. Martin Luther King Jr's "I Have a Dream" speech. Mays later gave the eulogy at Martin Luther King Jr's funeral.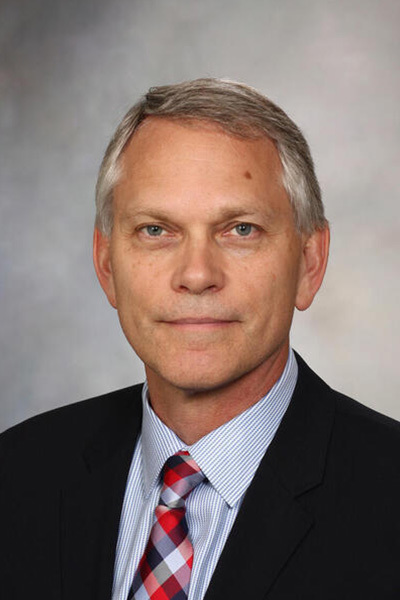 Randall Flick
Dr. Randall Flick graduated from Moorhead High School in 1975. After graduation, Flick attended St. Luke's Hospital School of Nursing to become a registered nurse and went on to earn his bachelor's in biology from Minnesota State University Moorhead. He earned his medical degree from the University of North Dakota, completed residency training at Washington University in St. Louis, MO and John Hopkins University in Baltimore, MD where he also completed a master's in public health. Flick currently works as the medical director of Mayo Clinic Children's Center. He holds the academic rank of professor of anesthesiology and professor of pediatrics. Flick is board certified in four specialties, including pediatrics, pediatric critical care, anesthesiology and pediatric anesthesiology. Flick has lectured on his field at local, national and international meetings. He has over 100 published peer-reviewed articles, abstracts and book chapters credited to him. Flick and his wife, Loree, have three children and two grandchildren.
Robert Litherland
Robert Litherland graduated from Moorhead High School in 1940. In 1949, Litherland and his wife, Phyllis, began their new business, Dairy Queen, on the corner of 8th and Main Street of Moorhead. The business combined their passion for homemade treats and their love for Moorhead. Litherland worked many hours to keep the business thriving, often on his feet from early morning to midnight. His hard work and positive attitude provided a space for the community to come together for a tasty treat. Litherland and his wife owned the Dairy Queen for 46 years before passing on the business to Troy and Diane DeLeon. Litherland continued to make Dilly Bars at the store after his retirement to ensure the transition went smoothly. Litherland passed away in 2013. The Litherlands opened the Moorhead Dairy Queen over 70 years ago, and their legacy continues every March 1 opening day.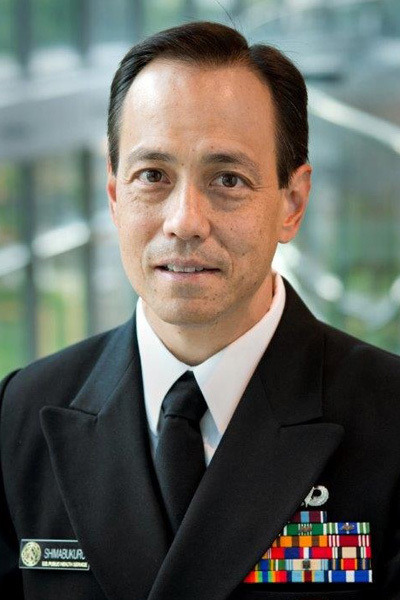 Tom Shimabukuro
Tom Shimabukuro graduated from Moorhead High School in 1986, where he played football, hockey, and ran track. Following graduation, he played hockey for the Rochester Mustangs in the United States Hockey League. He continued his education at Princeton University where he was a four-year letter winner in hockey and earned his bachelor's degree in ecology and evolutionary biology. Shimabukuro subsequently received his medical degree from New York University School of Medicine and graduate degrees (master of public health and master of business administration) from Johns Hopkins. He has worked at the Centers for Disease Control and Prevention (CDC) in Atlanta since 2004 and is currently the director of CDC's Immunization Safety Office. Shimabukuro served in the U.S. Army and is a veteran of Operation Iraqi Freedom III.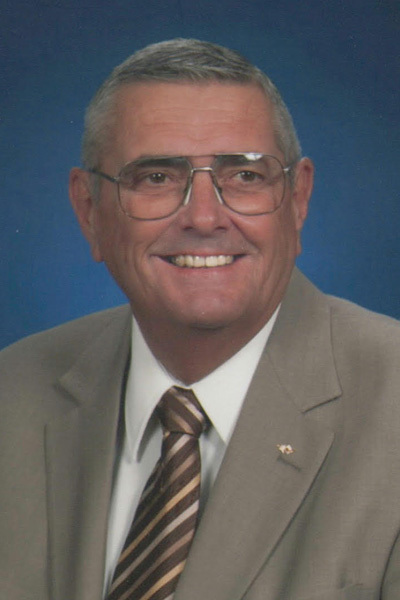 Al Swedberg
In 1969, Al Swedberg became Moorhead Area Public School's first director of special education. He continued his education earning his specialist degree from the University of Minnesota in 1976. Throughout his 30-year career, Swedberg was instrumental in developing special education reforms and programs. He worked at the state, city and county level to integrate students into school settings and ensure all students had programs to meet their needs. His work continues to support Moorhead Area Public School's mission, "to develop the maximum potential of every learner to thrive in a changing world." Swedberg retired in 1999, leaving the district with the distinction of providing high-quality education opportunities for special education students.
Charles (Chuck) Watson
Chuck Watson began his career at Moorhead Area Public Schools in 1961, teaching social studies. In 1964, Watson worked diligently to start the high school hockey program at Moorhead High School. Watson coached hockey until 1972 and continued to cheer on the Spuds long after. He loved going to the Minnesota State Hockey Tournament and was thrilled when the Spuds went for the first time. In 2012, Watson was inducted into the Minnesota High School Hockey Coaches Hall of Fame. He was honored to see the program he started become a state-recognized team. Watson passed away on April 3, 2021. His family recalls Watson watching the Spuds in the State Hockey Tournament with his Spud hockey sweatshirt on the chair next to him. Watson and his wife, Barbara, loved supporting Moorhead and seeing the growth of the program over the years.
"The Hall of Honor event is always a highlight of the year for me as we celebrate individuals who embody our mission and our Spud pride," said Dave Lawrence, MHS Principal on Special Assignment. "We are excited to recognize our 2022 inductees whose outstanding careers, accomplishments and service are truly remarkable."
The nominations committee is now considering candidates for 2023. Nomination forms are available at www.moorheadschools.org/honor or Moorhead High School. Nominations may be submitted online by Jan. 14, 2023. Nominations previously received are kept to be considered for future recognition.