We are excited to share monthly construction updates during this school year. Things are changing quickly at the Moorhead High School construction site and we want to document the progress. We will be on-site throughout the project to provide updates.
Watch a video walkthrough, or check out the highlights below. Click here for past updates.
The May 2023 updated is an overall look at the major progress that's occurred in all areas of the project.
The installation of walls, windows and fixtures is starting to define the spaces throughout. The Commons are has begun to take shape with drywall framing in the rooms on the north and south sides—particularly on the upper floors.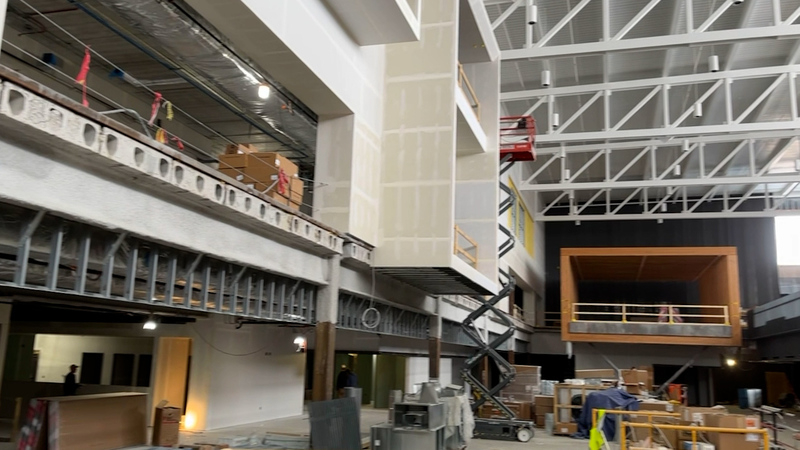 The new Media Center will be located to the northwest of the Commons on the first floor.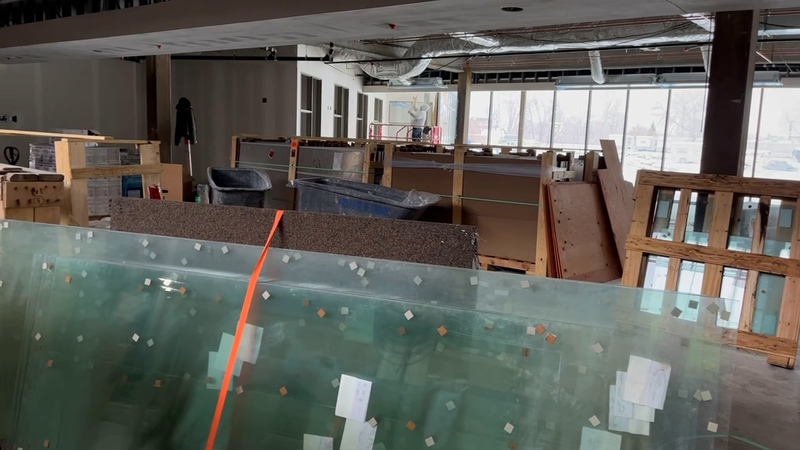 Just next door to the Media Center on the first floor is the Food Services area. Many different service locations are being laid out on both sides of this space. There will be access to the kitchen to the north, checkouts on the east end and a condiment area and coffee bar near the exit.
Three academic wings are located off the Commons. In the academic wing pictured, classrooms are coming together, with whiteboards installed and cabinets ready to go in next.
Neighborhood Commons areas in the academic wings will have multi-level views, open collaboration spaces, natural light and lots of potential seating.
Some of the science rooms, located off the main Commons, are even further along, with equipment and storage installed along the walls.
In the gym, the walls have received their base coat of paint and railings are starting to be installed on the second floor.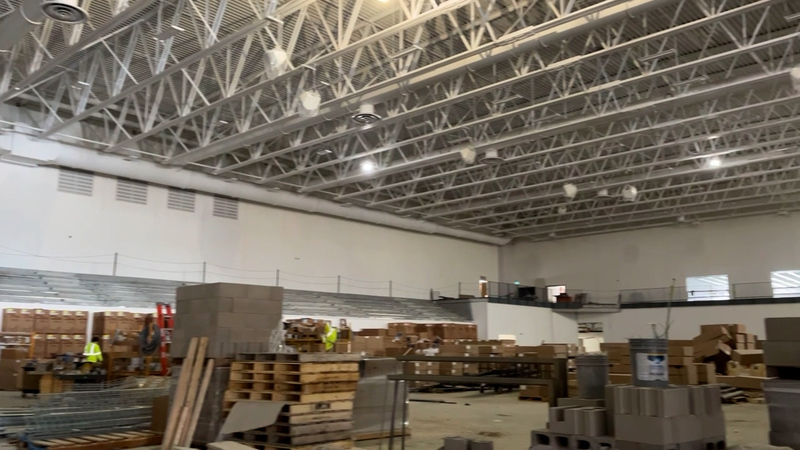 The pool is progressing well: with the concrete poured, you can now see the full shape of the new pool as well as the base for the 300-seat spectator section.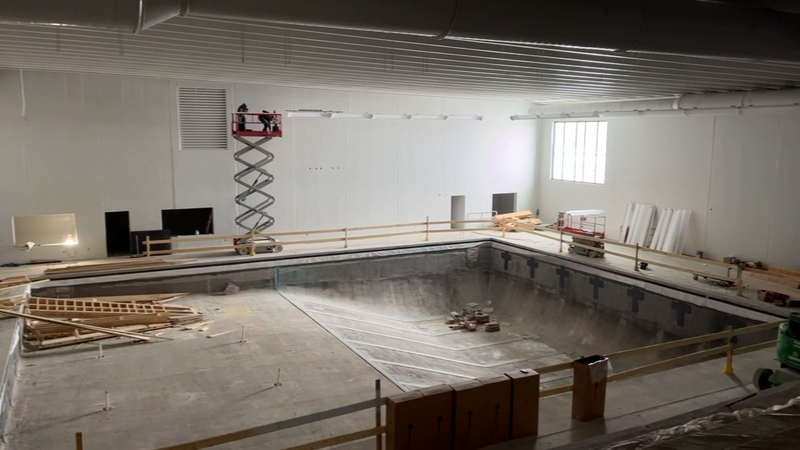 The two-story weight room has a huge wall of windows that has been installed, giving a beautiful view of the athletic field to the east.